Artificial Olive Trees are the New Fiddle Leaf Fig Trees- Here's Why!
The interior design industry is always on the lookout for the latest trend, and when a long-standing trend is out the door, there is always a buzz about the next en-vogue item. For years, the fiddle leaf fig tree has been the go-to tree for stylish homes, with its wide, dark green leaves brightening up the rooms and adding height and fullness to the decor. But because the fiddle is difficult to grow indoors, many people flocked to the alternative, faux.
However, a new tree has taken the interior design world by storm - the olive tree. Etsy referred to the olive tree as the "It Tree" of 2021, and since then its popularity has only continued to grow. Sales of olive trees increased 200% between 2020 and 2021, and internet searches for olive trees have increased over 800% since 2022. This is another tree that is very difficult to grow, it only matures in select regions in the world, and very few places outside the Mediterranean have it.
Olive trees bring the same natural feel to our homes as the fiddle leaf fig, adding height and beauty without adding clutter. Decorating with trees has been proven to have a relaxing effect and to connect us with the universe.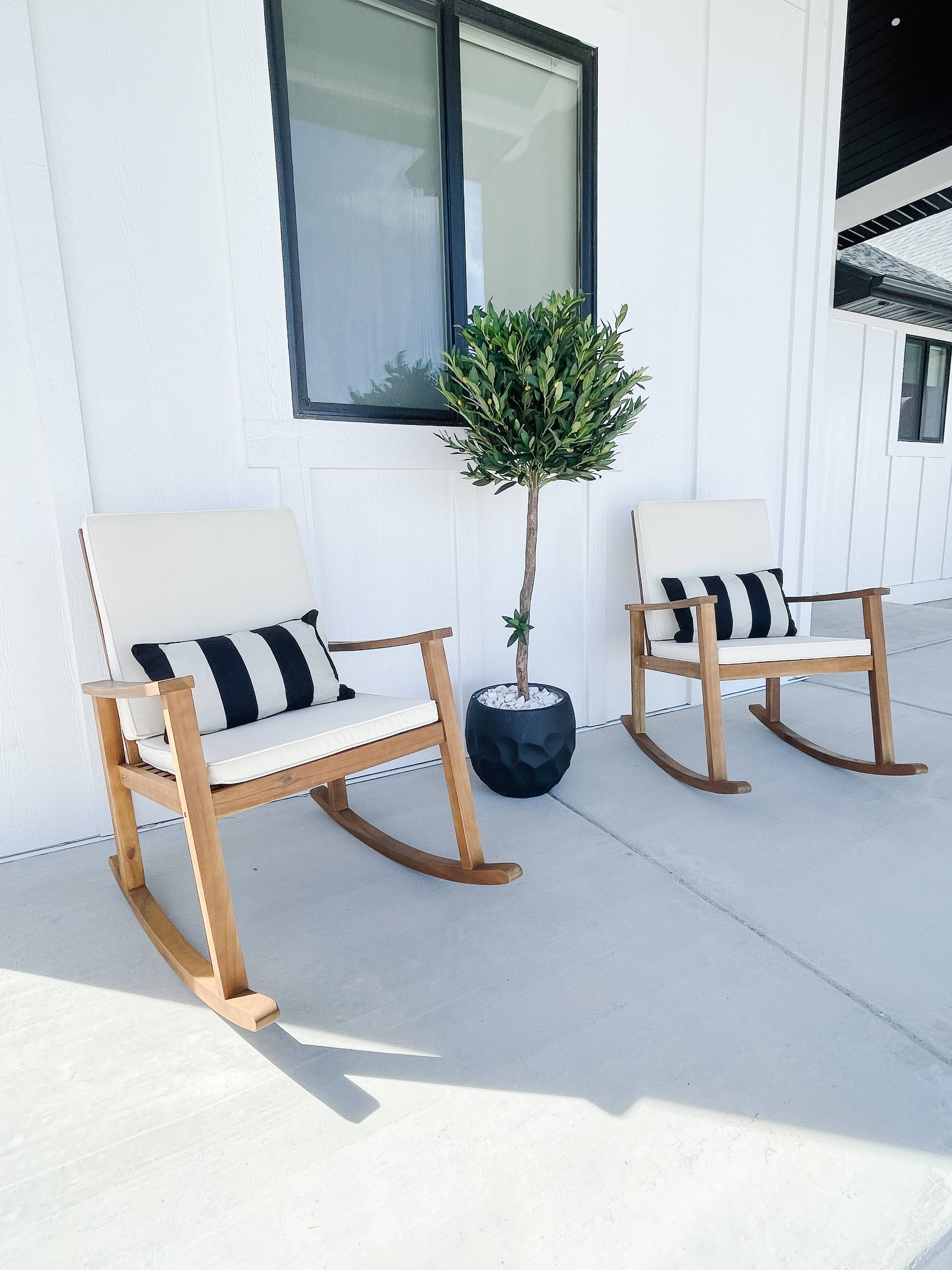 While fiddle leaf figs have large, shiny leaves and a festive appearance, olive trees have a more subtle and calming vibe. With smaller, lighter leaves tinged with silver, and less densely packed branches, olive trees evoke feelings of peace and serenity. Some compare their energy to a "California state of mind" where they grow and thrive.
In addition to their peaceful symbolism, olive trees are believed to bring luck, health, wisdom, and tranquility in many cultures, making them an excellent gift for anyone you wish to wish these qualities. The Mediterranean origin of olive trees also adds to their appeal, reminding us of the delights of a Mediterranean vacation.
For those who want the beauty of an olive tree in their home without the maintenance, artificial olive trees are a great option. The sparseness of the leaves and silvery grey color of faux olive trees add to their authentic appearance. To choose the most realistic-looking artificial olive tree, look for a tall, slim tree with a leaf canopy shaped like a candle flame. You'll feel its peaceful energy the moment you see it. Here at Nearly Natural, our nature-inspired faux olive trees, are sure to bring the same look and feel of the Mediterranean wherever you decide to place one.
If you're looking for a wide selection of artificial olive trees made with the highest quality ingredients and a very authentic appearance and texture, browse through our olive trees selection. You will be amazed by the variety and by their realistic appearance. The olive fake trees include incredibly realistic faux olives.
All of our faux trees, artificial plants and flowers are skillfully designed by experienced horticulturists. You will find silk olive trees ranging in size from under 4 feet tall to 82 inches in height. There are traditional shapes as well as topiary arrangements. You can even find olive branch garlands, if you don't have enough room for a fake tree.