Top Summer Accents to Include in your Decor
It's finally summer 2021. The weather is hot, the kids are on break, and everyone is in a vacation state of mind. Maybe it's your first vacay since last year; you crave a staycation all from the comfort of your own home. Or perhaps, you're traveling to your vacation home and looking for ways to enhance your existing décor. Safe but cozy, nautical accents are making a splash this year, with many people seeking familiar and nautical décor. Keep reading to learn more about how to transform your space into an oasis with nautical items. Even if you live miles away from the beach, who says you can't feel in a vacation state of mind year-round. Learn from our leading interior decorators how to get the look for less.
You see those cozy, warm, and boho looks all over social media. The ones that are coastal yet have a rattan touch with the natural wood and boho-inspired macrame. Many people like to call it "California casual," similar to top furniture retailers. Luckily you can achieve this look by incorporating jute baskets that are budget-friendly and easy to decorate with. Not only are jute baskets perfect for housing your faux greenery, but they make a great storage solution for small items. You can mix and match the baskets in your bedroom and watch as it blends with existing décor. No matter your palette, jute is perfect for mismatched fabric as it blends with almost every color. This is important in nautical décor, as the colors tend to be more refined and set versus maximalist-inspired rooms.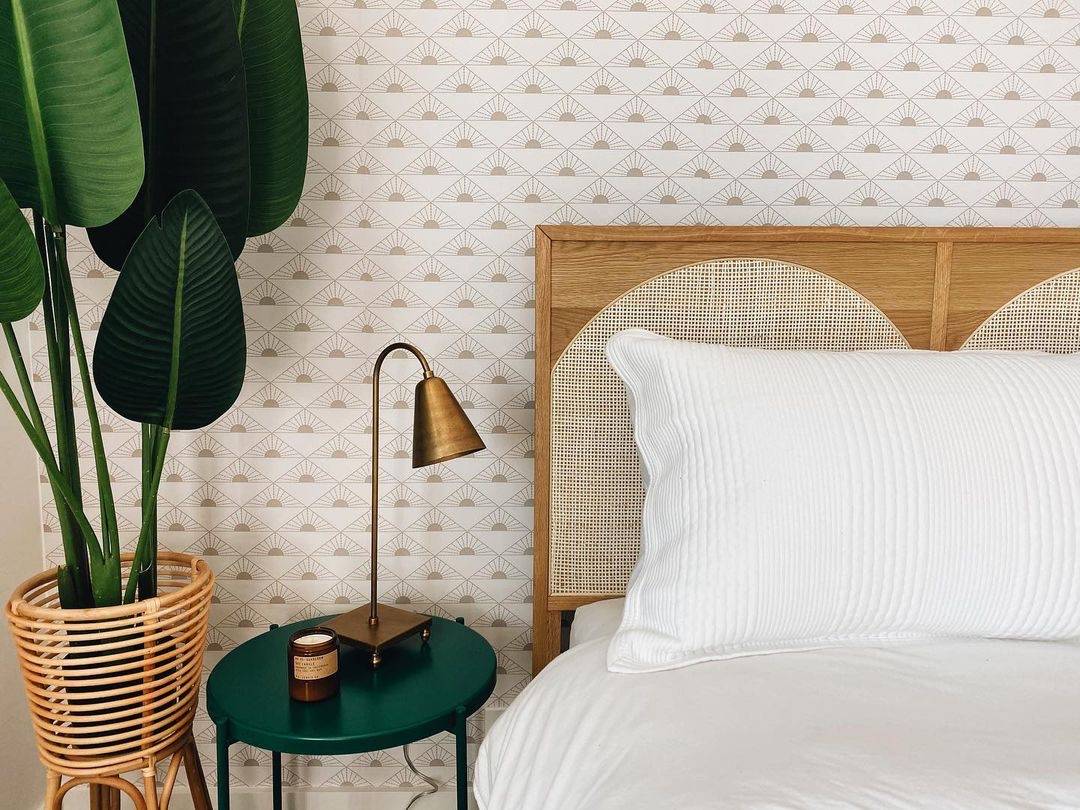 Dark wood is all the rage right now. And you might be thinking that wood is more commonly associated with rustic spaces, but by mixing other beach-inspired accents, you can achieve the look without it becoming too dark. Adding a dark wood table as the dining or centerpiece elevates your style by playing with the textures of nature. We recommend adding a dark wooden table and a silk arrangement centerpiece as a pop of color; for a more coastal look, opt for some blue silk flowers. Another way to add dark wood is a coffee table, breakfast nook, or side table. Don't overdo it! Choose a few dark wood accents and complement them with white and blue. But for a little more color, try adding some artwork to empty walls to complement the blue and white and soften the dark wood.
The soothing color representing tranquility, peaceful and mindfulness is the classic go-to color for anyone looking to brighten their space. This is especially true if your live in an apartment, townhouse, or condo where natural lighting is hard to come by. In nautical-inspired décor, it is even more important to strike a balance between crisp white and every other color in your palette. Yes, crisp white matches with many colors, but creating a beachy atmosphere with harmony between ocean colors can become challenging. Our interior designer recommends painting an accent wall to inject color into your space subtly. This contrasts the white beautifully without it looking overdone. You've probably seen this all over Instagram. The kitchen is also a great space to go all out with the white color. Consider painting the cabinets white and installing porcelain, quartz, or another white stone. Not only is this a classic look, but many people are flocking to white kitchens because they look so airy and light. For those DIY home fixers, you can bet this will elevate the value of your home. For the bathroom, add crisp white towels that scream luxury 5-star hotel vibes, especially if you lack natural lighting.
The best way to add a bit of color and make it pop is by incorporating faux palm trees that pack texture and depth.
While stripes are synonyms with nautical-inspired décor and, let's face it, a fair option, become a bit more adventurous and explore other patterns. You can still go for the classic white and blue stripes, but consider using different ways to give your space that designer touch. One idea for the bathroom is adding subway tiles, a trendy look gaining more and more moments in the design world. The brick-like tiles jazz up spaces while providing some of that texture and warmth. They can also be used in the kitchen as a backsplash! You can pick a zigzag pattern instead of the classical one for a little more oomph. In the living room, for texture and warmth, look into adding a shiplap accented wall. While this is look is a bit more on the rustic side, it complements coastal spaces perfectly. Especially in the entryway, create a cute little nook by adding accents such as blue and white baskets or lamps with this pattern or seashells.
Remember that with big-priced items such as sofas, dining tables, and kitchen cabinets, you can be more subtle with the color patterns and then introduce the more nautical prints in the accents. This can save you time and money, just in case you change your mind later on.