10 Best Styling Tips to Make Your Faux Olive Tree Look Realistic
Many people have discovered the joys of bringing nature into their homes when buying artificial plants and faux trees. However, some are still hesitant- because they don't believe fake plants will provide them with an authentic appearance. Many are stuck with the idea that faux plants resemble those of yesteryear because of their cheap appearance. But the artificial botanical industry has transcended barriers in manufacturing to deliver the most lifelike plants out there! With advancements in technology, many artificial plants look and feel just like the real thing and are made from natural elements such as wood in the trunks.

However, many savvy interior decorators and home stylists have discovered styling tips that will give your faux plants a more realistic appearance. Here are our best styling tips to make your faux olive tree look real.
1. Choose the Most Realistic Silk Plants: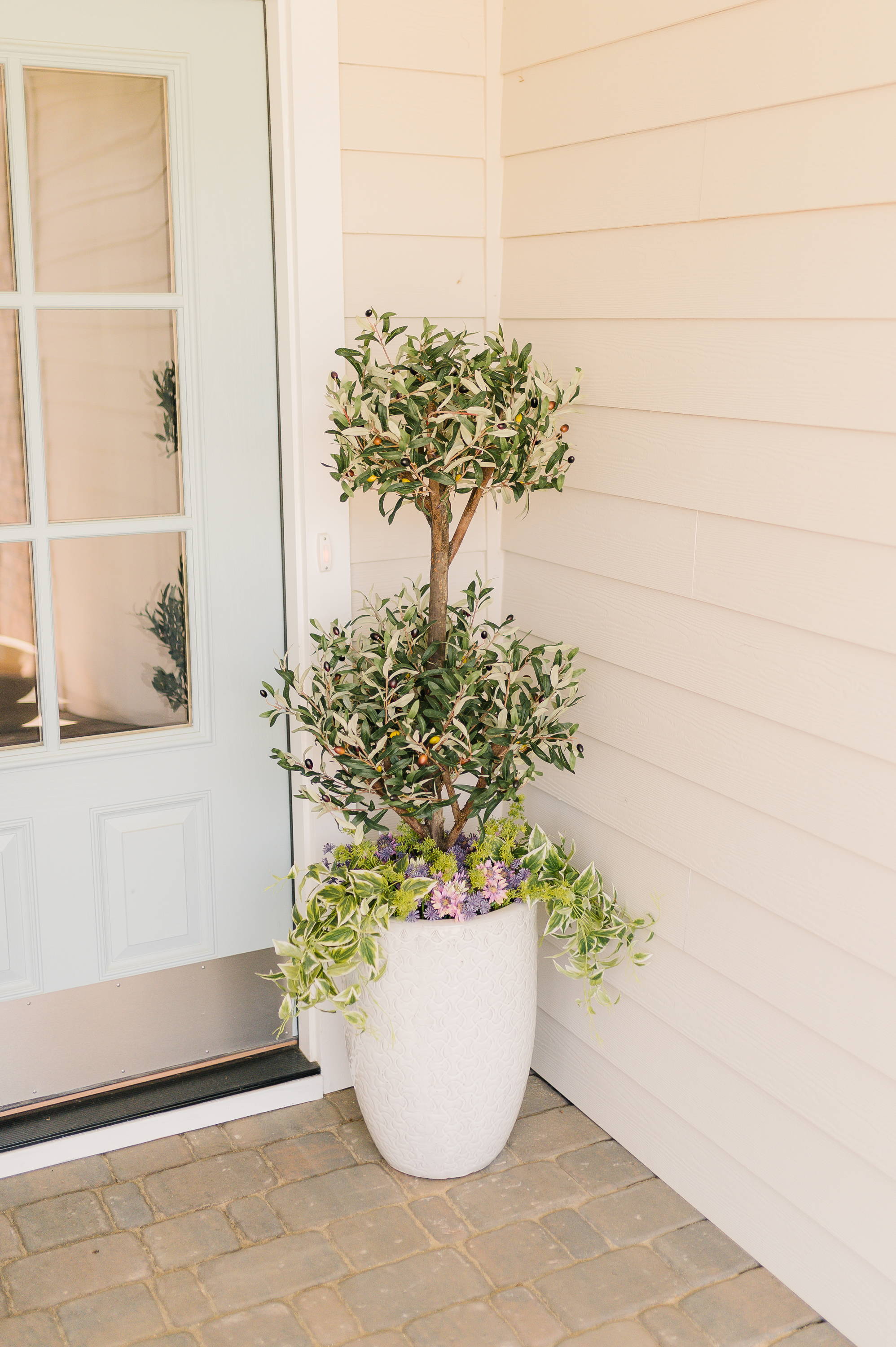 When shopping for artificial plants, you don't have to sacrifice quality for affordability. Nearly Natural offers a variety of realistic silk plants at different price points. Our plants are designed by botanists to ensure their lifelike appearance, making them the perfect addition to any home or office.
2. Change Up the Location:

Refreshing the placement of your artificial plants can rejuvenate the overall look of your home. Moving a silk plant from a bedroom corner to the end of a hallway and hanging a brightly colored silk wreath in its place can create a fresh, new ambiance.
As natural plants grow, they often require larger planters to accommodate their size. You can replicate this with your artificial plants by purchasing a taller planter. This will enhance the realism of your silk plants and change the sightline and perspective of the room by adding some height in your space.
Incorporating real soil, moss, and small stones around your fake plant will add authenticity to its appearance. These natural elements will further convince your guests that it's a real plant. Consider placing them around real plants for an elevated look and feel.
Like real plants, artificial ones benefit from being in the sun. Placing your faux plants in a sunny spot not only highlights their realistic appearance, but also brightens up your home. You can spotlight them with an accent light to create a mood and more depth.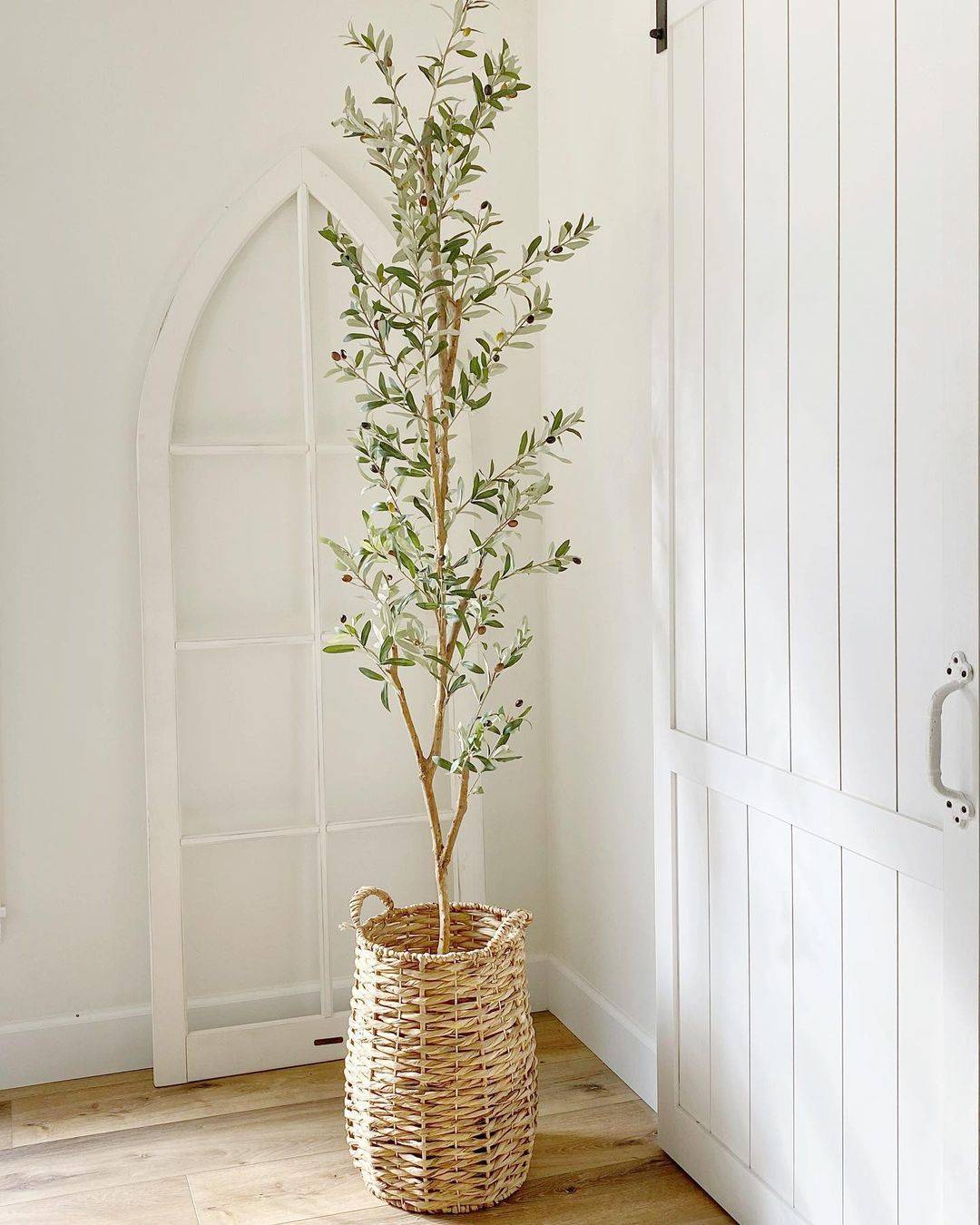 The placement of your artificial plants is crucial to their realistic look. Avoid placing them in dark, unlit corners and instead showcase them in plain view where their lifelike appearance can shine. And if outdoors, consider displaying them in a covered patio so they can last longer.
7. Choose the Right Planter: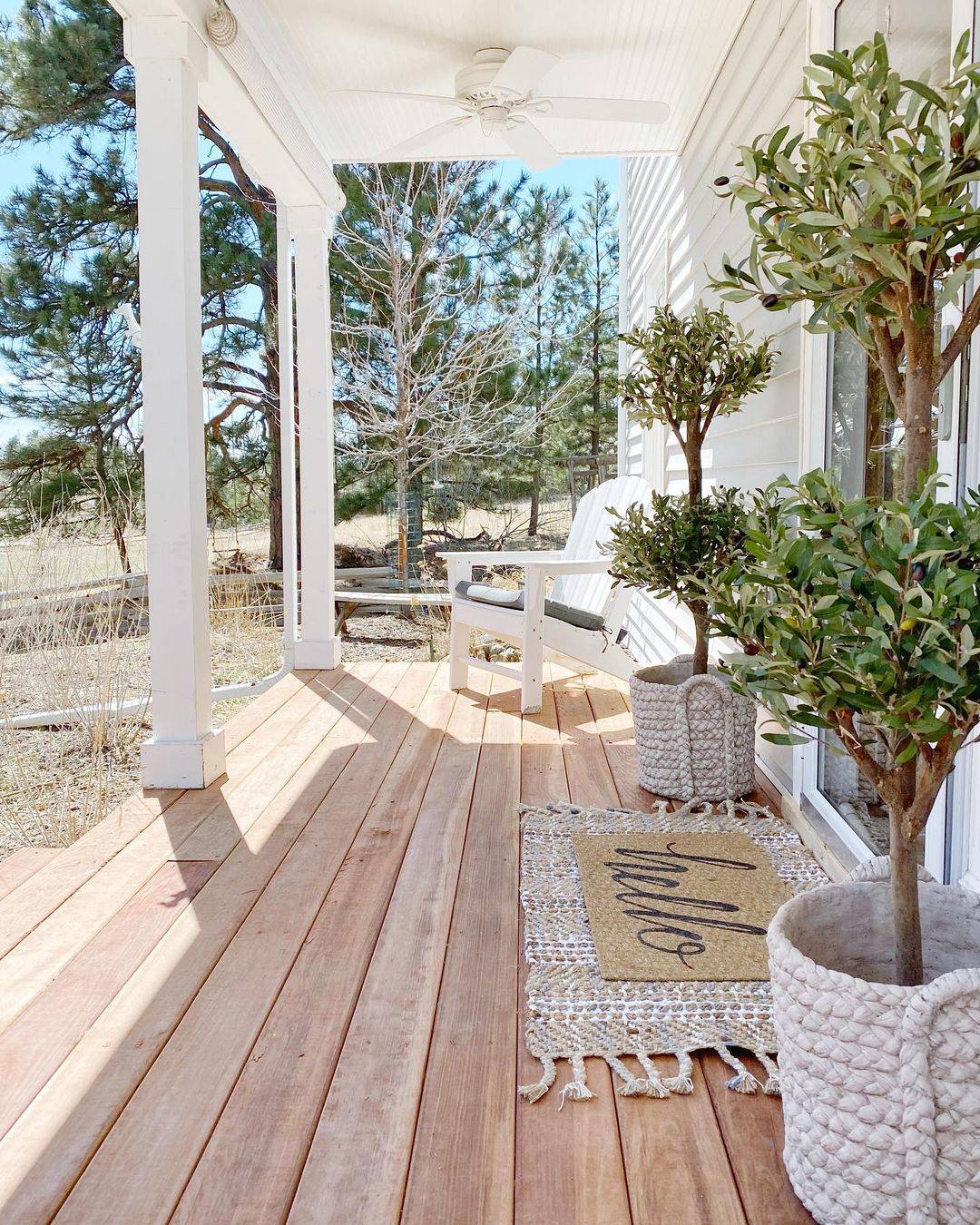 Just as a larger planter will add to the illusion of a growing plant, choosing a planter that complements your faux plant will enhance its realism. From wood to ceramics, metal, clay, and natural fibers like jute and cotton, we have a variety of planters to choose from.
The stems and branches of our silk plants feel like real ones, but with the added bonus of being able to reposition them for an even more natural look. This is amazing as it helps your faux plant look more real and delivers a customizable, one-of-a-kind experience.
Placing your artificial plants near real ones will increase their realism. Our high-quality silk plants can stand up to scrutiny, and the proximity of both types will only add to the illusion.
Regular cleaning is necessary to maintain the lifelike appearance of your artificial plants. Dust and debris can be removed with a duster, cleansing wipe, or slim paintbrush. By following these tips, your artificial plants will look as authentic as possible. We recommend you clean about once a month.
---
By following these tips, you can rest assured your artificial plants will achieve their most realistic appearance.