10 Coastal Wall Decor Ideas for 2022
When warm weather approaches, a trip to the beach is one of the best ways to beat the heat. Traveling to the coast is refreshing, and relaxing during any summer vacation is time well spent. Because of the happiness and joy that a trip to the beach can bring, many savvy decorators choose to draw coastal design elements to their homes, such as artificial palm trees and other artificial plants. Carefully selected coastal wall decorations are essential to achieving any beach-themed design in any space. This article will be a go-to guide for choosing the best coastal wall art for whatever room may need an added touch of beachy relaxation.
Wall Decorations Do Not Have To Be Flat And Boring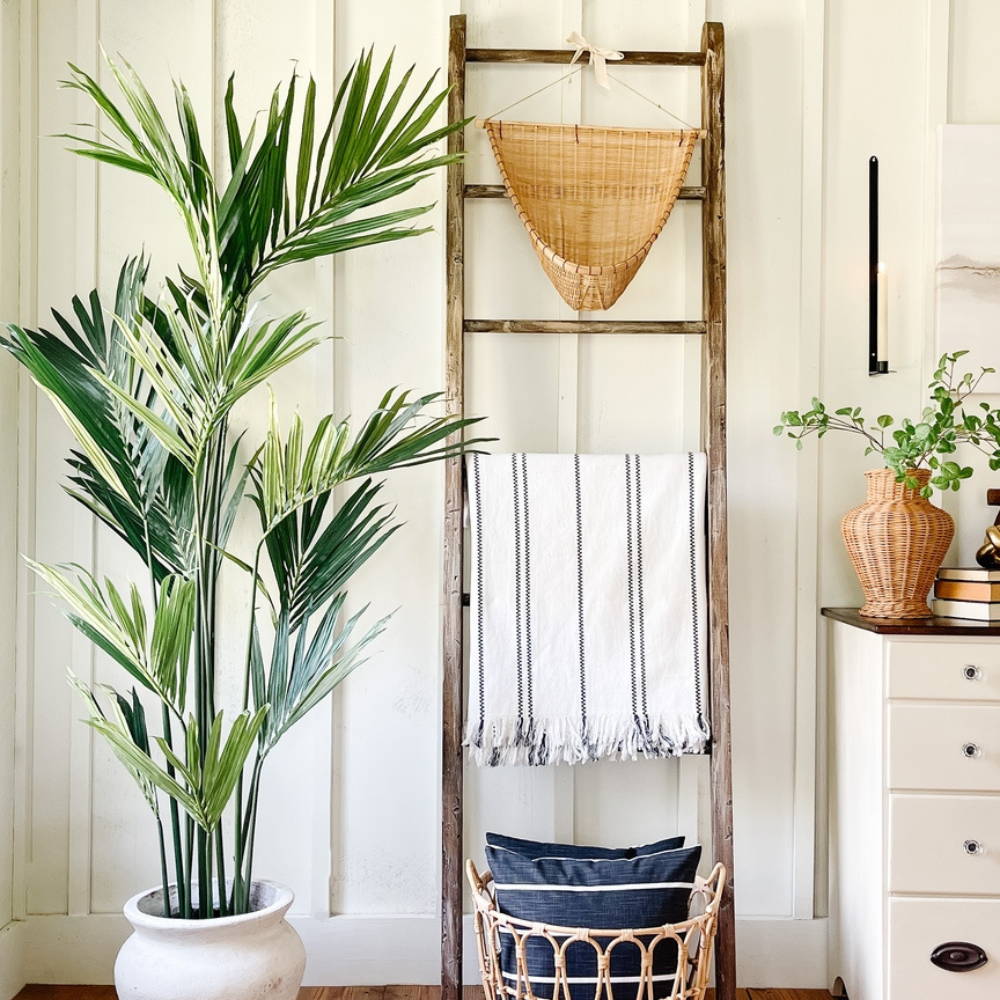 Incorporating elements that add a three-dimensional touch to the space (such as faux hanging plants) can draw the eye and give home designs added dimension. Many designers may consider using natural tones and wood elements like a ladder to add elegant coastal wall decor to their unique space. These three-dimensional elements often have the added benefit of being functional, as they can hold blankets, plants, and any trinkets that can be displayed in the space.
Choose Wall Art That Adds Texture To The Space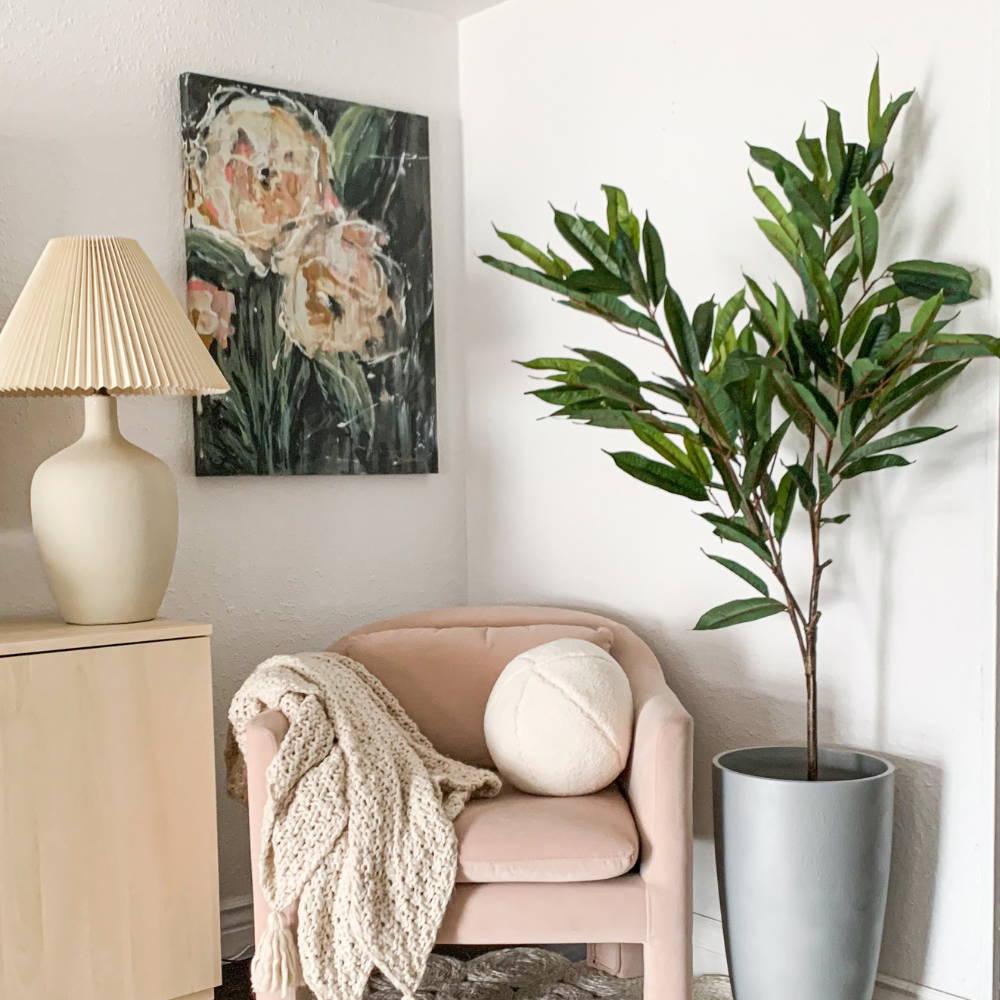 Beaches and coastal environments are places where various textures and colors meet. Adding bold, textured art that features natural plants is an excellent way to bring coastal wall art ideas into any home. Choosing artwork that suits the overall color palette of a space is essential, as is drawing on the colors that connect the area with any favorite beaches or coastal places.
Simple Can Sometimes Be Best

Many decorators look for coastal decorations that remind them of the calm and relaxation of a day at the beach. Bringing in simple but elegant coastal wall decor is often the best way to do this. Wall decor in neutral tones that mimic the beach's soft sand is a classic touch to any beach-themed space. Additionally, adding natural plants to continue the calm extends the relaxing vibe the wall art may create.
Natural-Looking Elements Add Personality To The Space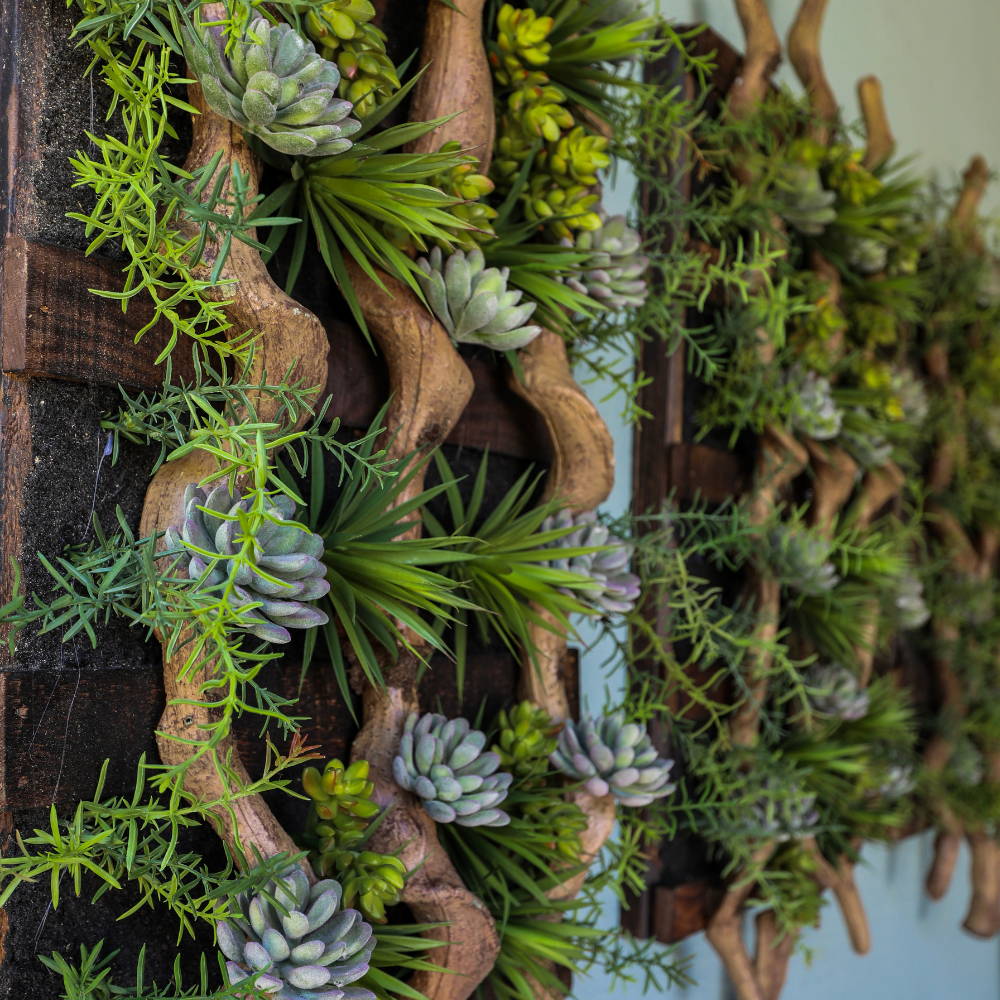 Coastal wall decorations featuring driftwood's natural elements are an excellent addition to any beach-themed room. Adding realistic-looking succulents, beach grasses, or other faux plants that reflect a favorite beach can easily emphasize the coastal elements of the decor.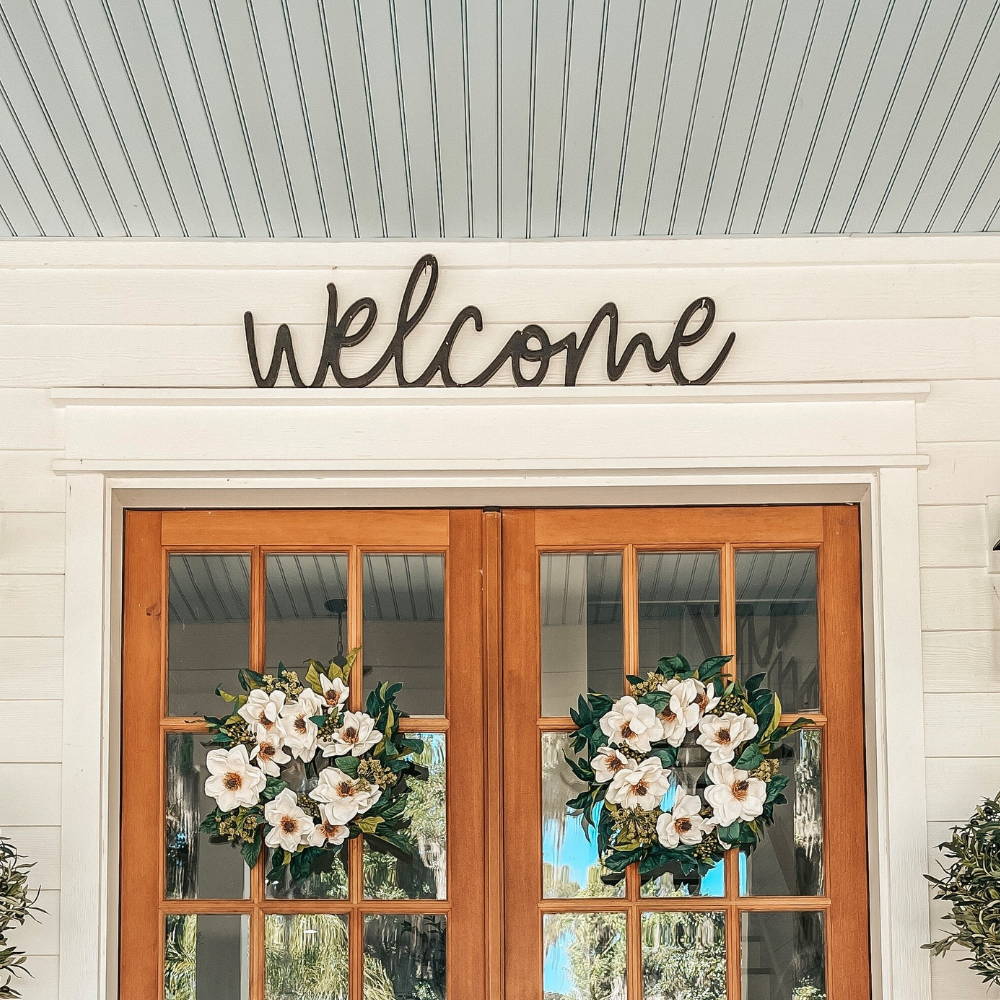 Sometimes the simplest and easiest way to add wall art to a space is to choose a word or phrase that holds a special meaning. Whether it is a "welcome" sign above the door or beach-related sayings within - sometimes words say more than other art can ever convey. Choosing unique phrases that hold special meaning to the home's inhabitants is an excellent way to incorporate their unique personalities into a space.
Decor Can Be Functional As Well As Beautiful

Considering ways to incorporate wall decorations that serve a functional purpose in the home is essential to creating a useable space. Adding in mirrors, lights, or other elements that draw upon coastal inspirations can be a way to merge form and function in any design. Do this by choosing fixtures that emulate nautical lights or other expected coastal elements.
Layer Textures For Maximum Effect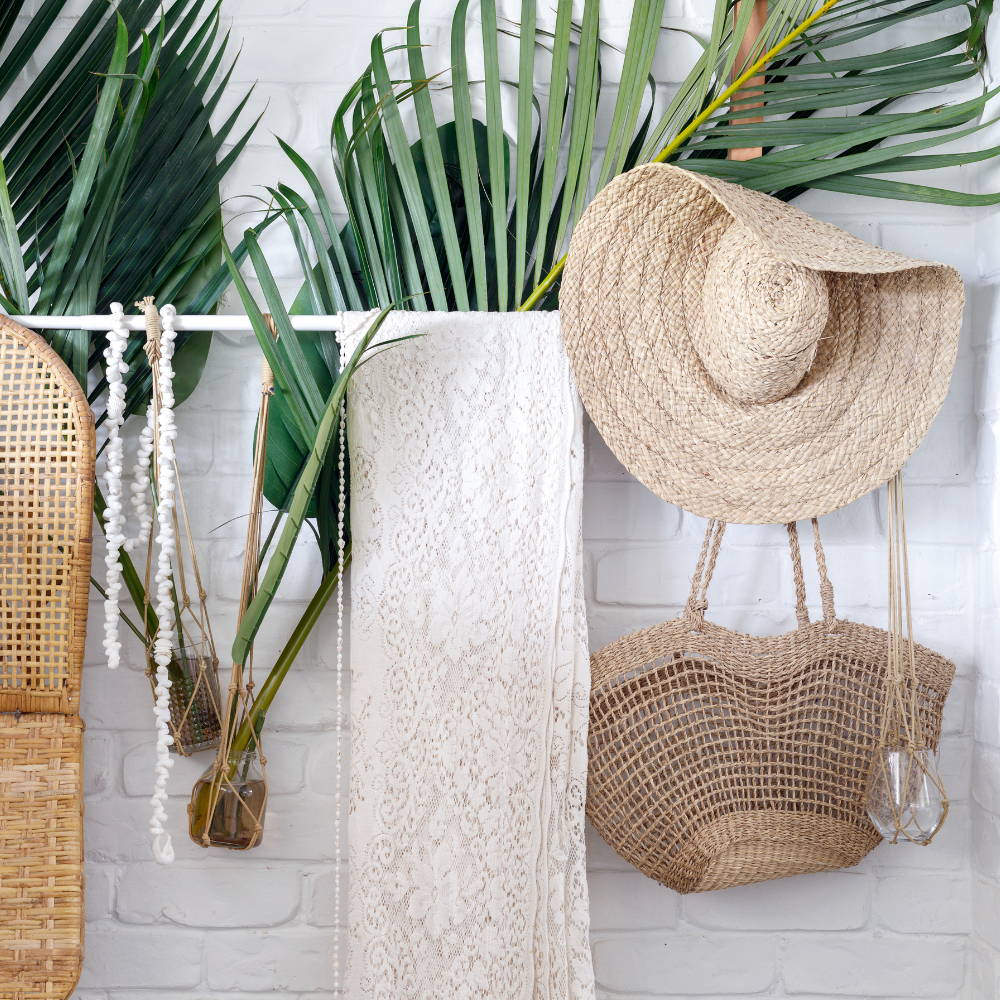 Some of the most elegant coastal wall ideas are successful because they layer together natural textures to give an overall impression of all things beachy. Incorporating faux plants, natural wood, grasses, shells, and stone into space will elevate the design to the next level. These textures merge to give an overall elegant impression of a day spent at the beach from home comfort.
Reuse Existing Materials In Creative Ways

Taking items directly from the coast and bringing them into the home is an easy way to get the beach into any space. Browsing local shops and sales for vintage pieces can add a unique element to any decor. Buoys, small boats, old fishing nets, and crab traps are common coastal wall art ideas in the most elegant beach-themed spaces.
Bring Beach Clothes To Your Walls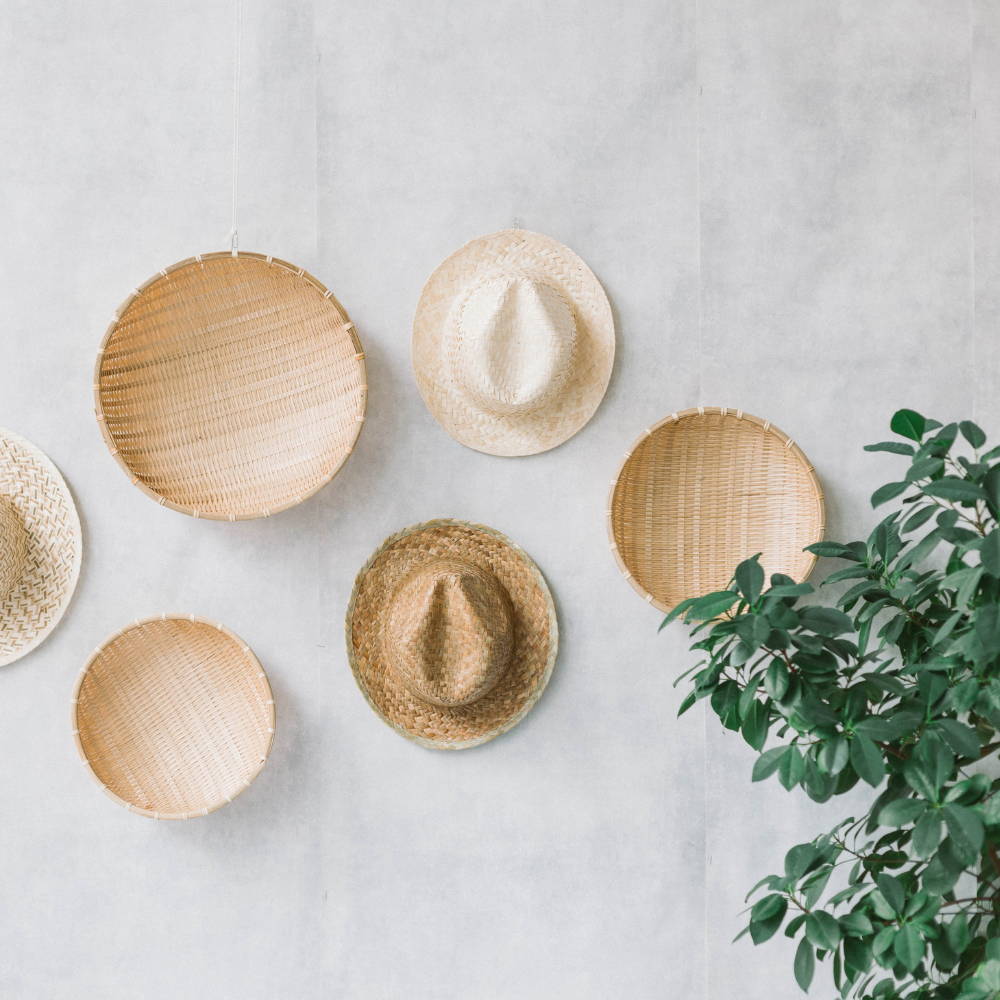 A favorite sun hat, basket, or other token is taken to the beach can be an effortless inspiration for any beach-themed wall art. Using these things as art can be both a decorative and practical way to store the home's favorite beach gear!
Think About What Reminds Viewers Of The Coast, And Bring In Those Elements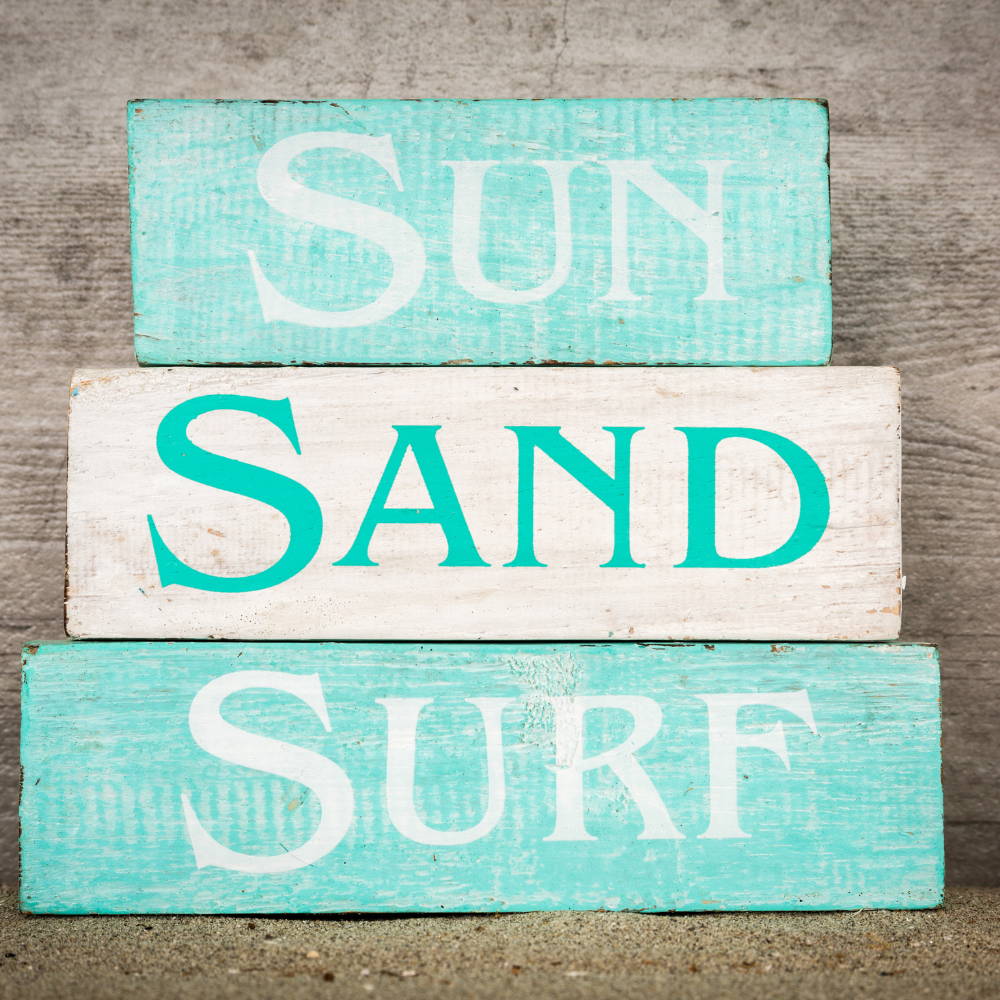 Chances are, if these things remind one person of the beach, they will also remind anyone who sees their space of them. Even phrases that spell out favorite aspects of a trip to the beach are a simple but effective way to show off a love of the coast.
Whatever coastal decorations are chosen for the walls of a home, remembering a few essential tips can help add elegance to the space:
Let Nature Be A Source Of Inspiration For Wall Art - Beaches and coastal environments are home to a wide variety of natural elements that can add depth and dimension to any space. Drawing in natural-looking plants, wooden pieces, or shells and coral are simple ways to accomplish this tip. Any natural elements guarantee the home has all the coastal character it needs.
Nontraditional Wall Art Ideas Make Spaces Unique - Whether incorporating three-dimensional elements such as ladders, buoys, or other nautical-themed items; natural elements such as shells or driftwood found on a recent vacation; or any other creative ideas that come to mind- the most elegant coastal wall decor will come from adding unique touches to the space.
How the coastal decor is achieved in the home is limited only by a person's creativity and what inspires them most about the coast. When in doubt or need of inspiration, these tips will give all the assistance needed in choosing the best coastal wall art to make any home the perfect beach escape.