10 Styling Tips That Will Make Your Olive Tree Look Better
We love artificial olive trees; they're the staple of our flagship collection and the best-selling category throughout our site. So feel confident in our nature-inspired, faux trees crafted by horticulturists with 75+ years of experience in the live plant industry. Although you can enjoy our Instagram famous fake olive tree for a limited time, it always sells out, so be on the lookout if you're trying to get your hands on one. And once you do, look for our tips to make your olive tree look better.
We love baskets for most home decors; not only are they trendy, but many can help you keep a cohesive look and feel with neutral colors. And they're great for organizing if you decide to change planters one day.
One of the best ways to make a faux plant look more natural is by adding elements of nature to the design. There are ways of doing this, but the most popular is adding faux soil inside the planter to disguise the look.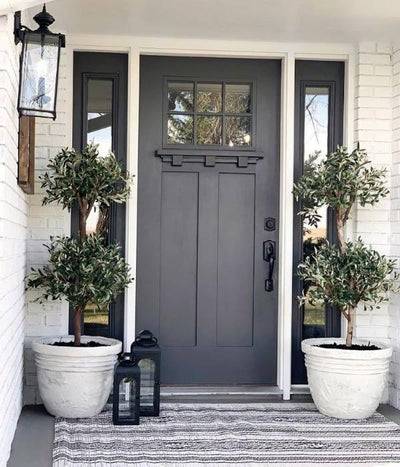 One of the most common complaints of fake plants is that: they look fake. But interior decorators have strategies to mitigate and obscure their true origins by integrating faux plants with natural elements, just like mulch. Primarily for indoor home décor, mulch makes your olive tree look more authentic when added to the planter.
Ever wonder why some homes look more curated than others? This is because they play a trick on the eye with the rule of three. What is that? The practice consists of pairing similar items in pairings of odd numbers, with the smallest being three. We recommend adding three or more olive trees in a room to make it appear more symmetrical.
We may sound like a broken record here, but if you're not in the messy nature of faux soil and mulch, a great alternative – is adding some river rocks. But not just any river rocks; consider black or white ones as they elevate the design to look more contemporary.
While faux moss is a bit more tricky to add to a planter because of its intricacies, we love this look. Consider checking out our tutorials on social media on how to recreate this style and make your olive tree shine.
7. Accent with more fruits

Customers love our artificial olive trees' multi-colored mini fruits hanging from split stems. However, because some people prefer a full look, we recommend DIYing your fruit if you want a more lush appearance. You can tackle this easy project; go to a crafts store and look for mini-Styrofoam and color it in olive colors.
For an added sense of realism, add your new artificial olive tree close to a window so the light can reflect on the detailing found on the natural wood trunk. The trunk ages better with time like a fine wine, reflecting a change that transcends trends and fads.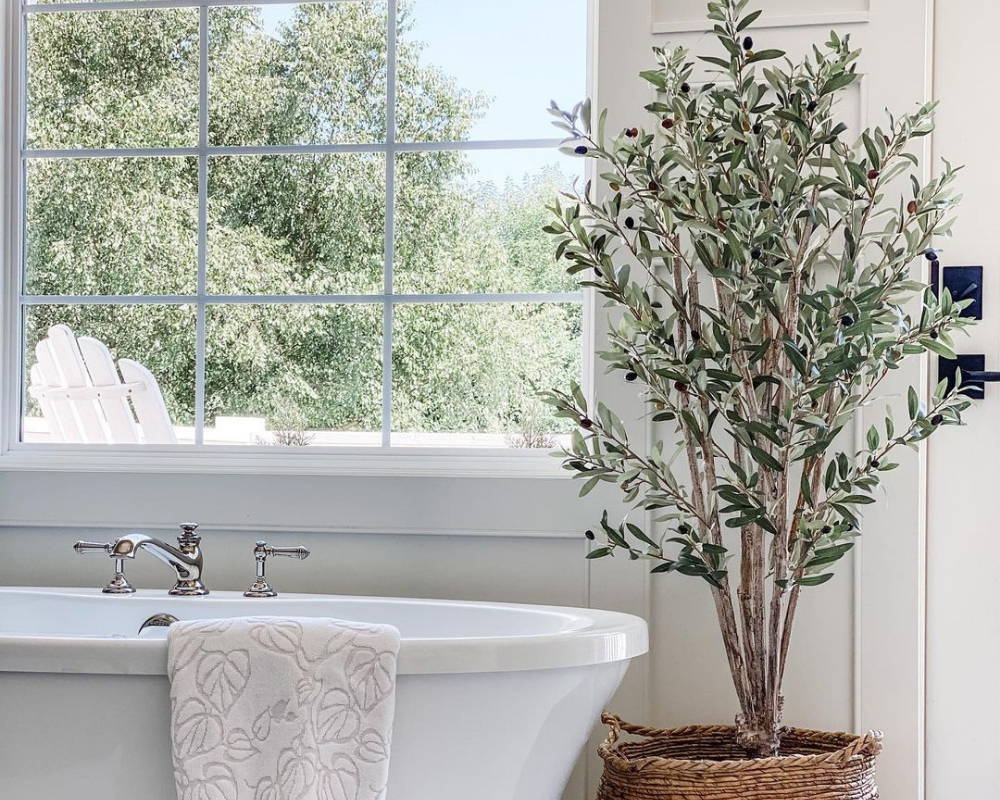 9. Pair with a mini olive

Many of you probably have seen our world-famous olive tree on social media, but did you know? We have the same tall olive in a mini version? This "cute", new tree is about to become the next trend and will complement and enhance the beauty of your home.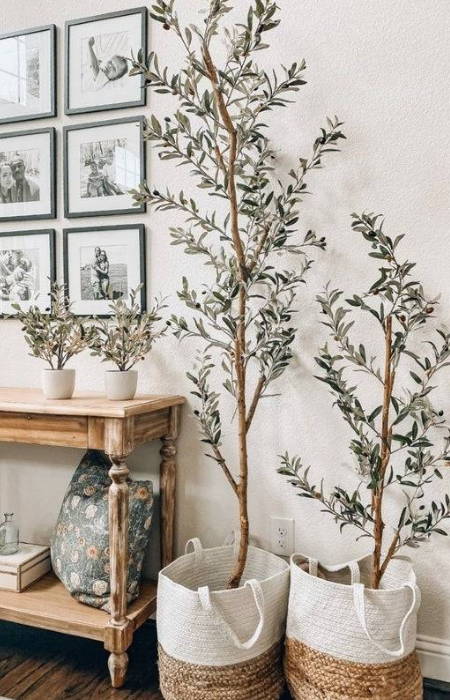 10. Curate in a bare corner

If you have an awkward space in your living areas and are looking for an added boost of freshness, consider adding a faux olive tree. Of course, nothing helps bring a room to life more than the added realism of nature, but since not everyone can maintain natural plants, artificial olive trees are a great choice.