8 Tips for How to Decorate a White Christmas Tree
If you're looking forward to decorating a white tree for Christmas, you've come to the right place. Decorating a white Christmas tree can be a fun challenge. However, it can be easy with just a few tips and tricks! Decorating your tree doesn't have to be expensive or difficult; it's all about finding colors that match your style and personality.
White Christmas trees are perfect for people who have allergies or asthma because they are artificial Christmas trees. Many great options for Christmas ornaments coordinate with this tree style. Here are some tips to help you create a unique white tree decor this year:
1. Consider a Decor Theme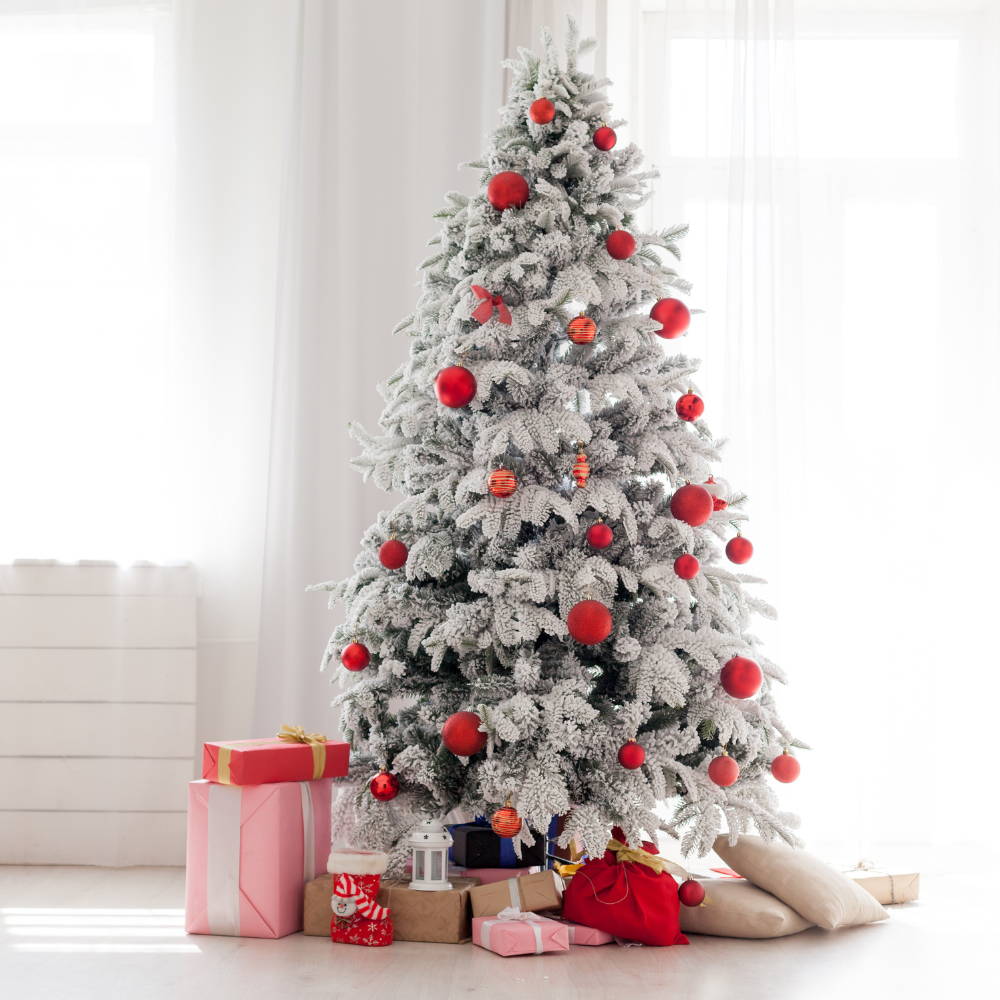 Deciding on a decorating theme is essential to creating an aesthetic that pleases you and your family. While many people simply choose to display ornaments of all shapes, sizes, and colors without any rhyme or reason, this practice can make it difficult for guests (and even you!) to find things in the tree. It can also make the room look untidy. Choosing a theme helps bring order to a room and make it a more tranquil space around the holidays. A few decoration ideas for your Christmas tree:
Classic Christmas

Midnight blue color scheme

Cabin in the woods

Nautical Christmas
We love the idea of using yarn to decorate a white Christmas tree. Yarn is inexpensive and allows your creativity to flow. You can make your own garlands or ornaments out of yarn. Plus, it's a great way to add color and texture to your white tree decor.
You can also use yarn to create a holiday wreath by wrapping it around an existing wreath form. This will help bring your tree's theme to other parts of your home.
3. Dress Up Your Gifts to Match Your Tree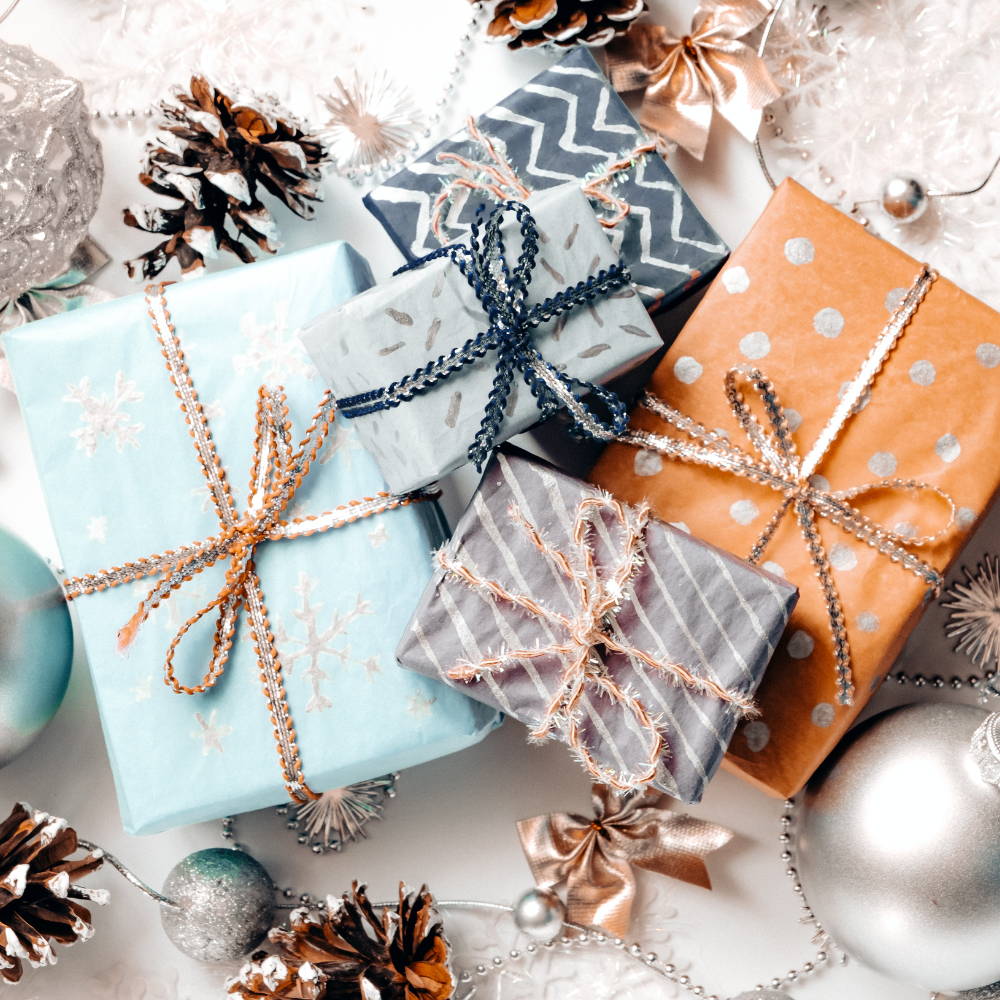 If you're looking to dress up your gifts in a way that matches your tree, there are several ways to accomplish this.
Wrap the packages in white wrapping paper or even tissue paper to match the white tree.

Use ribbon or twine that matches the color scheme of your ornaments.

Add a bow or some other embellishment on top of the gift to match the Christmas tree theme.

Use a plain white gift tag for each one instead of colored ones, that way. It draws the eye from the white on your tree to the white on your gifts.
4. Incorporate Some Metallic Bling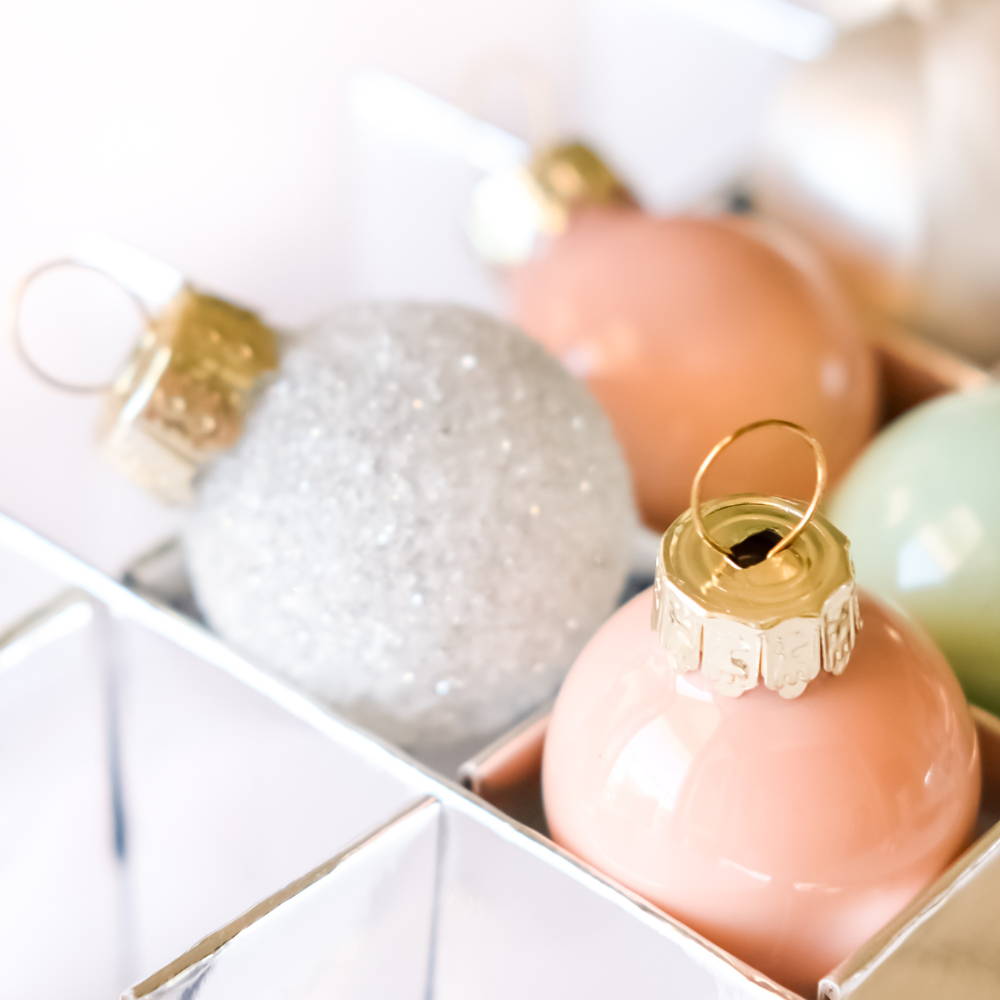 If you're looking for some bling in your life, look no further than a metallic theme. You can use metallic ornaments and garlands. Add a little extra to your Christmas tree with lights and metal ribbons. Metallic items are often used as holiday décor because they can make the tree look more festive, especially if you're going for gold or silver tones.
Metallic ribbon is a great way to add subtle color without being too over-the-top. You can use silver or gold ribbons instead of traditional red or green ribbons and then tie them onto branches as bows or pom poms. Metallic tensile also adds a little shimmer to your room. If you have a very modern decor within your home, then the metallic theme is if you are thinking about decorating a white tree for Christmas.
5. Let the Tree Be the Main Focus of Your Decor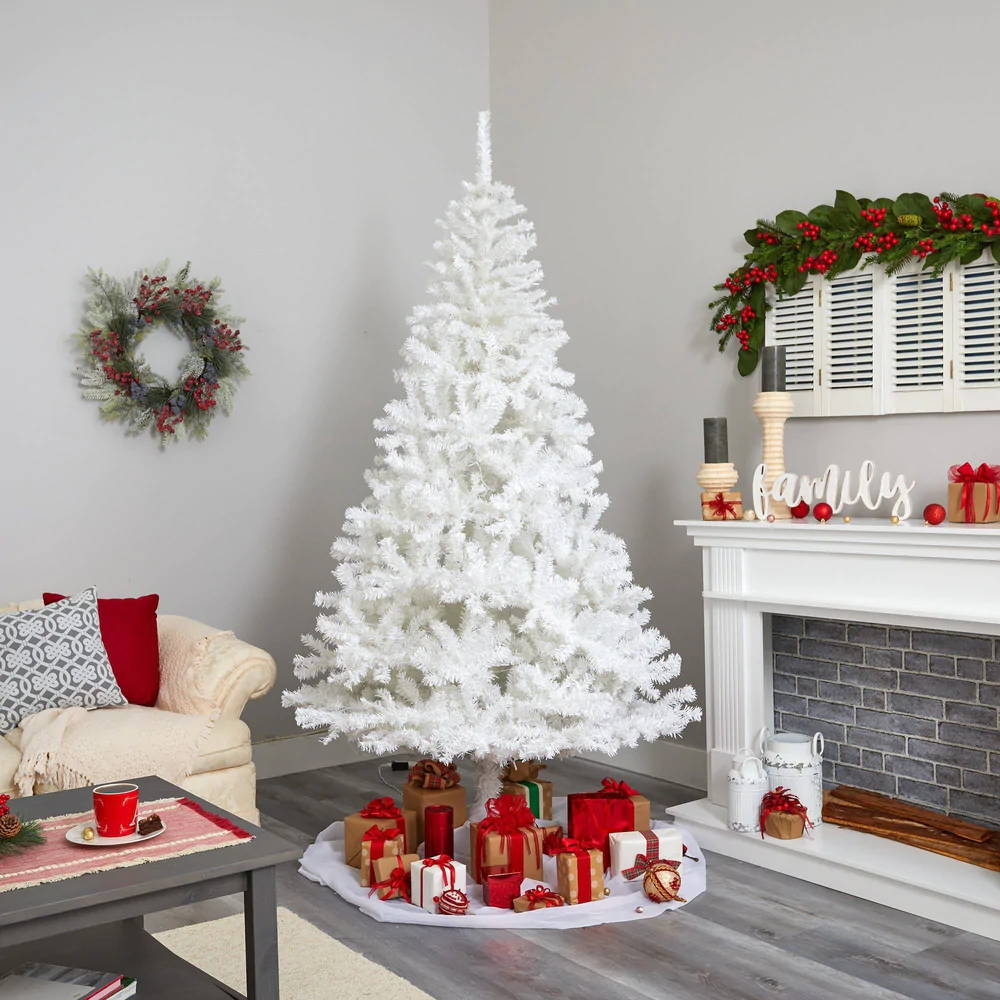 If you are looking for a minimalistic approach to Christmas decorating, the tree should be the main focus of your decor. Don't overdo it with too many ornaments and other decorations, as this can make the tree look crowded and messy. Instead, try using a beautiful tree topper as an alternative to all those baubles just hanging around your Christmas tree branches.
Use a few unique ornaments significant to you and your family members, such as those passed down from parents or grandparents. This adds a sentimental touch to your holiday.
You can also use some modern-looking ornaments such as snowflake lights if you don't want anything too traditional looking on display at home during the holidays! We recommend adding some battery-operated holiday candles around your tree if needed. This will add a soft light around your tree if you don't get one that is lit with lights.
Pink can be used in small amounts or as the primary color. It pairs well with silver and white decor. If you want to stick with the white tree decor, try using pink in a few ornaments, or use it as an accent color on your tree skirt.
White and pale pink is an excellent combination for decorating your Christmas tree this year.
7. Go Heavy on the Decorations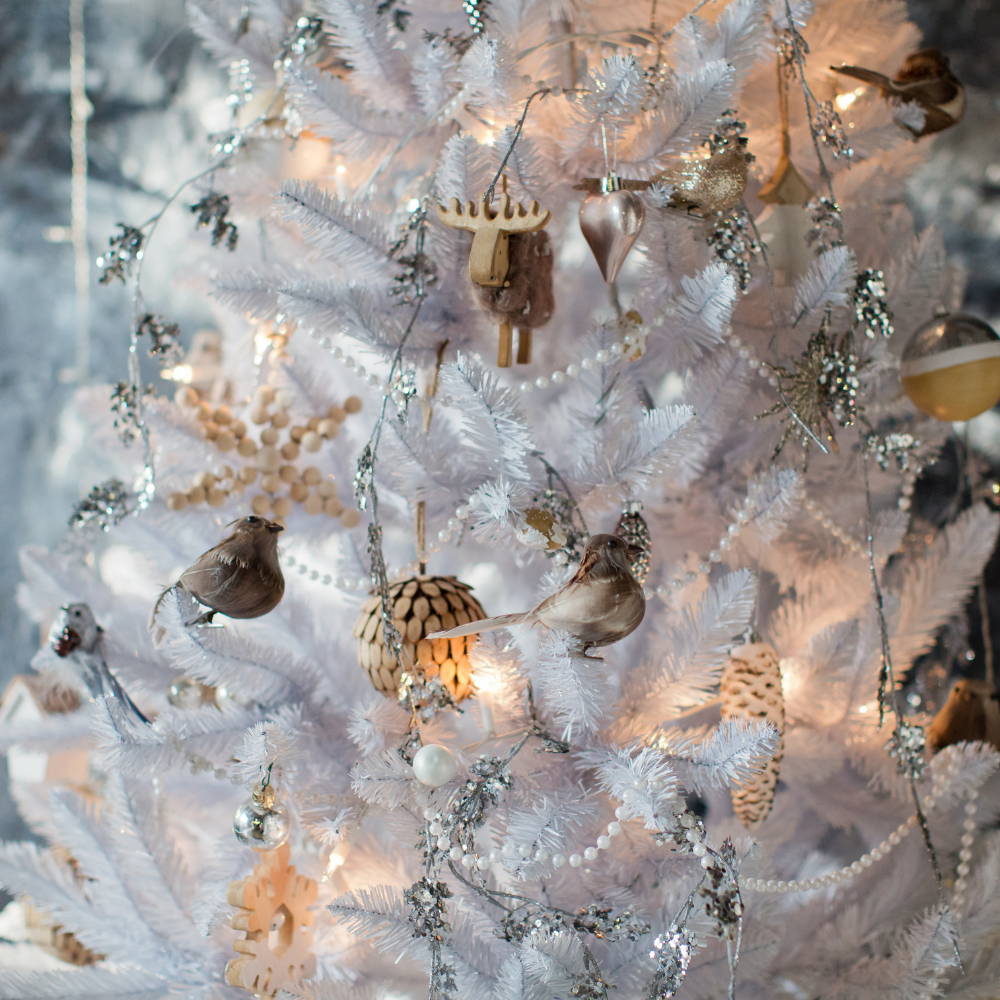 If you are wondering how to decorate a white Christmas tree in a trendy way, then be sure to go heavy on the ornaments. Recent trends for Christmas decorations include white Christmas trees stuffed to the brim with ornaments. You could even use large Christmas bulbs. Some people use bulbs that are the size of dinner plates because they act as a statement piece.
When decorating a white Christmas tree, it's essential to get creative and use lots of decorations.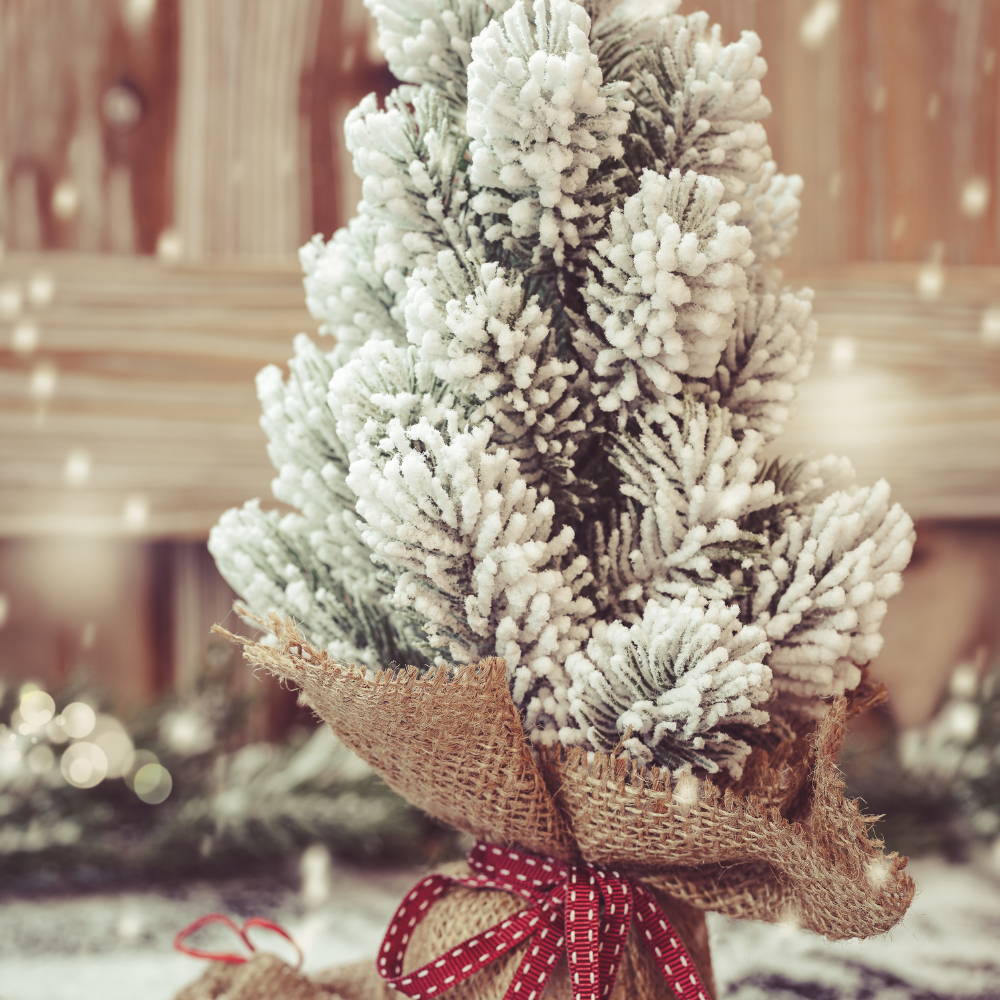 Burlap is an affordable, natural material that can be used to decorate your Christmas tree. Burlap comes in many different colors and can be used to make bows, garlands, tree skirts, and other decorations.
You can use burlap in so many ways! For example: wrap it around your Christmas tree as a skirt or use it as a table runner for holiday parties to incorporate a rustic yet elegant theme in your entire home.
Now that you know how to decorate a white Christmas tree in 2022 creating the perfect holiday atmosphere should be easier than ever. Since it is a faux tree, you have the benefit of reusing it year after year. Be sure to learn more about how to clean your white artificial Christmas tree to keep it looking excellent year after year. Remember, the best way to start this project is by choosing a theme and sticking with it throughout your decorations. From there, feel free to add metallic bling or pop with pale pink! If you are ready to get a white silk Christmas tree, check out our selection today.