8 Ways to Decorate With Faux Pothos Plants Indoors
Leafy green Pothos plants got one of their nicknames, "Devil's Ivy," because it is almost impossible to kill. But if you're looking for a silk plant to bring a cheerful and natural touch to your home decorating, you'll find the Pothos plant easy and enjoyable to work with. You may decide that its diabolical nickname is not at all warranted because of its beauty.
Here are some indoor decorating ideas that feature the versatile Pothos plant: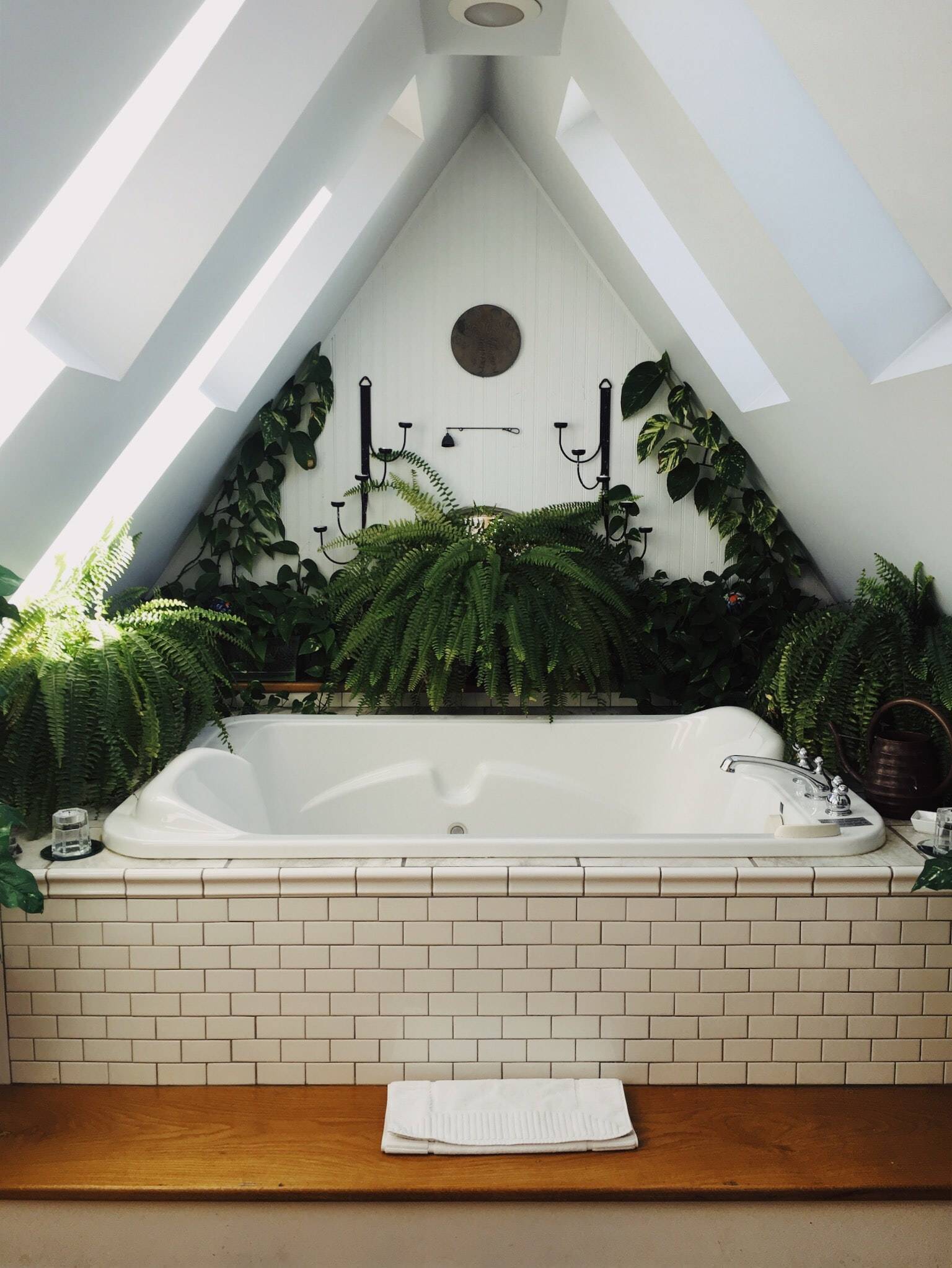 Because the accents of Pothos plants come in so many different colors, using a variety of fake Pothos plants can result in a stylish Ombré effect.
This is an ambitious project but it reaps a stunning effect.
Use a neutral-colored wall as your background, and utilize some "Contact" hooks or other non-invasive wall hangers to fasten the silk Pothos to your wall. You will also need some dark green plant wire.
You will need 9 rows of Pothos plants. An ideal row for the wall will consist of 5 or 6 Pothos plants. Begin with three bottom rows of "Jade" silk Pothos plants (all green.) The next three rows will be composed of golden Pothos (with yellow accents.) The last 3 rows will use silver or white faux Pothos plants.
This effect will produce a stunning Ombré and a natural wall worthy of any den or "man cave."
2. Pothos Climbing Upward
In nature, Pothos plants excel in climbing - much like Ivy. The heart-shaped leaves of silk Pothos plants make a charming sight as they wind their way upward on or around any vertical surface. For example, using any tall column-shaped structure in the corner of a room with a serpentine line of silk Pothos plants will give any room an exotic ambience and a lively splash of greenery.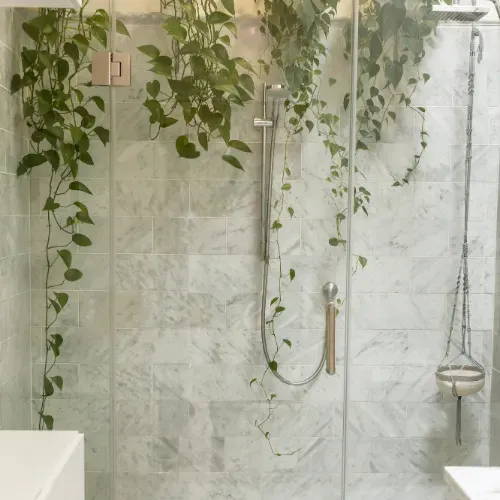 While you're in the shower, washing your troubles away, you can also be imagining yourself in a tropical hideaway. Hanging a basket or two of overflowing faux Pothos plants inside your shower - and amping up the tropical theme with a tall planter filled with fake Pothos plants will take your imagination to paradise - and elevate your spirits at the same time.
A round mirror without a gilded frame is ideal for this tip, but a rectangular or square mirror can also be enhanced. Wind one or two strands of leafy silk Pothos plants around the frame of whichever mirror you choose to adorn. It will look as though your face is framed with a laurel wreath.
This decoration tip is also useful for small windows you might have in a room that needs a little touch of nature.
5. Hanging With Kokedama Balls
One popular trend in decorating with plants includes Japanese moss balls known as Kokedama balls. These green urn-shaped spheres make a wonderful accompaniment for some hanging faux Pothos plants. Glue or fasten the roots of the Pothos plants inside the Kokedamas. Attach the Kokedamas to your wall with "Contact" hooks and allow the Pothos to flow naturally downward.
Remember hanging "bead curtains" in the Swinging Sixties? This is the natural equivalent. Using "Contact" strips on the top frame of any doorway or connecting archway, hang several lengths of artificial Pothos plants facing downward to create the effect of a lush green living curtain. You'll feel as though you're stepping into your personal tropical jungle.
You can adorn the top of your fireplace with a row of planters filled with leafy fake Porthos plants. They'll bring a great natural setting to whichever room the plants are placed in. You can further augment this effect by hanging some faux Pothos down the sides of the fireplace. It's the perfect adornment for any room.
Fake Pothos plants look lovely in planters or when separated into strands for some of the decorative ideas above. But faux Pothos also look sensational handing from baskets. The proliferation of their leaves make it look as though they create a green "waterfall" over the sides of their baskets and bring a spring flair into any room or office.
If you're not familiar with styling with artificial plants, you're in for a pleasant surprise. They seamlessly blend with natural plants or make a natural statement of their own.
In general, you'll find decorating with artificial plants to be both easy and affordable. Pothos plants bring versatility and ease to all these - and countless other decorative ideas.