8 Farmhouse Spring Decor Ideas
When winter ends and spring begins, all of nature blooms, and the summer season returns. One of the most beautiful things to do at this time is to decorate your home with various spring decorations. The mantel, the tables, the front door, and the windows are perfect places to add your own floral and spring decorations. If you think this can be tricky as decorations with real flowers wilt and need to be changed often, don't worry! You can make beautiful spring decorations for your farmhouse theme with artificial plants, and the result will always be beautiful.
Let's take a closer look at our favorite nine farmhouse spring decor ideas!
Add Hanging Fern Baskets to Your Porch

One of the most beautiful front porch ideas is to display happy ferns on your porch in hanging containers.
Ferns are probably one of the best-known and most popular houseplants. However, one of the main problems with having real hanging ferns on your porch is that they, like all plants, have to be watered daily, which can be very inconvenient for many people. Another disadvantage of having real ferns is that many insects and pests often nest inside them.
Opting for artificial ferns is the best solution as you avoid all these problems and, in addition, the final appearance of the plant is identical and does not look like a fake fern.
Spring Flowers in a Mason Jar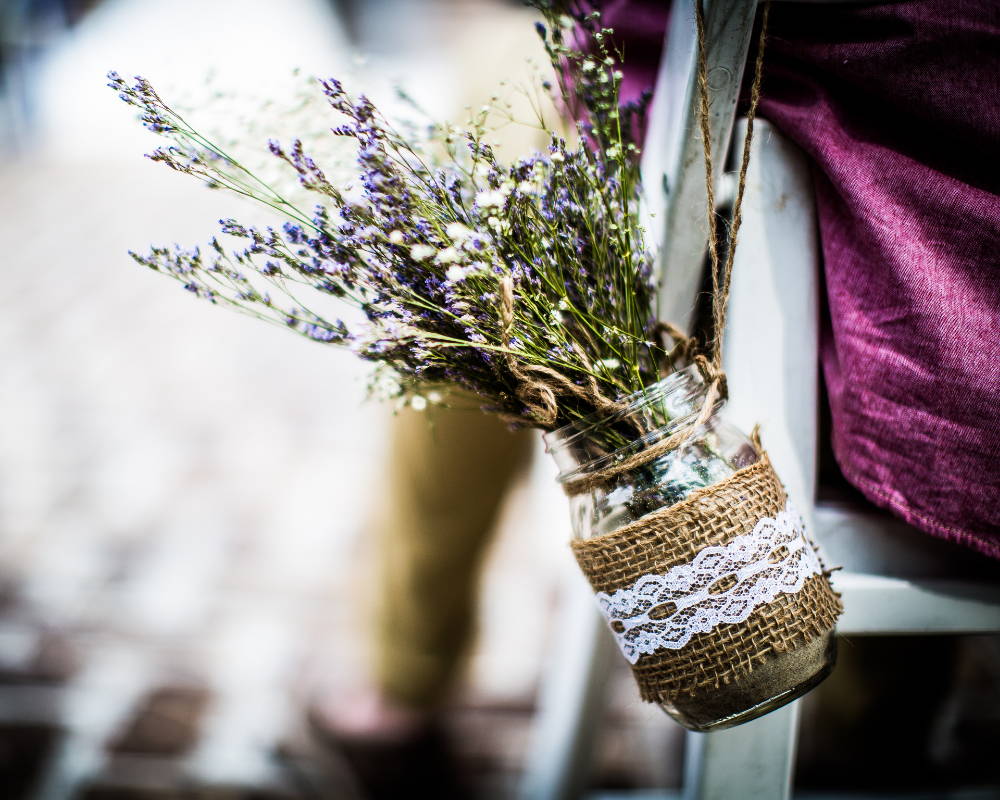 Another great idea regarding spring decorations is to have seasonal flowers inside a mason jar.
Since wildflowers do not live for more than a day in a vase after being picked from the ground, the best choice is to use artificial flowers that perfectly reproduce the real ones.
As for the choice of vase, you can use a jar for jams or marmalades that often have glass decorations. However, using a vase will give a more rustic sense to your ornament to perfectly fit your farmhouse.
You can use this decoration as a centerpiece or over your mantelpiece.
Pots with Blooming Flowers

Another great and classic spring decoration is to have one or more vases with blooming flowers. Being springtime, this decoration is in perfect accord with the season. If you use large vases, you can put them on your porch or the windowsill if there is enough space. Another feasible and lovely idea would be buying smaller vases and using them as a centerpiece.
Flowers in the center of a table are always very charming, and with artificial flowers, no bugs will be inside the vase or on the flowers, which could be annoying for many.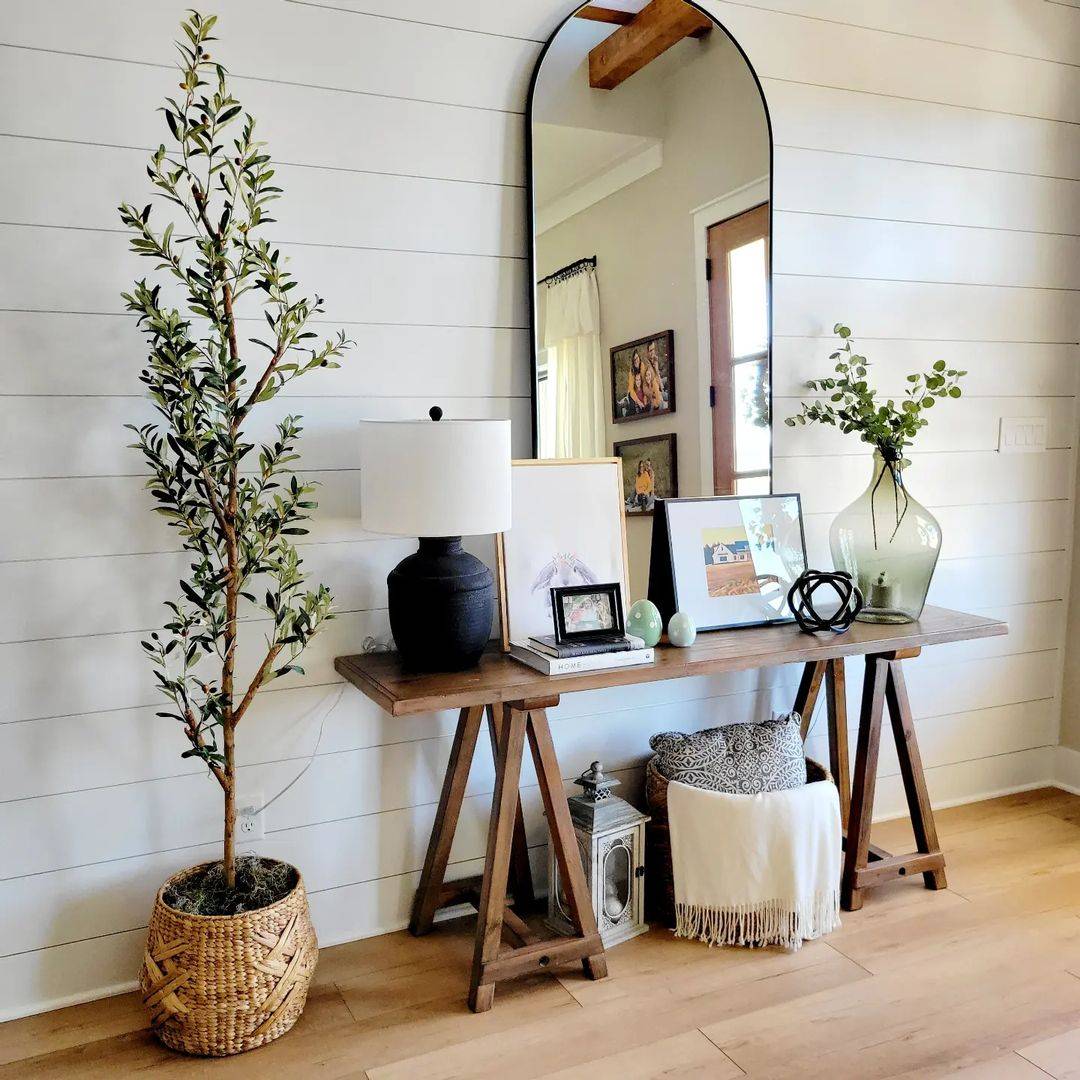 A beautiful decoration perfect for spring is having a Faux Floral Door Basket.
This decoration will add an extra touch of elegance to your decor and your home. Since this decoration is very versatile, you can put your Faux Floral Door Basket in many places in your home. Firstly, of course, this basket is perfect to put on the door of your house, but you can also place it on the windows.
A final alternative would be to add a small lid to your mantel and place it there. Again, this is an alternative use, but you can try it.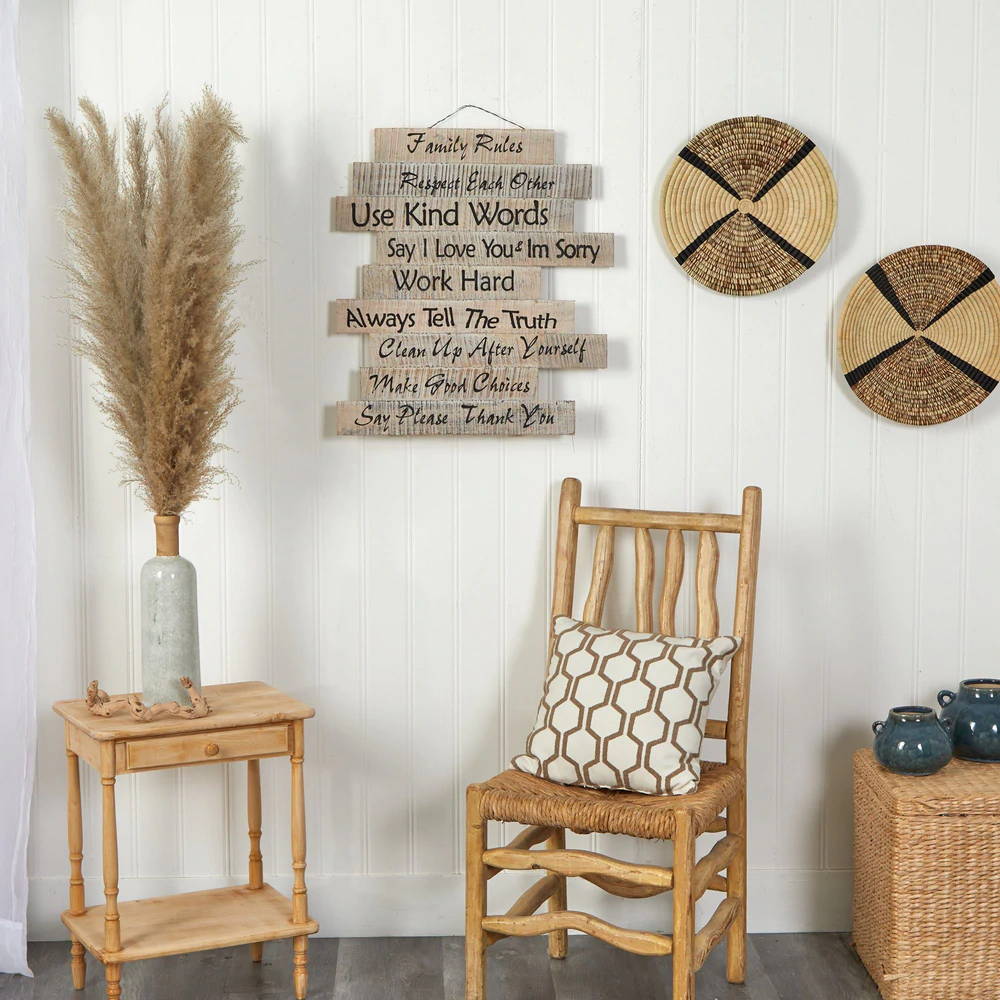 Leaving aside floral decorations and artificial plants for a moment, another way to decorate your home can be to hang wood art on the wall.
You can, in this case, choose to hang just one word or an entire phrase on the wall. This kind of decoration gives a touch of elegance to home decor. It is usually recommended to hang word art on the wall to decorate your home's living room or the bedrooms. Nevertheless, you can evaluate the best place to hang your word art.
If you want to add this decoration to your home, consider which wall has the most space to accommodate the word art you want to hang.
Mini Moss garden centerpiece

If you are looking for centerpieces that are a little different from the usual and don't want just to add flowers, this could be the solution for you. Using a Mini Moss garden as a centerpiece is an innovative and exciting way to decorate your table.
Mini Moss gardens are lovely since they can be customized quickly according to your needs and tastes.
This type of centerpiece is prevalent since you don't always see it around. Using artificial moss also prevents the nesting of insects and pests, which usually happens with natural moss.
Tulips Basket Next to Entryway

If you love tulips and are looking for a way to elegantly decorate your home's entranceway, using a basket of artificial tulips may be perfect.
All guests who approach your door will be greeted by this beautiful bouquet of tulips that will always remain beautiful and will never wilt. When choosing a basket, the important thing is to match basket's color to the one on your door. The color of the basket and the door can be the same or different. The crucial tip is that together they match well.
Also, try to figure out the best color of tulips that match the door to perfect the result.
Decorate your Coffee Table With Small Plants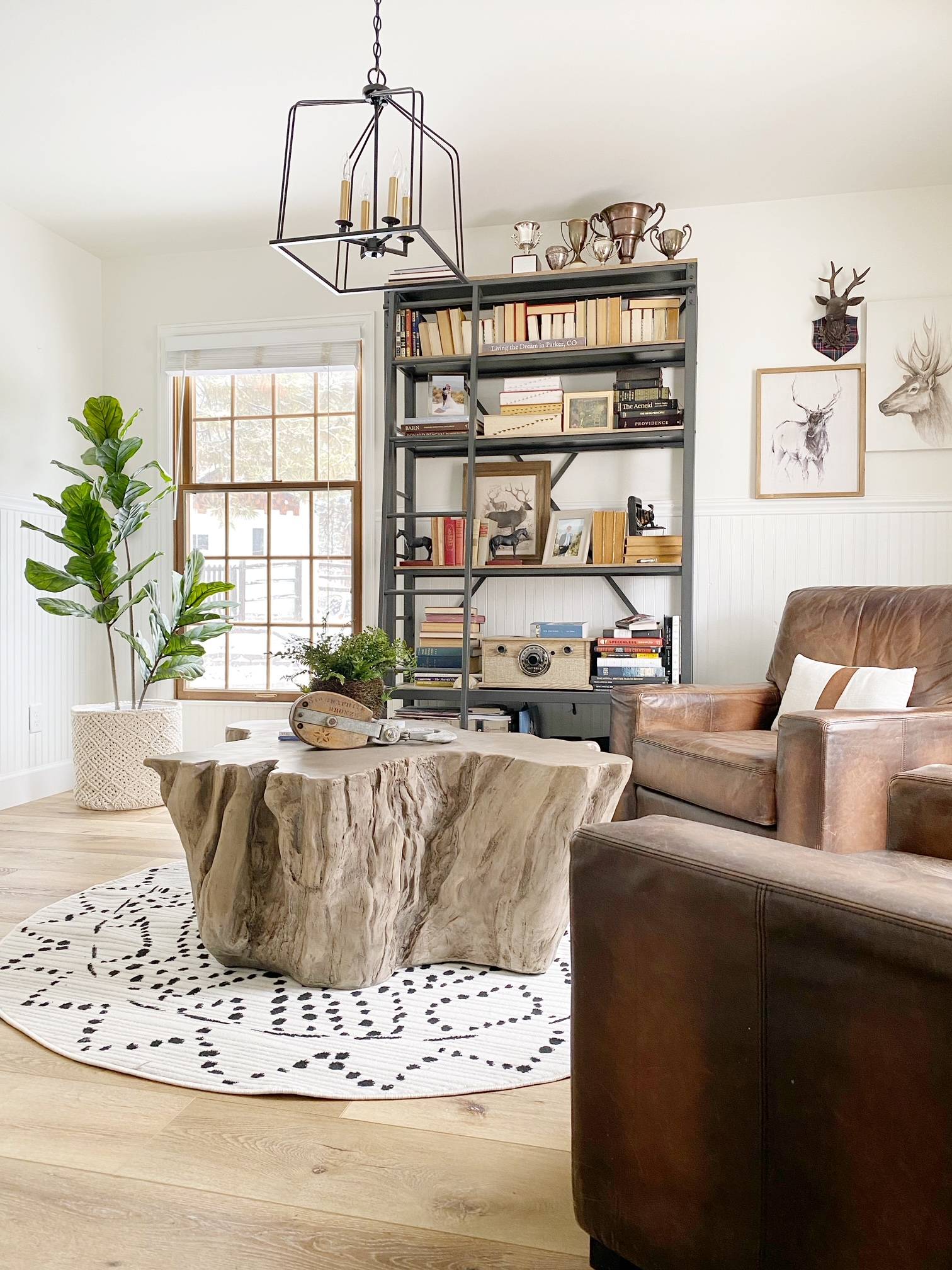 If you have a small glass or wooden coffee table in your living room, this can be a perfect place to add some small plants to decorate the surroundings.
Depending on the size of your coffee table, you can choose to place two or three small pots on it or just one larger pot. Usually, most people place pots containing small artificial succulents on coffee tables, but you can also choose other types of small plants according to your preferences.