A Guide to Decorating with Artificial Succulents
Want to spruce up your home décor but don't know where to begin?
Consider artificial succulents and plants that look good with succulents. They are desert plants and can elicit feelings of warmer climates when decorating with succulents indoors. Fake succulents can be beautiful and unique and may be what your home needs to take your décor to the next level. Think about how succulent vase ideas can add a stylish touch to your space no matter your design.
Succulents are pretty neutral in color and can match any home décor making them a great option to add an element of nature to your home.
Why are succulents trendy?

To answer that question we looked at our own internal sales data and succulents are some of the best-selling plants in our inventory. They've consistently ranked among the top sellers for the past 20 years. While some trees come and go, the succulent has maintained its position as a consistent best-seller and we predict it will continue to stay this why. We believe succulent décor has the level of popularity because of people's love with the desert and the unknown. Not only that, but artificial succulents also look cool with their spiky leaves.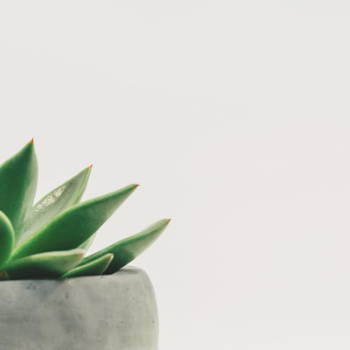 Choosing an artificial succulent is all about choosing the right one. The right one will look just like the real thing and will fool your houseguests into thinking you have a green thumb to keep your succulents alive.
There are may reasons why fake succulents are better than real succulents including:
You don't have to water them

If you have pets you don't have to worry about them getting into your plant and making a mess

Artificial succulents require no upkeep except for an occasional dusting

They can thrive anywhere in your home since they don't need sunlight
Succulents are Great for Boho Décor

Boho décor is becoming increasingly popular and succulents are part of this home decorating style.
Boho décor is characterized by natural, eclectic and earthy colors. Plants, especially succulents, is a big part of this style.
So, if you've been wanting to turn your home into a boho paradise, then succulents are right for you.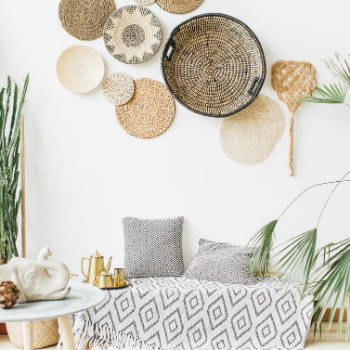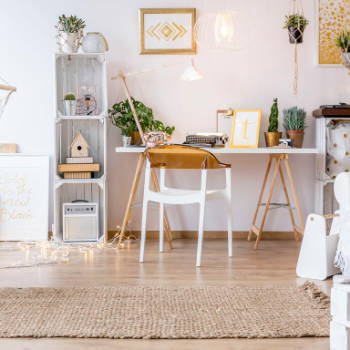 Deciding Which Shade is Right for Your Home
Succulents and their planters come in a variety of shades. Mostly greens and some purples, succulents match just about any home décor preferences.
If you want to add a pop of color, there are fake succulents and orchid combos to achieve a colorful and neutral combination.
If you want mostly neutral with a little color, then succulents with a little purple in them are a great choice.
If you're looking for something that is strictly neutral, then you should opt for green succulents in clear or white planters.
Where to Put Your Fake Succulents

The beauty of artificial succulents is that they don't need sunlight so they can literally be placed anywhere in your home.
Some places to consider putting your fake succulents include:
Coffee tables

Bookshelves

Bathroom counters

As centerpieces on your kitchen table

On your nightstands
Deciding on Planters for Your Succulents

There are a variety of planters that you can choose from for your artificial succulents. They add to the vibe of these plants and help complete the look for your décor.
When choosing your fake succulents, pay attention to the planter that it comes in so that you'll love the way it looks in your home.
There are so many to choose from including white concrete planters, wooden planters, vases with faux water in them, hanging baskets, and colorful planters.
The Top 10 Artificial Succulents

Since our succulents are so popular and our consumers love them, we have a ton to choose from. But if you want some inspiration here are our top 10 most popular artificial succulents.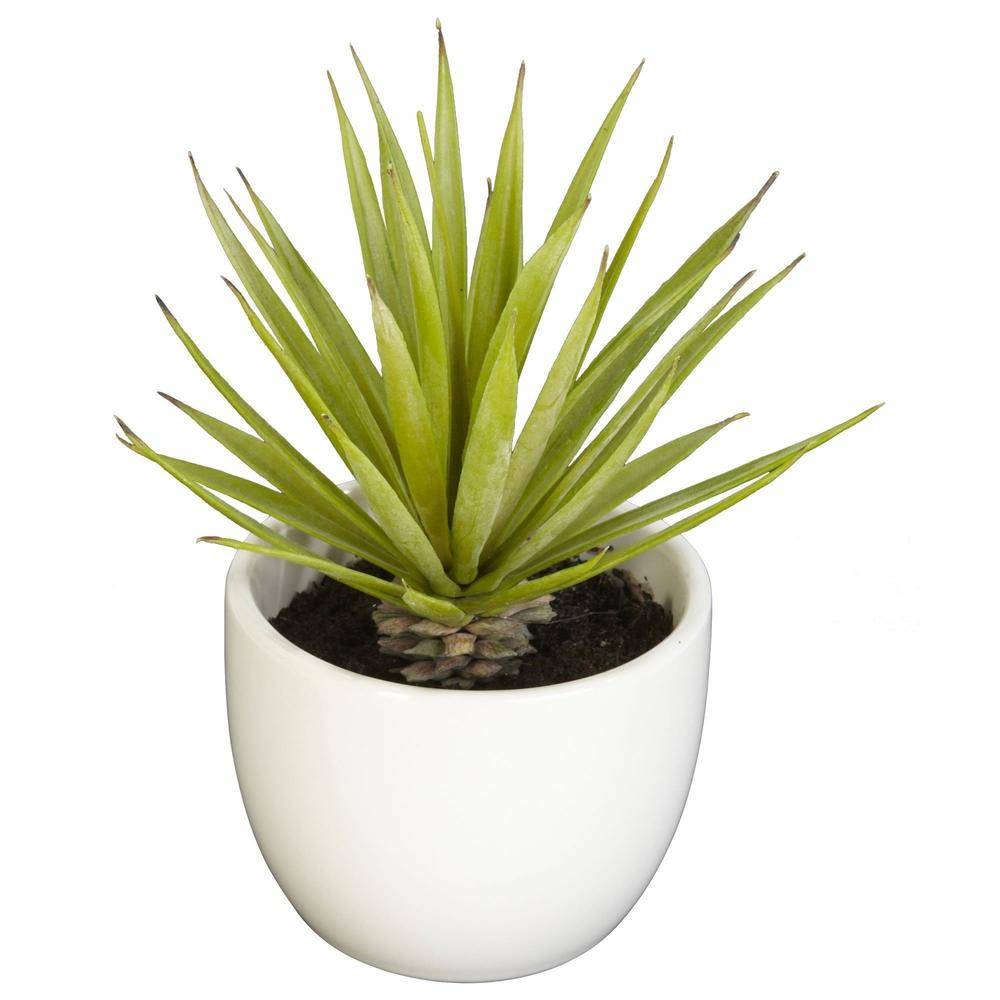 This set of agave succulents all look different yet they're all simple and come in simple white planters. You can disperse them all over your living room because they match and look great together when decorating the same room.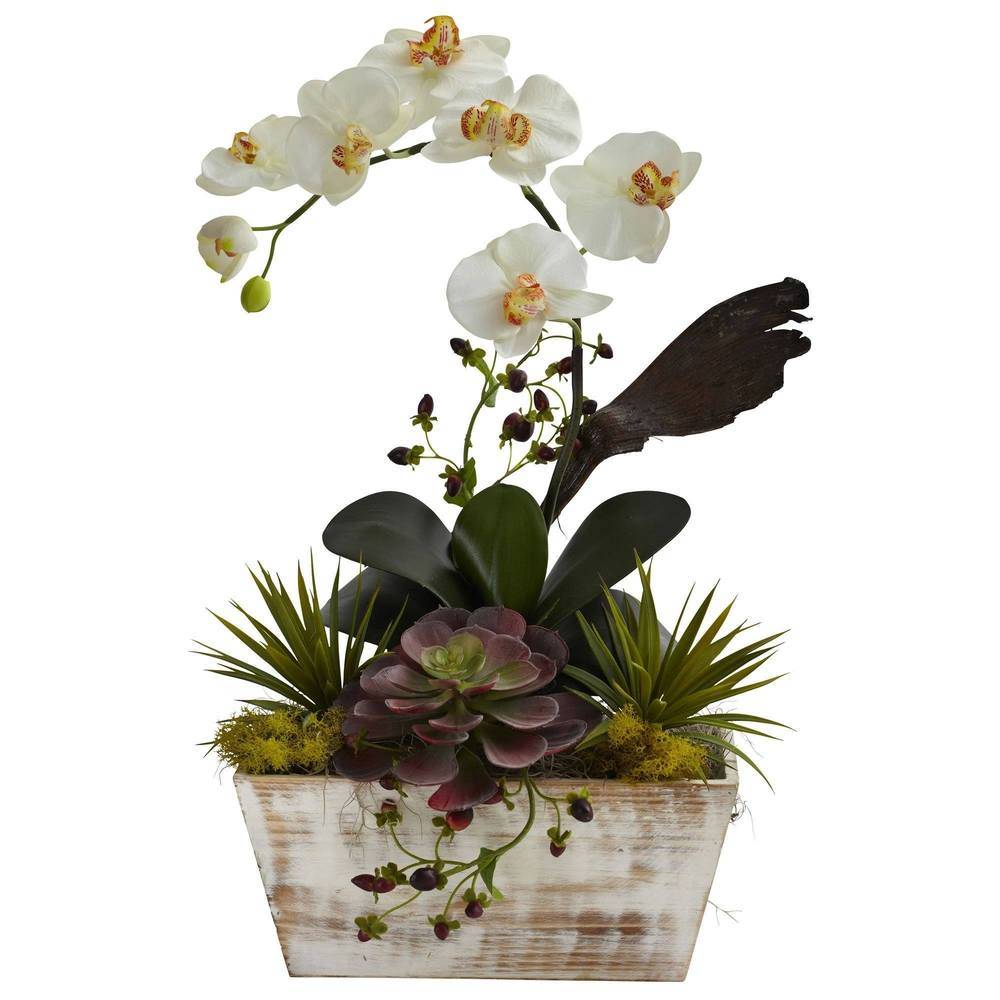 This breathtaking option combines a beautiful orchid with neutral succulents. The whitewashed planter they come in looks vintage creating a really unique vibe.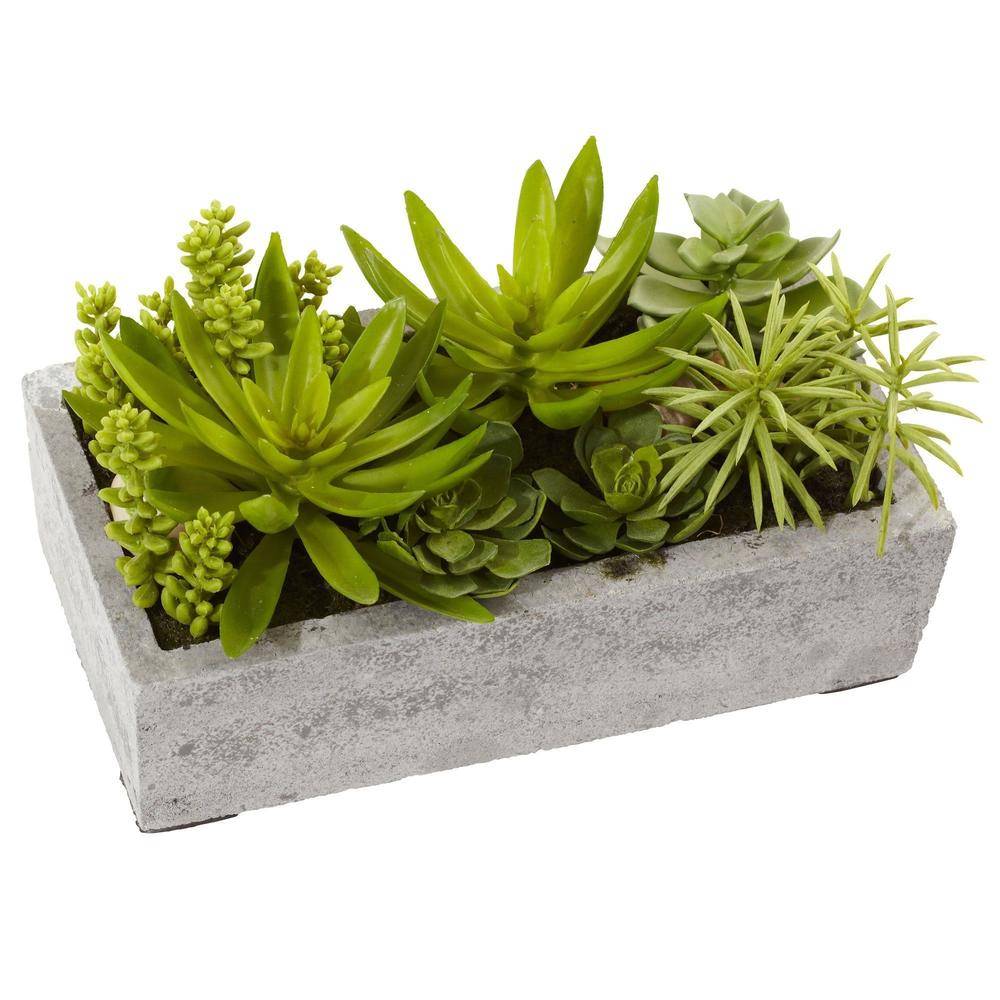 These artificial succulents are a variety of different succulents making a full garden. They come complete with a concrete planter that will match any décor.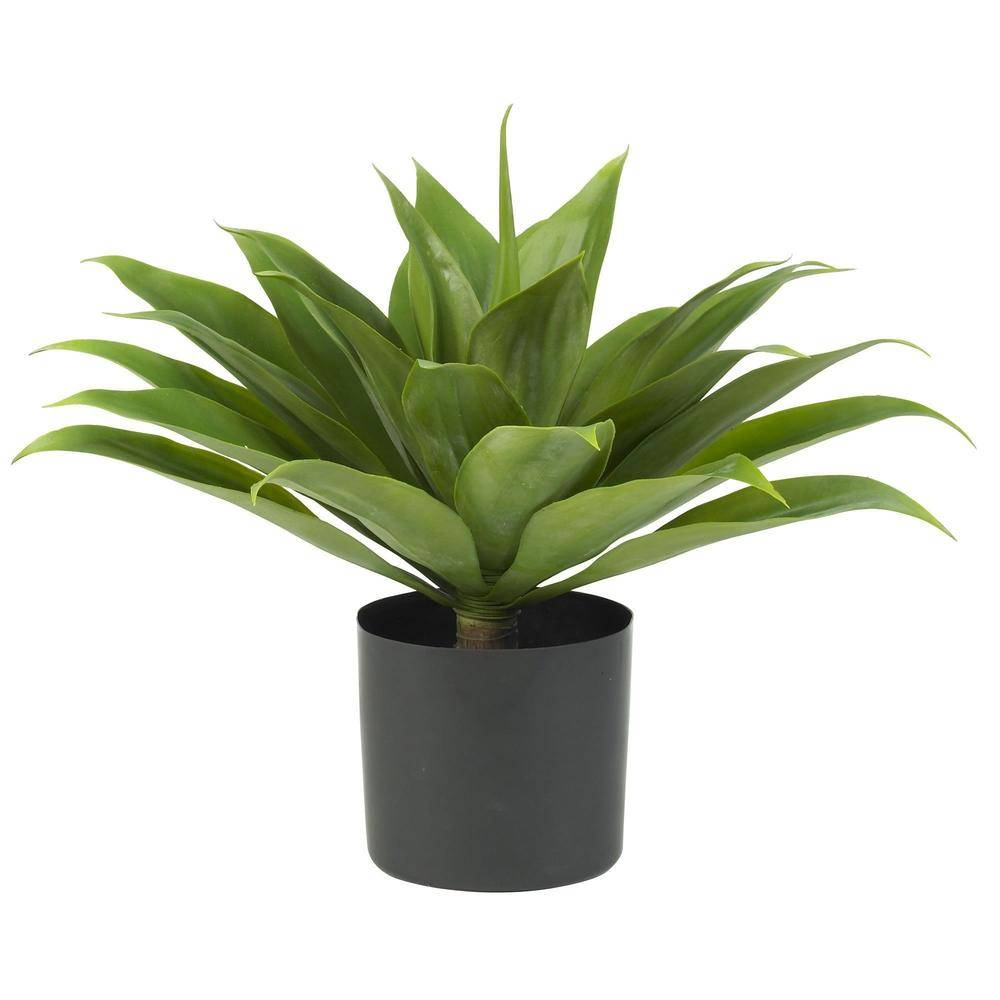 This is one of the simpler options. It features an agave plant sprouting in all directions. The agave silk plant comes in a simple black planter and will look beautiful wherever you decide to put it.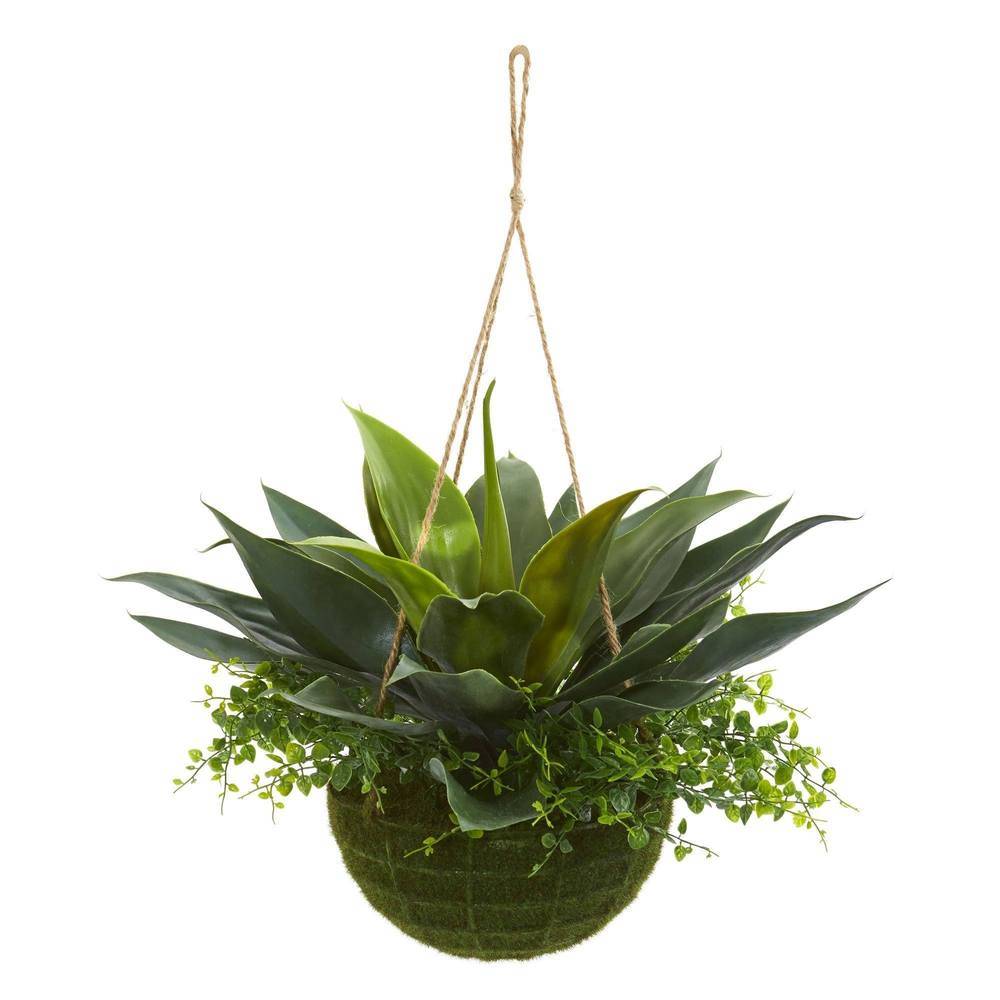 This deep green hanging plant combines a succulent with flowing maiden hair. It's UV resistant so you can decide if you hang it indoors or outdoors.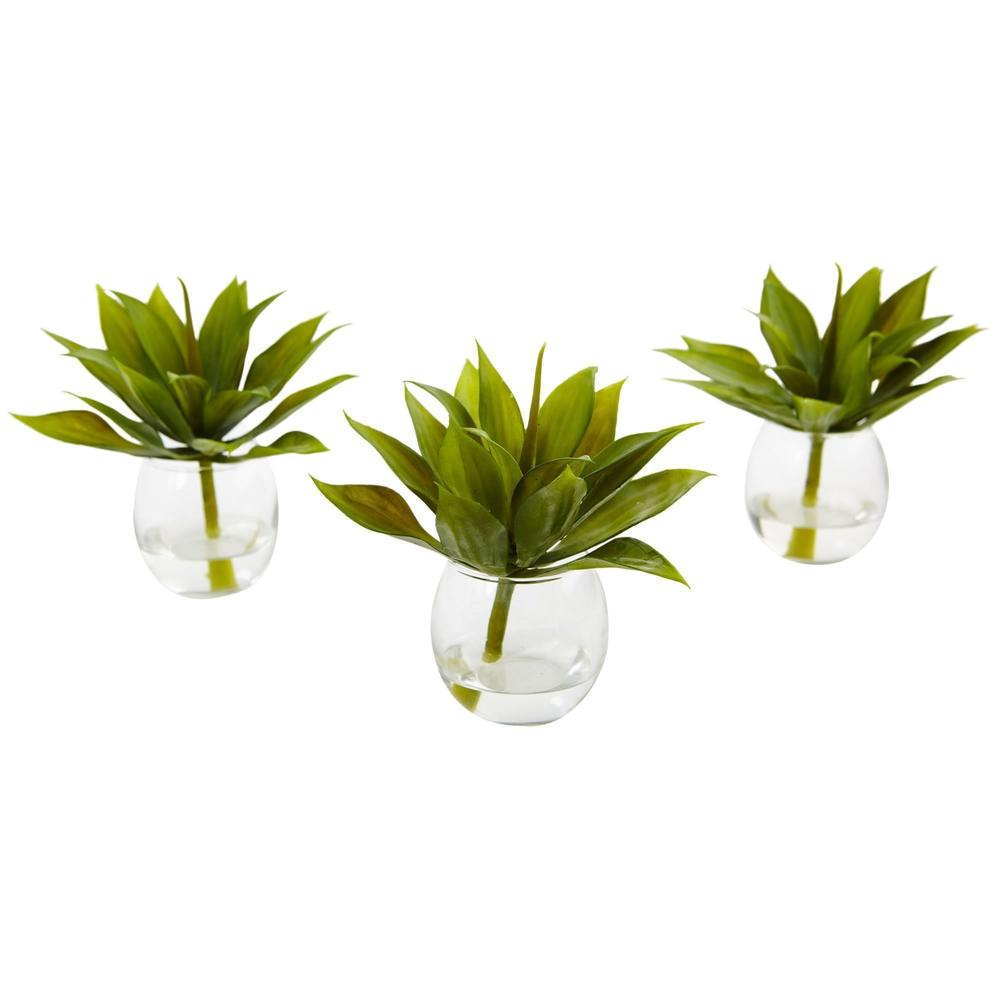 These gorgeous yet simple faux agave plants come in clear vases with faux water at the bottom. This realistic and simplistic option will look good anywhere in your home.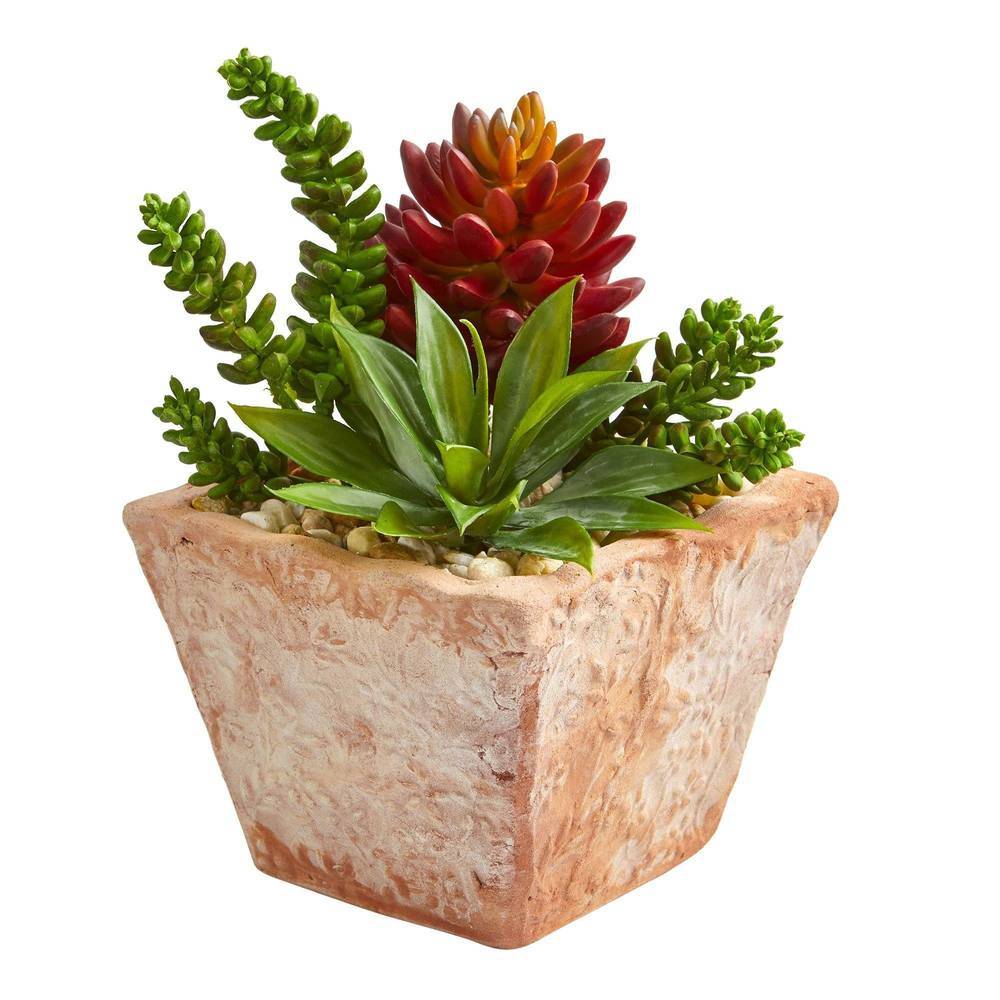 This artificial succulent garden features 3 types of succulents. One of them is red so it's the perfect pick if you want a pop of color. The succulents are nestled in a terra cotta planter making it fit well with southwestern décor.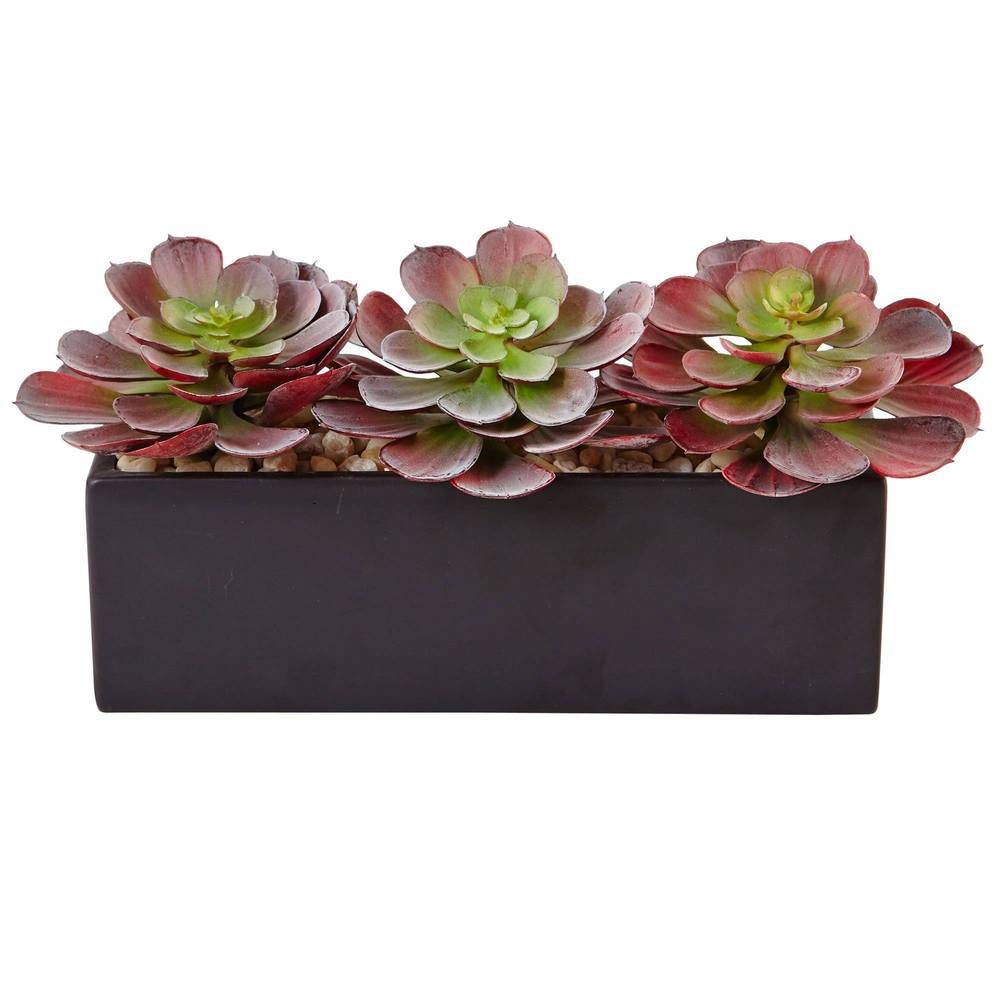 This option features a set of 3 succulents in dark greens and purples. They sit in a bed of white river rocks adding to the realistic look of this succulent garden.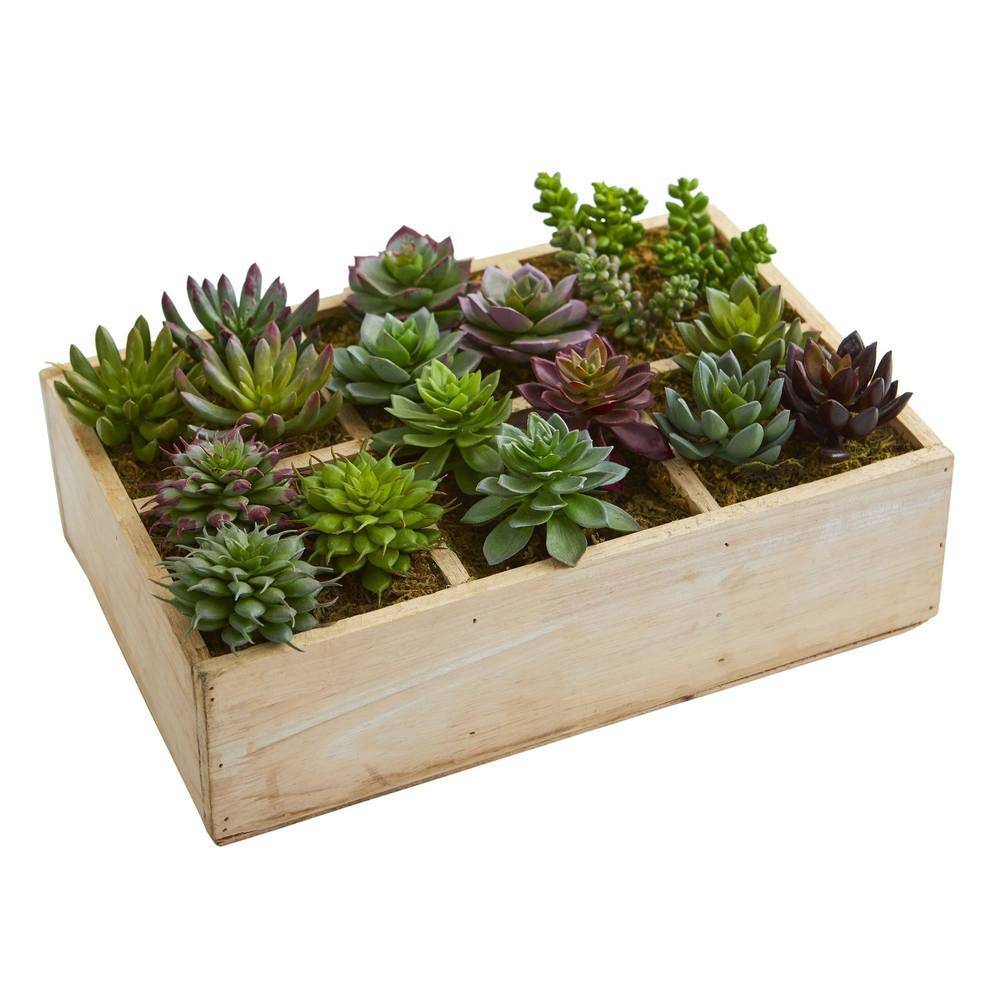 This succulent garden features a variety of beautiful and life-like succulents. They come in a wooden tray which adds to the naturalness of this option.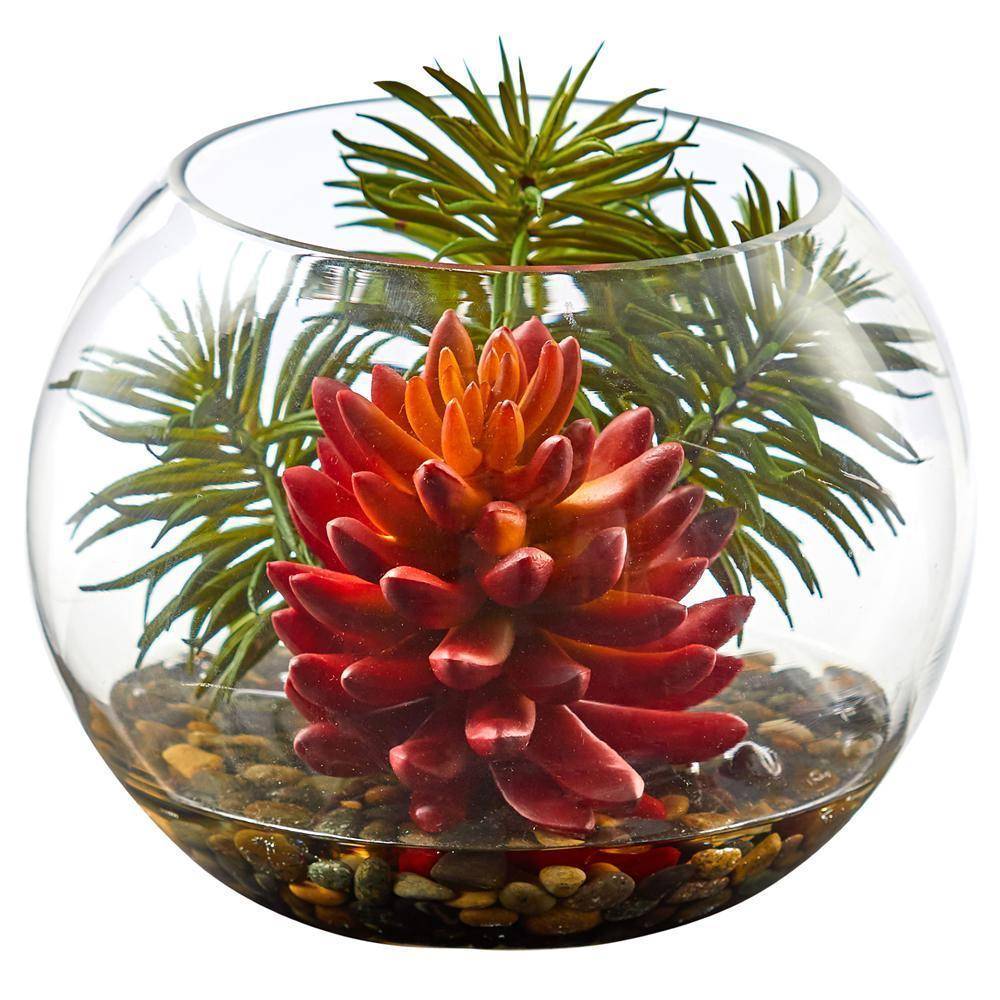 This succulent choice looks like a terrarium. It features red and green succulents with rocks at the bottom and faux water adding to the natural look of this plant.
Nearly Natural was founded by a horticulturalist who knew plants, trees and flowers like the back of his hand. He utilized his knowledge of nature to create artificial plants that looked just like the real thing. His values and skills have transcended time and exist in all of the product we produce today.
Do you love succulents as much as we do? We'd like to hear all about your favorite succulent in the comments below.