You've seen it all over Instagram. Perhaps at a wedding, party or your friend's house. It's the latest trend in the home décor world – vertical gardens. If you've always wanted to try this new trend yourself but felt it required too much effort, you're right. Imagine watering the plants and all the maintenance that comes with having one, but now you have to do it vertically. If you still want to create a vertical garden without the fuss, we recommend faux plant wall décor. Look through any glossy magazine, celebrity patio, and you'll see fake foliage walls, especially outdoor wall planters.
Our Top 3 Wall Hanging Plants for Indoor Areas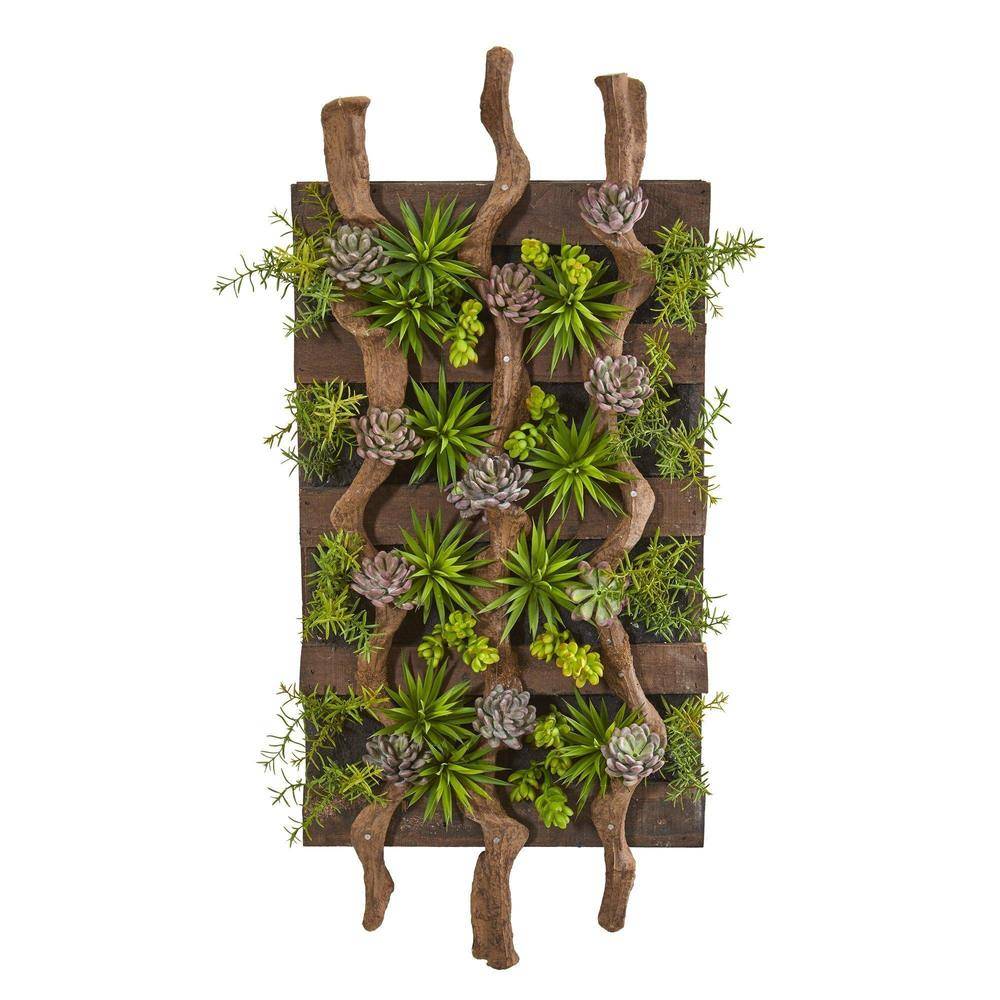 41" x 19" Mixed Succulent Artificial Living Wall

Add some artistry to home decor with this stunning artificial succulent living wall. Designed from the finest materials, this 19" realistic living wall portrays a variation of mixed succulents, nestled in with lifelike evergreens. Its lush greenery adds to home interiors without the worry of upkeep or maintenance.
39" Bromeliad and Wandering Jew Artificial Plant in Three-Tiered Wall Decor Planter

If you're short on space but want to add a beautiful piece of decor to your home, then this artificial bromeliad wandering Jew is the perfect solution. The included wall decor planter is filled with three plants. Dramatically cascading variegated green wandering jew foliage fills the top and bottom planters, while dense layers of green foliage with unique red bromeliad blooms dominate the center of the arrangement. Set this in the entryway or foyer with your vintage wall decor for a stunning finish.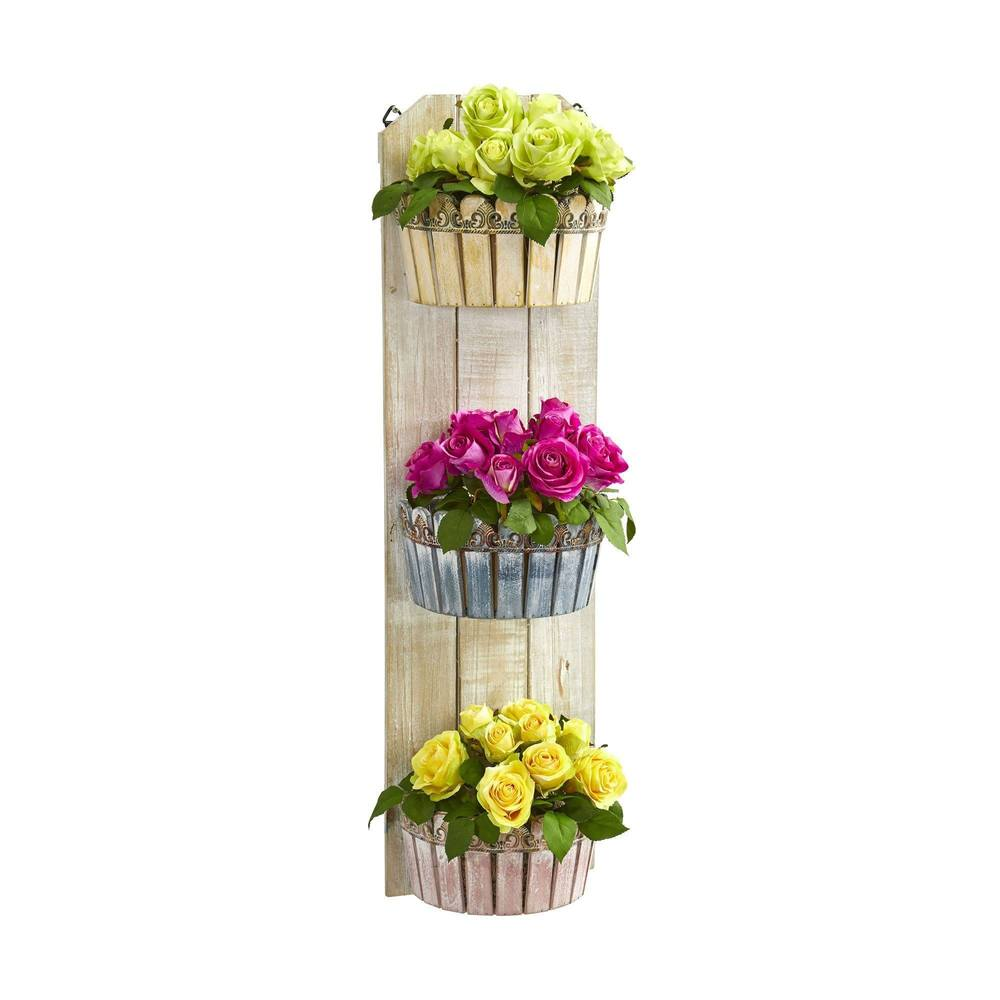 39" Rose Artificial Arrangement in Three-Tiered Wall Decor Planter

A room that needs a burst of life and color but has limited floor space needs this artificial rose arrangement. Each wall decor planter contains bright red, yellow, and light green blooms resting on a bed of lush green leaves. This piece is virtually indistinguishable from the real thing! Settle this next to your built-in wall shelf with other wooden decors in your living room or bedroom for a complete arrangement.
Frequently Asked Questions

1. How to hang plants on wall

To hang plants on the wall, look for unique hanging planters that make this a breeze. You can use a magnet to hang. Especially if you're renting, we recommend using hanging planters not to ruin the walls or ceilings.
Please note some imagery featured is purely inspiration and not a product of Nearly Natural.