Best Mother's Day Gifts 2022- Artificial Greenery Edition
We love mom. We miss mom. And we bow down to mom. Here at Nearly Natural, we believe Mother's Day should be every day. And for a good reason.
With Mother's Day right around the corner, it's time to start thinking about the perfect gift. And rest assured knowing we craft every single item with mom in mind. Explore our selection of bestselling Mother's Day gifts for when you're stuck on what to get the special lady in your life. Especially if she loves florals, you're in the right place. Shower your mom in love and admiration by gifting her the classic mother's day flowers, but make the gift last as long as your love with some everlasting, high-quality silk flowers. Or if she loves green, how about some plants for mother's day? No maintenance is needed. Inspired by nature, our artificial greenery is sure to impress even the pickiest mom. We understand your struggle. Mother's Day 2021 is a tricky one! But it doesn't have to be with our top Mother's Day gift guide. Explore our list today.
Did You Know?
Nearly Natural was founded by mother and son duo Anita and Robbie, and to this day, they still oversee the company together, nurturing it into a growing family business - learn more about Nearly Natural.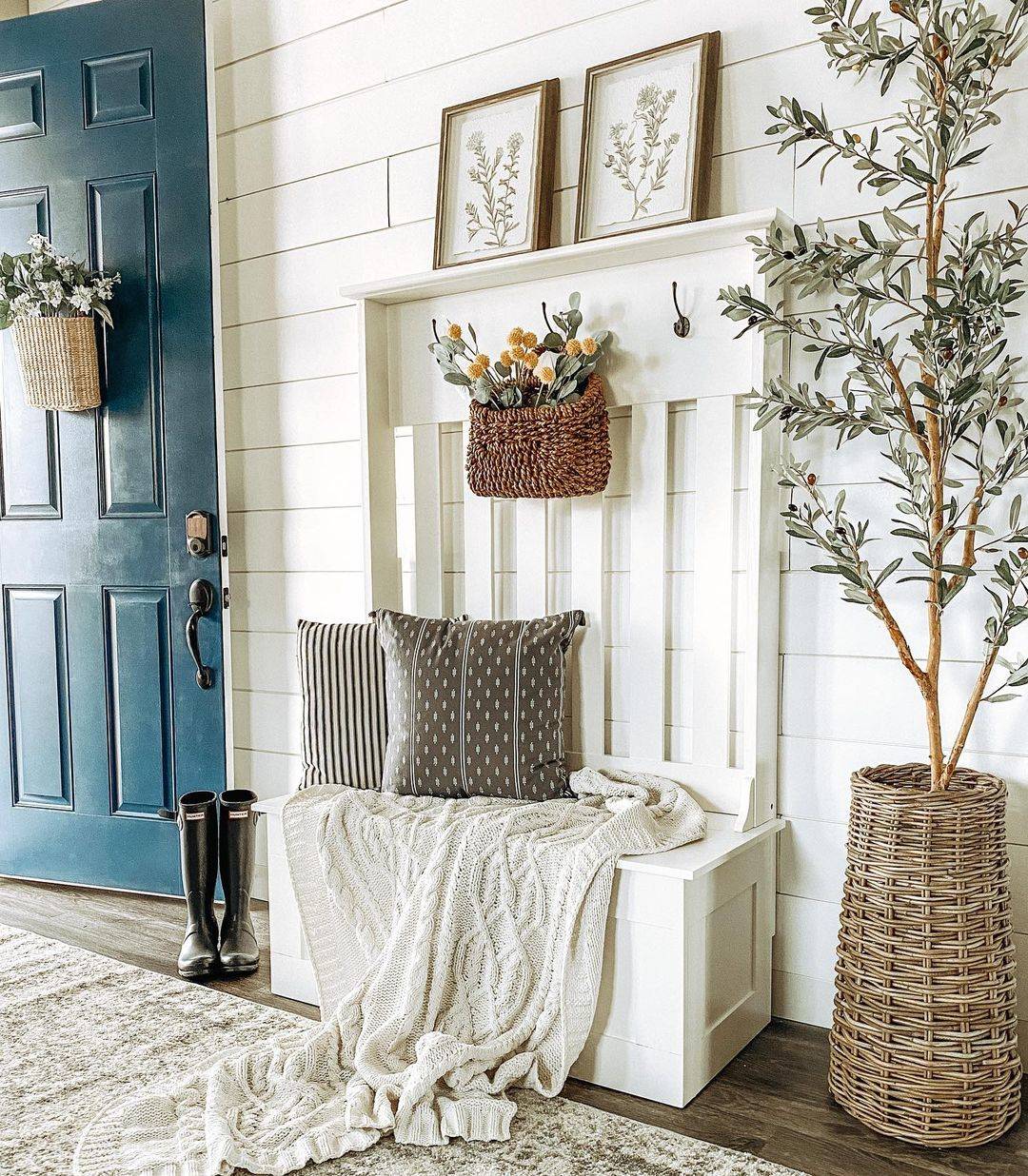 Unique Mother's Day Gifts

While spring is the season of hope, reflection, and growth for better times, this Mother's Day is different for many reasons; after surviving a long winter, something new is about to start. It's essential to gift mom something special this Mother's Day that reflects her unique side, something out of the box that she will appreciate and remember for a long time. Luckily, we have an array of unique Mother's Day gifts sure to brighten any area of her home for years to come. What's better than a handmade gift that is one of a kind? With artificial flower stems, you can craft a unique Mother's Day gift arrangement.
Mother's Day Gifts for Grandma

Are you looking for a Mother's Day gift for grandma? The best gifts for grandma on Mother's Day are the ones that make her nostalgic every time she looks at them. We're here to help you find some great low-maintenance gifts at a budget-friendly price. While real flowers and trees are beautiful, they require much maintenance and can cause allergies, but with artificial greenery, you can get the same look minus the care. Here's our top 3 Mother's Day gifts for grandmothers
Hydrangeas are some of the most unique and eye-catching flowers. Because of their vivid color and striking appearance, hydrangeas are seasonal and require much care. Luckily this arrangement captures the beauty of the flower, brightening any space. Completely maintenance-free, help grandma update her décor and set the scene during your next meal. Ready to make her feel nostalgic? Put a smile on her face every time she looks at this piece and remembers you.
Magnolias are in. With this simple design, you can soften any space with delicate stems creating a sense of harmony. Use as a centerpiece or in multiples across the dinner table for a lovely tablescape. Assembled by florists in the USA from high-quality materials, this lifelike silk flower arrangement even has faux water for a fun illusion.
Does grandma miss the tropical vacations to the tropics? If yes, inject vivid hues in her areas with this striking Bougainvillea, native to warmer locations. An overgrowth of bright flowers spills from a Victorian-inspired urn that elevates the look. Traditional, yet tropical, adorn any area in need of some color.
Mother's Day Gifts for Wife

You need to impress with the best Mother's Day gift for your wife. We understand the struggle; this is why we're here to help you pick the perfect gift for her. Especially if she is into social media trends, gift her a special something that fits any modern trend and is ideal for any décor scheme. If she's an avid social media user, we guarantee she's been eyeing some of our internet-famous faux-bulous trees.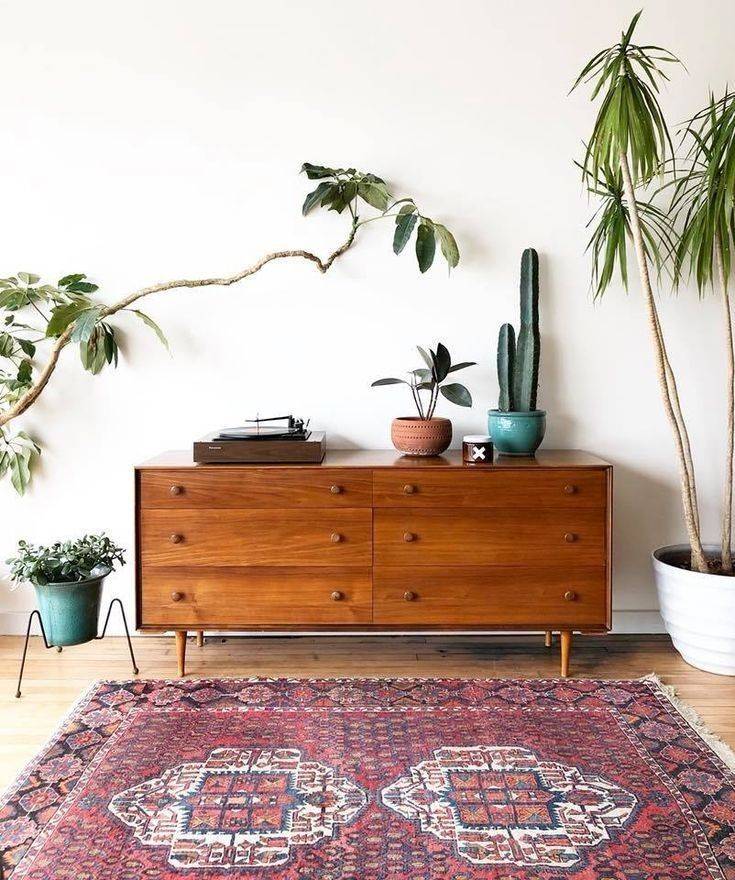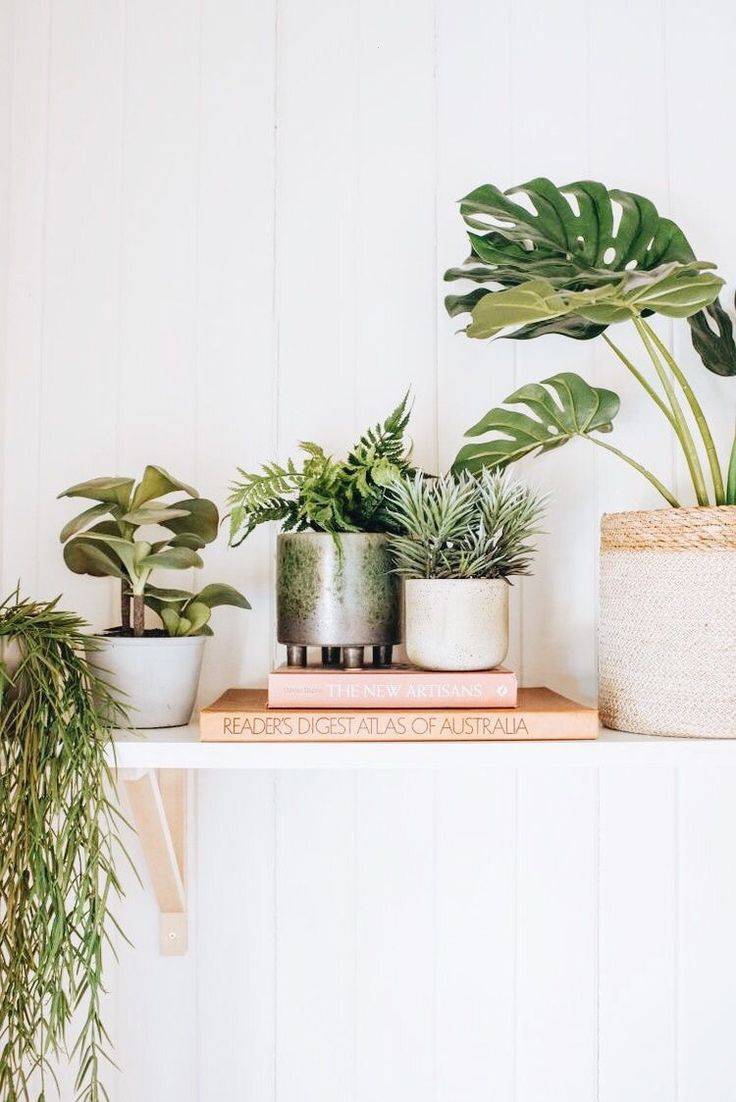 Does she follow the most popular influencers on social media? If yes, then she probably has this faux olive tree on her wish list. Seriously! This tree sells out every week, so get your hands on it ASAP. Even if she already has this trendy faux tree, she needs one more. You can never have enough artificial olive trees.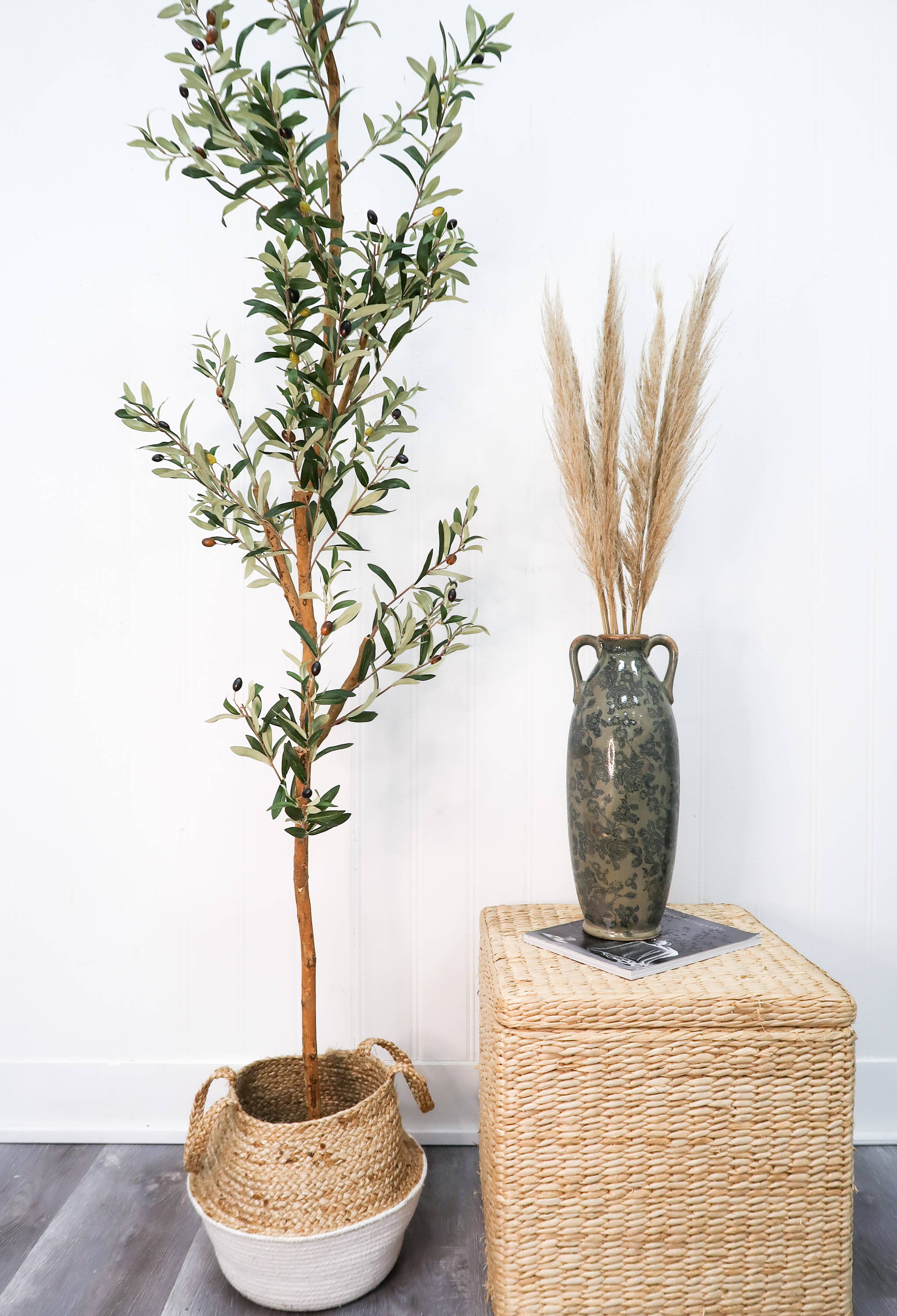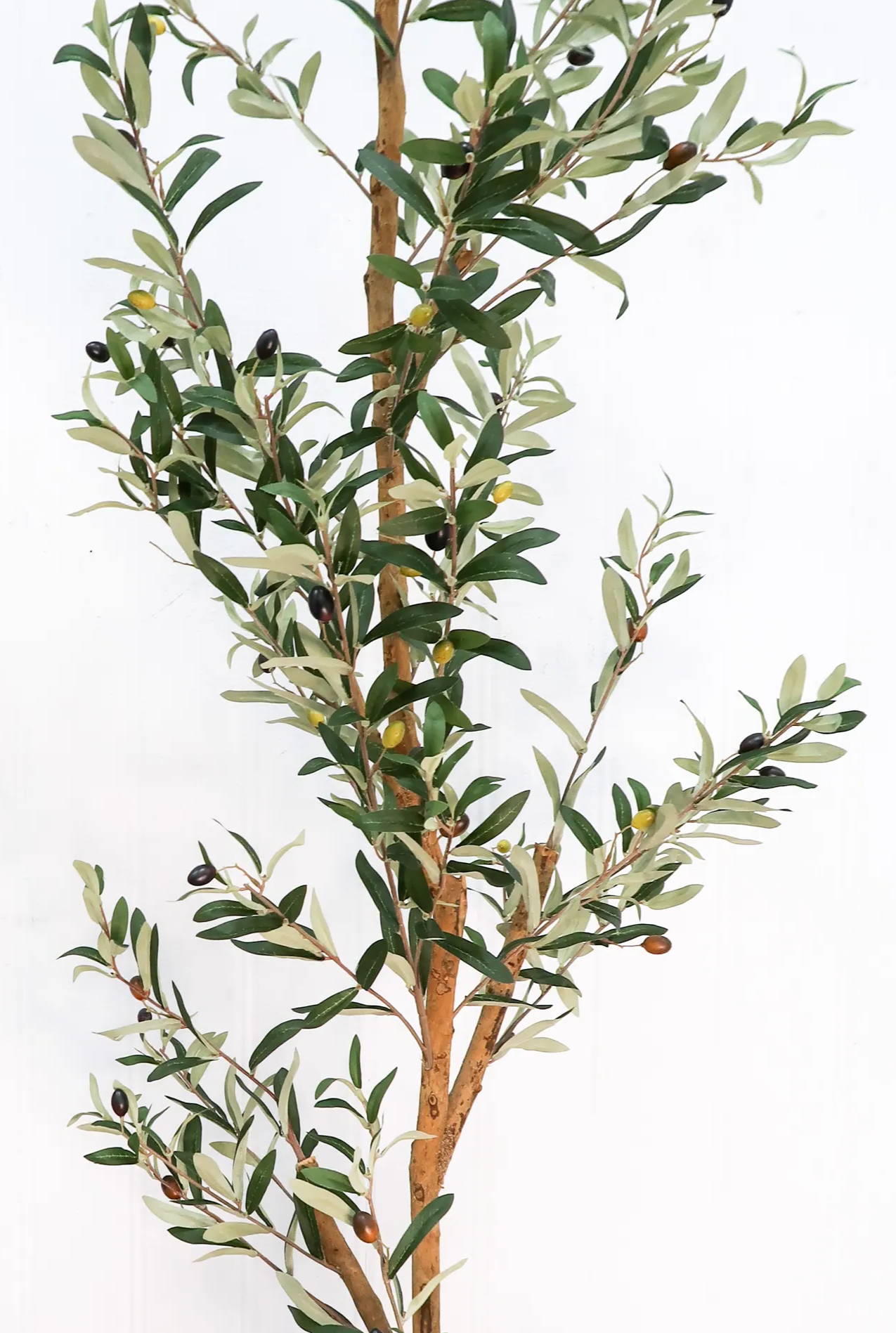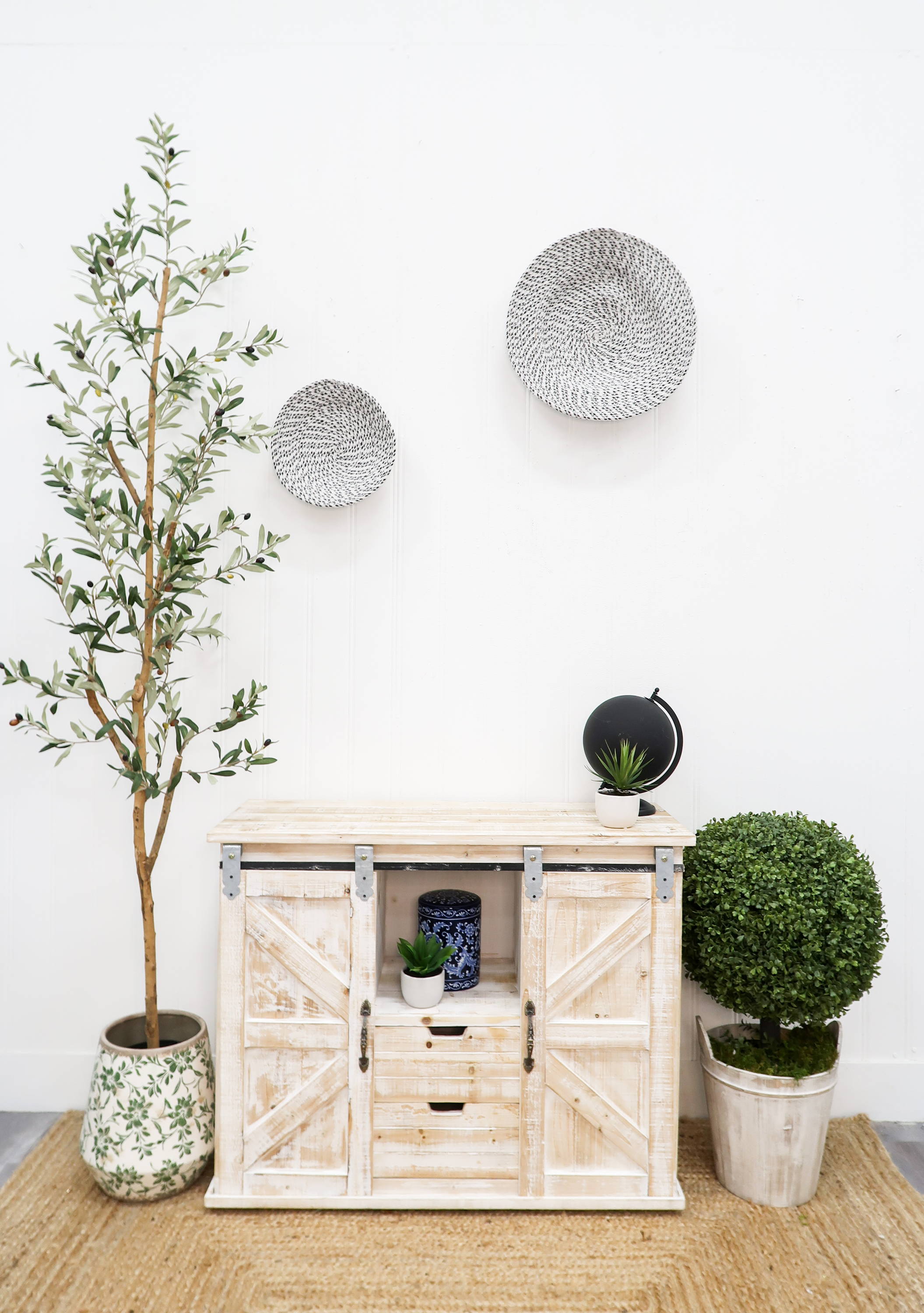 Does she fancy a trip to the jungle? If yes, immerse her in a house of greenery with this Dracaena that feels real to touch. Incredibly lifelike, transform your home into a Floridian oasis and shower her in a dreamy space. Unique, modern, and elegant, the fake river rocks adorn the modern, minimalist style ceramic planter.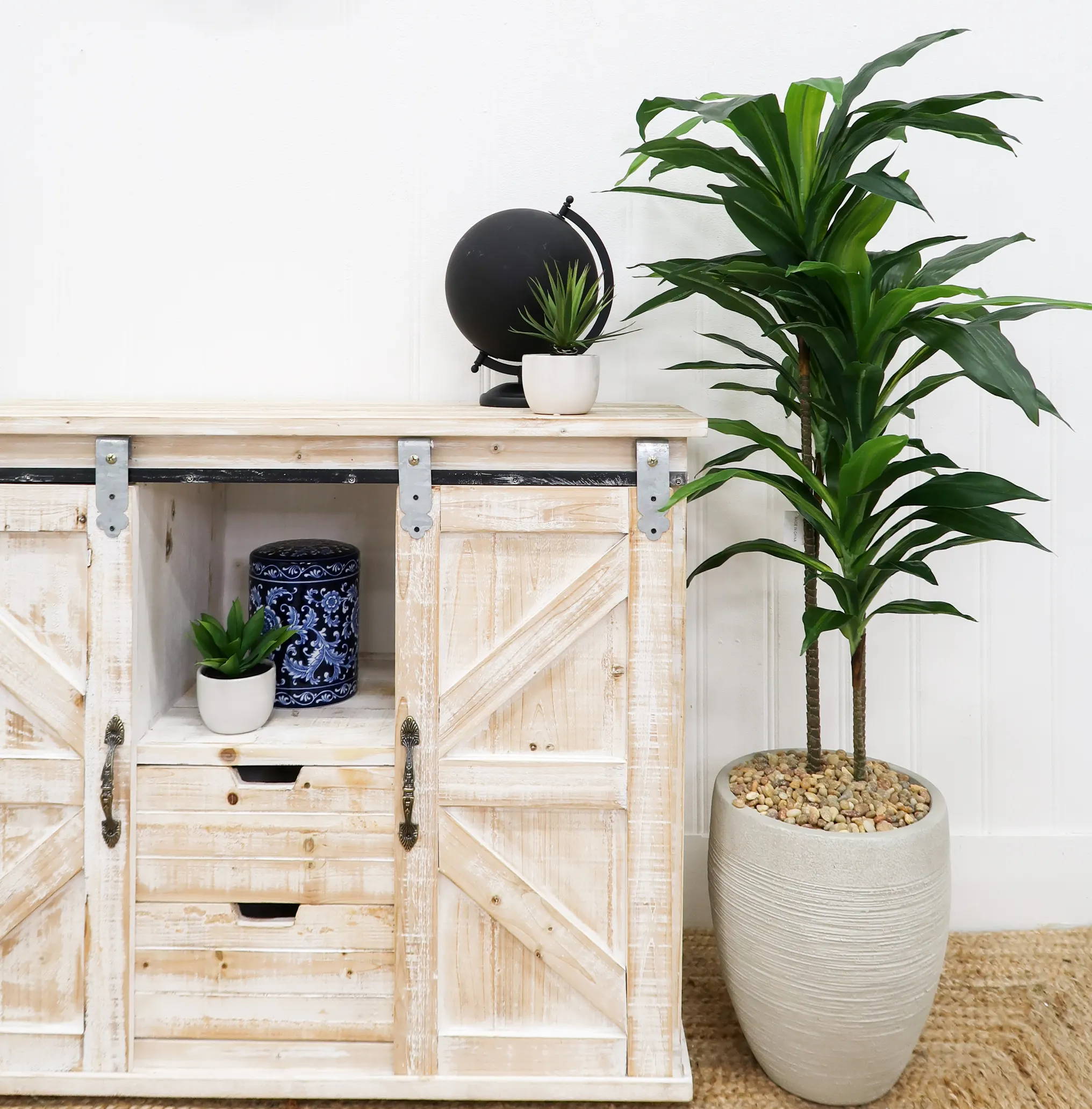 One of the most distinct and beautiful trees, known for its large, green leaves, is challenging to grow. For the busy on-the-go mom that wants the trendy look but lacks time to care for a real one, this artificial Fiddle is a great gift. Safe to place outdoors, house in any area of your home, and watch this tree stay fresh for years to come. You can't go wrong with this choice.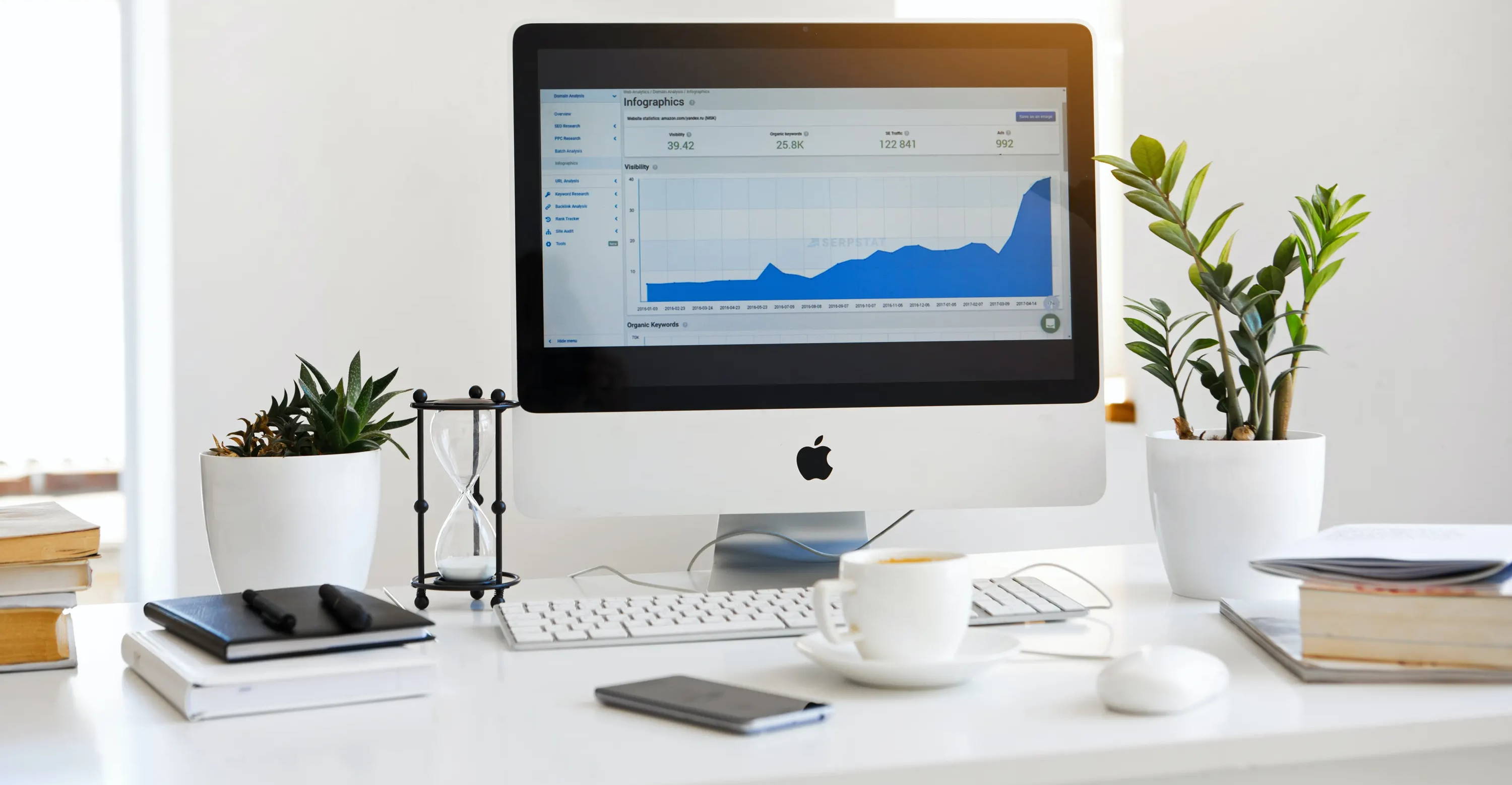 Gifts for Boss Mom: Office Desk Plants

#Momtrepreneur this is for you. Working has changed forever. With work-at-home accommodations becoming more and more popular, your favorite mom might be a bit stressed juggling all the household duties. Why not transform her workspace into a green oasis that can help increase focus and creativity? Studies have shown that artificial plants provide the same benefits as real plants. Because not everyone has a green thumb, moms everywhere can get a break and still enjoy the benefits of greenery without the upkeep. These are our picks for the best artificial plants for office desks.
Turn up the heat on her workstation with this Southwest collection (set of 3). Let's admit it! Some people even kill succulents—no shame in this. Life happens, work happens, and the lines between work and relaxation have been blurred. This set of 3 looks so lifelike that you can show it off to all your coworkers and make them think you have a green thumb. This chic set blends with virtually any décor style and adds a little southwestern flair without any maintenance.
If you want to adorn her workplace with something a little bit bigger, this succulent plant is sure to complement any space. Modern, mysterious, yet sophisticated, enhance her workstation effortlessly. Stunning thick, lifelike leaves extend upwards in an elegant drape-like manner, making an excellent focal point.
Does she ever catch herself daydreaming about the tropics during work? We sure do! If she does, we're thinking, yes, then give her a little taste of the Caribbean with this faux artificial desktop plant set. Gift fun times three with this trio, including an Areca, banana palm, and a regal fountain palm, sure to transport her to a sunny beach. Best of all? It never needs any maintenance. Inspired by nature, this lifelike mini set of 3 makes a great gift.
Mother's Day Gifts for First Time Moms

Congratulations to all the new mothers; this is such a delicate time for all women. Transitioning into caring for a newborn can be challenging, and new mothers need all the help they can get. We understand the stresses of decorating a nursery because there's so many harmful plants and trees that might affect the baby. Luckily with faux plants and trees, you can remove the guesswork with an artistic rendition of nature that looks incredibly lifelike. These low-maintenance artificial plants will brighten any space without any additional need for care as a bonus. It is a win-win for new moms who need all the help available and lacks time to care for a tree. She can be the best plant mom.
For the mom that wants to take some insta-worthy images, gift them a trendy Fiddle leaf artificial tree that is difficult to grow. But with this faux tree, inspired by nature, this super mom can have one less worry, allowing her to spend more time with her baby. And to give her more control, she can even choose her planter, one that matches the existing décor. No matter the style of the nursery, there is a planter that can complement that space.
There's something so refreshing and nice about fresh, crisp white orchids. The timeless and classic design exudes an allure that softens yet, brightens any space with its soft blooms. Delicate petals adorn the green stems that arch from the moss in a clear vase displaying texture and color. Transform the nursery into a relaxing oasis that promotes tranquility and serenity.
Best Mother's Day Gifts for Nurses

The past year has shown us the critical role nurses play in society. Their sacrifices help save lives, while they forwent so much to help us in return. For that, we appreciate you. With the busy lifestyle of a nurse, caring for plants is a struggle due to the non-stop long working schedule. After a long swift at work, nurses need a relaxing oasis that helps them recharge and feel fresh after a long day. And with artificial greenery, nurses can return home to a paradise of green minus the maintenance. We think nurses will love the artificial golden cane palm tree; many customers love it.
Escape to an outdoor oasis with this artificial living wall that exudes luxury and privacy. If this busy mom is looking for a bit more privacy, dress a bland wall or create a green barrier by creating an accent wall of green. If this mom loves the tropics and wishes to treat herself to a jungle after work, this is the perfect accent. Assembled from premier materials, safely place outdoors as this living wall is UV resistant.
Your favorite mom deserves a vacation. I think we can all agree on this. Why not let her escape to Florida every day? The traveler's palm is a customer favorite, and for a good reason. The long, variegated palm fronds display naturally occurring details inspired by nature; this incredibly lifelike faux palm tree creates a focal point and looks elegant wherever displayed. Let her recreate the restaurant and hotel look.
Brighten her space every day; it's always sunny with palm trees. Inspired by nature, the elegant golden cane palm tree has two separate trunks that burst with palm fronds so realistic they move with the wind. Place in any corner of your home in need of some green, especially in tight areas that need some more color. Make it summer all year long and let her relax after a long day.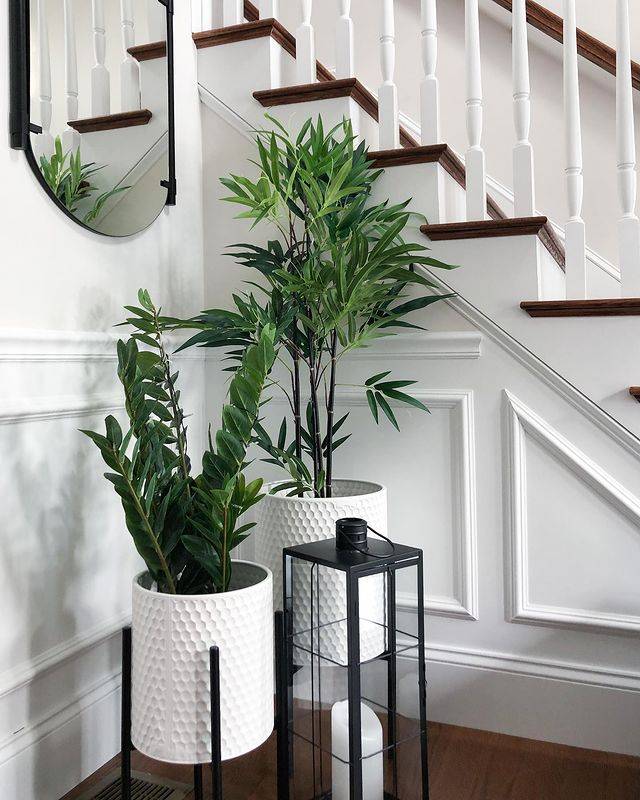 Best Mother's Day Gifts Under $100

Want to make a long-lasting impression still but have a tight budget? Need not worry! You can still gift mom an affordable gift that is both cost-effective and will put a smile on her face. Explore our selection of affordable, high-quality greenery that makes for a great 2021 gift for Mother's Day.
Best Silk Plants Under $100

Artificial plants are a great idea for Mother's Day. Their ease of maintenance makes them a favorite among moms across all age groups and with an affinity for different home décor styles. The best part is that mom can have a natural plant no matter where she lives. With our free shipping and returns policy, you can't go wrong with any of these options; they make for some of the best gifts for mom at a budget-friendly price.
Our real touch plants are among the most lifelike and even feel real to the touch. This Dracaena is one of the most popular trees and comes at a great price.
You can't go wrong with an outdoor safe cedar bush. These cute little bushes look great in multiples; you can even house in your planter.
When your mom lacks space in her home or is looking for a slight vertical accent that directs the eye to the top, this is a great choice. The cascading leaves create a focal point.
A little touch of vertical green is the perfect addition in any space in need of color. Inspired by nature, the variegated leaves are incredibly lifelike.
Why should you gift wreaths on Mother's Day? Because they make a welcoming addition to any decor. Let mom greet guests with a high-quality faux wreath, leaving a long-lasting impression. Wreaths are also a great seasonal accent that allows mom to have fun and DIY in her space.
One of our bestselling wreaths, this spring-inspired accent will welcome the new season and capture the beauty of blooming blooms. An abundance of berries, flowers, and blooms creates a focal point.
Eucalyptus is one of the trendiest plants right now; she has probably seen it all over social media. If she's into the trends, you can't go wrong with this artificial wreath.
The "it" plant, according to social media and most design magazines, is known for its faux olives, so realistic you'll think they're real. If she's a fan of our olive tree, she will need this wreath to complete her olive dreams. We know you olive her very much
Best Flowers & Arrangements Under $100

The quintessential Mother's Day gift, the classical floral arrangement is always a favorite. One of the best gifts for mom, it's always a safe choice; you can't go wrong with it. But why not gift her an everlasting artificial floral arrangement that she can savor years to come? Instead of getting real flowers that wither after a few weeks, this maintenance-free alternative will brighten her space for a longer time.
A classic look that looks great in any space, mixed flowers always add color and texture to spaces. A marriage of roses, hydrangeas, and other fun flowers in bloom add color and texture to any room. Inspired by nature, these silk flowers will make her day blossom.
Is she into the Pinterest-fueled preserved look? Does she follow trends? If yes, this night-willow arrangement is the perfect gift; it even comes with some faux water.
Best Fake Trees Under $100

Want to impress mom but on a budget? Looking to gift her something "out of the box?" Does she want to update her décor? Some durable fake trees in planters or baskets are sure to update her décor and take it to the next level.
Help mom brighten a dark corner with the elegant kentia palm that bursts with realistic palm fronds that move with the wind. If she has a corner that needs a little something bright, this faux tree does the trick.
Make her daydream of a tropical oasis with this colorful croton, native to the hot weather. Brown, twisting stalks are accented by the glossy leaves.
Gift her the gift of zen by introducing this exotic type of bamboo known to be rare in the wild. If she's been into yoga and wellness, surprise her with a thoughtful Asian plant.