Choosing the Perfect Planter for Your Artificial Olive Tree
If you want to enhance the appearance of your home or office, one of the most popular choices is the artificial olive tree, symbolic of peace and abundance.
If you want to buy a top-quality silk olive tree and want to feel confident its appearance and texture authentically resemble their natural counterparts, we recommend you consider purchasing one of the fake olive trees found at Artificial Olive Tree.
The best way to complement the appearance of your faux olive tree is to choose a planter that matches its style. To select the right planter for your artificial olive tree, you should consider the following factors:
1. Size and Shape of Planter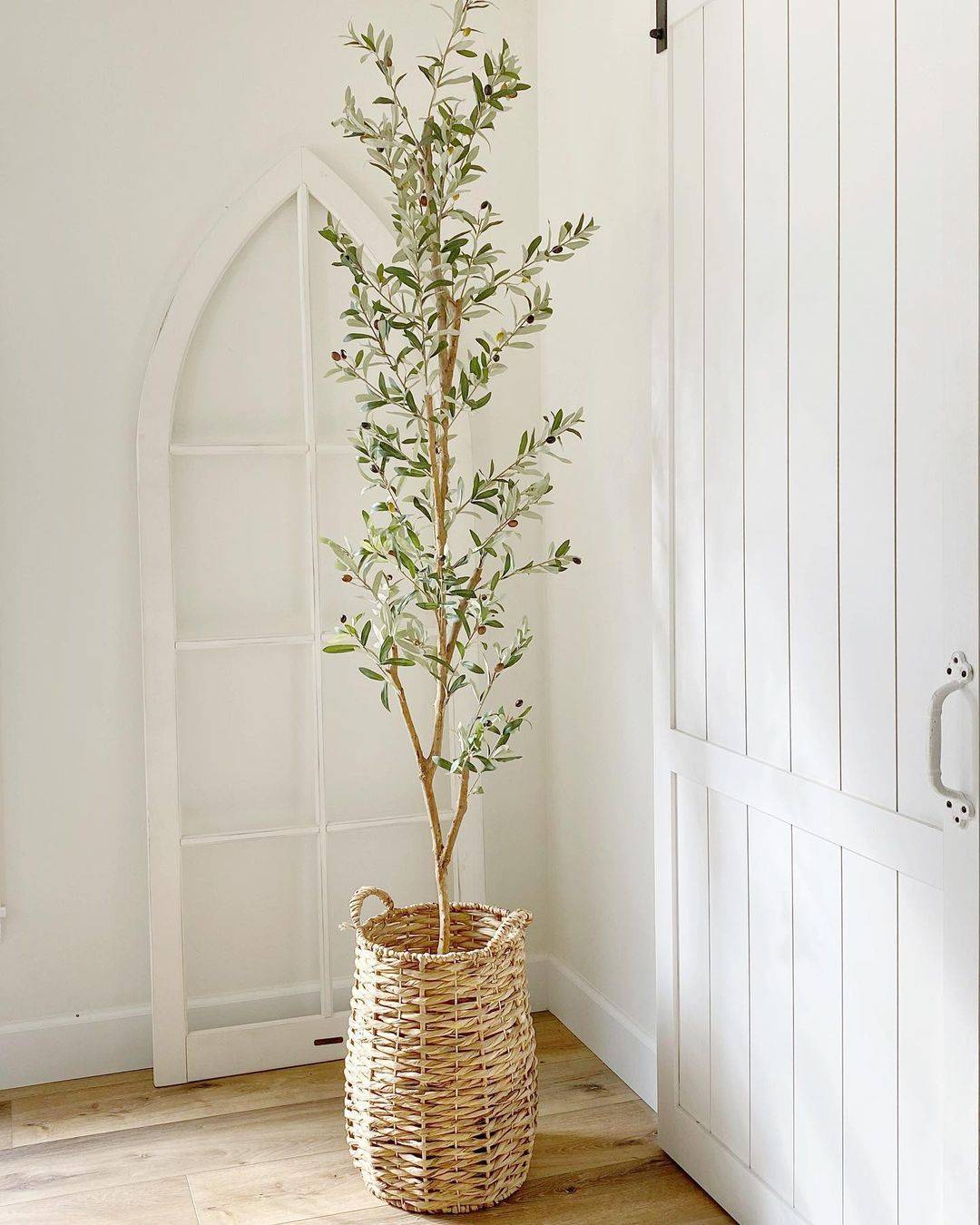 One of the prominent features of olive trees is their long slender trunks. Part of the appeal of the trees is the slim but strong columns. Choose a planter wide and tall enough to seem like it envelops the tree's faux roots. Some of the trees seen at the above link are topiaries. These trees are bent to approximate authentic olive tree topiaries. Because of this, the bases of their planters can remain the same height but should be wider to correspond to the shape of the trees.
The leaves of an olive tree are silvery green, and their trunks are shades of brown. A black or white pot or planter would be a good choice to display most artificial olive trees. You might even choose a white planter with a green leaf pattern. The silk trees at the above link feature authentic faux olive fruits in different colors.
If you plan to display your fake olive trees in a room with a specific color scheme, you should consider choosing a planter that will more accurately complement your decor. For example, placing a black planter in a pastel-colored room would not be ideal. Choosing a white planter would be a better option.
If you're planning on displaying your artificial trees outdoors, look at the label of the planter you are considering to be sure the Planter is UV-resistant. That way, you will be sure the silk olive tree and the planter can withstand any weather conditions.
---
At Nearly Natural, we design and make planters of all types and sizes for our faux trees and plants. You can see our full range of planters here.
Here are some planters which are good choices for artificial olive trees:
This 13-inch black planter is a perfect size and shapes for your artificial olive tree. Place some soil inside the planter and anchor your faux olive tree in the center of this planter. It perfectly complements the slender trunk and doesn't overshadow the elegance and beauty of the branches. A black planter would be a perfect accent to a room with a darker color scheme, such as a room with wooden accents and brown or beige wall colors.
---
This cylindrical gem-shaped planter has a clay foundation with a rustic white finish. The overall effect allows it to blend well with either lighter-colored walls or as a planter for an outdoor plant. The planter is eight inches tall. It is a very appropriate accent for the flourishing leaves of a faux olive tree, and its width is perfect for most standard sizes of artificial plant.
---
The classic appearance and leafy pattern of this planter makes an impact against the stark white of the planter. This is an excellent choice for a fake olive tree, as its subtle pattern does not upstage the natural display of the fake olive branches. This planter is twelve inches tall.
---
Displaying artificial olive trees with their authentic faux olive fruit in beautifully crafted planters is always a good decorating choice. Choose one of the above styles or go to the Nearly Natural link above and choose one of their many excellent planter choices.