A Complete Guide for This Year's Christmas Trends (Updated 2022)
Christmas is such a magical holiday celebrated by so many cultures and countries across the world. One of the beautiful things about celebrating Christmas is decorating your home with a Christmas tree (or trees, depending on how festive you want to be!). Christmas tree decorating goes back many decades and it's said to have been introduced to America in the early 19th century (according to history.com). Good quality artificial christmas trees, such as the ones found at Nearly Natural, have become increasingly popular for their realistic look-and-feel, durability, easiness, and durability allowing you to use them for years to come. From a slim 7.5' ft tall prelit tree to a short 44" flocked manchester spruce tree, Nearly Natural offers a robust selection of trees perfect for any space. With such a long standing tradition, the types of trees and themes to decorate a Christmas tree are endless. I'm excited to share with you a few tips and themes to help you get in the holiday spirit and decorate your tree this year!
Incorporating Recycled Materials into Your Christmas Tree Decorations

There are so many ways to incorporate recycling in your homes and decorating for Christmas is one of them. Wrapping gifts with craft paper is such an easy way to repurpose paper and never goes out of style. You can decorate the paper with a beautiful stamp dipped in various ink colors or themed stickers. I love using pine cones you can grab from outside and use them on your tree and garland. Recycle ribbon from the prior year and use them to add to your tree by draping it or adding bows. If you have little ones you can save the cardboard part of toilet paper rolls and paint them in Christmas colors with other craft materials, get creative.
Decorating for Christmas does not have to be expensive. You can visit tag sales, antique shops, and thrift stores to find unique vintage ornaments at amazing prices. This is a very good way to hunt for old world ornaments that tell a unique story you can tell your family and friends when they visit. If you're into the do-it-yourself spirit, you can also hand paint ornaments. Purchase solid colored ball ornaments from your local crafts store and pick a design you love. If painting is not your expertise that's ok, there are some designs that are super easy to create. For example, you can paint stripes and dots in your Christmas theme colors. Finish it off with a velvet or satin bow on top and you have some beautiful ornaments to fill your tree. Decorating with small artificial christmas trees is also a great way to save since they require less ornaments but are still as charming. Don't forget to check out artificial christmas tree sale at the end of the season, a great way to save for next year's christmas decorations.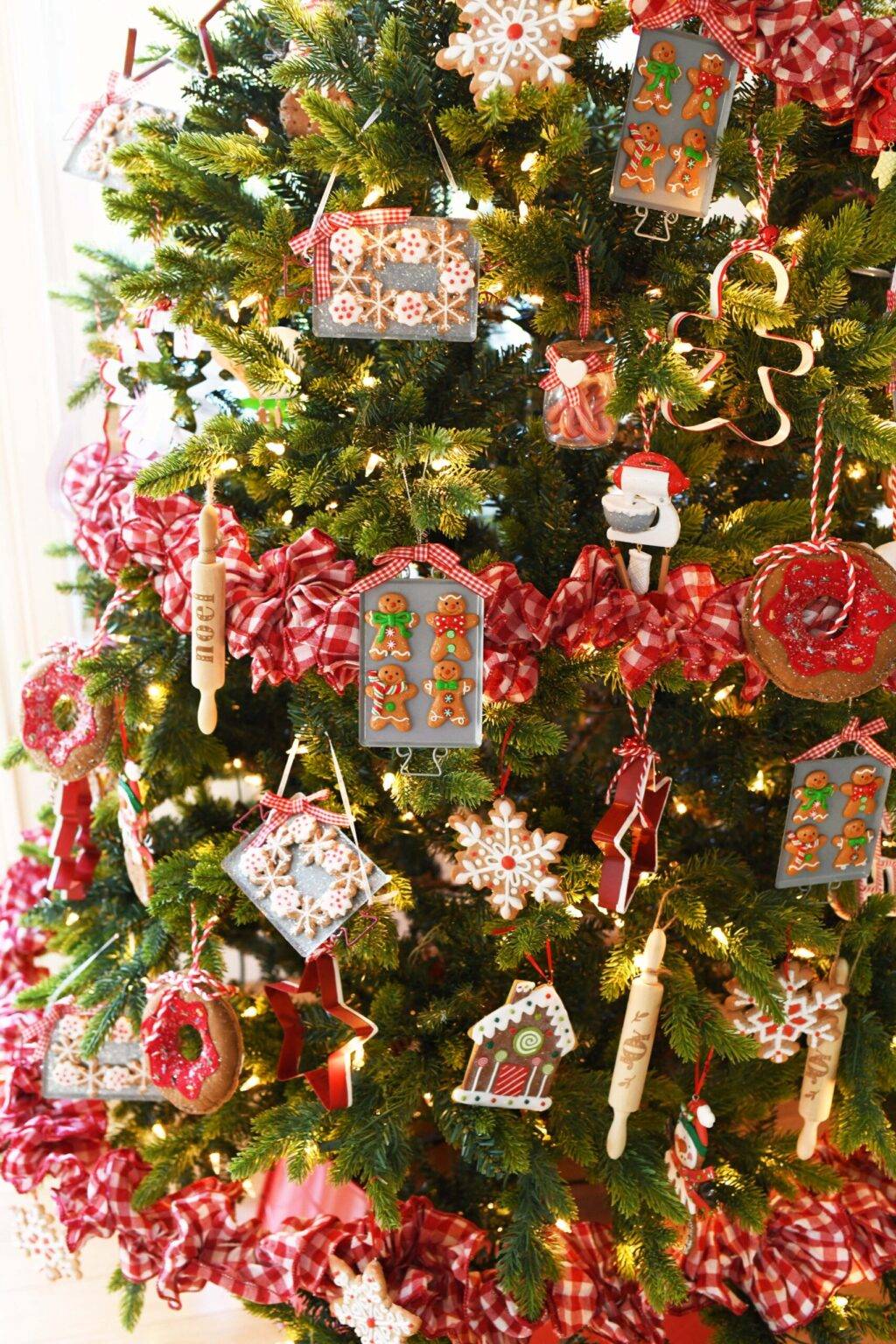 Farmhouse décor is all about embracing nature and natural colors. Think of whites and creams paired with natural fabrics like burlap. Burch wood ornaments are also a wonderful way to trim your tree. You can easily purchase decorated ones or create your own by buying plain ones from your local crafts store. This realistic fraser fir artificial tree on a burlap stand is a great compliment for this décor style.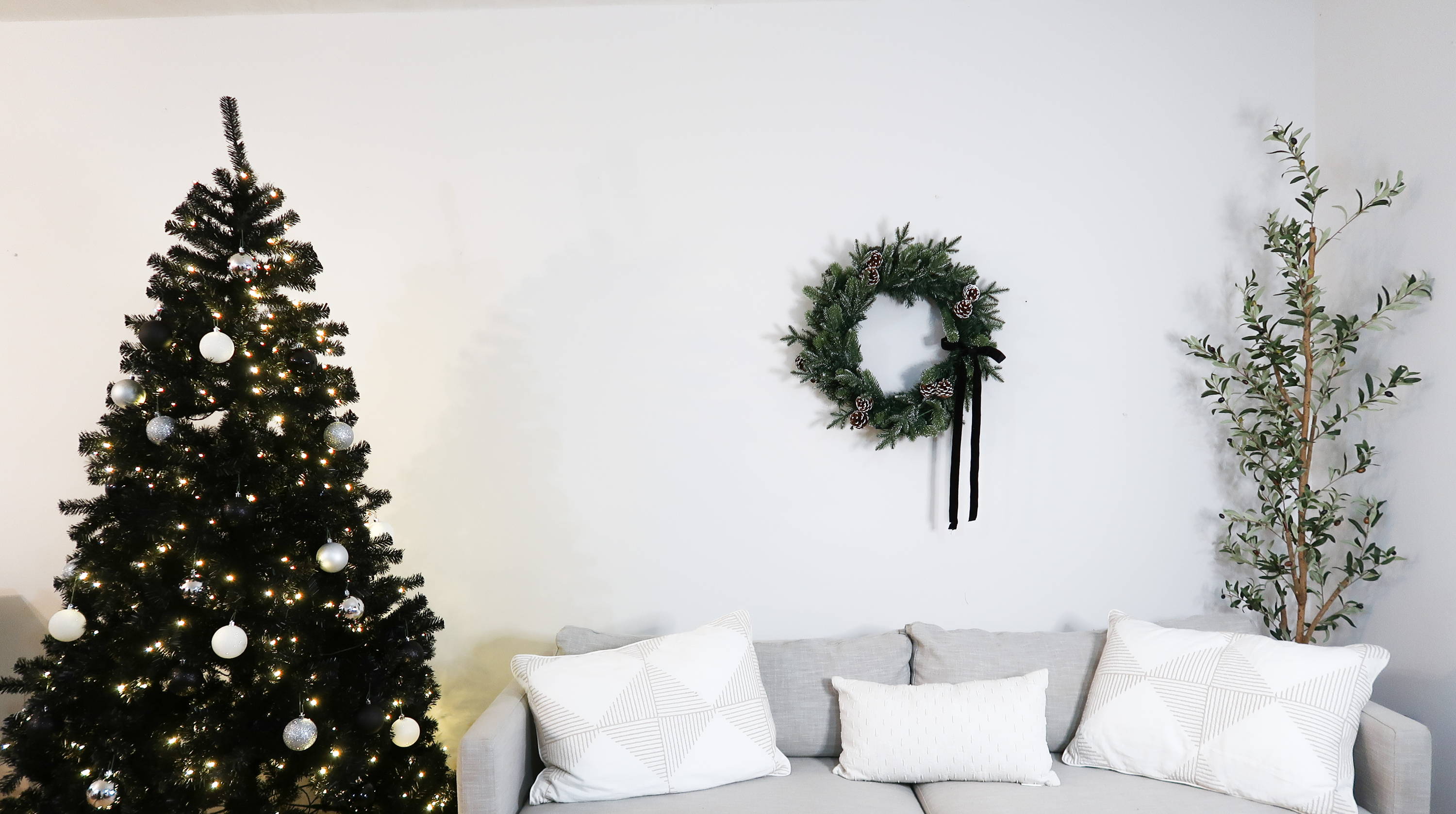 Less is More - Minimalism

They say less is more...and with a minimalist decorating technique for your tree, it certainly can be. Traditionally, Christmas trees are expected to be sparkling larger than life with branches full of red, green and gold. However, there is something modern and elegant about taking a minimalist approach to decorating your tree.
An easy way to achieve a minimalist tree is to pick one color and decorate the entire tree in varying shades of that color. You could even choose two colors, although try to choose colors that are somewhat similar to each other. Neutral tones tend to work the best to achieve this look.
Try using slight variations of the same ornament all over the tree. This will really give your artificial tree a minimalist feel! This Green Mountain Pine tree with clear LED lights is the perfect blank canvas to create your minimalist Christmas tree.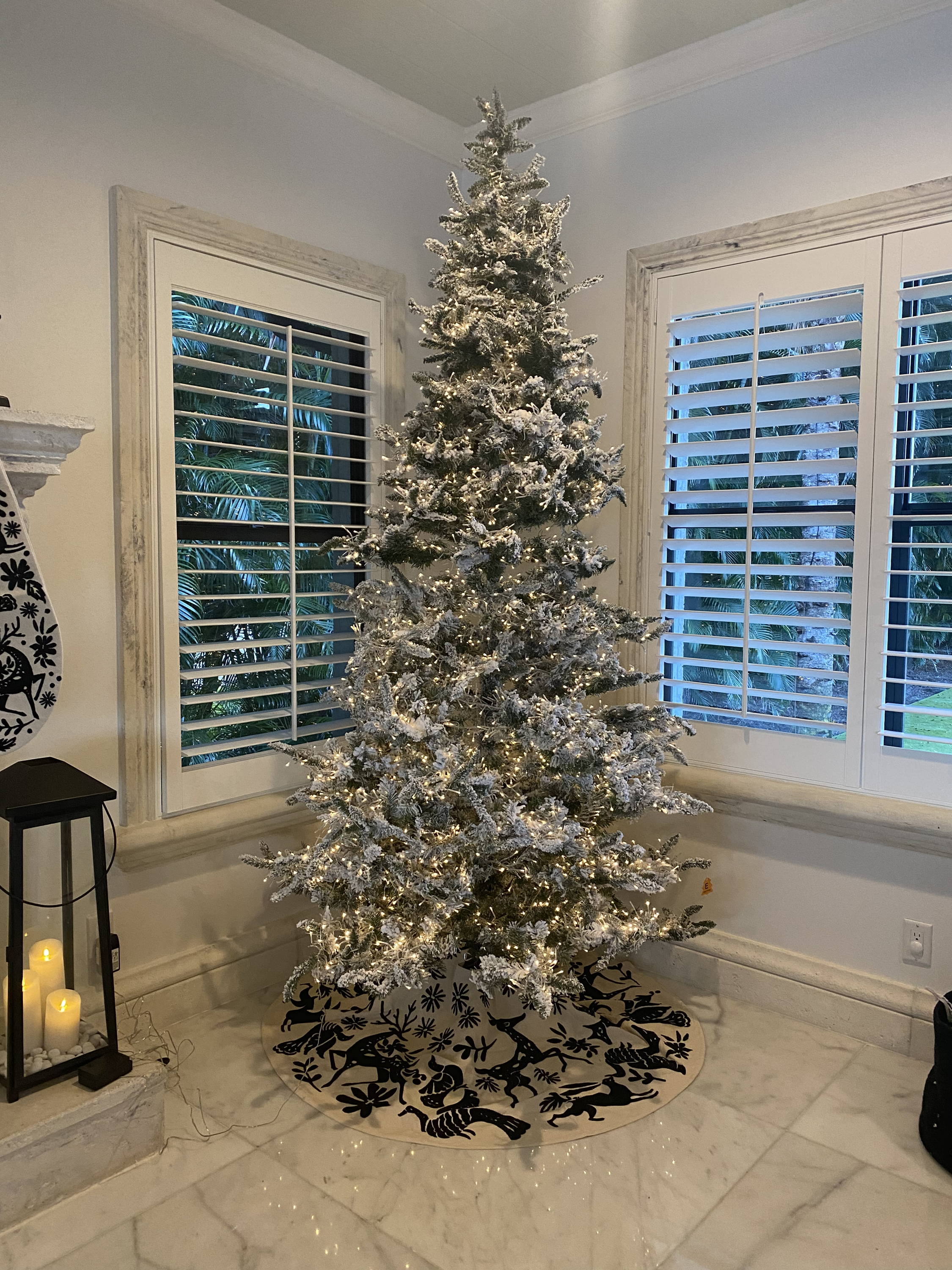 Flocked Artificial Christmas Trees

Flocking, or applying a white powdery mixture to the branches of your artificial Christmas tree, is a great way to add a bit more visual interest and realism to your Christmas decor. Although the use of flocked trees had previously been on a decline, 2021 has seen a huge comeback in these "snow" covered artificial trees!
When it comes to decorating artificial flocked christmas trees, there are two routes you can choose. The first, and one can argue much easier route, entails decorating the tree with pops of color like green, red and blue. You can add brightly colored ornaments, bows, candy canes and maybe even red or green garland. These bright colors will stand out nicely against the pure white of the tree.
The second route, which is a bit more difficult to pull off, would be to decorate the tree in crystal colored ornaments that reflect white and twinkle in the light. You could also use a mix of gold and silver ornaments when decorating your flocked tree. If you choose this method of decorating, make sure that the ornaments and garland you choose complements each other instead of competing against each other.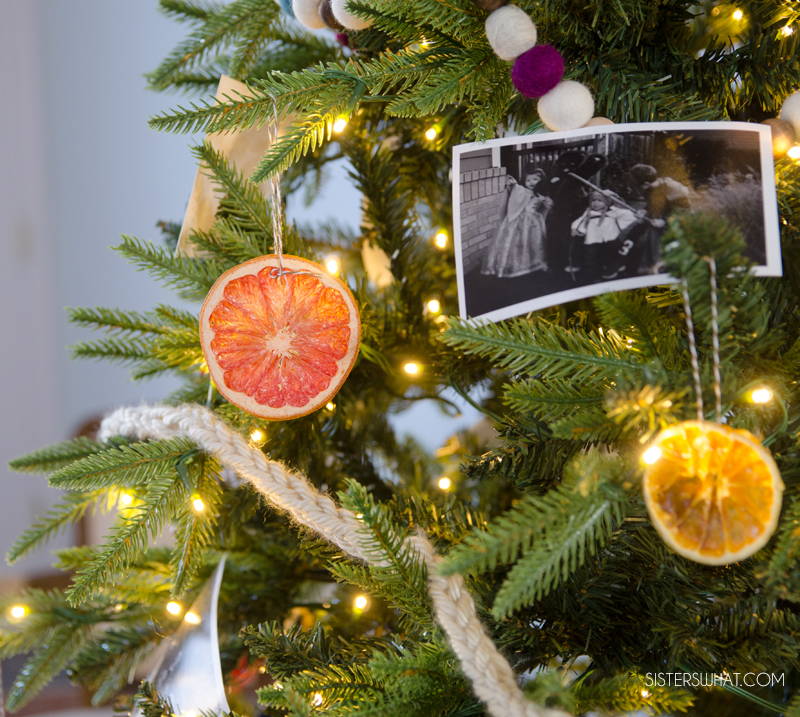 Similar to Farmhouse décor, Rustic décor is the practice of embracing traditional and natural elements to decorate your tree or family living space. Decorate your tree DIY-style by cutting squares of buffalo check and plaid flannel to make into tree ornaments. Simply use the fabric to cover ornament balls and tie the top with a bow. Not only do these make adorable rustic ornaments, but you can use them in twig bowls for centerpieces.
You may also consider trading in your old tree stand for a tin tree collar or a willow tree basket. These have become a huge hit in 2021 and give the illusion that your tree is an enormous potted plant! To complete the rustic look, add some red ribbon and glitter to pine cones and arrange them throughout the branches of your tree.
Chanel is the creator of Coco on Fifth, a lifestyle blog, and interior decorator. Her lifestyle brand was created with the purpose of helping women live elegantly across fashion, décor, and culture. Mixing the old with the new and the high with the low priced finds are her specialty. She's a strong believer that you can attain elegance without spending a lot of money on every single item you own (investment pieces are key). She also believes mixing styles keeps us timeless while bringing out the uniqueness of one another. Follow along on instagram, @coco.on.fifth.