Christmas Trends 2020 – Small Spaces
It's been quite a year. We can all agree; luckily, it's almost Christmas time. You might think that you can't turn your home into a Christmas wonderland because you have a small space, but it is possible with the right planning and Christmas decorations. With a small Christmas tree that is identical to larger ones, you're on your way to cultivating that designer look effortlessly. Given the many holiday décor trends 2020, navigating all the trendy new styles might be overwhelming, but we're here to help guide you in creating your dream DIY masterpiece. Get creative and inspired this Christmas. Here are our top 2020 Christmas trends to help you beat that holiday rush.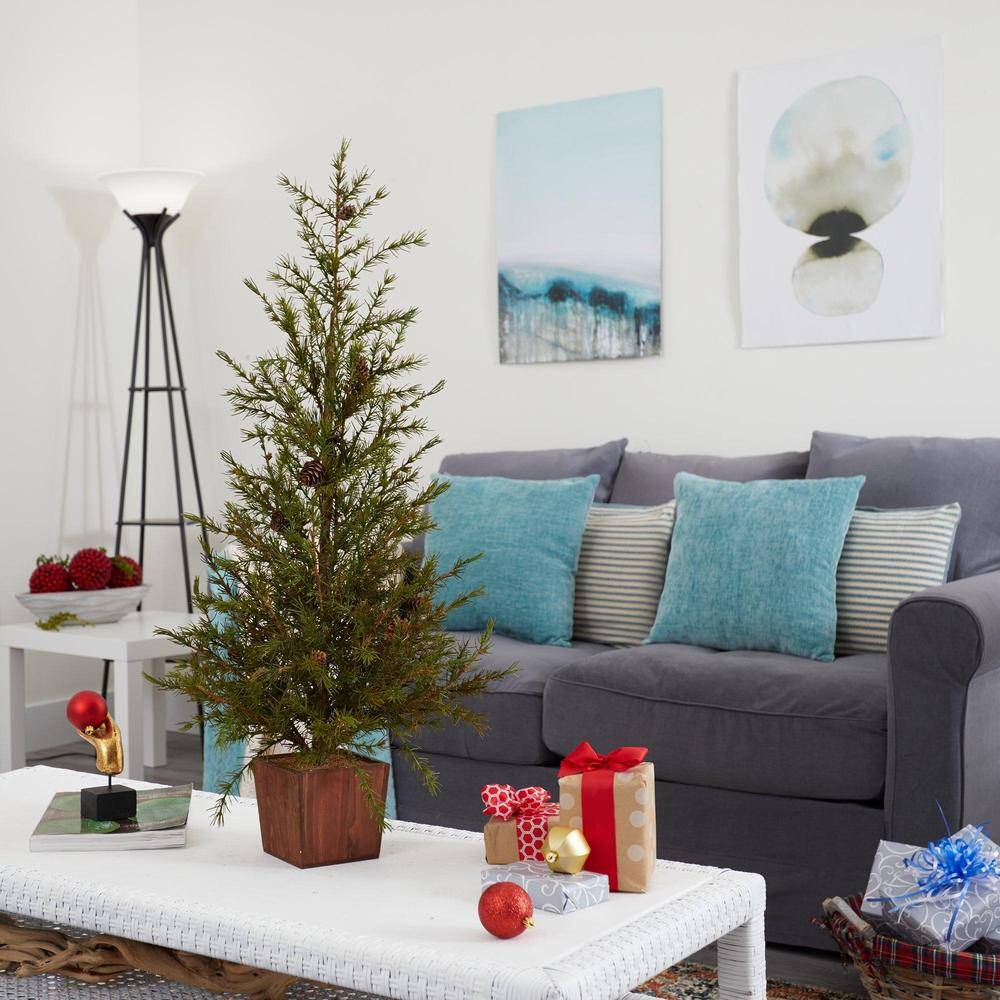 Spread holiday cheer to your tabletops with our new desktop Christmas tree collection that is the cutest selection to date. Seriously, you can house them anywhere, decorate with mini ornaments, and best of all, most come pre-lit with LED lights – saving you time and money. If you have low ceilings, opt for a 4' or 5' mini Xmas tree that doesn't take up too much space. These mini Christmas trees still deliver the Christmas look without occupying too much space and even spread that holiday cheer.
Think of mini Christmas trees as the cousin to the large trees, delivering the same results.
What is a half Christmas tree? You might be thinking it's not a fully grown tree, but it's the perfect alternative for smaller spaces. Also known as a flat back, this tree is full on one side and flat on the other side, just as the name implies – saving you precious time, money and space. With only one side of the tree to decorate, you'll need less Christmas ornaments and accents. The best part is that these trees deliver the full look, and no one will ever know this is a half tree. Just place against the wall, and no one will know your secret.
This is the current Christmas decorating trend that is taking apartment and small space lovers by storm. Recreate the full look and save some space.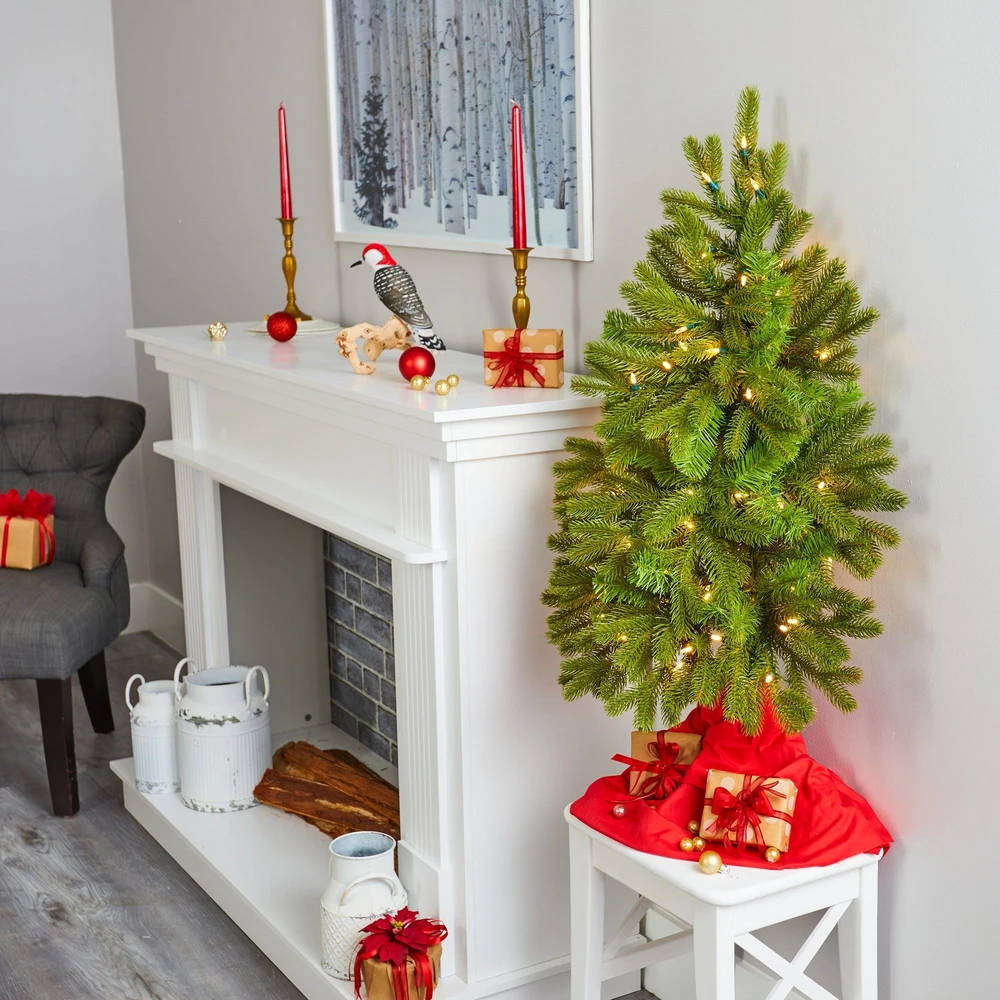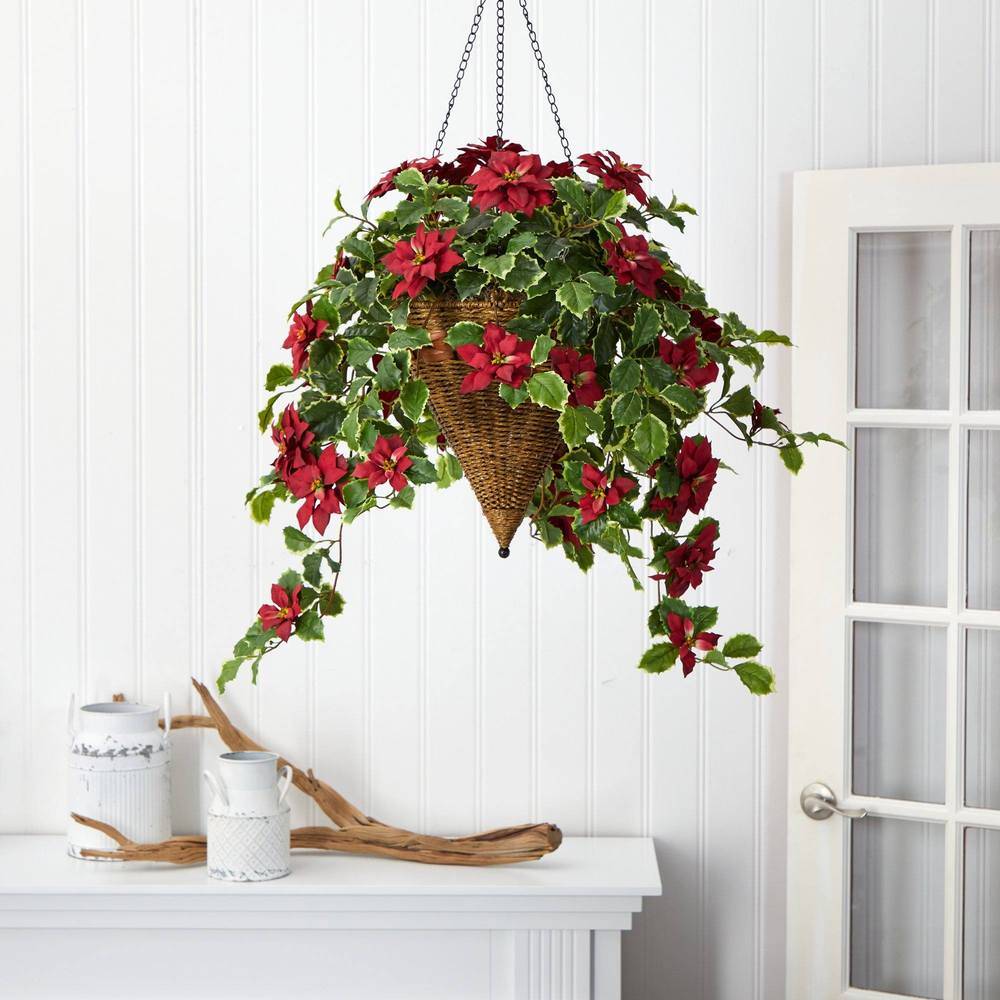 Once you have the centerpiece of the season ready – the mini Christmas tree, you can start decorating other home areas. Especially in smaller spaces, getting creative with DIY is even more critical, as you can use every area of the home as a canvas. This includes the walls, windows, and ceilings. For decorating the doors, use some wreaths; many people are even ordering double wreaths. Mix and match different styles of wreaths with a garland that blends with those accents. For a cohesive look, you can even coordinate all your doors to have a different wreath that displays your personality. Use some hanging plants for those ceilings! We offer Poinsettia hanging plants that can be hung vertically for a Christmas inspired focal point. Even if you rent an apartment, you can hang them without damaging the ceiling. To DIY, add some loose flower stems sporadically around the house to spread holiday cheer in unexpected places. If you have kids, encourage them to help with the DIY decorations, it's a great way to keep them entertained.
We hope these simple Christmas trends help you beat the holiday rush while you navigate Christmas this season. These are just some ideas for DIY Christmas decorations, but there are so many more. Don't let your small space limit you! Use this as an advantage, as it allows you to be more creative than you would have usually been. Look at every area in the space as a blank canvas that needs some holiday love.