When thinking of coastal bathroom ideas, there are so many unique looks to draw on. Think about the ocean and sky colors when they meet on the horizon and gain inspiration from the driftwood and sea glass found on the beach. The giant shells are also a source of ideas in their many shapes and colors, and the look can be perfected with the use of artificial trees and artificial plants that you purchase online. Then there are fabrics and textures of toweling and bath rugs for the coastal-inspired bathrooms, as the overall effect is essential whether undertaking a full or partial makeover; there is so much to do.
1. The Clean White Bathroom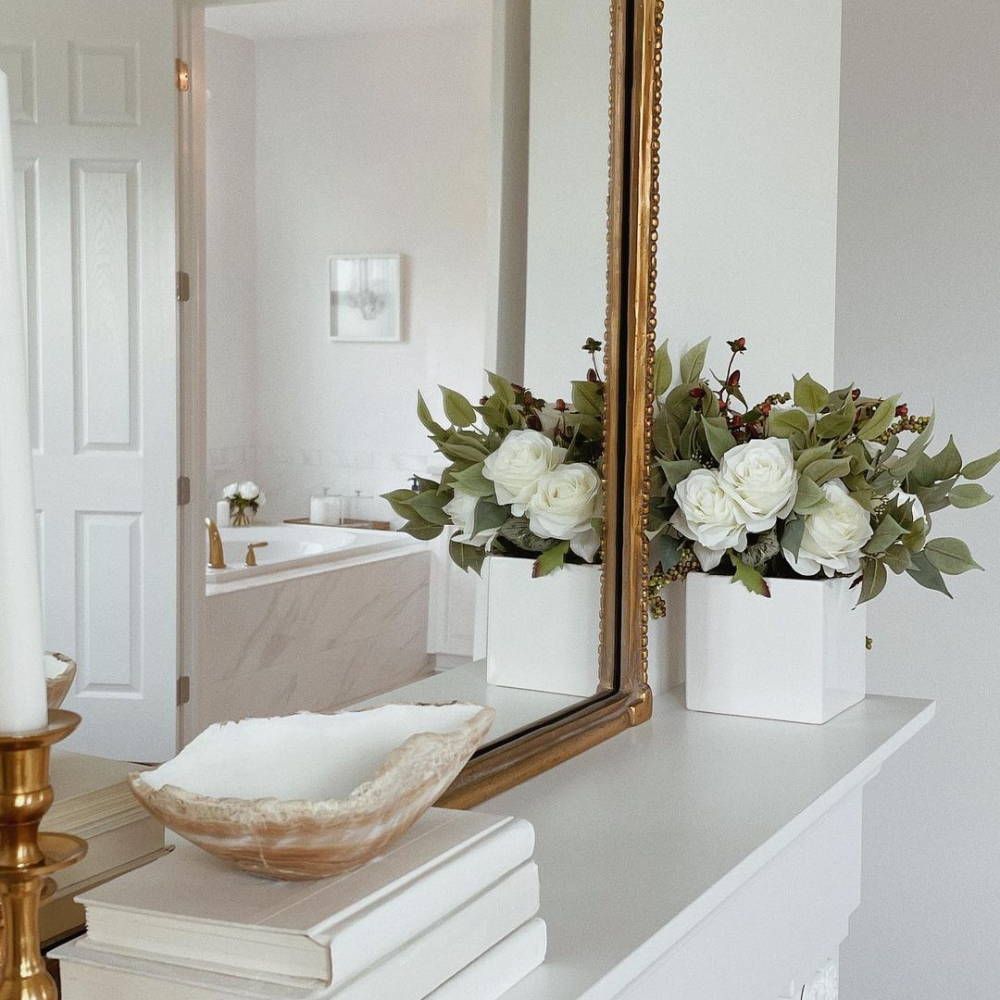 This is such a stylish room, looking white bright and light; above the white vanity hangs a square guilt-edged mirror above a shell-inspired soap dish. Beside it is a white square vase containing faux white roses with glossy green leaves that look very real.
A white candle in a brass holder is next to it, and when looking in the mirror, we see the reflection of a white bath and a glossy white paneled door. This summer, white is everywhere, and most people find it an inspiring backdrop for coastal bathroom ideas.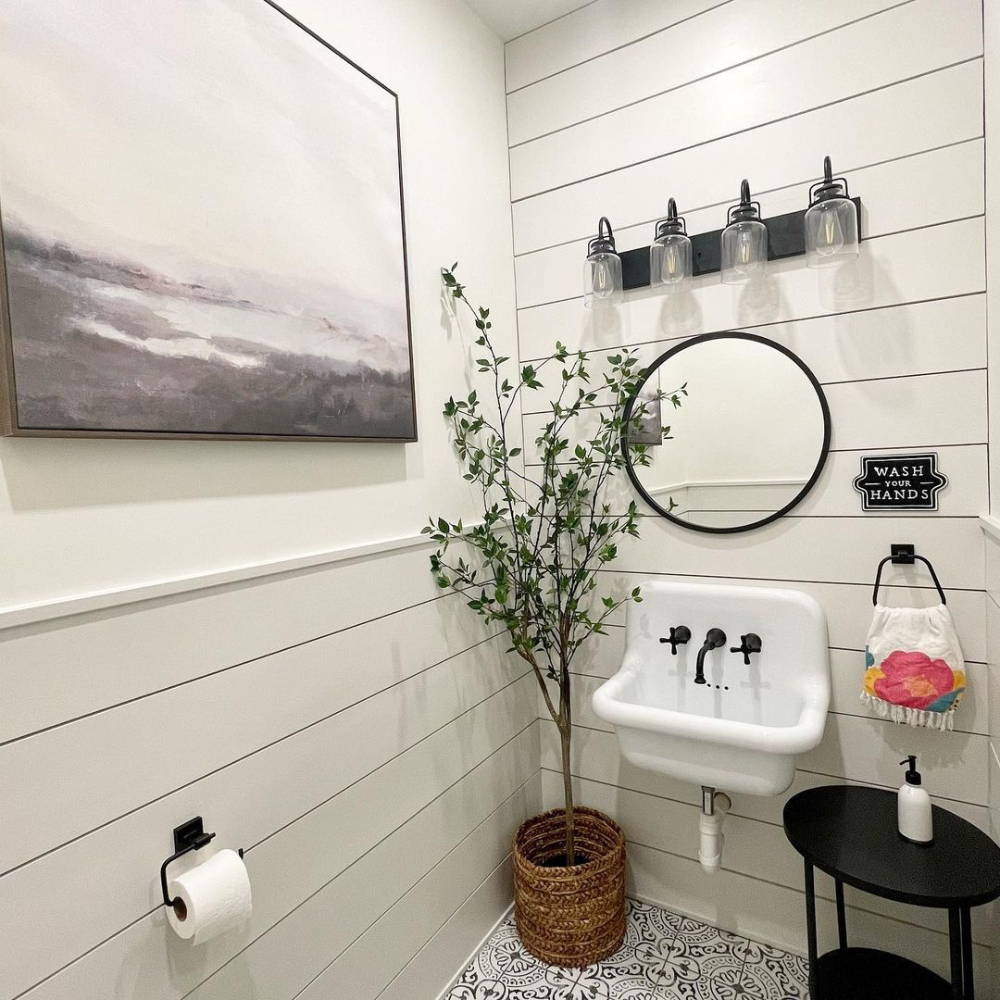 The retro look resembles a 1950s Railway Station washroom, with oblong white railway tiles on the walls. Beside the basin is a sign saying 'wash your hands,' and above a round mirror edged in black. Beside the bay is a Nearly Natural olive in a pot, adding a bit of greenery to the scene. All these inspirational ideas can be ordered online.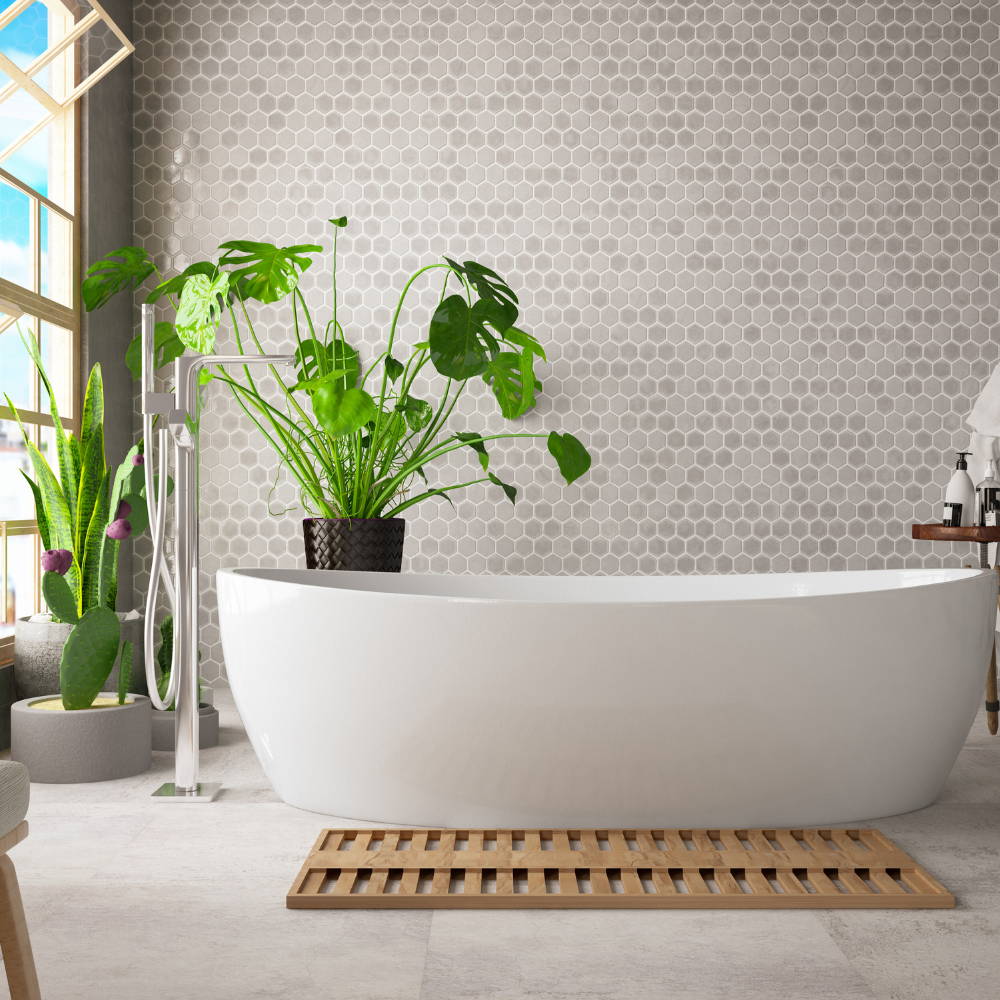 So very modern and luxurious, with small muted multicolored tiles on the wall. Two faux big leaf plants add some greenery and color to the space. A slatted wooden floorboard is on the floor, ready to step onto when bathing is finished.
4. Coastal-Inspired Tiles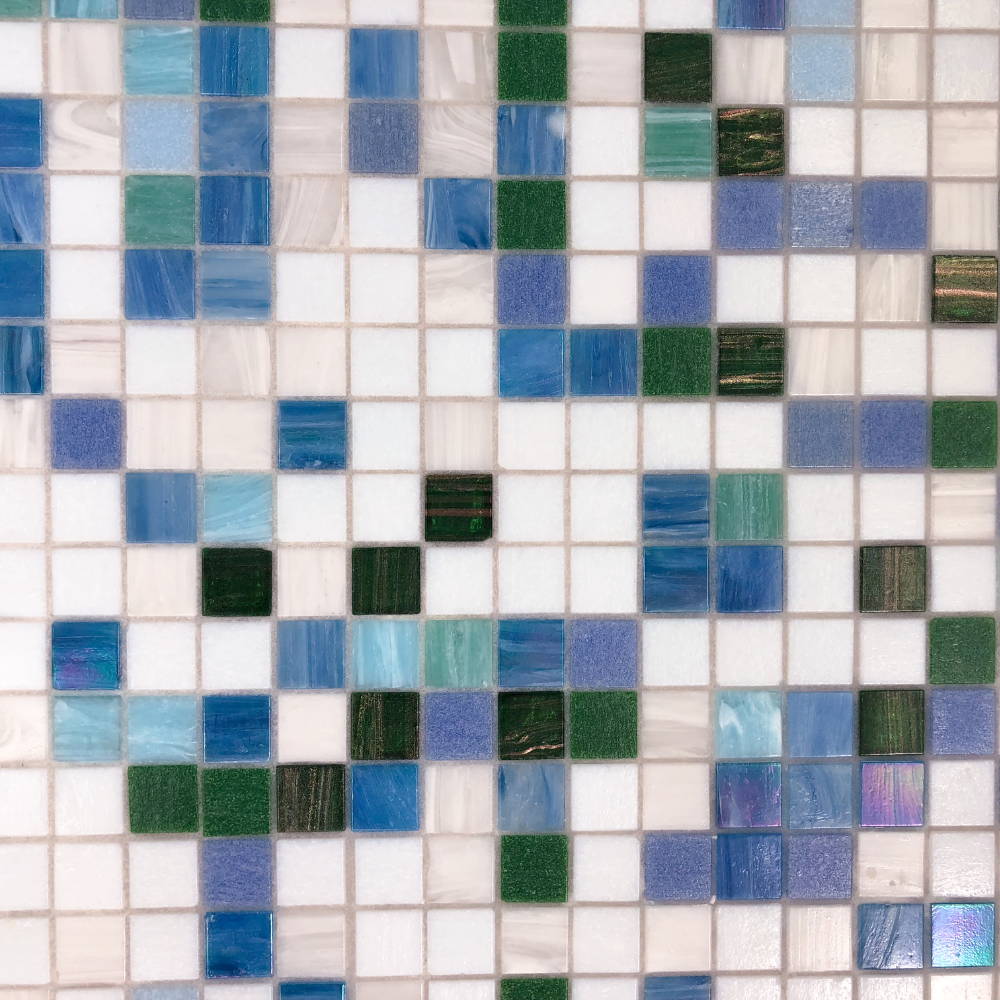 Blue, green, teal, and white check tiles reflect the colors of the ocean and would make an excellent coastal-inspired bathroom choice. The colors in the sea are constantly changing, and so are the colors reflected cleverly in the tiles. The overall effect is restful and can be made more so by adding a large fiddle leaf faux fig in a white pot.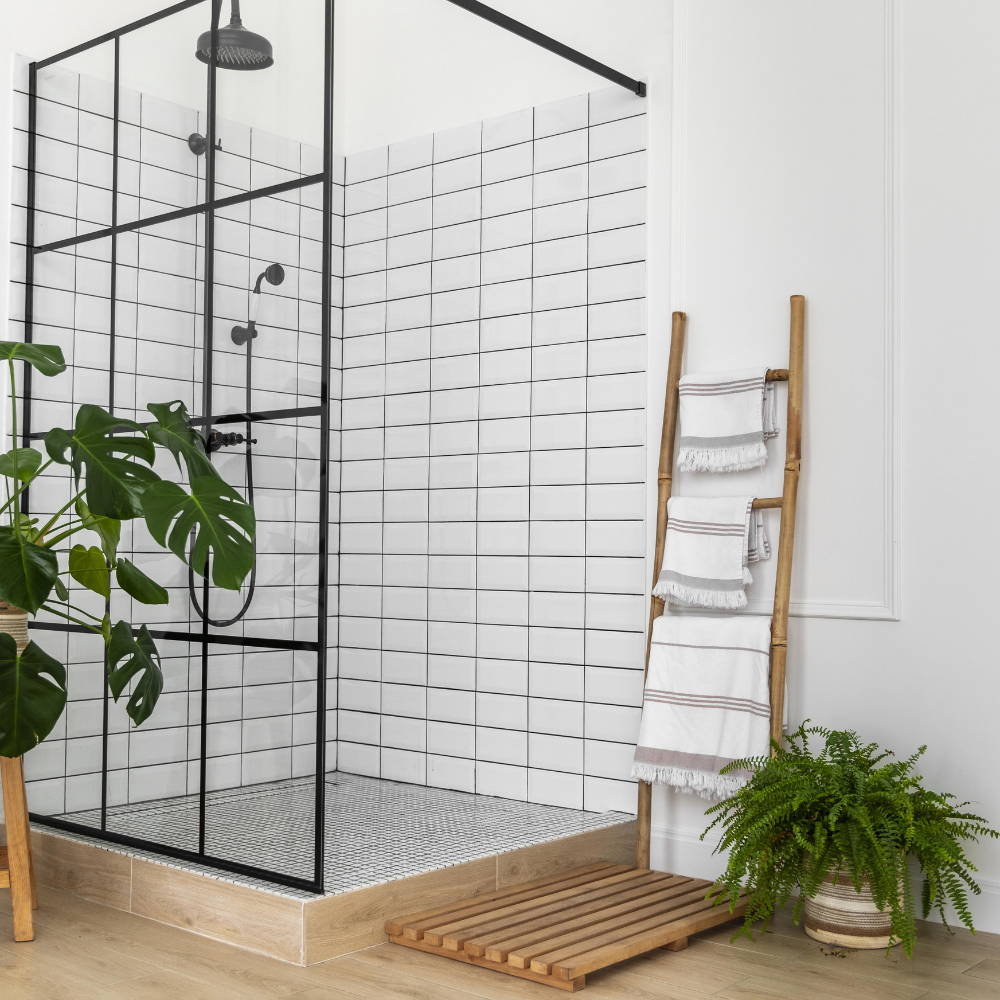 The wall of this bathroom is tiled floor to ceiling with railway tiles in white. The shower is enclosed on one side with a metal square clear shower screen, open to the front with a slatted floor board to step on. A ladder towel rail holds the towels, completing the retro look. A faux fishbone fern and some big leafed tropical plants complete the face of this simple coastal bathroom idea.
6. Peach Colored Bathroom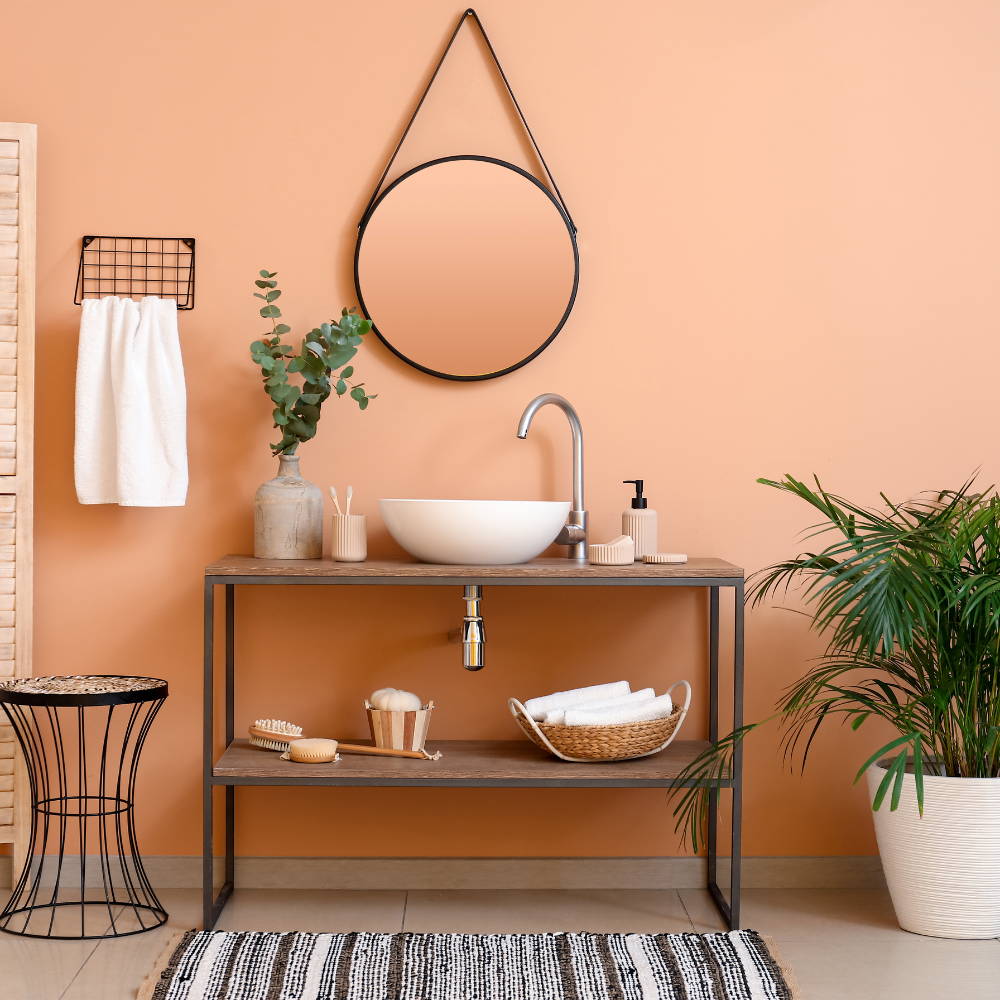 A pretty peach-colored bathroom with a round mirror, and open bench basin, is a simple look for coastal bathroom ideas. A black and white striped bath mat is on the floor, and beside it is a faux palm in a white pot.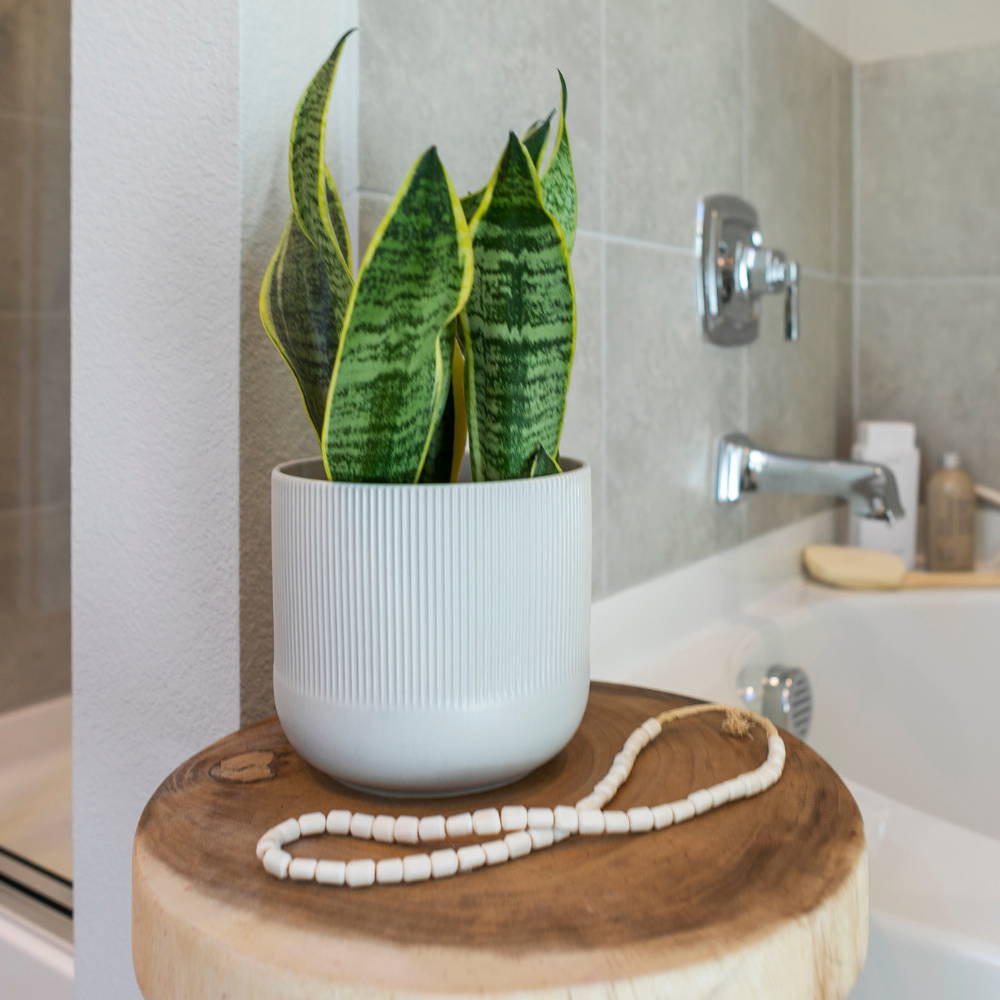 There is room in this bathroom for a big white spot on a wooden table, and the pot contains big leafed succulents spiking upwards that look like prominent Mother-in-law's Tongue Plants. The look is fresh and bright for coastal-inspired bathrooms.
8. The Old White Bathroom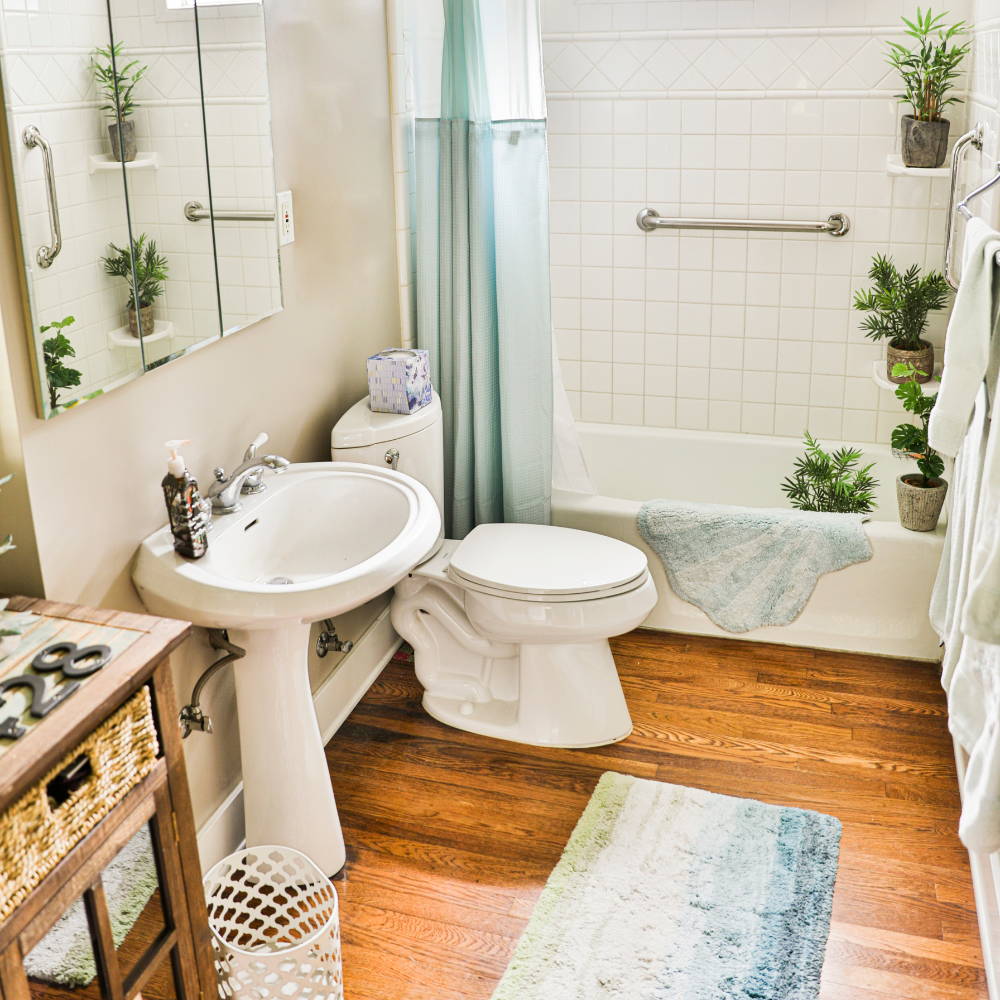 This dated bathroom needs work; it has wooden floors and an old-style bath with a shower curtain. Potted plants of faux greenery lift the room's look, but it needs more work.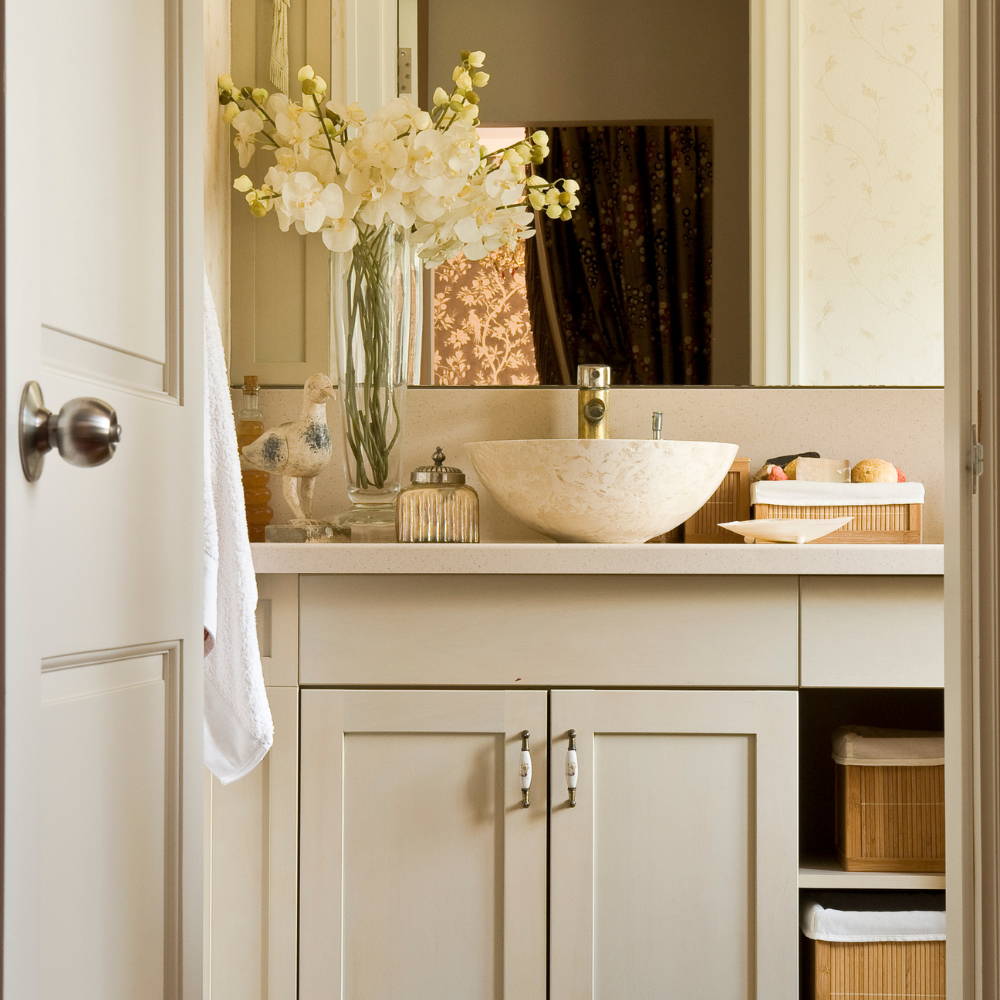 This neat white above bench basin is perfect for the coastal bathroom ideas, and beside it, on the bench, sits a clear white vase of nearly natural white blossom. A modest double cupboard for toiletries and other bathroom essentials is underneath the basin.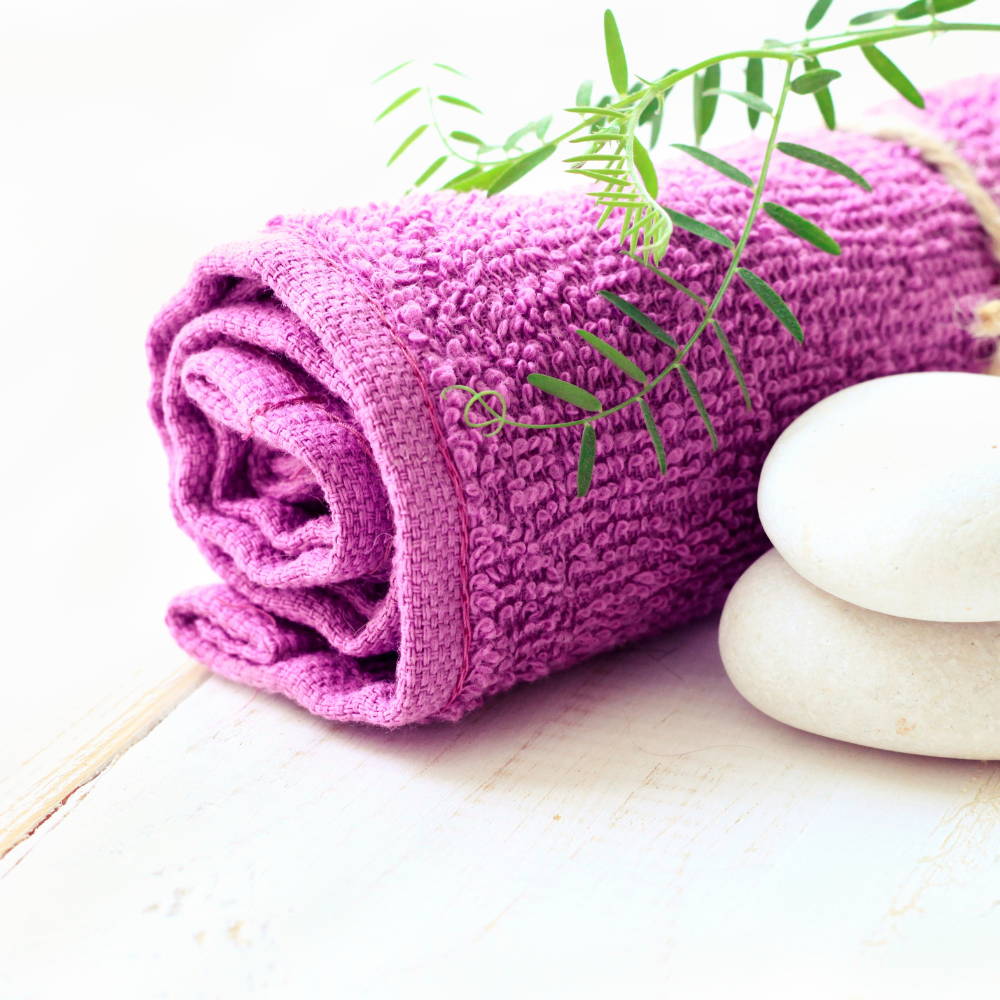 This is the perfect background for the lovey violet-colored hand towel and large white soaps. Over the towel trails a lovely faux green vine that is the ideal plant for this setting. Vines lend themselves to bathroom areas; as it is not accurate, they can be trailed anywhere you like for a natural look.
A skylight above the shower makes it feel bright and warm, and in coastal areas, the light bounces around the white walls reflecting light and giving a coastal feel. Glass White porcelain wall tiles will give the bathroom a special effect. When entertaining a lot, keep a clear separation between the public and private areas of the house, as your bedroom and ensuite need not be used by visitors. Make sure to take a look at our coastal decorations collection page.
If you are lucky enough to have a pool, you will need a Cabana for entertaining during the long summer months. A cabana makes a favorite spot for the family to congregate. When the day is done the pool furniture can be stored in the cabana until needed again, including cushions, daybeds, and umbrellas. If the pool cabana has a bathroom, it can easily be used for guest accommodation when the house is complete, and you can install a perfect coastal-inspired bathroom at quite a low price. Don't forget the faux big leaf tropical plants to add the holiday feel around the pool fence and cabana; there are many lovely examples online. A simple cabana design where a whole wall slides open makes a beautiful space for friends to stay over for a weekend. Keep it simple with a double bed, table, lamp, and petite built-in robe. Keep the colors white, sea green, and blue for the light and sound effects. An armchair and TV mounted on a bracket complete the picture, as well as a bar fridge. This superb independent accommodation keeps guests out of your space, giving them a level of autonomy to come and go.