Coastal Kitchen Decor Ideas for Summer 2022
Beaches and coastal areas are the ultimate summer vacation destinations in 2022, with warm sand, cool water, and ample opportunities to rest and relax. Yet, despite how appealing they may be, living permanently on a beach is impossible for most people. However, achieving a home decor style that evokes all the feelings of happiness and relaxation that come from a trip to the beach is possible with a little bit of creativity. This is especially true for the heart of the home - the kitchen.
Consider these tips as a go-to guide for helping to create the perfect coastal kitchen that will be a perfect oasis of comfort and relaxation for the entire family!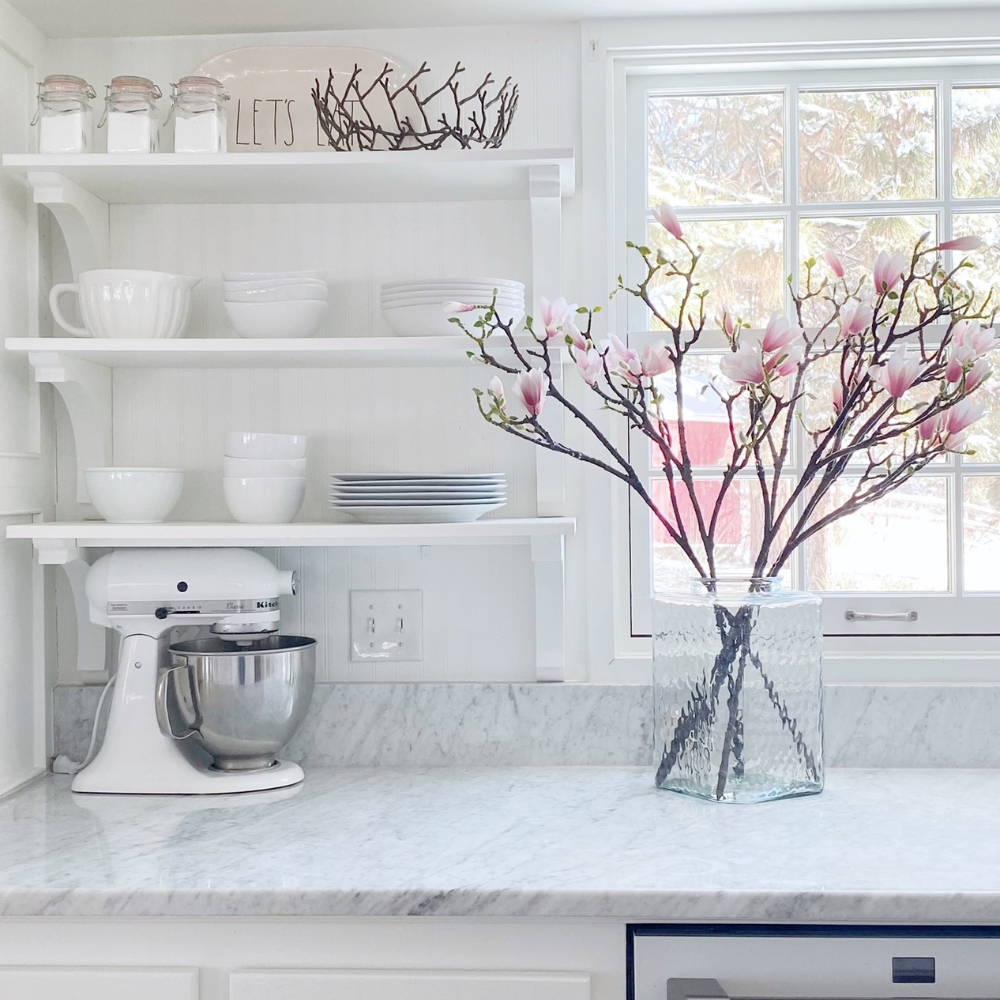 Kitchens are busy spaces and are often the center of the home where activity happens. One way to ensure this space is still a relaxing retreat is to keep the design elements simple and elegant. Simple coastal kitchen designs work best with small beachy details - a decorative basket, artificial plants, or even a beach-scented candle are all subtle ways to add the coast to any space.
Coastal Plants Add Detail And Texture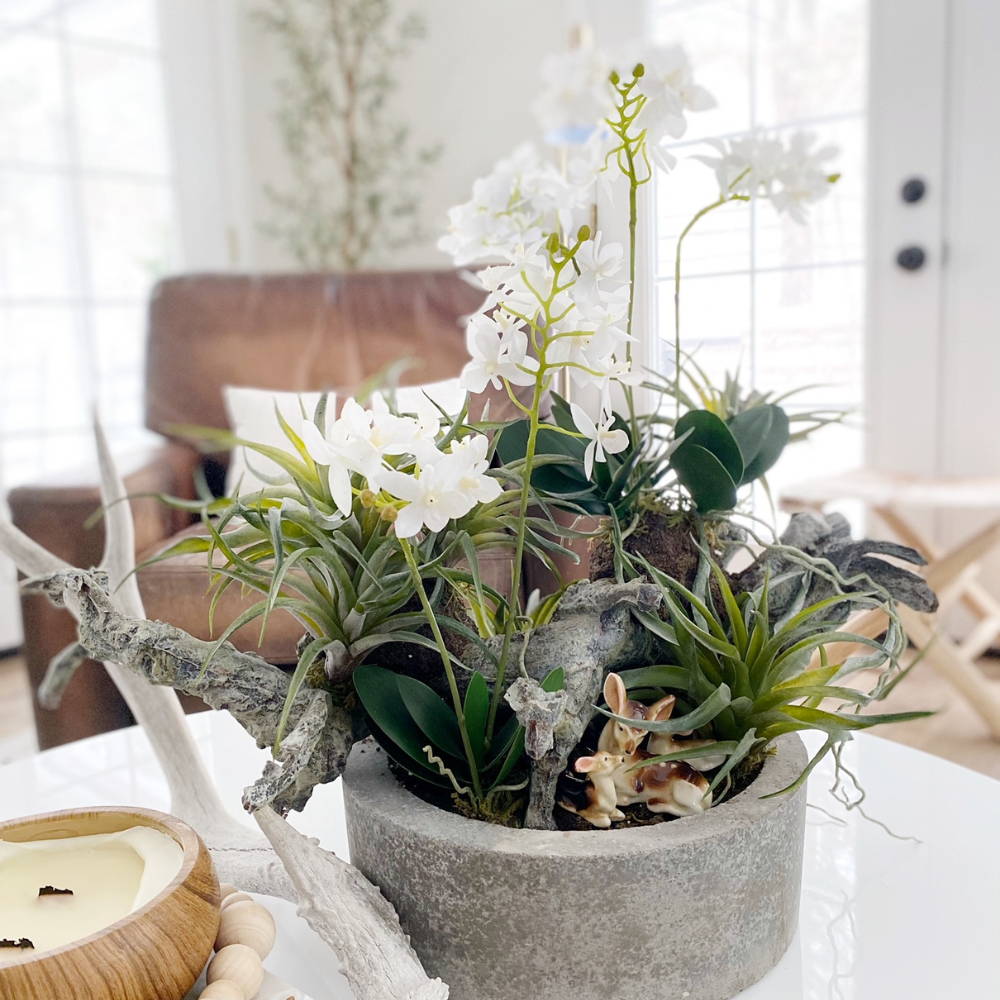 The plants and natural materials found on the coast are rich in detail and full of exciting colors and textures that can add an interesting focal point to any space. Consider crafting a centerpiece filled with driftwood, sand, and small artificial plants to draw the eye as you enter the kitchen. Alternatively, you can accomplish the same effect and save counter space by opting to use faux hanging plants.
Draw In Natural Elements To The Kitchen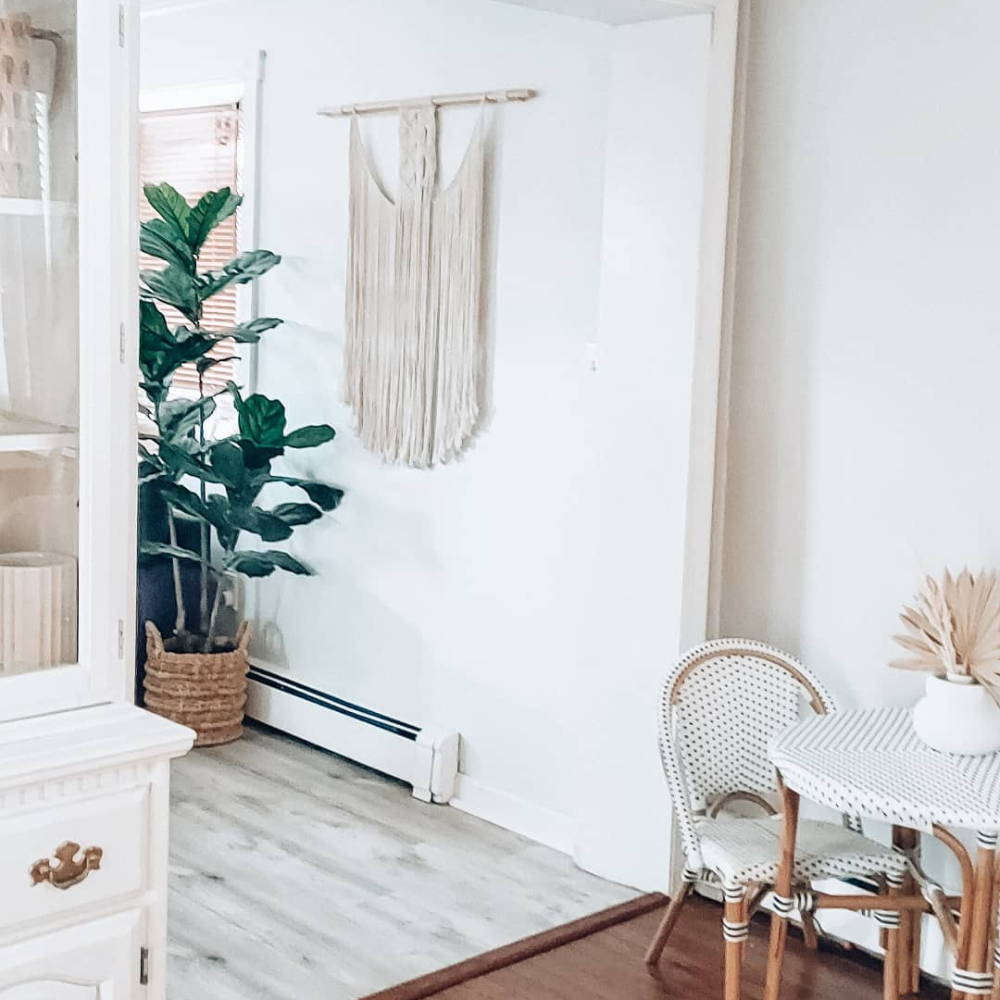 One of the most accessible coastal kitchen decor ideas to incorporate is the addition of natural elements throughout the design. For example, consider adding a small seating area featuring natural wood or wicker furniture, artificial trees in woven baskets, or a creative wall hanging made with nautical rope. Natural elements of any kind will only enhance the coastal vibes being created in the kitchen.
Choose Patterns That Evoke The Beach

A vast array of fun patterns can be found at the beach, whether from a picnic blanket, a beach towel, an umbrella, or a favorite bathing suit. An easy way to immediately evoke feelings of being at the beach is to bring these patterns into the kitchen. Choosing linens featuring this pattern is best, especially in the form of tablecloths, curtains, or even kitchen towels.
Fixtures Can Add A Dramatic Touch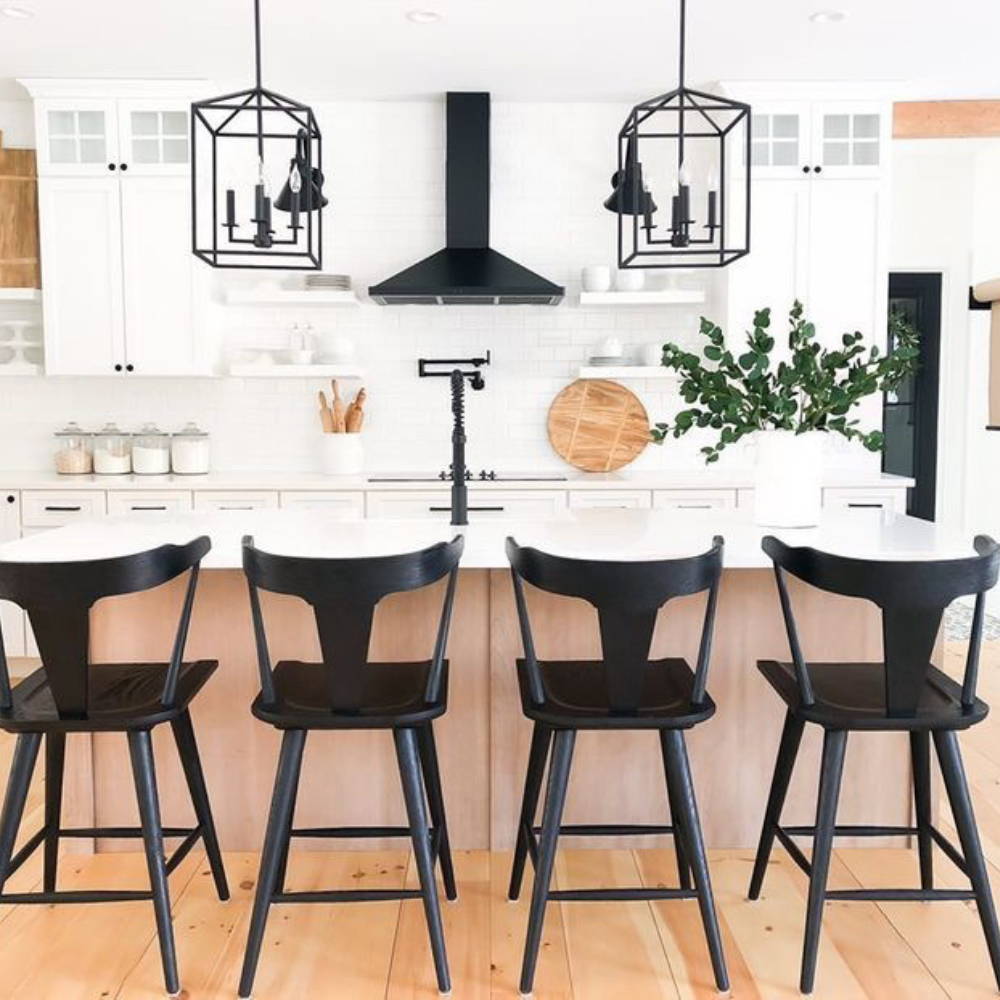 Every kitchen needs fixtures to be functional, so why not add a nautical element to serve as another form of coastal decor? Consider adding metal accents to lighting, seating, kitchen faucets, and other features that can give the nod to the nautical without being over the top.
Use Organization Tools That Are Attractive And Useful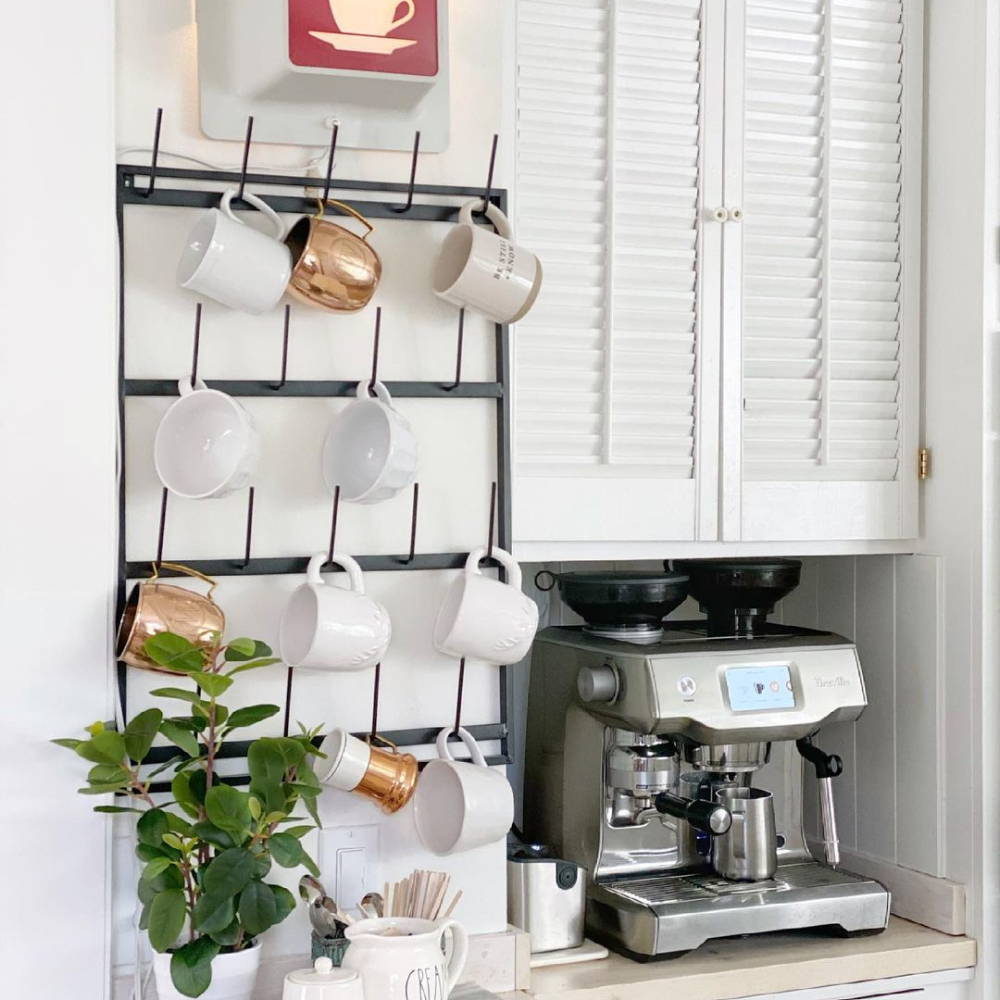 Kitchens can quickly become crowded with all the daily appliances and dishware a family needs. Practical organization is a must to keep things needed and tidy, but organizational tools do not have to detract from the overall decor. One of the best coastal kitchen ideas to incorporate is to choose administrative features that add to the overall design of the space while still being functional.
One Plant Is Never Enough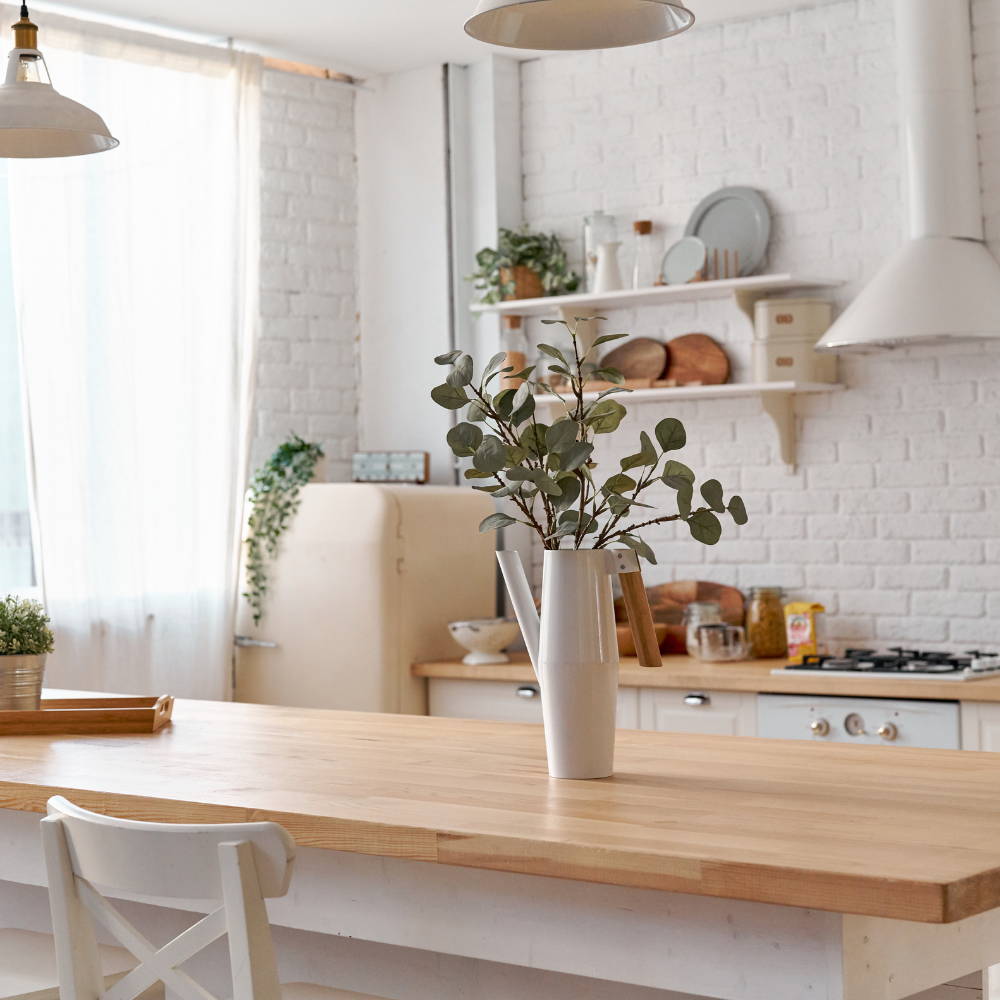 Just as coastal areas feature abundant plants, so should any coastal-themed kitchen. Consider bringing a variety of potted artificial plants and faux hanging plants to add the nature of the coast into the home.
Layer Textures To Give Depth To The Space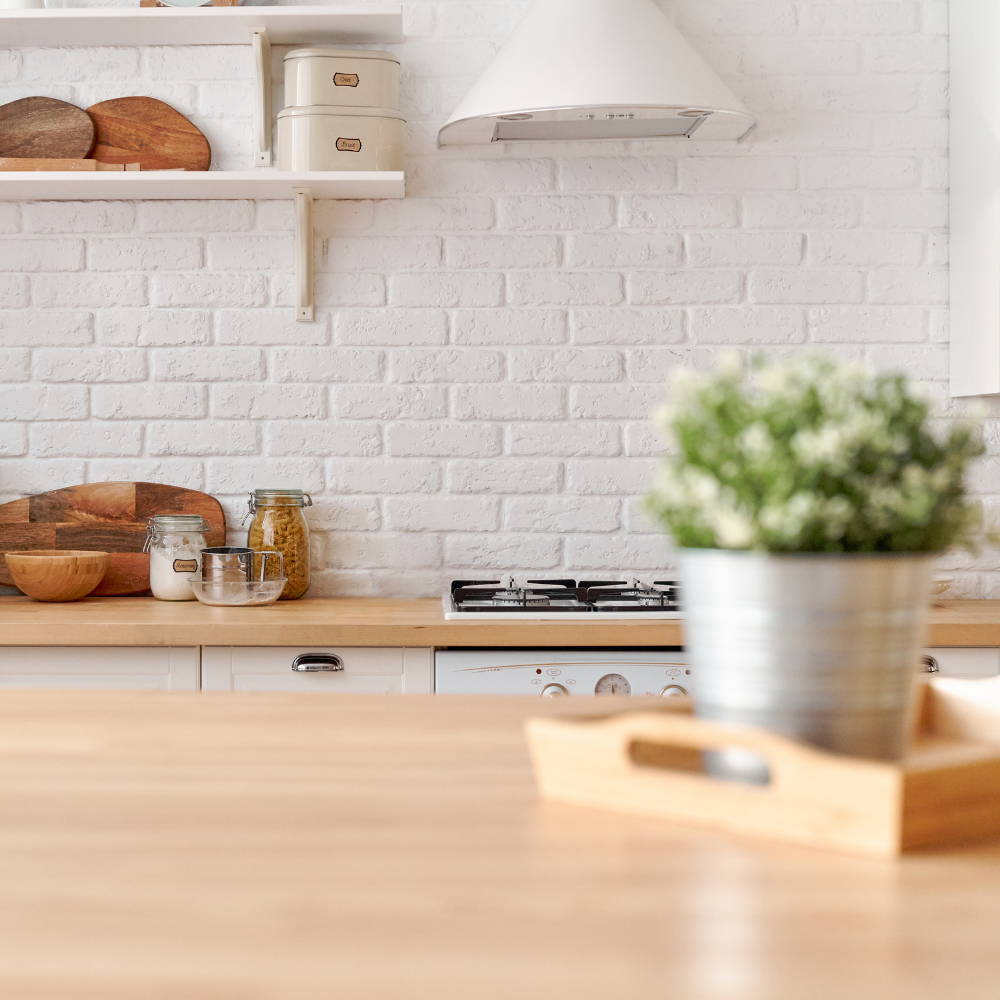 Beaches and coastal areas are known for various features, including sand, water, plants, and wooden structures like boats and docks. To give the effect of genuinely being by the beach, consider layering different textures together to add depth and detail to the kitchen. For example, bring in natural wood elements and stone or brick elements in colors that evoke all things sandy and warm.
Coastal Kitchens Can Be Modern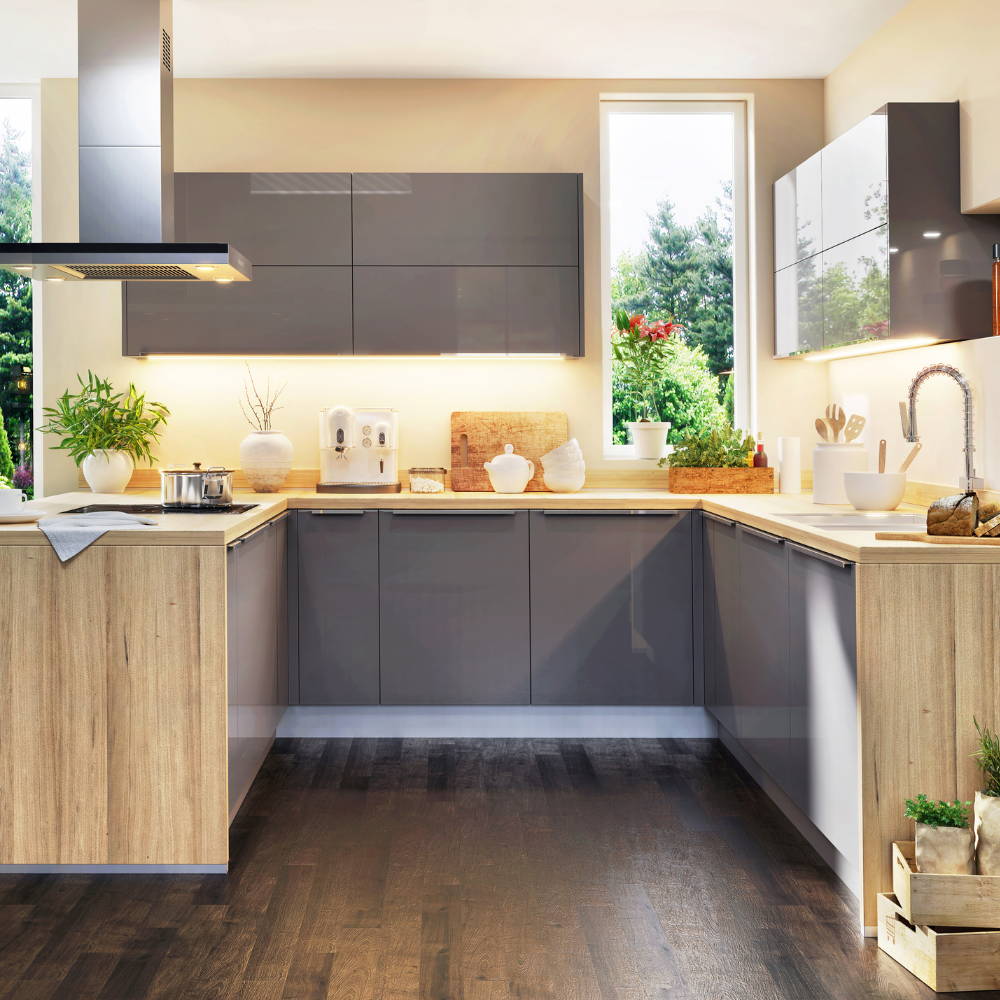 Incorporating modern kitchen decor's clean lines can work in a coastal-themed kitchen. Balance the modern elements with more natural features to give an overall look that still adds a coastal flair.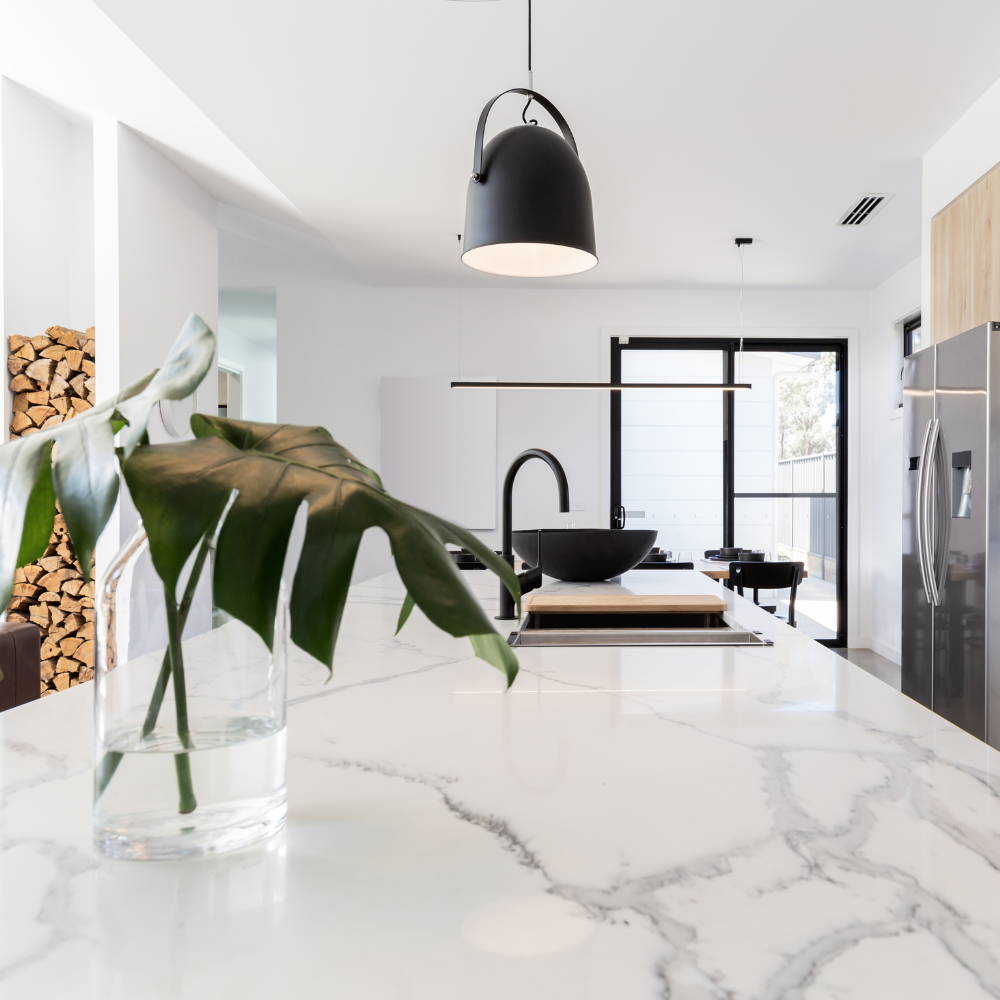 Creating a kitchen that features coastal decorations does not have to be over-the-top. Instead, creating a balanced, clean space with a few carefully selected details like a favorite artificial plant is needed to make this look.
There are many ways to incorporate coastal kitchen decor ideas into any space. In general, however, there are a few tips to follow to achieve the ultimate goal of creating a comfortable and relaxing space in the heart of the home. Above all, be sure to:
Bring In Natural Elements To Add Richness And Depth - Beaches are spaces with abundant natural elements, so no coastal decorations are complete without adding these elements into the design. Bring natural wood, artificial plants, and other typical beach elements to the space to truly capture the spirit of the beach.
Think About Patterns And Textures That Evoke The Beach - Whether you use textiles that feature patterns commonly found at the beach or draw in stones that emulate the look of sand, paying particular attention to drawing in these small elements found by the coast will go a long way towards achieving the overall feeling of being by the beach.
Remember To Choose Functional Elements That Match The Theme - Of course, the kitchen needs to be a place that functions well for the entire family. But function does not have to come at the sacrifice of beauty. Instead, choose features that will accomplish whatever the family needs while also adding to the overall theme of the kitchen's design.
No matter what you choose, incorporating these elements will ensure that the coast is a central part of the kitchen and the home. If more inspiration is needed, refer to these tips for guidance in selecting coastal decor for the perfect kitchen oasis.