Looking to spruce up your bedroom? One of the fastest ways to instantly transform your space is by adding fake plants for bedroom. Green thumb or not, faux plants provide everyone with the opportunity to enjoy flora from across the world. Maybe you have a curious kitty, travel for work, or have allergies to certain types of vegetations, fake plants solve these problems. Think artificial plants are tacky? You might be surprised to learn that at Nearly Natural, we design faux plants that are lifelike. Seriously, even the cats and birds think they're real. No one will know your secret. We know how hard it can be to grow the trendiest plants on social media, looking at Fiddle Leaf Figs. But with us, you can trick all your friends into thinking you're the best plant parent. Get ready to show off some Pin-worthy content with our top fake plants for bedroom. We can't wait to see your design. As a bonus, have fun DIY-ing in your space and embark on a new home journey.
Bedroom Decor Inspiration

Explore how to make your bedroom cozy for the Fall season with Christina Dennis.
Editor's Top Artificial Plants Decoration Ideas

Fake Green Plants for Bedroom

You might be into the jungle look or miss that tropical vacation; the good news is that you can now escape to the rainforest with the help of some fake green plants for the bedroom. Easily deck your room in green plants that bring color, symmetry, and a touch of the wild side. No matter where you live, you can quickly bring the flora of the jungle to your area year-round with zero maintenance. Imagine waking up to the sight of green foliage all around you—the ultimate self-care recipe for those tense moments where you need to reset and relax a little.
Fake Hanging Plants for Bedroom

Maybe you're tight on space or are looking for a unique feature in your area. As an alternative for compact spaces, you can use those lonely ceilings to hang some artificial plants. No matter your décor style, artificial hanging plants provide that vertical appeal. It's an easy, maintenance-free way to save valuable bedroom real estate while still enjoying the benefits of artificial greenery. Don't worry about maintenance, either! With artificial hanging plants, you can hang them, and that's it. Recreate the look of an exotic spa right from your bedroom. Remember to pair in multiples for a cohesive look.
Small Fake Plants for Bedroom

Sometimes small accents can make all the difference in a room. This is especially true in spaces that are missing something a little special. If you're looking to bring a room together, small plants for bedrooms will do just the trick. Popular and trendy, succulents are a fan favorite plant that brings Southwestern vibes with their thick leaves. Another customer favorite is the Boston Fern. With the overflowing leaves and full look, you'll have a touch of greenery that transports you to the jungle. A small plant in the bedroom can help bring that synergy that connects a room.
Tall Fake Plants for Bedroom

Maybe you have a bit more space for decorating or are tired of seeing empty, awkward corners. To fix this, add some tall fake plants that can bring symmetry, depth and color. These tall fake plants create the jungle look with their full look and abundance of green. You can even DIY by pairing with your own planter that fits your style décor. For symmetry, we recommend curating in multiples. Can be different types of plants that bring out the best of each other.
Here's Our Top 10 Fake Plants for Bedroom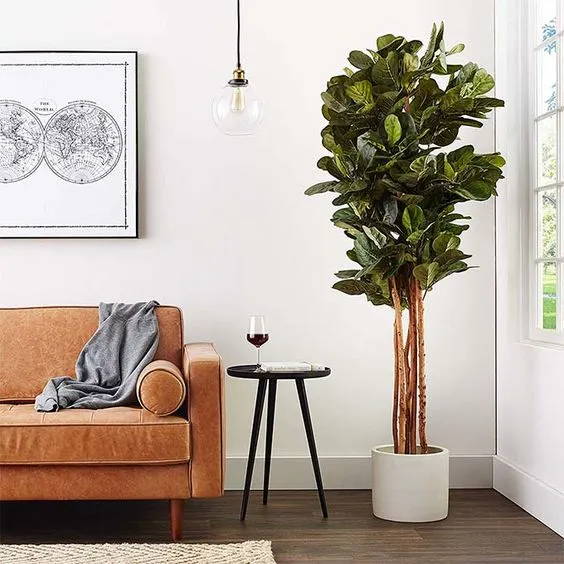 Rising high and finishing in an explosion of leaves, this 72" artificial fiddle leaf fig tree is the perfect way to bring the African forest indoors without worrying about sunlight or watering. It's an impressive offering, standing six feet tall, and is ideal for a home library, den, man-cave, or (of course) an office.
---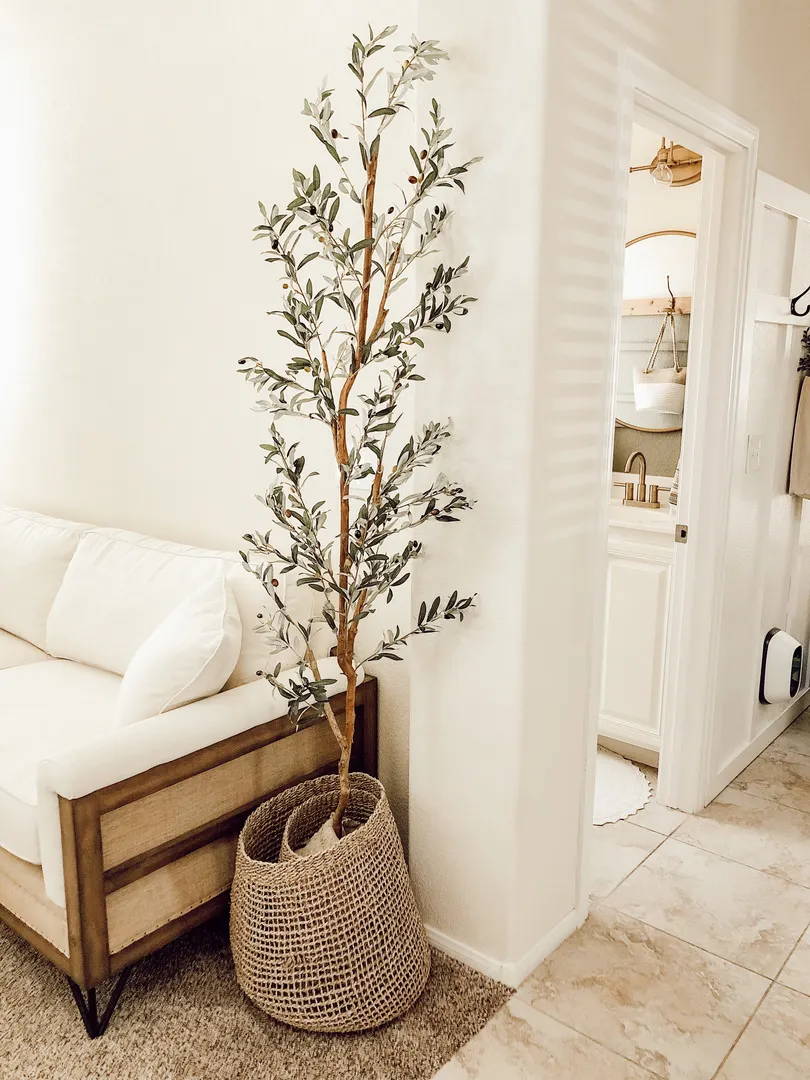 Featuring a massive height of 82 inches, this artificial olive tree is a perfect vertical accent for your home. It has thin brown stems that branch out with fine and delicate bright green leaves on them. This faux artificial olive tree makes for a great addition to bedrooms, bedside tables and awkward corners.
---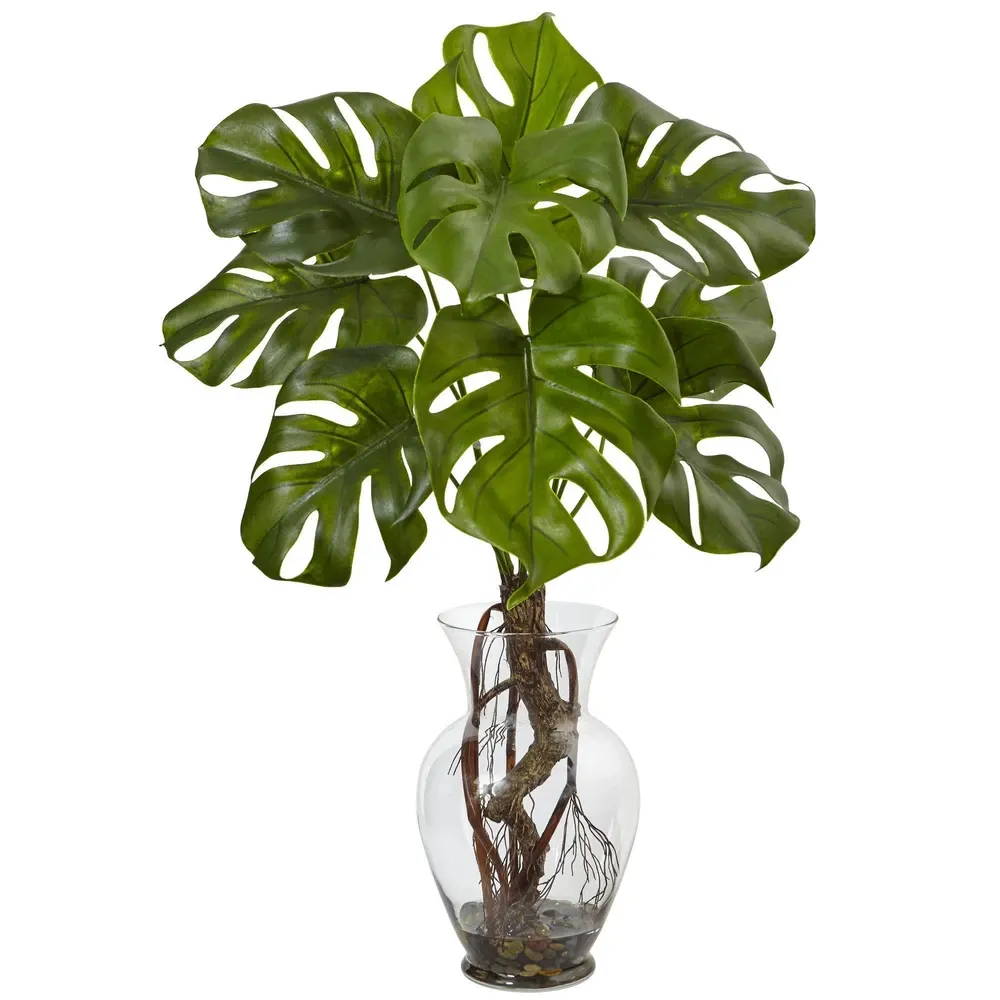 Bring the rainforest of southern Mexico to your living areas. This Monstera is housed in a clear Vase Arrangement that beautifies every corner of your home. This faux swiss cheese plant can be perfectly paired with wicker furniture and woven textures for a tropical look. Curate this small fake plant in your bedroom.
---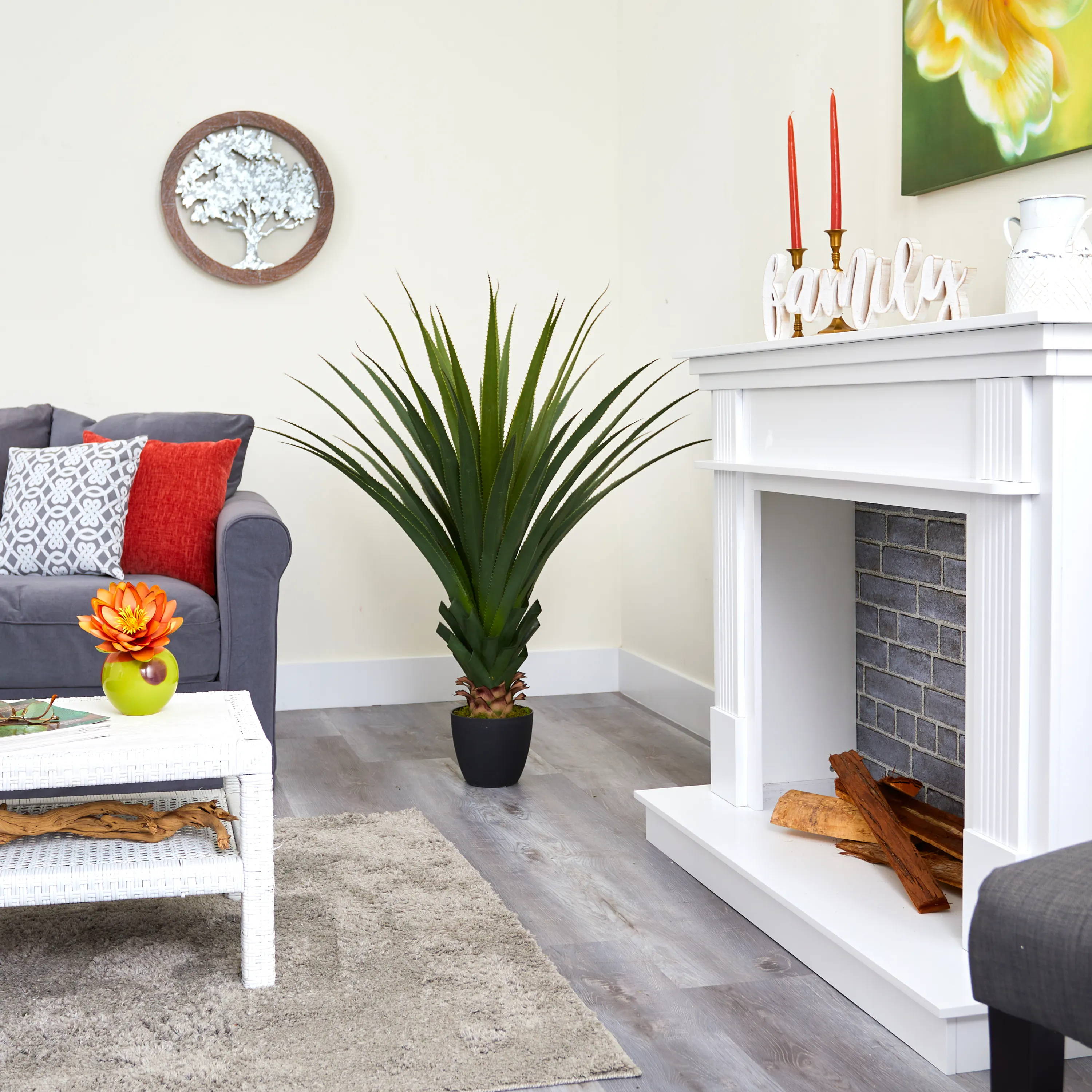 A beautiful contrast of colors and textures, this 4' Spiked Agave Fake Plant has it all. The intricate, stout trunk rises from the planter, culminating into an array of spiky leaves that point in every direction. It's a bold piece of décor that will bring a room together. Ideal for your bedroom corners that need a little more greenery. Makes for a trendy addition to any room it is displayed in.
---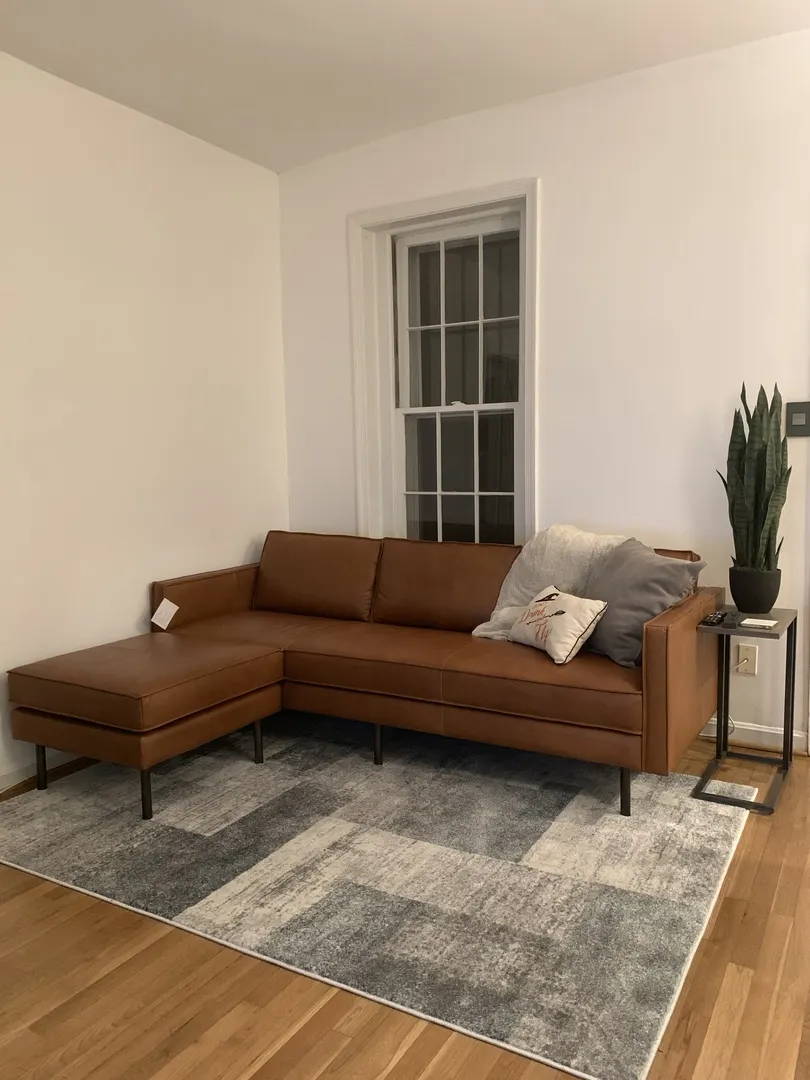 Some plants exude class, and that's precisely the case with this artificial Sansevieria plant. Standing nearly three feet in height, the lush green leaves point skyward, while the included decorative black planter gives it a sturdy base. This faux snake plant is ideal for both home and office decorating. Add to bedrooms, living rooms, or bathrooms and upgrade your space.
---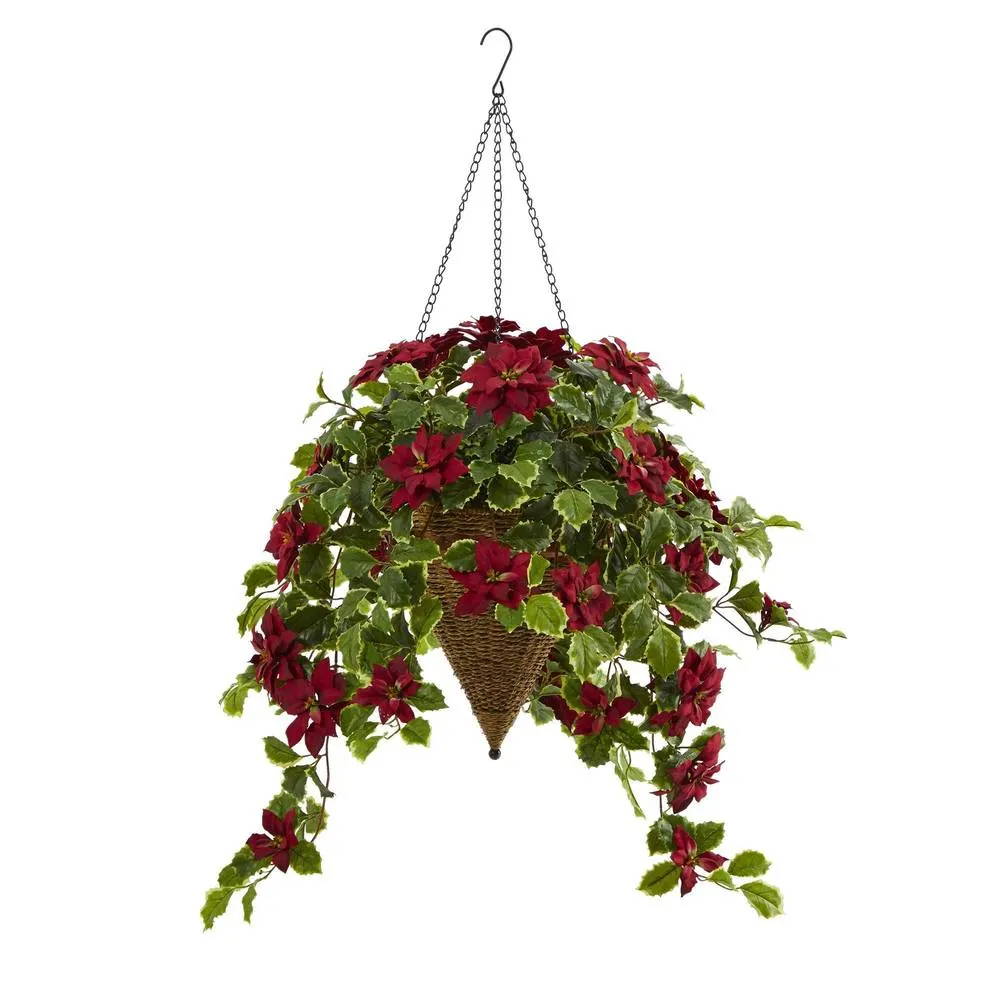 Bring some vertical appeal to your bedroom with this artificial hanging plant for bedroom boasting an extensive overgrowth of variegated holly leaves, delicately nestled throughout with iconic poinsettia blossoms intricately designed with naturally occurring details - all of which feels real to the touch. Reaching 3.5' long from a hanging cone basket, this decorative fake plant is perfect for effortlessly showcasing colors and textures wherever displayed.
---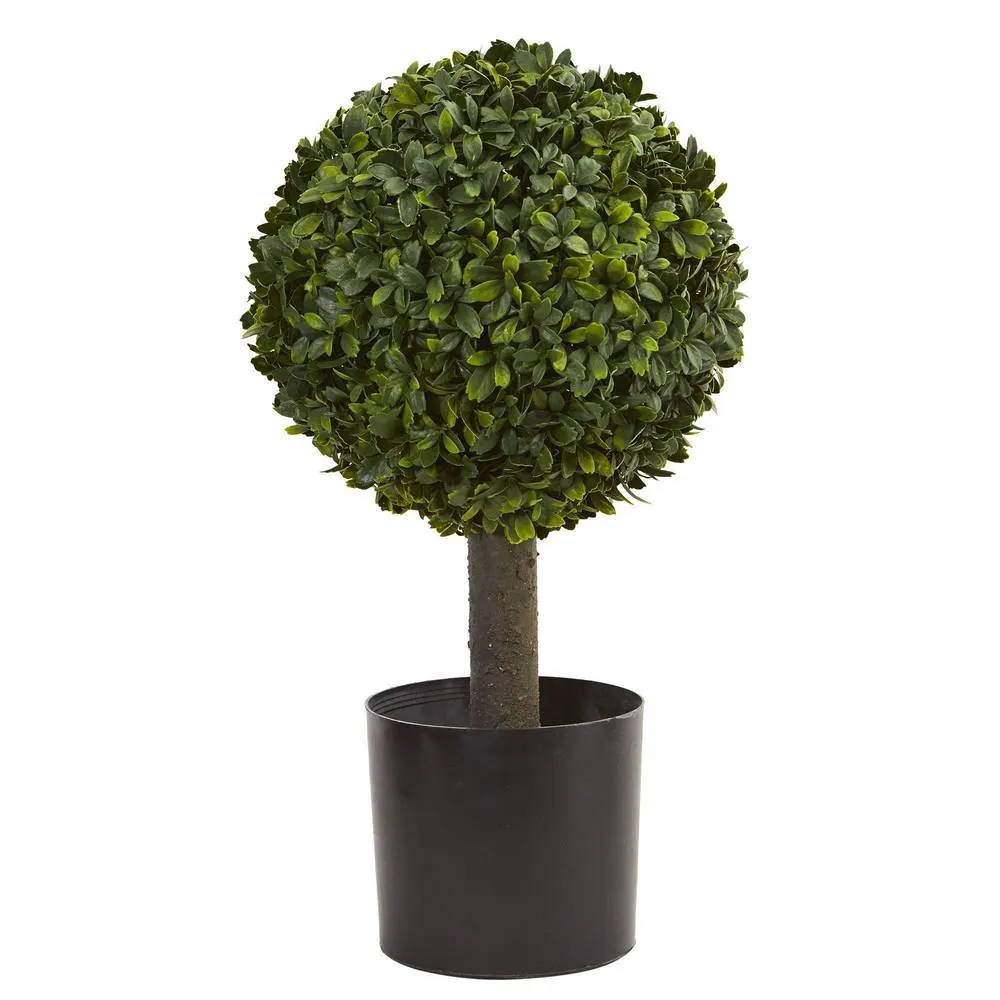 Is your style more farmhouse and rustic? If yes, you will fall in love with this artificial topiary. A single boxwood ball topiary sits atop a sturdy brown stem. This artificial plant's rich and deeply saturated greenery are tightly clustered together—a perfect fit for an entry or end table.
---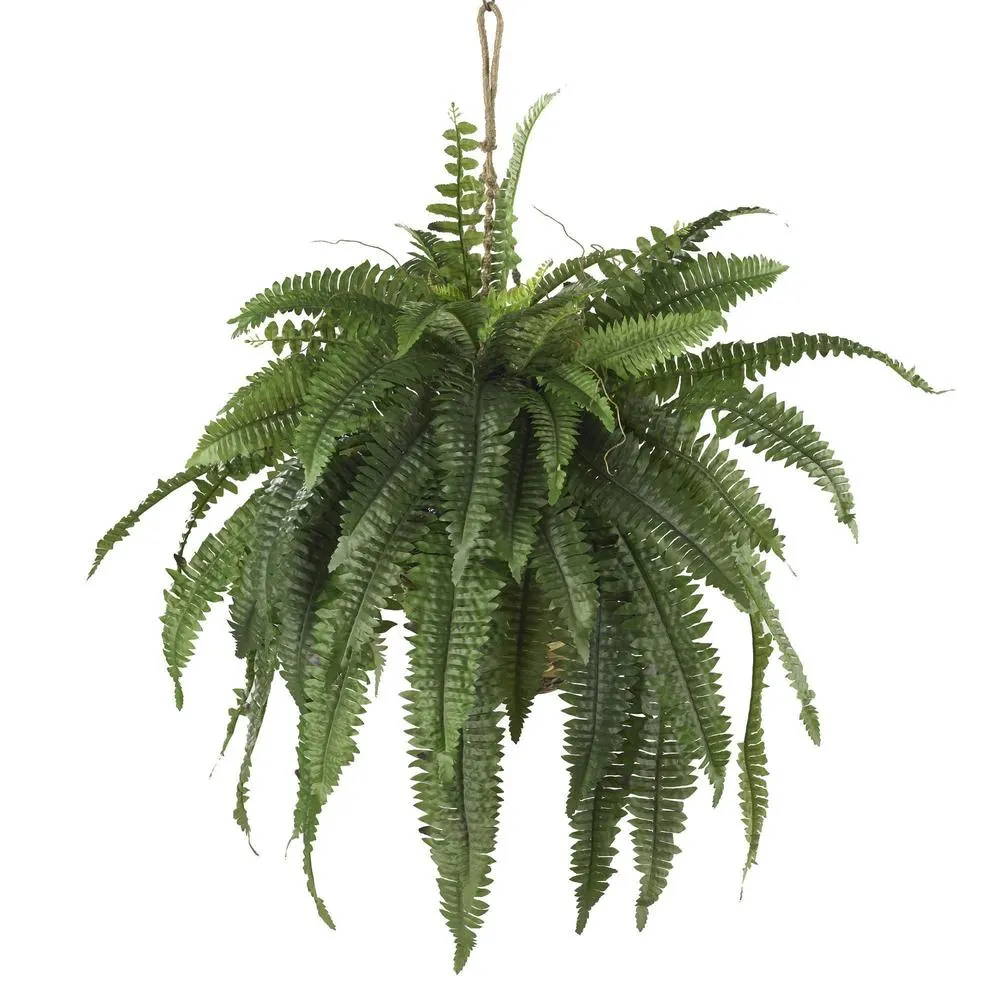 The Boston Fern is one of nature's best-loved ferns. The reasons are obvious - it's big, billowy, has pretty stems and leaves reach out and dip downward in a pleasing effect... no wonder they are used to decorate worldwide. Into the jungle look? Perfect. Decorate with this Boston Fern hanging basket that'll instantly transform your room into an exotic green paradise. Looks great when you add in multiples.
---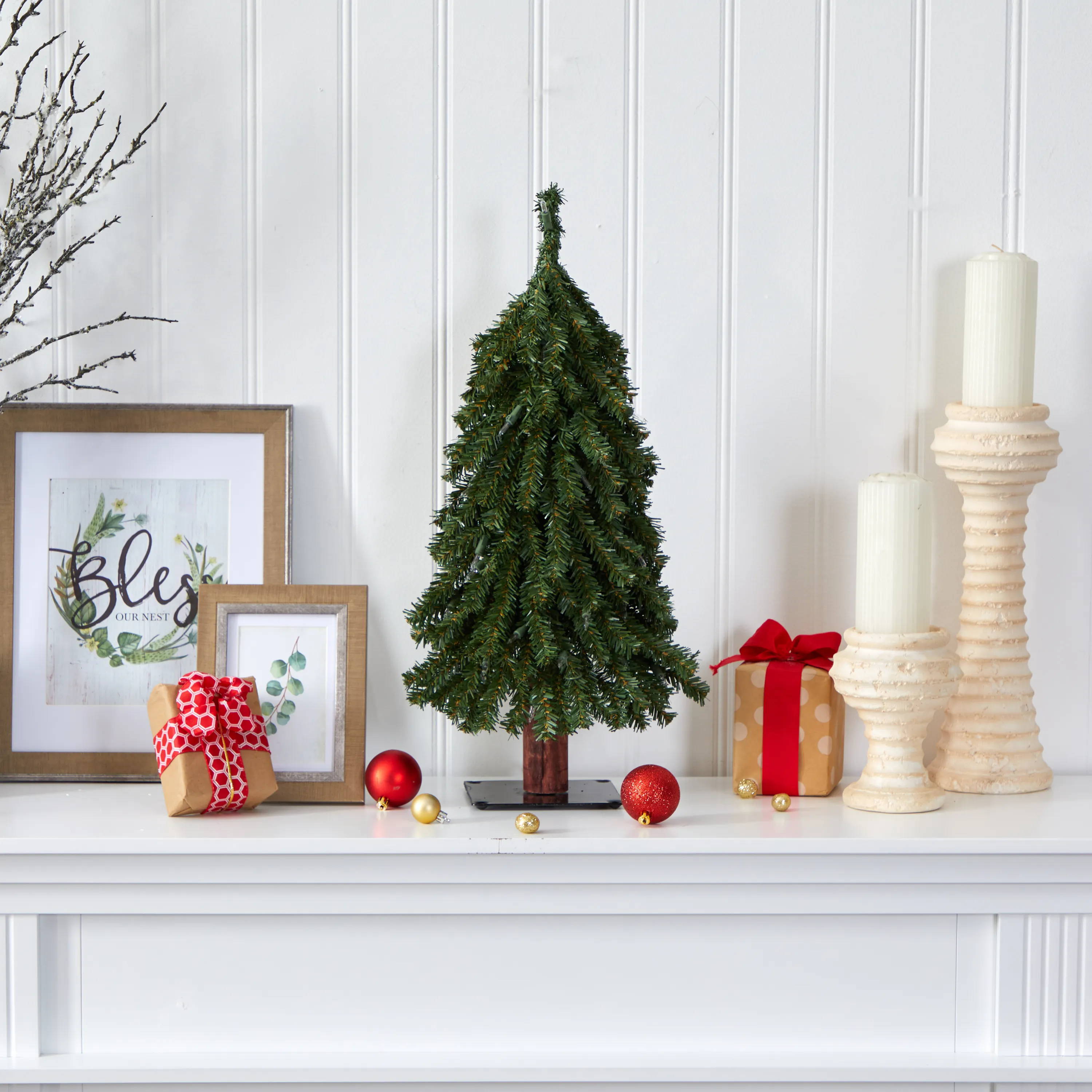 Set up a traditional Christmas scene in your bedroom with the help of this artificial Christmas tree. Easy and effortless, this realistic looking artificial Christmas tree boasts a slim and slender silhouette made up of 111 easy-to-bend branches. Arriving pre-strung with 35 clear lights to eliminate unsightly tangles and carefully stabilized on a natural trunk and metal stand, why limit the holiday season to only the living room. Spread the holiday cheer to all rooms in your home.
---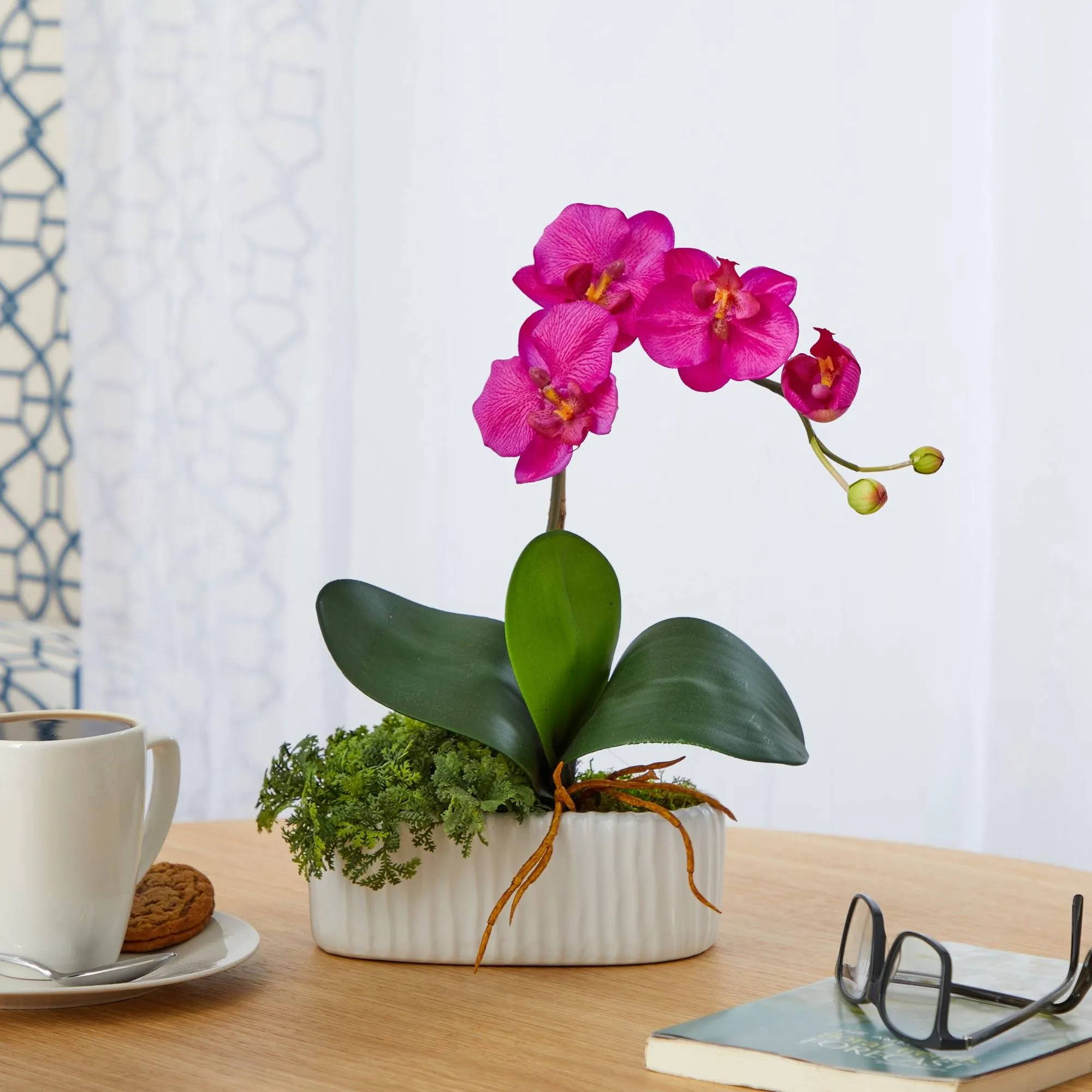 Add a sense of natural femininity to bedrooms with this miniature artificial arrangement. Boasting stunning silk Phalaenopsis orchids, caught in mid-bloom while bursting with bold, explosive color, this mini flower arrangement would easily breathe a sense of life into small, intimate spaces. Standing 13" high from a white vase and stabilized with natural moss, this silk flower arrangement would easily beautify a space.
---
After exploring our list of top 10 best indoor plants for the bedroom, what do you think? Are you convinced that fake plants look just like the real thing? You might now be wondering:
Where can I buy fake plants that look real?
The good news is that you're in the right place. Nearly Natural is a leader in the faux-liage area, founded by a decorator with experience in the live plant industry; our attention to detail is unparallel. Get peace of mind knowing our faux plants are some of the most realistic looking. Put our artificial greenery to the test and let us know what you think about our fake plants for bedroom.
Modern style breaks free from the traditional décor of yesteryear. Constantly adapting, this style makes space for creativity and the opportunity to break from the bold and create a well-curated space. Emblematic of the style, clean lines and minimalist guide the design while the details tend to be less maxi. Especially in the bedroom, a clean, straight edged bed with maybe some pendants on top of the side tables are the hallmark of this choice. Consider a nice tall faux palm tree on the corner to elevate the look.
Look for sexy, sleek colors
Consider pendants next to the bed on top of the bedside tables
Create a cozy nook with a faux palm tree
This is an up-and-coming design more popular in urban areas with loft style spaces. High ceilings, dark, warm colors and wooden accents all make up this décor. Consider adding a brick wall on the wall behind the bed to create a contrast of textures. For a little more pop of color, curate with small fake plants where you need some more contrast.
Look for dark finishes that can contrast with wooden ones
Scandinavian design encompasses clean lines, subtle color and minimalist principles. Ikea made this Scandi look popular because of their functional pieces crafted for spaces of all sizes. While the clean lines make for an elevated look, the mixing of textures creates balance and interest in an otherwise boring space.
Adding artificial plants for bedroom in a Scandi room makes it more interesting.
Inject texture by mixing with a bit of rustic textures.
Get inspired by the worldly travels of your past and the future with Bohemian décor. Easy going, laidback and with a bit of color, boho décor can remind you of the most spectacular landscapes of your favorite locations. Consider adding macrame, bright colors and light hued furniture. For an added touch of realism, add some bohemian wall décor.
Hanging plants add a natural touch, especially for compact rooms
Plants bring you closer to nature, and if you lack a green thumb – join team faux