DIY Christmas Wreath With Ribbon
Get yourself and your home into the holiday spirit with some Christmas wreaths. Here at Nearly Natural, we're leaders in wreaths. Seriously! You're in good hands with us, our interior decorators and horticulturists have 75+ years of experience in the live plant industry. And we bring that in all of our designs, no need to worry about tacky-looking and fake faux plants, our creations are lifelike and look real. But sometimes, even after displaying the perfect wreath, you need a little more oomph. This is where you can DIY by adding a ribbon and other Christmas goodies, we're here to inspire you on your decorating journey.
What do you do when you love wreaths?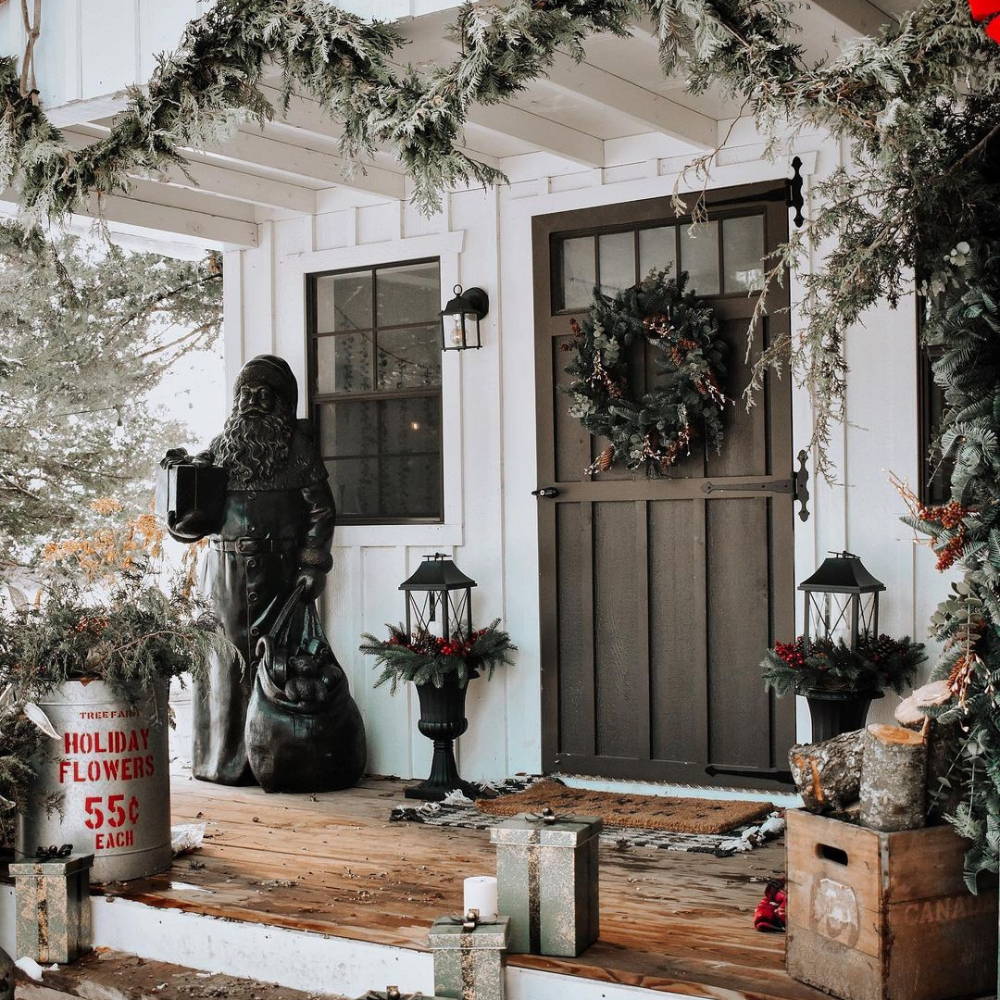 Display a mega wreath, of course. Because we love Christmas and we know many of you do, we created this mega wreath for those larger spaces in need of some more life and color. Not only that, but if you have a business, it makes a great addition to any restaurant, office, or café, that needs to display that holiday cheer. Consider adding the ribbon in festive colors for a nice touch. To do this, we recommend wrapping the ribbon at the bottom of the wreath and creating a nice bowl.
Look for colors that match your décor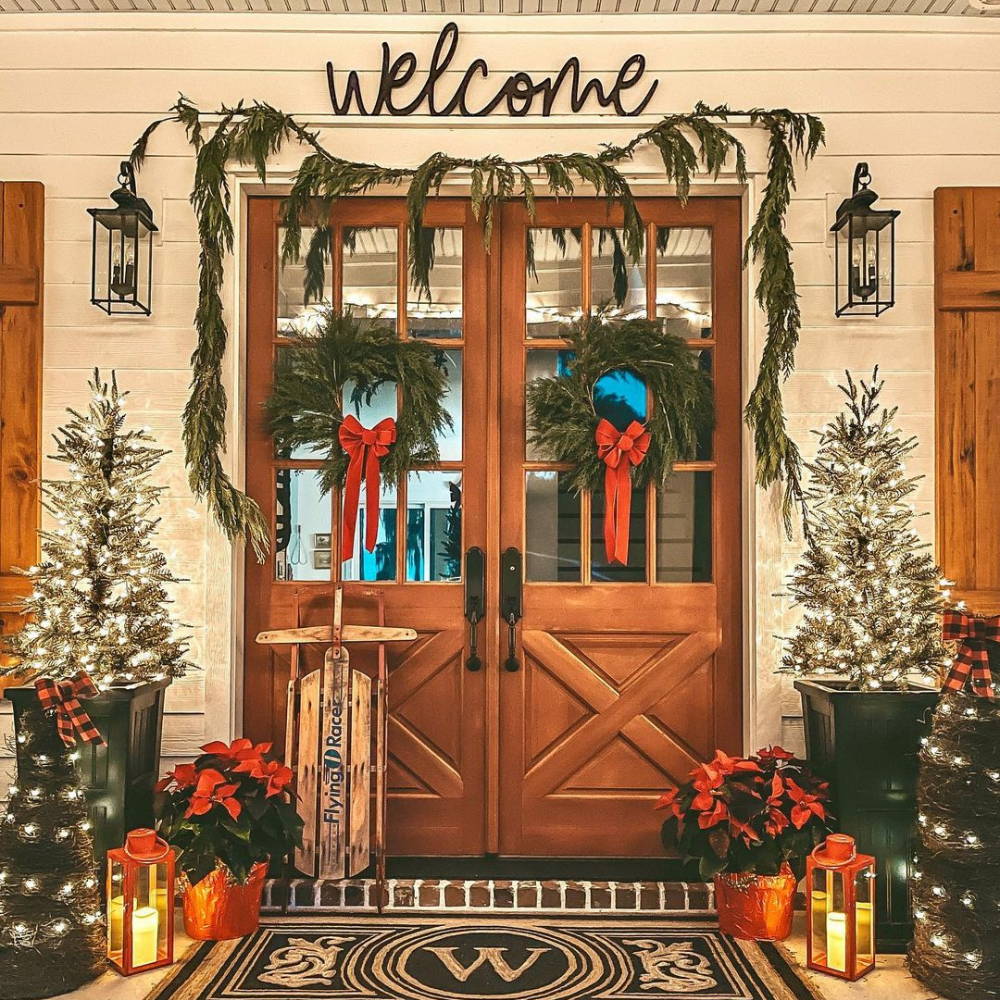 We know that many of you are into the traditional décor but you might be into more modern, rustic, or mid-century-inspired, we're here to help you with color patterns. The classic red, white and green hues are excellent for keeping consistency with your other décor. But for a more elevated and modern look, opt for neutral and golden finishes, this creates a jazzy feel. Think of an upscale hotel or a sexy holiday party. We love the clean, sleek look of decorating in gold, black, and white for a more modern aesthetic.
Another great idea we love is hanging the wreath from the ribbon on top. This adds visual interest, turning the wreath into a designer's dream. Not only does it create depth, but can also bring a touch of color. No matter your style or budget, this is a great wallet-friendly way to have a stylish holiday season. If you feel a bit adventurous, think about fun ribbon patterns with florals, sequences, or plaids. To make the look a bit more rustic, consider a burlap ribbon that adds that special touch.
FAQs for decorating with ribbon

What size should my wreath be?

This depends on where you'd like to hang your new wreath. First, you should identify the space so you can ensure you order the correct size, then narrow down your search to sizes that correspond to those measurements. Typically, 24" inches are okay for a smaller door, but you can choose a larger-sized Christmas wreath for a living room or a bigger door.
How much ribbon should I use?

This depends on how you choose to decorate if you want a fuller look or a simplistic, unique holiday. But we recommend about one ribbon for every two wreaths. But again, this depends on how you want your holiday to look.
What are some non-traditional places to hang wreaths?

When we think of wreaths, the front porch, is probably the first place that comes to mind, but there are many other rooms where you can add them. Consider the windows, living room, entryways and kitchens, all great spaces for sprucing up the holidays.
The best part of the holidays is dressing your space to the nines and spreading that holiday cheer to everyone around. By DIYing Christmas décor, you're creating those special memories with your family that you'll cherish forever. We hope these tips and tricks from our interior decorators help you feel at home. Explore our selection of high-quality faux Christmas greenery today and watch your space come to life. We have something for every style, budget and lifestyle.