How to Choose the Right Sized Artificial Tree and Plant
How does Nearly Natural measure its products?
We get it. It's happened to us too…. You see the perfect tree that compliments your design palette, run for the checkout cart, and patiently wait for your new purchase – only to find out the tree does not fit. As the saying goes "if the shoe fits." That's okay; shopping for a new tree can be an exciting experience that many of us rush into. We're here to help guide you to the best artificial greenery for your space based on size. We've broken down this process into a simple guide.
Decide where you want to house your new artificial tree or plant
While virtual window shopping is fun before you start adding to your cart, decide which room you want to house your plant, tree, or arrangement
Alpine Christmas Trees – For a rustic, cozy look this Christmas, you can't go wrong with an Alaskan Alpine.
Make a great first impression by welcoming some greenery such as Fiddle Leaf Fig trees.
Change your home office with some artificial plants that increase creativity.
Make a statement in your kitchen nook with a colorful, eye-catching artificial arrangement.
Even if you have a small space, you can still create a sense of home.
Keep in mind when decorating with your artificial greenery:
Center of Attention: ARTificial greenery can add an element of nature to any space, some items are more subtle while others such as artificial arrangements can add a pop of color and command attention.
Furniture: This is important when choosing greenery that blends with your existing décor, if your style is more eclectic, you can mix different styles of greenery together.
Safety: If you have small children, fireplaces, candles or other natural elements, remember to place your new tree in a safe space.
Theme: No matter your décor style from minimalist to rustic, we have a tree for you. If staying consistent to this style scheme is important look for greenery that blends.
Pets: Our plants and trees are so realistic some animals might think they are real. Remember to be careful with animals eating the items, you should discourage them from getting close.
Quick guide on measuring your spaces
If you picked a room to house your tree in, the next step is to measure your area. Here we have a guide to help you with that.
We recommend the following: Ruler, measuring tape, phone, and a ladder
Height - If you are not sure how high your ceilings are, most standard homes today have an average of 9' high according to Houzz. For homes built in the 20th century, 8' is the norm. With the measuring tape, you can use your ladder and measure between the ceiling and floor. This can be applied to tabletop trees and plants. Measure the space in your table horizontally and vertically using a ruler to see if you are obstructing any focal points.
Width – Using your measuring tape, calculate the floor space horizontally to get an idea of the width you must play with. Subtract a few inches for better results. For small plants and arrangements, apply this method by using a ruler.
How we measure our artificial trees and fake plants
We make every effort to display our products as accurately as possible. We measure dimensions after each item is shaped, as you see in the photo and taken from the widest or tallest reference points. For the height, we start at the floor, the bottom of the pot (even if it's non-decorative, and a simple black planter or tree trunk.) We then measure to the tallest leaf, flower or branch, think the top of a Christmas tree. There may be some subtle differences after you have some fun DIY customizing. We generally provide dimensions of the planter or vase as a reference as well.
For wreaths, we use the diameter in the titles as a reference point.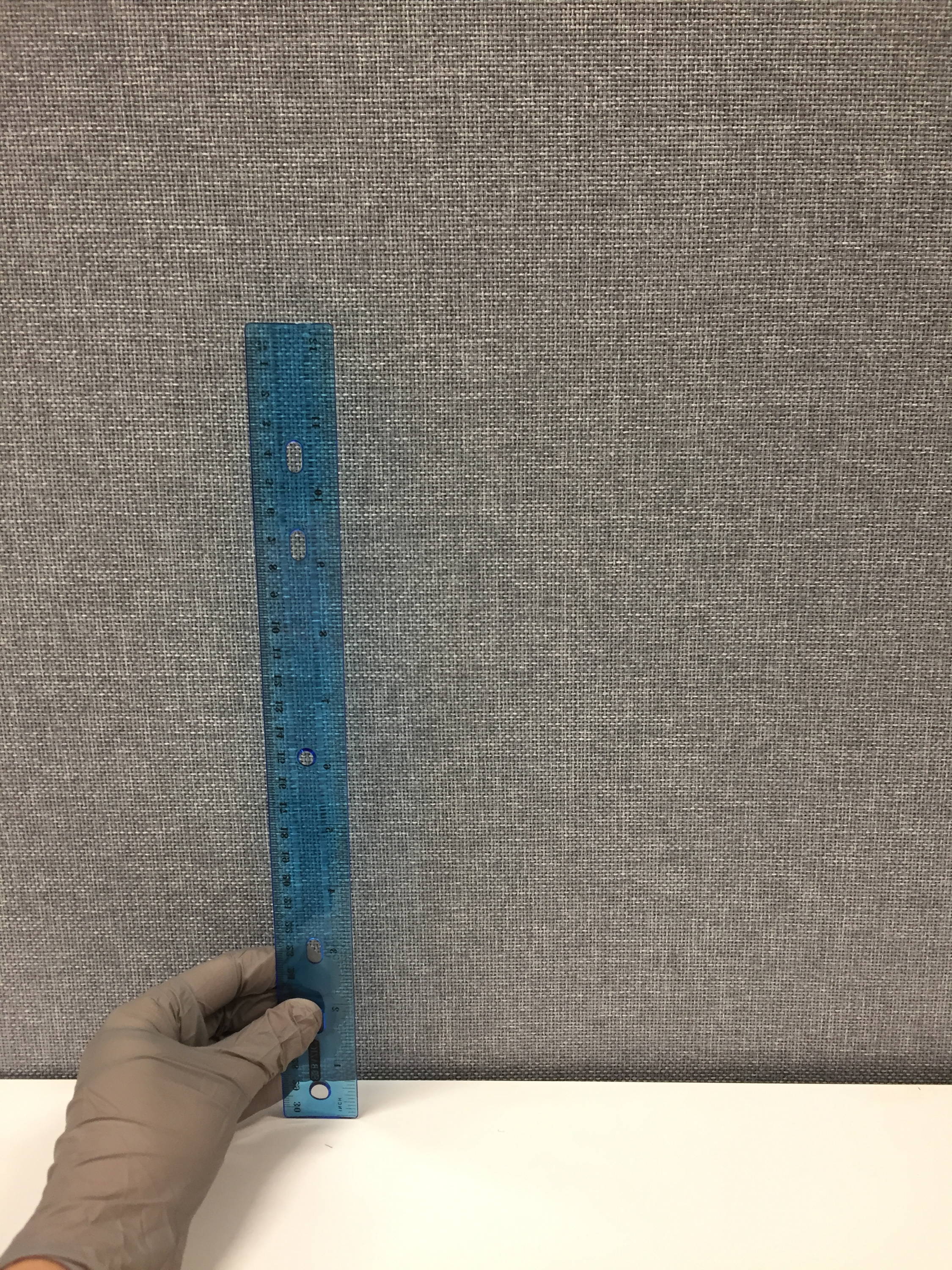 Measuring the height of a space using a ruler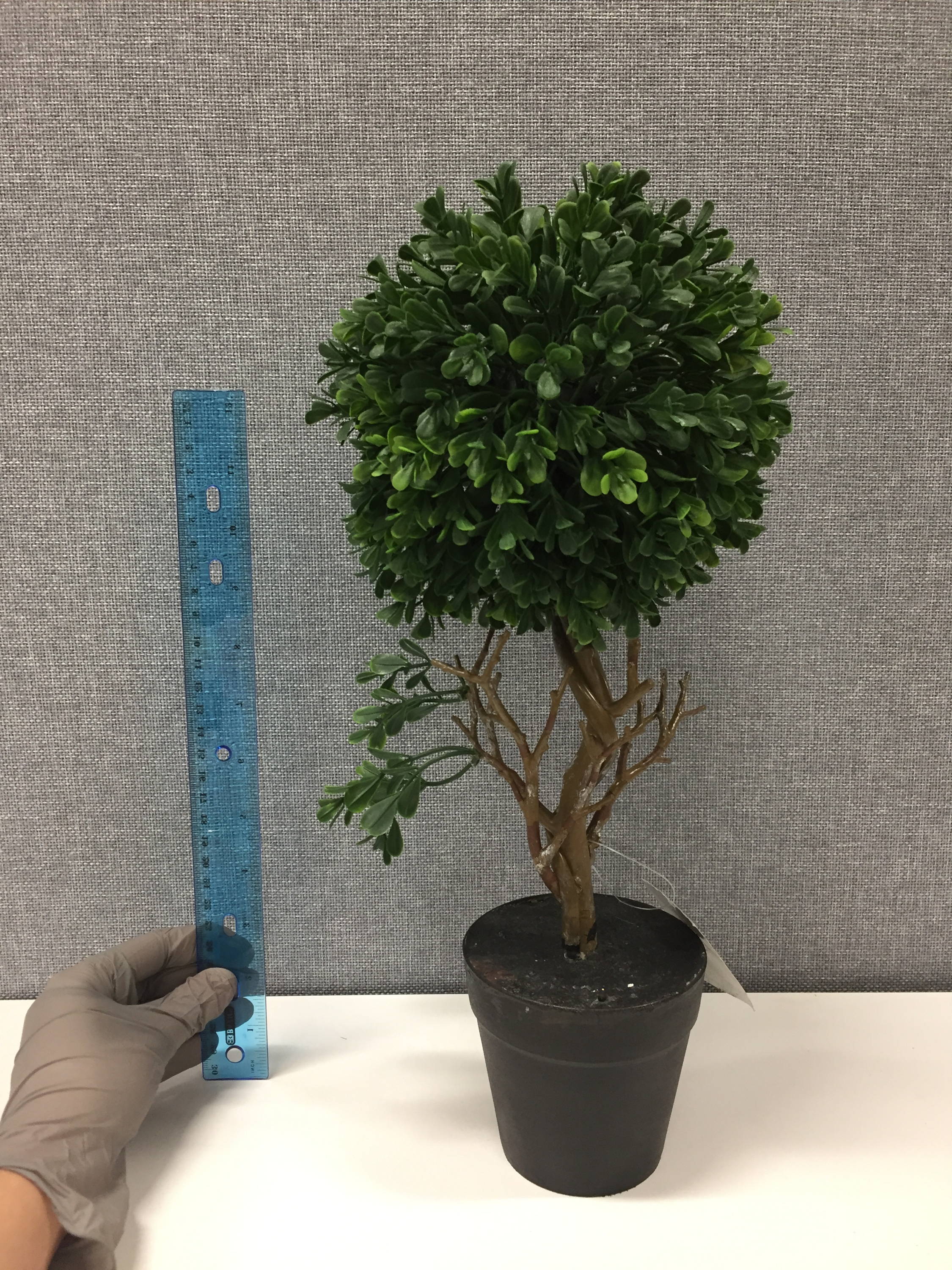 In this case, the plant blends perfectly, always make sure you record the height, so you know your range.
Choose the Perfect Height
We have an assortment of trees, potted plants, and arrangements to fit any space and lifestyle. There is no perfect size when it comes to choosing, so don't be mean to yourself over it. Picking a size that fits your space and looks cohesive is vital. We carry trees in various sizes and diameters to ensure you have variety when deciding. If you are browsing and can't find that exact fit, our customer care team can help find alternatives.
Recommended heights for each room:
| | | |
| --- | --- | --- |
| Height | Living Area | Products Recommended |
| | Dorms, apartments, kitchen nooks, condos, ½ bathrooms, walk in closets, kids' room, compact spaces, vanity rooms | |
| | Low ceiling areas, foyers, living rooms, bedrooms, corners, offices, hallways, outdoor patio | |
| | Entryways, living rooms, next to staircases, areas with high ceilings | |
| | High ceilings, grand foyers, staircases, some commercial spaces, larger homes | |
Arrangements, Plants and Hanging Plants
| | | |
| --- | --- | --- |
| Height | Living Area | Products Recommended |
| | Work from home desk, library, kids' online schooling desk, next to bathroom sink | |
| | Nightstand, entryway, home office, living room | |
| | Outdoor deck, Before the staircase (hanging), kitchen, Front Patio | |
In-house designer tip – Remember that we include the planter in the height and weight. If you would like to use your pot, keep in mind that it can change the size. We do not recommend removing the planter as this can damage the structure of the product. Our e-commerce website has a variety of stand-alone plants and vases, allowing you to DIY.
Skinny, sparse, and fluffy. We have it all. The beauty of our products is that most have bendable branches allowing you to customize in your space. Apartment? Dorm? First Home? With our easy-to-bend branches, you can shape as you want, safely. Some of our customers call this "fluffing" the tree, a process that brings them closer to nature. Put on your "creative thinking hat" and start designing your perfect tree.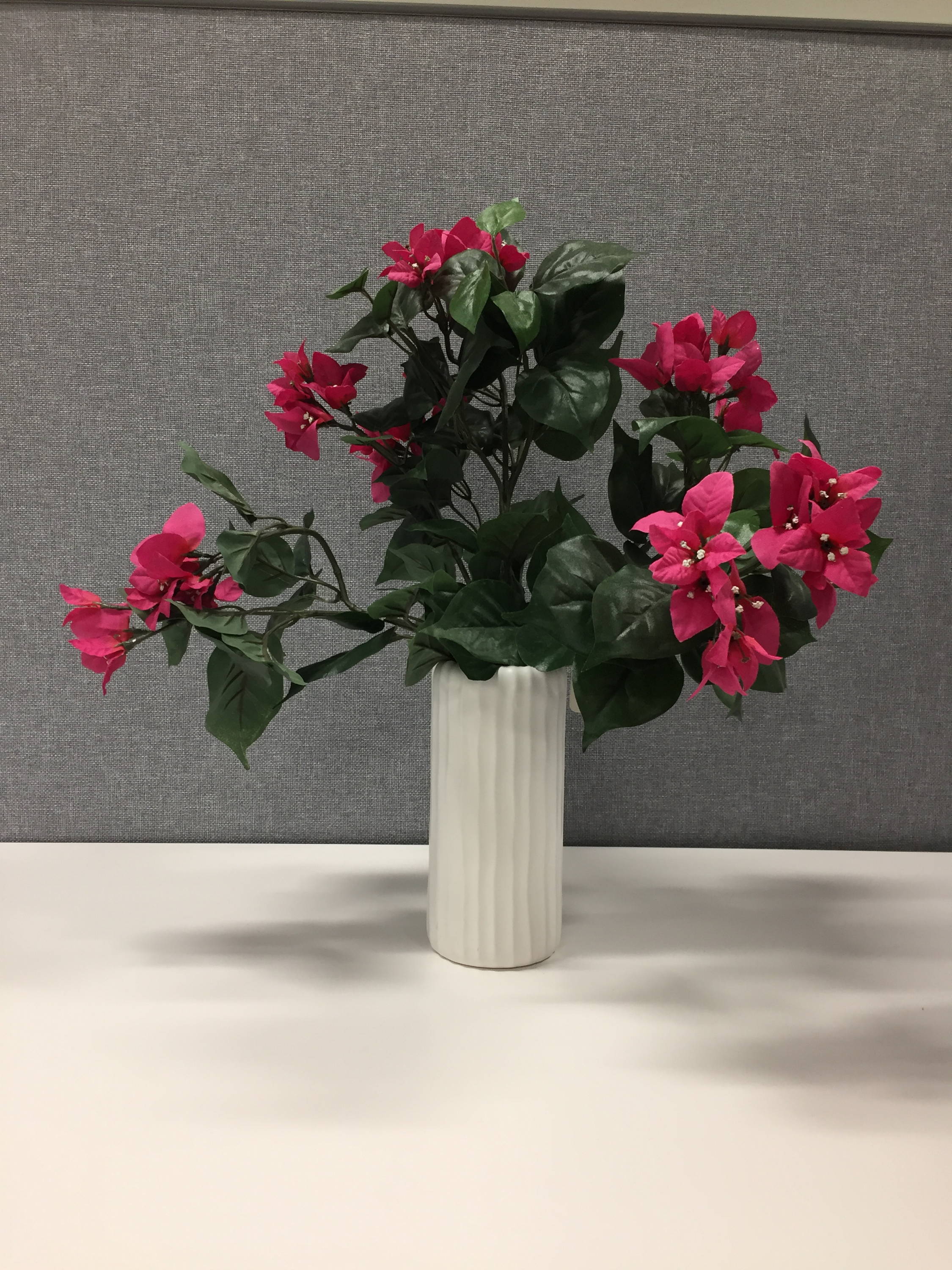 Same arrangement, Different styles. With easy-to-bend branches, you can achieve different looks.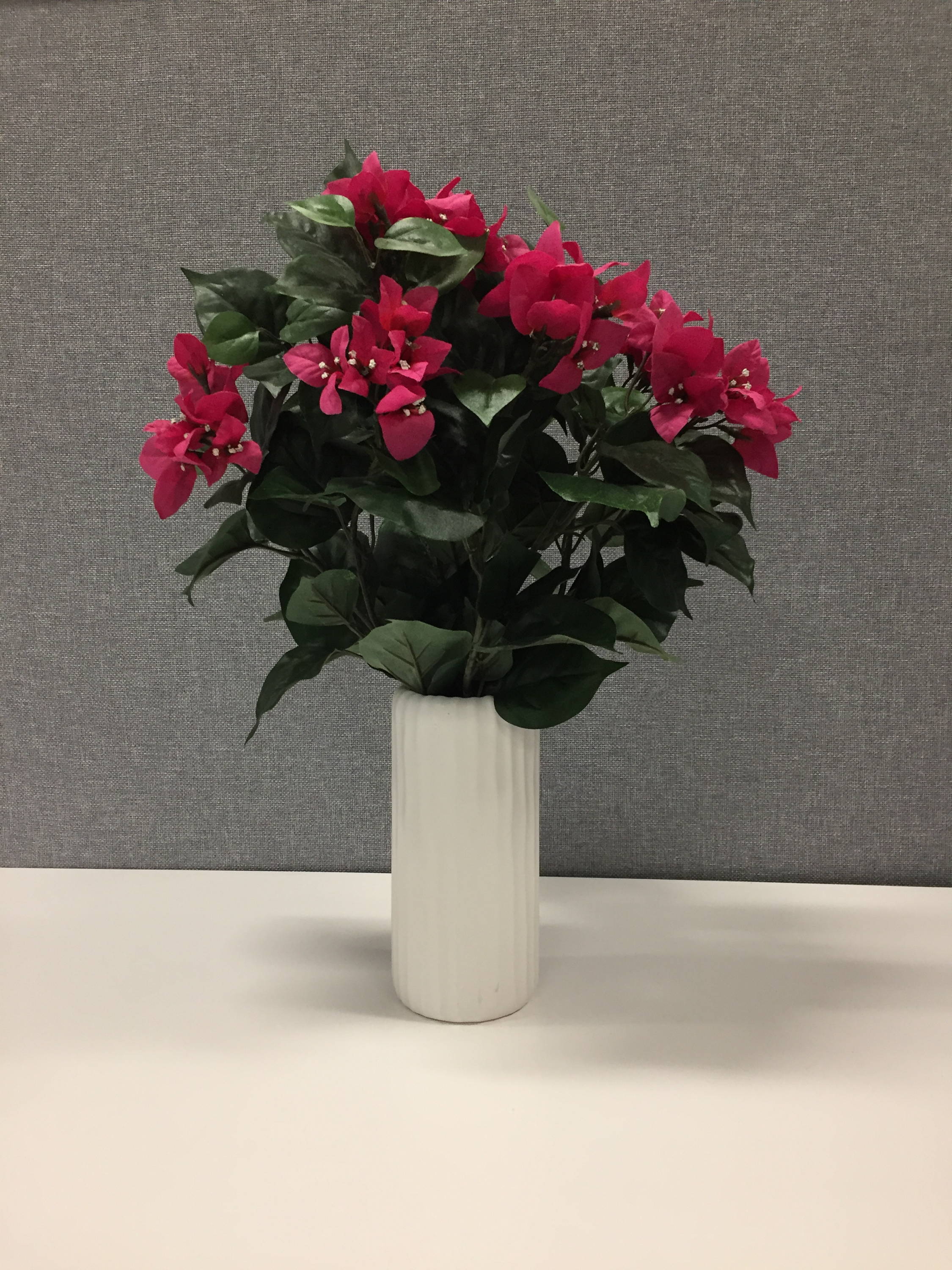 Explore our Different Shapes
Sparse – Perfect for corners and minimalist design palettes
Flat back – If you still want a full and fluffy Christmas tree but lack the space, a flat back achieves the look without occupying too much room.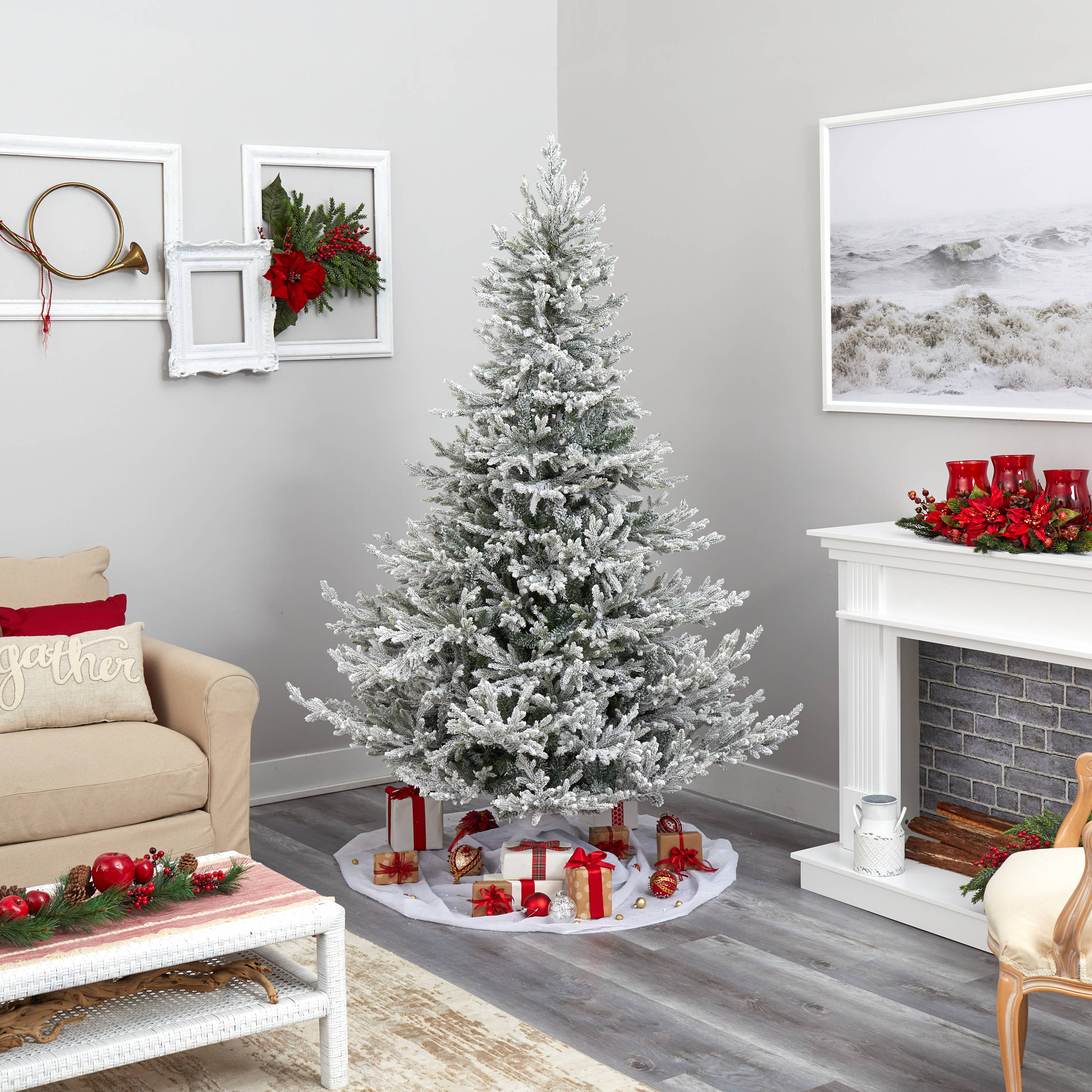 Full – For spaces that want the wow factor and traditional charm
Remember that with Nearly Natural, you can choose from a variety of trees. Shape, fluff, un-fluff all you want to achieve your desired look. With all this new information, we now ask you, does the tree fit?