How To Decorate Airbnb On A Budget
If you're trying to decorate your Airbnb on a budget, you're in luck - there are plenty of ways to make your space look great without breaking the bank. And given that starting any business requires a ton of resources, you'll want to stretch the dollar as much as possible while getting good quality furnishings so your guests feel welcomed and inclined to come back during their vacations.
Consider artificial greenery when looking for those little accents to make your space shine and feel homier. But just not any faux plants and trees; look for high-quality, nature-inspired faux trees as they tend to last longer, giving you more bang for your buck. Our artificial greenery is crafted from high-quality materials to ensure longevity at Nearly Natural. Take 20% off our entire store for a limited time, and make your space bloom. Experience the difference today and take your space to the next level today.
Here Are Some Tips for How To Decorate Airbnb on a Budget: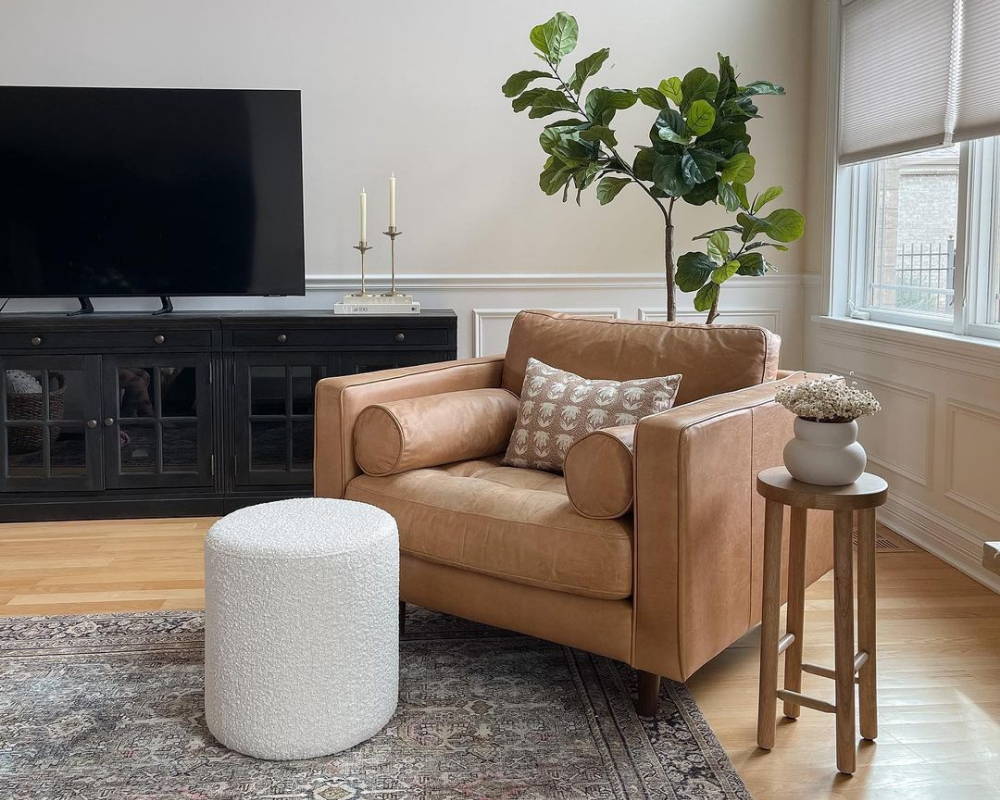 1. Use Drawers and Shelves

Putting things away will keep things tidy, but it will also make the space look bigger. This is an excellent option for storing items and keeping them hidden from view if you have enough room.
2. Decorate with White Items

Going with all white items will help create the illusion that more space is available and make the room look larger, a win-win for you.
Instead of going with a full display of color, go with a black and white theme. This way, you can use black chairs and rugs to fill empty spaces and draw attention away from things that are not as important as your furniture or decor.
4. Use Echos/Swing Lights for Lighting

Echo lights are great for lighting up an area because they don't use as much electricity as other lamps (which are more expensive). They also don't use as much of your natural light since they don't emit any light.
Swing lighting is excellent in that it can direct light into an area and help make any space look bigger. They are also effortless to install by yourself, making them a more affordable option than other kinds of lighting.
5. Use Pebbles as "Furniture"

If you want to get creative and make a piece of furniture yourself, make sure that your pebbles are the same size. If you wish the pebbles to be different sizes, it can cause the piece of furniture to look odd or cheap.
This will be more time-consuming than just buying decorations, but it can help to give you a better understanding of how to decorate an Airbnb for cheap. By making your decorations, you may be able to get more creative and make something that looks nice and saves you money. People love DIY; it's a great way to show your personality to all guests, giving them a unique experience.
Instead of splurging on new items, purchase used items. You may be surprised at how many used items you can find online, including Facebook marketplace, Offerup, and Craigslist. This is one of the best ways to make your money go further. Don't worry about this furniture looking cheap or in poor condition; you can find some like new or refurbished. While you might not get your first choice in furniture, you'll be saving a pretty penny by doing this. Be on the lookout for smells that might be difficult to remove. But don't sweat small inconsistencies, such as minor stains that can easily be fixed with a machine wash.
8. Sell Items You No Longer Want

If you have things lying around in your apartment that you no longer want, sell them to make room for more stuff. Doing this will help save money and keep the space looking tidy. Not to mention it can help with adding a few more dollars to your wallet.
9. Use Items you Already Have as Decorations

Instead of buying expensive decorations, use unwanted items to decorate your home. For example, buy used kitchen appliances and other decor using the tips above instead of getting new ones or other things.
Going with a neutral color scheme will make it easier to get the decorating done faster because there are fewer choices and less of a chance that you'll have problems matching up colors.
11. Use Silhouettes in the Photos

If you're going to take pictures in your rented apartment, make sure that they don't have any people in them at all. Otherwise, you'll be using the photo for a long time and have to keep it up for guests repeatedly.
12. Get an Extension Cord

If you're going to be using a lot of lamps in your apartment, make sure that you get an extension cord that is as long as your wall. This way, you'll have more flexibility regarding where you place the lamps in your rented apartment. Also, use dimmers for the lamps instead of regular lighting because the dimmers will save electricity and money. Finally, look for environmentally-friendly and cost-effective LED lights.
13. Get White Stands for Your Photos and Pictures

By using white stands for your photos and pictures, you'll be able to keep things neat while giving your photos a minimalist look. This is perfect for people that want to see details in the home, typically for more high-end homes.
14. Use Echos Instead of Mirrors

If you want to get a more modern look, you can use mirrors instead of echos. They're more expensive, but they'll give off a more modern look that is also nice to look at.
15. Use Decorative Items as Storage Space or Shelves

Instead of buying expensive flooring solutions for your apartment, try using extra decorative items as shelving. Then, you'll have storage space within the condo without buying flooring solutions.
16. Disguise Old Sofas with Slipcovers

This one is a great tip, especially if you're looking to maximize the longevity of your sofa. Because we know life happens and people are on vacation some guests might not take care of your space as they should and cause messes. We recommend adding slipcovers to all sofas to mitigate this risk, especially if you have an older or newer one. Not only can you add a fun cover to match your other décor, but it also serves as a barrier against messes and spills. Remember to wash the sofa cover about once a month at the very least, but a good rule of thumb is after every guest. This will keep the covers and sofa safe while providing a sanitized experience for your guests, a feature that is important to many of them.