How to Furnish a Vacation Rental Home - Dos and Donts
Congratulations on your new vacation rental; this is an exciting time for any entrepreneur looking to expand their portfolio through real estate. As you can probably tell, we love real estate here at Nearly Natural, and the power that design to make guests feel welcomed. With 75+ years of experience in the design world, we're here to help you choose the right furniture for rental properties while adhering to a budget you feel comfortable with. Because we believe good design starts with setting clear expectations, we encourage you to look for the best furniture for a rental property depending on your space. And once you decide on this, don't forget to add some faux greenery to enhance the look, because let's be honest, it will be difficult to maintain real plants. Feel confident in our selection of the most lifelike artificial trees, designed by horticulturists with experience in the live plant industry.
Read more to learn about furnishing a short-term rental. The best part is that rentals with furniture tend to yield a higher price, making it an excellent investment in the long run. Learn more about how to furnish a vacation rental home in our handy guide below.
Do Set a Budget Ahead of Time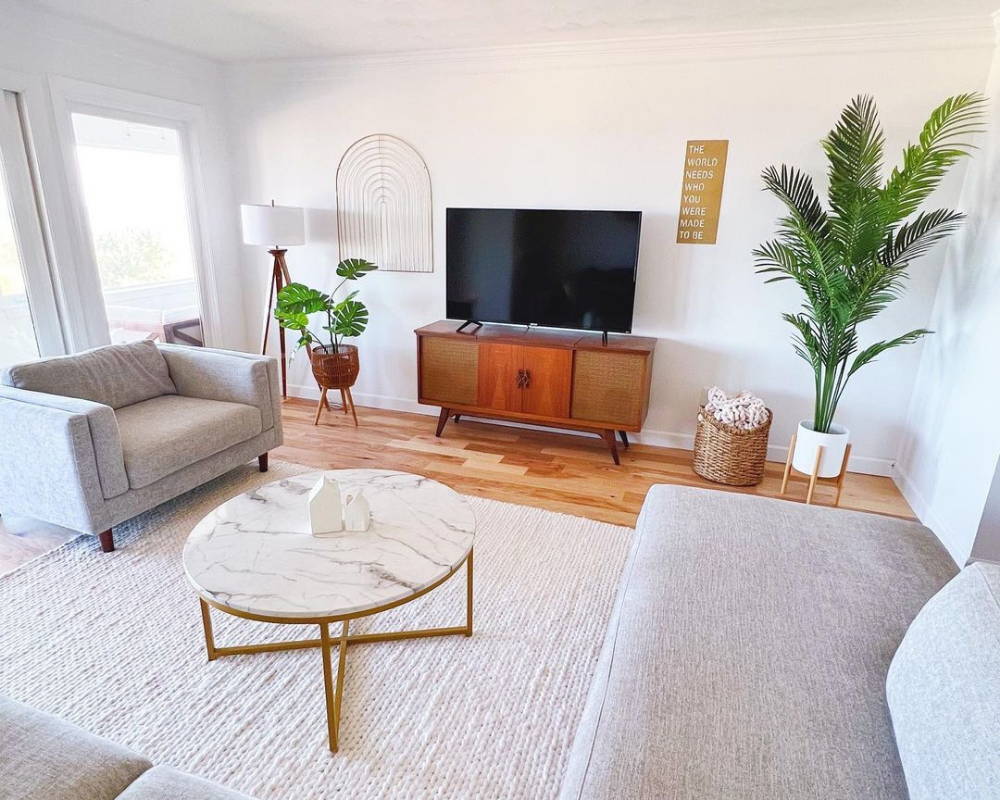 This is the most crucial step in any home furnishing project. If you don't plan this ahead of time, you risk losing money on your investment; you have to set goals and be able to run the numbers to see the cash flow. According to the Apartment guide, it costs anywhere between $3000-5800 to furnish an apartment; we recommend doubling it for a house. With these numbers in mind, consider allocating a set amount per room and those high-traffic pieces, such as the bed, mattress, and sofa.
You will spend the bulk of your budget on these pieces, perhaps over 50%. And the budget, of course, depends on the other rentals around you and who your target clients are. Because your target client might be looking for an affordable escape, consider spending less. But if you're targeting families and guests looking for a more luxurious experience, you'll want to consider spending more.
If you're going to splurge, opt for spending more on those high-traffic pieces, as this is the space where most of the guests will spend their time. You can allocate the rest of the budget to home décor pieces such as planters, faux trees, and pillows. As a reminder, consider allocating 10% more in your budget just in case something pops up.
Do Decorate With Long Lasting Items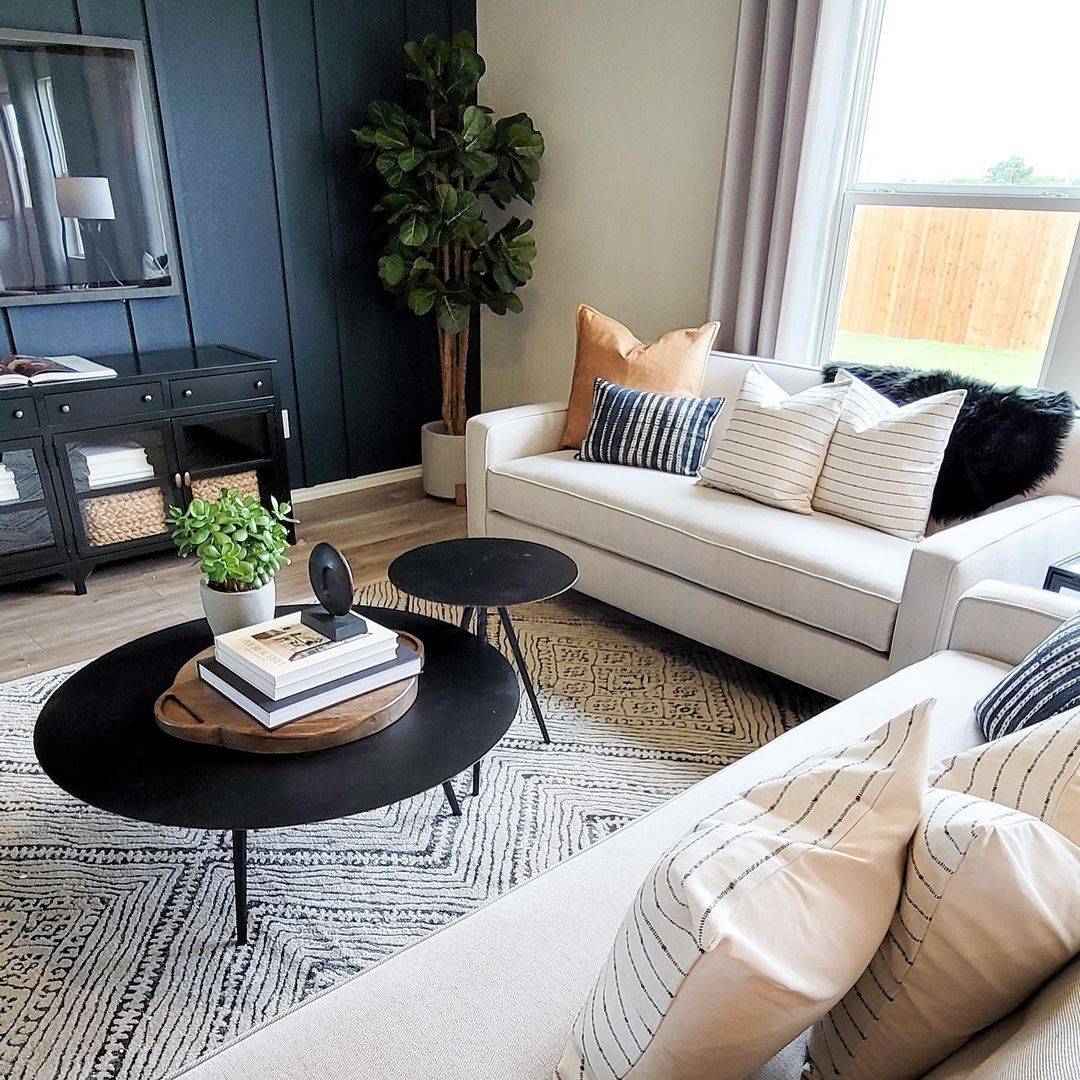 Since some guests are more careful, whereas others might be more carefree and live in the moment, decorating with the best furniture for a property is essential. For example, since all guests will sleep in the bedroom, we recommend spending more on the mattress and the bed. If not, you risk investing more on fixing and replacing cheap furniture versus choosing long-lasting pieces to ensure you have one less headache. Imagine the experience for the guest if cheap furniture breaks during their stay. While you can charge them for this, it will create a messy situation that can easily be avoided by investing in durable pieces.
After every visit, you can clean the stable items to ensure they can last as long as possible. When it comes to greenery, let's face it, nature is in, and plants are trendy now. But we know that maintaining natural plants in a rental is not ideal because there's no guarantee that the guests will take care of them adequately. Consider artificial plants for home décor, as they guarantee a pleasant experience by creating a spa-like surrounding. Artificial trees don't require as much maintenance as real ones and only need a feather dusting once a month.
Do Pick a Simple Decor Theme That Can Be Transformed Into a Different Theme (Future Proofing)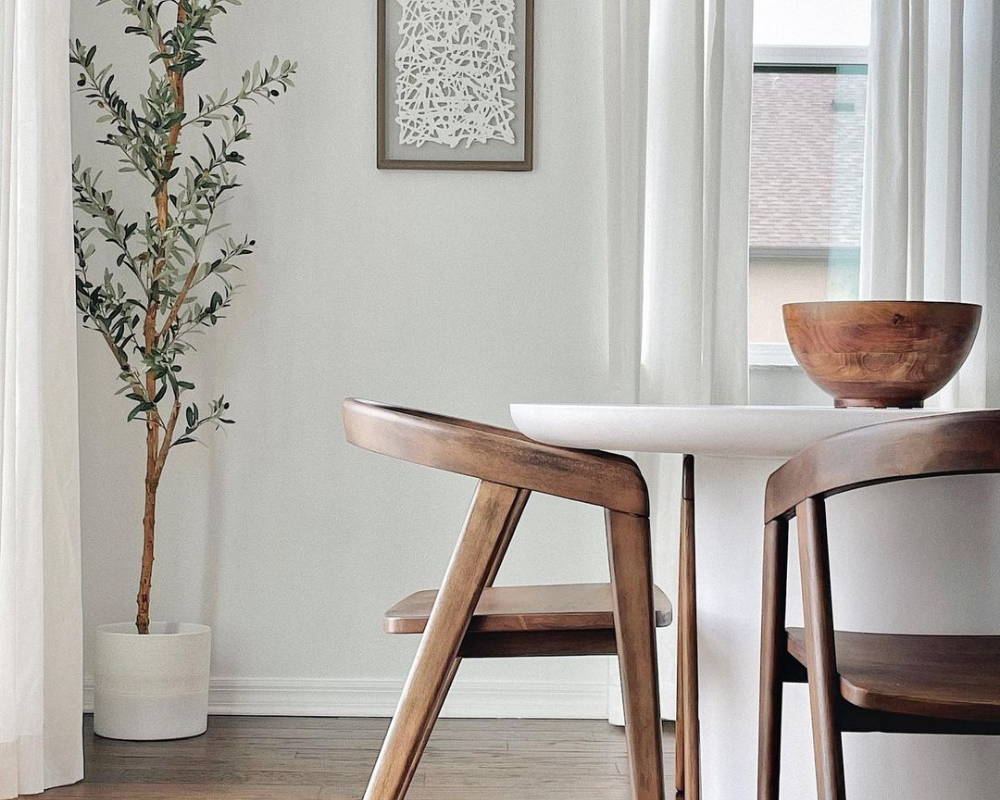 When it comes to decorating, you might feel a bit overwhelmed, but don't worry about it. Our interior designers, with over 75 years of experience, are here to help you create a space to love on a budget. We're big fans of unique design; this is why we recommend using the design of your room to your advantage by creating a social media-friendly home. Especially since Gen Z and millennials love to post their vacations on social media for their friends to see. Create social media accounts and encourage your guests to tag you in the posts; that way, their followers can see your great space.
When it comes to theme, you'll want to create a balance between trendy styles and those that are timeless. We encourage you to look closer at a popular style, modern farmhouse, as it takes the most popular elements of trendy décor styles. And don't worry, this style isn't going anywhere anytime soon. According to Google Trends, the design style is rising in popularity, and we expect it to become even more popular in the coming months. It gives you the best of both worlds, rustic and cozy, plus hints of traditional décor.
Do Make a Mood Board for Inspiration Before You Decorate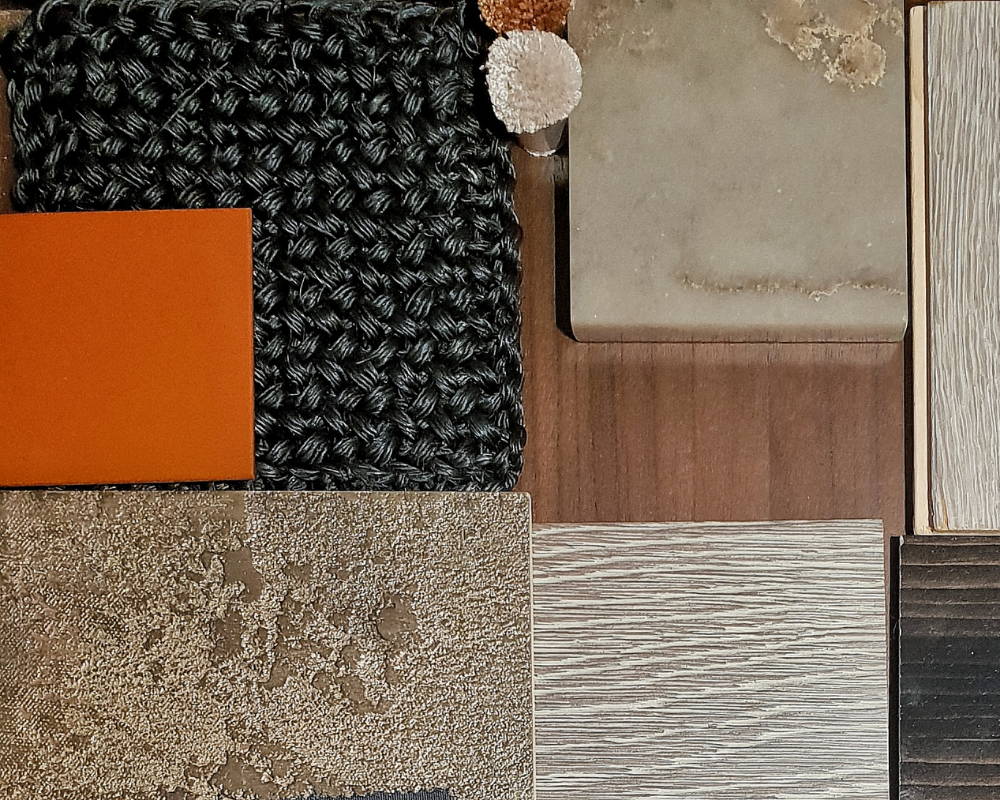 This one is a must for any decorator and the secret of interior designers. We recommend a mood board to inspire what you want the space to look like. What is a mood board? It's a gallery where you save all the images you would like to emulate, like a scrapbook. Many people want to create a secret Pinterest board to gather ideas and inspiration that they can easily recreate. It's also a great way to discover new brands that might fit your preferred style and aesthetic at different price points. On social media, you can also save photos and go back to them later when you're at that buying stage, so you always have a place where you can gather all the research you've done and revisit it later. One you decide on which content you love, think about organizing the mood board by room, so it's easier to find later versus just saving all the images in one folder for furnishing a short-term rental.
If you're consistently looking to be inspired by the top homes globally, follow us on social media, where we share the top homes around the USA. You can get a sense of what's trendy in the world of social media influencers and content that people love to share.
Don't Have Too Much Clutter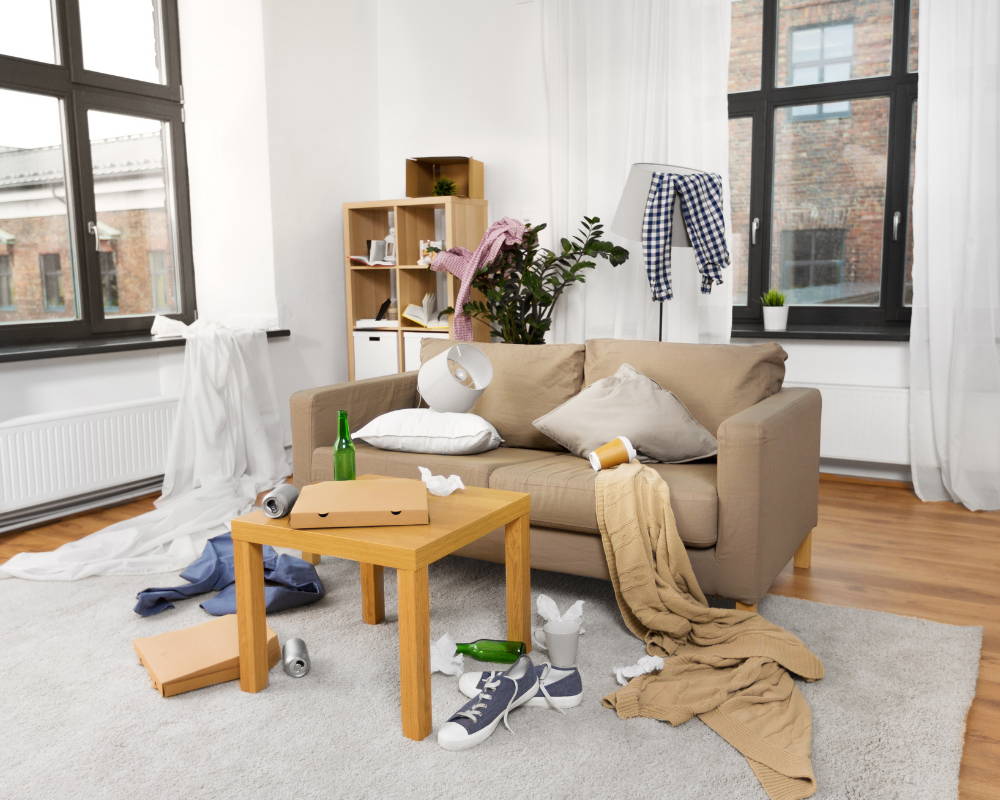 While we do love "stuff" and "nice things" remember this is an investment, and we should not hoard the place. While a little bit of "stuff" is okay, we recommend not overdoing it and going overboard. Not only is this a bad investment, but you'll be spending money on items that don't necessarily bring value to the monthly rate.
Also, it allows your renters to add a little bit of their personal touch and make the space feel homier to them. Let's go back to basics, and add just the bare bones of what a guest might need to the area. For example, you can add two nightstands with small lamps in the bedroom but avoid adding other knickknacks to them. Think of how hotels are sleek and minimalist, but you still enjoy them. This is done on purpose since people like an escape.
We have science to back this up! You've probably seen the minimalist movement popping up everywhere recently with influencers such as Marie Kondo. They stress that organization is key to living a well-balanced and fulfilling lifestyle. Why not create the same experience for your guests to make them feel welcomed and refreshed?
Don't Spend Too Much Time and Money on a Particular Decor Theme

While we advocate choosing a theme, we also mentioned that picking similar pieces is a great way to attract even more potential guests. The issue is that by selecting an article, you are potentially excluding a sector of people who are dead set on staying in a place that matches their taste. Especially if you're looking for a more upscale customer versus some budget-conscious customers, it's essential to cater to as wide of a net as possible.
At least in the beginning, when trying to build a name for yourself and see which types of guests you attract. It's also essential to look at the area where your rental is. As much as we advocate for choosing themes that can appeal to everyone, you have to see your competition. That's the beauty of home décor; there's no wrong or correct answer; it's a case-by-case situation.
It's more important to create an experience that's different than the other rentals in your area, and you can achieve this by standing out through your décor. Especially with those consumers that feel like splurging and going all out in their stay, you might miss out on them. They're most likely to want and compare homes in the area and go with the best prices where they get more bang for their penny.
Don't Buy Matching Pillow/Furniture Covers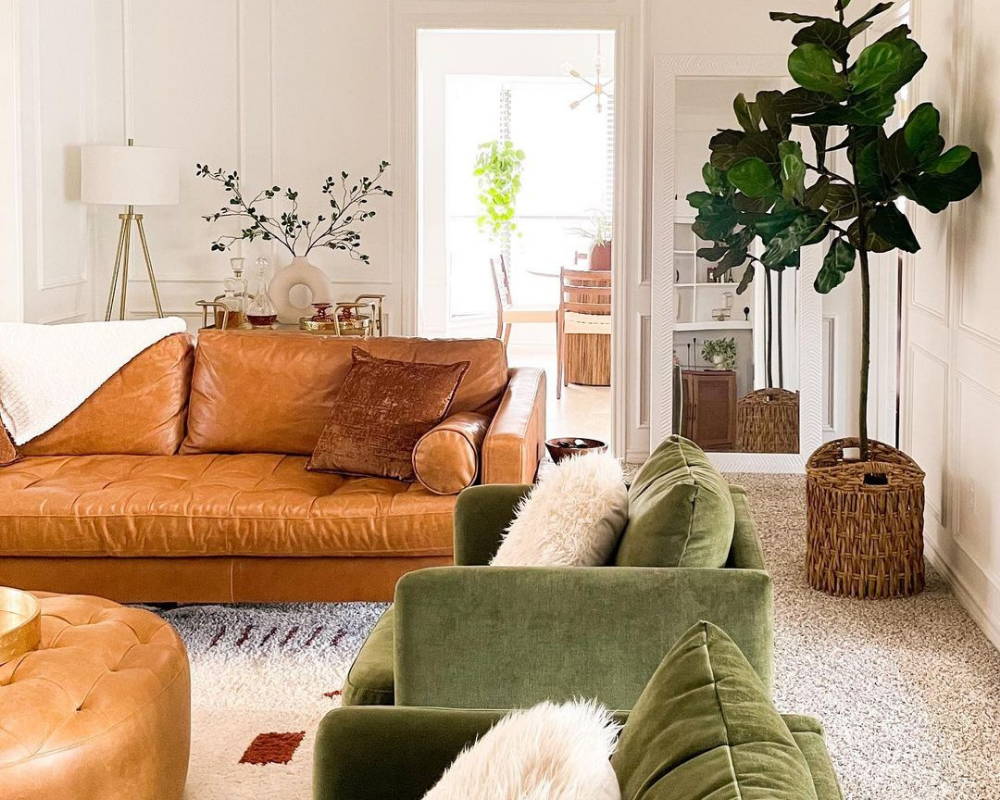 When it comes to preserving the essentials, you might be looking at ways to maximize the longevity of these items. For example, pillows and sofas are a necessity, but it's often hard to come up with ways to keep them clean without constantly replacing them. This is why we recommend furniture covers to ensure your items are protected. But when it comes to covers, confirm they don't match the pillow covers.
You'll want to create some drama and juxtaposition among the different elements in the room. For example, if you have a red sofa cover, it won't look nice to add red pillow covers; in this situation, we advocate for adding other pillow covers such as black for a nice touch. Or consider adding pillow covers with a different texture, such as macramé, that gives it a nice boho touch without being too overwhelming.
It goes without saying that after every guest, you should wash the pillow covers and furniture covers to sanitize the safe; this is an important selling point for many consumers, given the situation. No matter which type of covers you choose, remember that they should look cohesive with the other furniture in your space.
Don't Forget About Amenities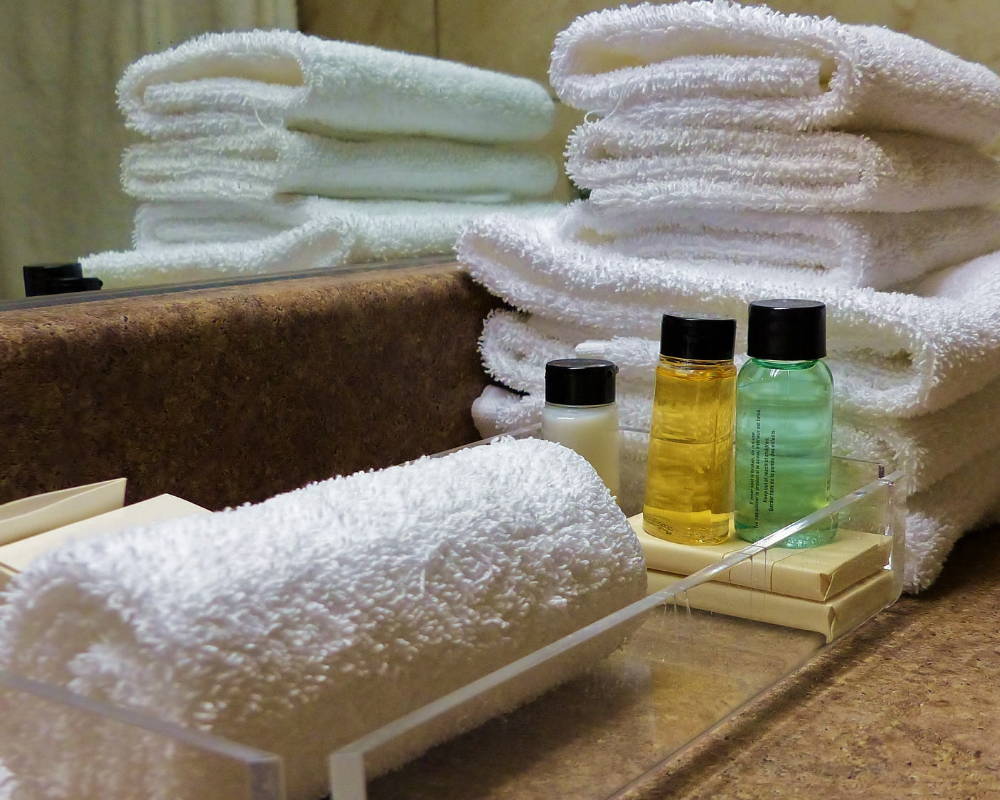 They say the slight touch goes a long way! And we couldn't agree more with this statement. Because you're trying to stand out in a crowded market, create a space to remember by going the extra mile with those small gestures. For example, you can leave a bottle of wine in the kitchen sink and add a nice note for the guests; this will help build a tight connection, but it goes a long way in creating a welcoming experience.
It's always better to exceed the expectations than under-deliver, thus having angry guests. Advertise all the beautiful aspects of your space with pride. Have a pool? Mention it! But don't forget to mention if there's a fee to heat it. Be as forthcoming as you can be, create a space the most comfortable experience, mention extra costs, and see if they'd like to upgrade. This can also be a great way to make a bit more money.
Offering little soaps, shampoos, and dishwashing solutions is a great way to increase satisfaction. Of course, the guests will be more comfortable, but it'll make it seem homier. These investments aren't expensive to add; on the contrary, they help you stand out by offering warm hospitality.
Now that you have everything you need to furnish a vacation rental home, check our website to explore our thousands of options when it comes to artificial greenery. We have faux palm trees, olive trees, flowers and more. There's something for every budget and space to make your guests feel welcomed and at home. Check us out!