How To Make Fake Plants Look More Real
As home decor accents go, fake plants have always gotten one of the worst reputations. Thankfully, with the help of today's millennials and the rise of picture-perfect, swoon-worthy spaces, artificial plants are back and trending! Rather than constantly having to worry about your plant's upkeep and perhaps finicky behavior, faux replicas are a great alternative. However, if you've been hesitant to try a fake plant because of its outdated reputation, we're here to share a few tips on how to make fake plants look more real - wherever displayed.
Invest in High-Quality Fake Plants:

If you're going to take the plunge into, know that it's an investment. Quality materials and expert "botanist" craftsmanship are hard to come by, which is why our collection of various and come in a range of prices to adhere to any and all budget constraints. The silver lining to this is that your will look faux-ever fresh and beautiful - no matter how much time has passed.
Differentiating Your Plants:

Remember, occasionally switching up location throughout your home or office can help your fake plants look more real. We all know - no matter how green your thumb is, there's no way a bouquet of flowers would live indefinitely in the same space. Instead, breathe new life into the subject by simply altering where you place it or possibly what container you wish to display it from. Not only will this help foster the idea that the plant continues to live and thrive but will also revive the space that it inhabits.
Refresh your artificial plants by changing their planters to make it seem as if they've grown and are in need of new containers just like natural plants.
Adding real soil or moss inside the planter

With real soil or moss added to your planter, it will be extremely difficult for your guests to identify whether your plants are real or not as these are unmistakably natural elements only common to real plants.
Placing your artificial plant in direct sunlight

Real plants need sunlight to thrive, therefore, placing your artificial plant in direct sunlight can make it look more real and it can easily deceive any guest that you welcome into your home.
Location, Location, Location:

Although it might seem obvious, it's always a great reminder to keep in mind where you're displaying your . Dark, ugly corners where no light is present is a dead give-away that your plant isn't real. Instead, let it take center stage in a spot that gets a lot of natural light or that allows for some breathing space; this in return will allow your to evoke a hint of natural life into the environment.
A great little trick for updating an or is to switch out its holding. While we offer a variety of in a range of , you can opt for a that comes in a nursery pot, which is easy for transporting into other alternating. Not only does that give you a little creativity, but it allows for a bit more freedom to complement your home decor scheme.
One of the easiest and fastest ways to enhance a fake plant is by adding a touch of real, natural elements to its base. Using real-life soil, dirt, sand, rocks, or moss will give your artificial plant an added hint of natural realism while adding a sense of organic texture. At Nearly Natural some of our fake plants that look real come with elements inspired by nature. For example, many customers that buy cactus enjoy adding flowers on the planter to soften the look and inject color. This also adds new color and textures to the plant, distracting the eye from the fake plant.
If you're still skeptical about displaying a fake plant in your home, why not ease into it by mixing it in with other, complementary real plants. Not only will this conjure an environment of real-life plants collectively, but it will also make your artificial plant harder to spot. Seamlessly blend artificial plants by adding them to an existing garden full of real plants. Even if you have no real plants, housing plants close to the windows will make them blend in more. For arrangements, you can try placing it on a window sill or table that gets natural lighting. Real flowers need sunlight to grow, and by placing them close to a window, you get them close to nature.
While a might be easier to care for than a real plant (no need for light or water!) they still require a certain amount of upkeep because a hint of dust can certainly break the façade of your faux-green thumb. To keep them looking real and fresh, make sure to dust them accordingly. If you're looking for more information on how to clean and maintain your, check out our post here on.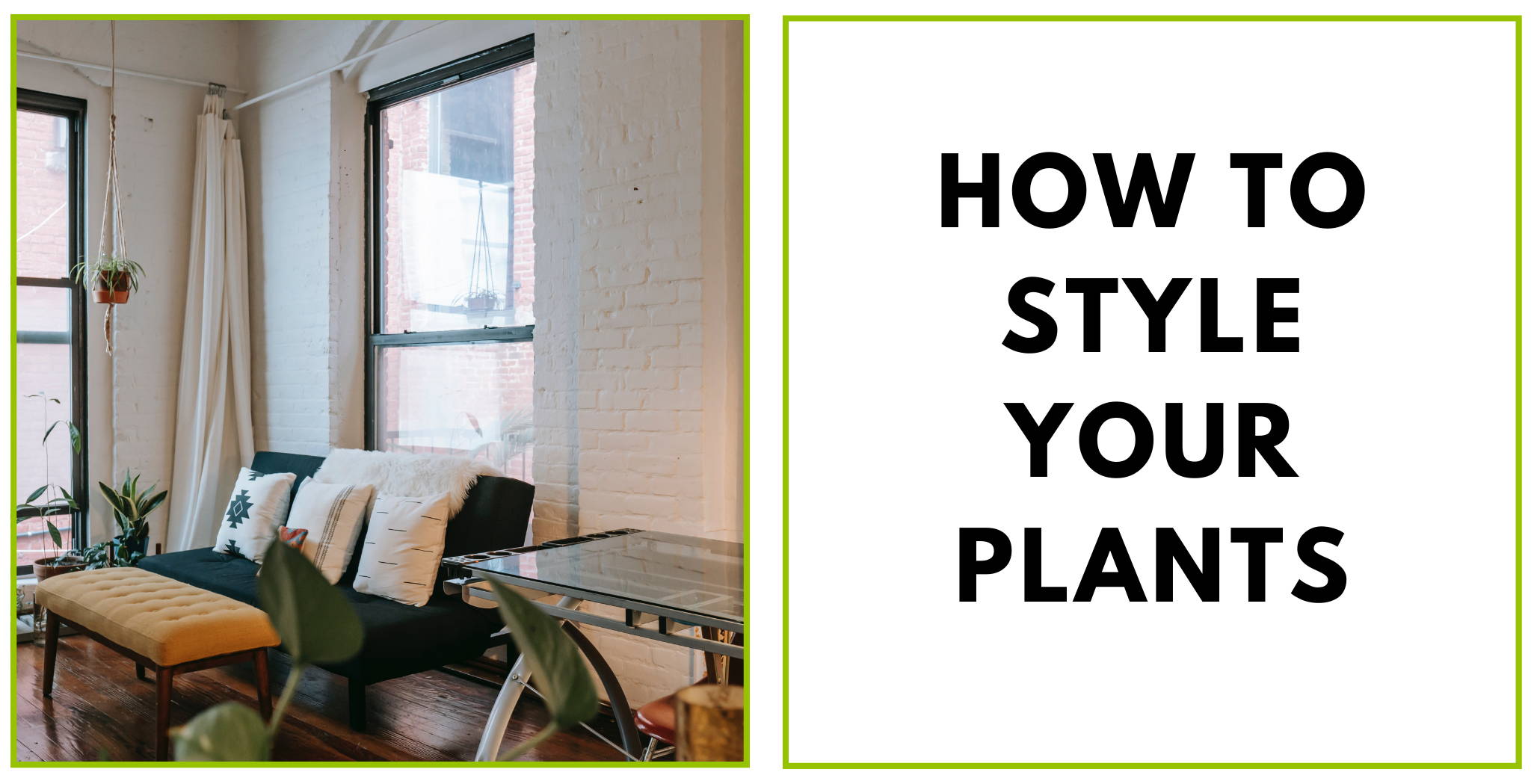 How to Style Your Artificial Plants

Make artificial plants look real by styling them with confidence to fit your space. A common complaint is that fake plants might look too perfect, as real plants have discoloration and other natural elements, be inspired by nature when you shape your tree. Use the product image as a reference point when styling; remember this is just a reference point and that real plants don't have a right or wrong answer. When your tree arrives, you'll most likely get a plant that needs styling, as it's wrapped in plastic for protection and comes in the box. Remember to check that the plant is standing up vertically, not to damage or break the planter. When you're ready to start shaping, begin at the bottom by carefully pulling each section/tier, each branch is flexible and can be shaped one by one. Once the branches are separate, start separating the branches from the base, this is known as "fluffing." How to make fake plant leaves look real? Work down the leaves by creating a slight curve; this will make the leaves more lifelike. Continue this process throughout, and remember to always start from bottom to top. Once your tree is ready, house in any setting and admire it. Remember to clean it regularly using a feather duster.
Please note all imagery featured is purely inspiration and not a product of Nearly Natural.
Top 5 Best Selling Fake Plants That Look Real

Sometimes, a reproduction looks so interesting (and feels so good) that you have to stare in wonderment. That's the feeling this Croton plant permeates - just take a look at the deep, rich color palette, combined with the soft, billowy look. Then reach out and touch it - because the leaves feel real to touch. Makes an ideal accent piece in the home or office, and makes a great gift as well. We have to agree, this is about how real how it gets, this is our pick for the most realistic looking faux plant. With the vivid colors, place in any area that needs some life or a focal point.
---
The simple elegance of our Corn Stalk Dracaena silk plant is now yours without ever needing to worry about watering or upkeep. Tall, thick, long stalks overlap each other to create multiple tiers of foliage as they cascade out in a fountain of green. Those desiring a closer look will be rewarded with views of light patterns against dark green and real to the touch foliage and stalks. The leaves are so lifelike that they feel real to touch. House in a lonely corner in the living room, in a guest bedroom or a bathroom.
---
A classic favorite that is sure to be an ideal selection for any centerpiece, this Ginger Plant is a perfect choice for both home and office. With its variegated green leaves adorning this selection, it is further complemented by a hexagon-shaped black planter. This is a perfect choice for a gift for that hard to buy for person, or better still, get one for yourself as well. Incredibly lifelike, inspired by nature, the leaves' variegated pattern brings tropical foliage to your space and bright colors that create a focal point. The green foliage is perfect during those cold winter months when you crave some green.
---
An abundance of bold, lush greenery decorates this large leaf Philodendron. Not only does this plant have a highly detailed leaf pattern, but it also feels real to the touch. So real your guests won't know the difference. Inspired by nature, slender, delicate stems sprout forth. Perfect for your home or office. The large green leaves create that jungle look full of tropical foliage that transforms a room. Escape to a tropical oasis all from the comfort of your space; it's like taking a mini-vacation every day.
---
This artificial silver queen has lush, variegated green leaves that fan out in a cascading way, painting your indoor space with an intense green color that is sure to make you think of spring all year round. With its full and dramatic look, it'll make a good focal point on your sofa table beside your books and magazines. This 16-inch artificial plant is housed in a bright green oval vase. Add in any space that needs a spring refresh, also makes a lovely gift to a coworker or boss.
---

As a horticulturist, I struggled with the decision to purchase an artificial plant. But, as a new snowbird, I wanted some greenery in my home that would look nice with no watering needs. I put my plant into a nice wicker basket and plant to cover the top with fake moss to naturalize the look. We have a small living room but I love the 6' height and the width is perfect for a corner. Plant looks full and natural!
– Carol

Frequently Asked Questions About Fake Plants

1. Are Fake Plants Tacky?

We understand the hesitation with fake plants; they're known for looking cheap, tacky, and from the past. You see them at the crafts store, you start touching them and there it is, they feel fake and fragile. After one use, they're damaged and dead. Luckily with high-quality faux artificial plants, you can make them look real. Fake plants get a bad rep because they look fake.
Still, with modern innovations in manufacturing and more research into product development, you can find some good fakes that look incredibly lifelike and are inspired by nature. At Nearly Natural, we have clients ranging from professional interior designers, gardeners, and horticulturists, and they all leave great reviews about how real they look. The question your guests will be asking: is it real, or is it Nearly Natural?
2. What to Fill Fake Plant Pots With?

You can make artificial fake greenery look real by playing with the planters. Nearly Natural's beauty is that we make products that are perfect for DIY projects that put you at the wheel. While some plants come in an accompanying planter, many come in a nursery planter that allows you to house them in your favorite pot. You can add fake soil, faux moss, or river rocks; you can buy these at the local crafts store. Or, if you want an already finished look, Nearly Natural has perfected filling plant pots to the last detail. We take pride in perfecting this, but it's a secret. 😊