Artificial olive trees are our #1 best-selling faux trees for a good reason… People flock to them for various reasons; some include their medicinal purposes in many cultures, including the Middle East, Mediterranean, and South American. In addition, there's just something so comforting about seeing the fresh olive fruit sprouting from multiple branches for a soothing atmosphere where you can feel closer to nature. Here at Nearly Natural, we design and cultivate faux plants that are stylish, trendy, and affordable so that you can get the designer look at a great price. Inspired by nature, our olive trees are crafted by horticulturists from premium materials for an artistic rendition of nature. Shop faux olive trees today. Please take advantage of our deals and sign up for our emails and social media to get restock alerts and other designer tips for a limited time.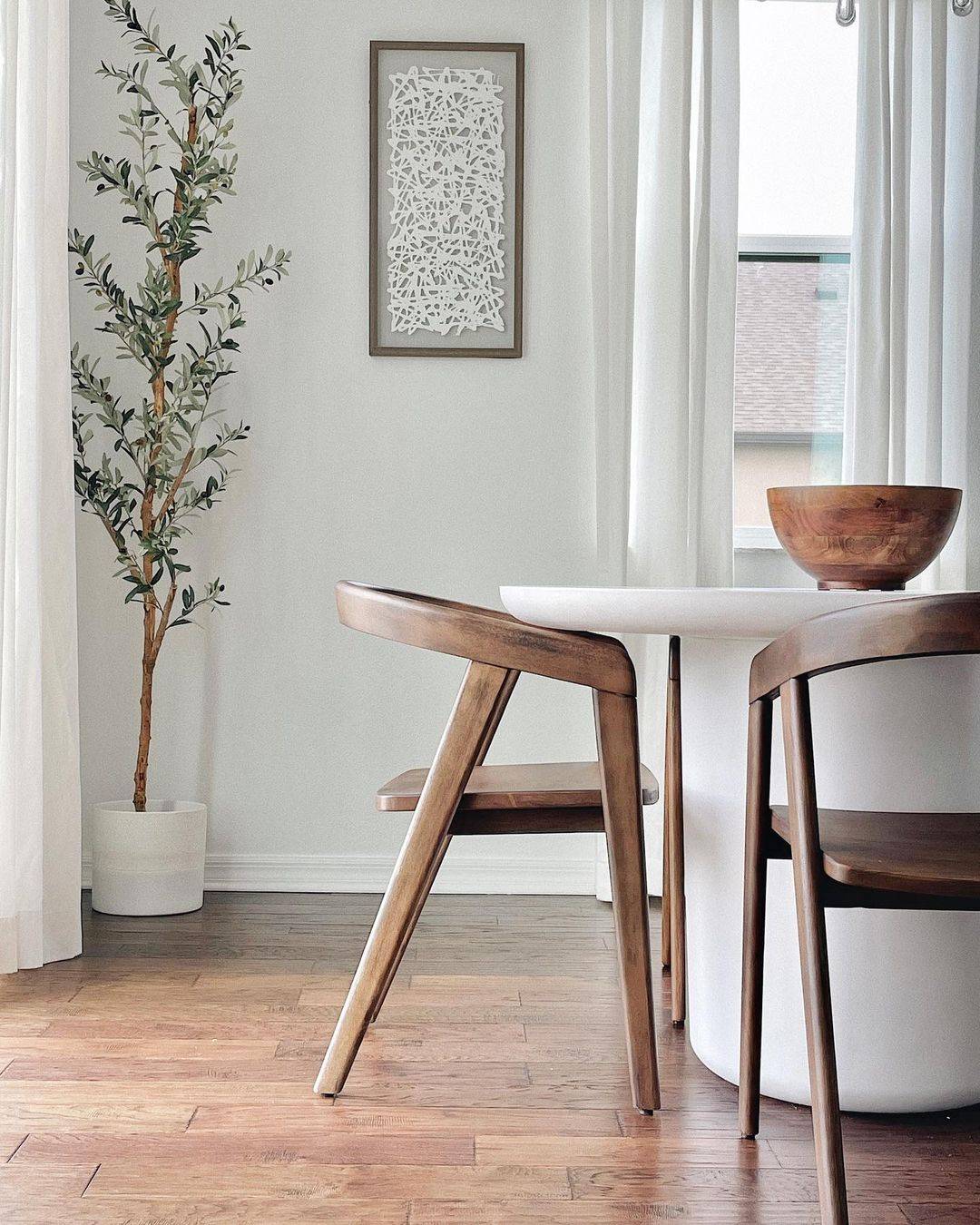 The #1 best selling faux olive tree on the internet. You've seen it all over social media on your favorite design page. The 82" in artificial olive tree is one of a kind with its natural wooden trunk sprouting into thin, lifelike branches accented by natural olives – so real you'll pick at them. Light, delicate and airy, this is an excellent option for any space. Add your favorite planter with some faux moss for a fun DIY project. Don't forget to post on social media.
You'll faux for the mini version if you love the 82" in tall faux olive tree. Inspired by the big sister, the mini is identical, just compact for those tight areas. This accent quickly becomes a best seller and a favorite among social media influencers. Get your olive tree today before we sell out again. Pair it next to your
If you're looking for an artificial olive tree that's a bit thicker and full, consider this best-selling 5' ft olive tree. Crafted from high-quality materials, this is an excellent option for those in need of something a bit on the shorter side but fuller and more comprehensive than the lighter faux olives.
Another beloved and consistently selling out faux olive tree, this topiary is a great option for following the trends. We love the double full topiary heads, adding a nice, elevated touch. Complement with your favorite planter to make it truly yours and stylish. Some influencers enjoy placing it to the front porch door side for a welcoming greeting to all.
Who can forget about the outdoors? Because olive trees are common in only one type of climate, this famous faux tree is safe for outdoor use and can help bring the Mediterranean to your outdoor living areas. We love how it looks together in multiples for a cohesive look and feel around patio furniture.
One of the most pronounced and elegant faux tree in our collection, this faux olive tree is perfect for those looking for the most artistic rendition of nature. Inspired by the magnificent olives in Italy, this piece is ideal for when you want to make a grand entrance. Add a stylish planter for a complete look.
With brilliant green foliage that has been arranged into a simplistic but alluring shape, the UV-resistant artificial olive topiary tree will make a great addition to any outdoor setting. Use it to fill up any pocket of space next to a table, armchair, or small end table to help highlight these furniture pieces. Consider adding multiple around patio furniture for an elevated look and feel and get the designer look.
Complete any tabletop look with this faux olive tree in a bowl planter. Many interior decorators love neutral, warm, earthy colors for this new year. And this faux tabletop olive delivers just that without any of the maintenance. So get the look today and transform your space into a stylish oasis of green. We recommend feather dusting around once a month and covering during extreme weather to ensure longevity.
Consider our 6' olive artificial tree for another light, thin, and airy option. Featuring a slender brown trunk that splits into stems, this fake tree elegantly displays faux leaves and is accented throughout with fake olives so realistic that you'll want to eat them. Our newest addition to the olive tree collection quickly becomes a best seller because of its slender profile.