Spring Coffee Table Decor Ideas & Essentials
Make spring lovelier and sweeter with the decorative spring faux flowers that can instantly add beauty to any lounging area. To have the interiors look enticing and appropriate for spring, artificial small plants and spring fake flowers are the best spring coffee table decor items that can achieve this goal. Artificial small plants add color and life to the gloom and an enthusiastic attitude to the calmness of spring, making everything more comfortable and habitable in the spring interiors. The best spring decor items should be refreshing and energetic. With lush and tiny greeneries on spring coffee tables, spring will be much more exciting every day. Choosing small artificial plants over the natural and real ones because of benefits such as less maintenance as these do not outgrow their plants, you do not need to water them, and there will be fewer causes of hay fever. Here are the essential tips and tricks on how to select and decorate the interiors and coffee tables with the best spring decor items.
Tips for How to Decorate a Coffee Table For Spring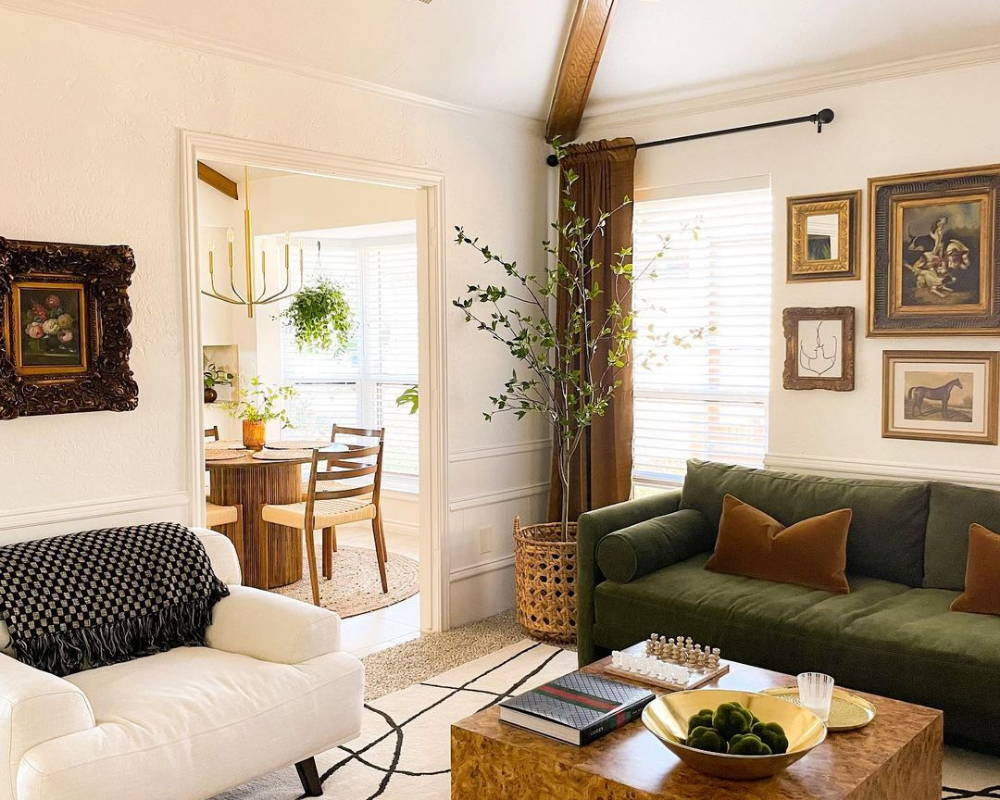 Keeping it simple will ultimately make everything cozy and pleasant. A simple spring interior decoration organizes the space and lets everyone focus on the sweet sound of the rainfall and the decadent taste of anyone's favorite hot drink. With our artificial plants for sale, you will have the best finds for outstanding designs that perfectly match your spring coffee table and living room.
Keep a Decor Theme in Mind

It is better to stick to one central theme to have an intact appeal of the spring decors. With a unified spring interior decor, you will have a more appealing lounging space. In addition, the artificial spring faux flowers give a dreamy and magical approach that turns any room into a colorful garden.
Keep the Design Consistent with The Rest of Your Room

The best thing about spring decor items like spring coffee table decors or faux spring flowers is that they are versatile and flexible. Flowers can be used in any season, and it makes an organic perception of anything it is applied to. Choose the best spring decor items that fit your existing space design to avoid cluttered-looking interiors.
Decorating a space does not have to be very costly. However, it is why there should always be a budget to set. The decoration is more practical if it's worth the price and of the best quality, just like our artificial plants for sale that is defined by elegant characteristics and aura.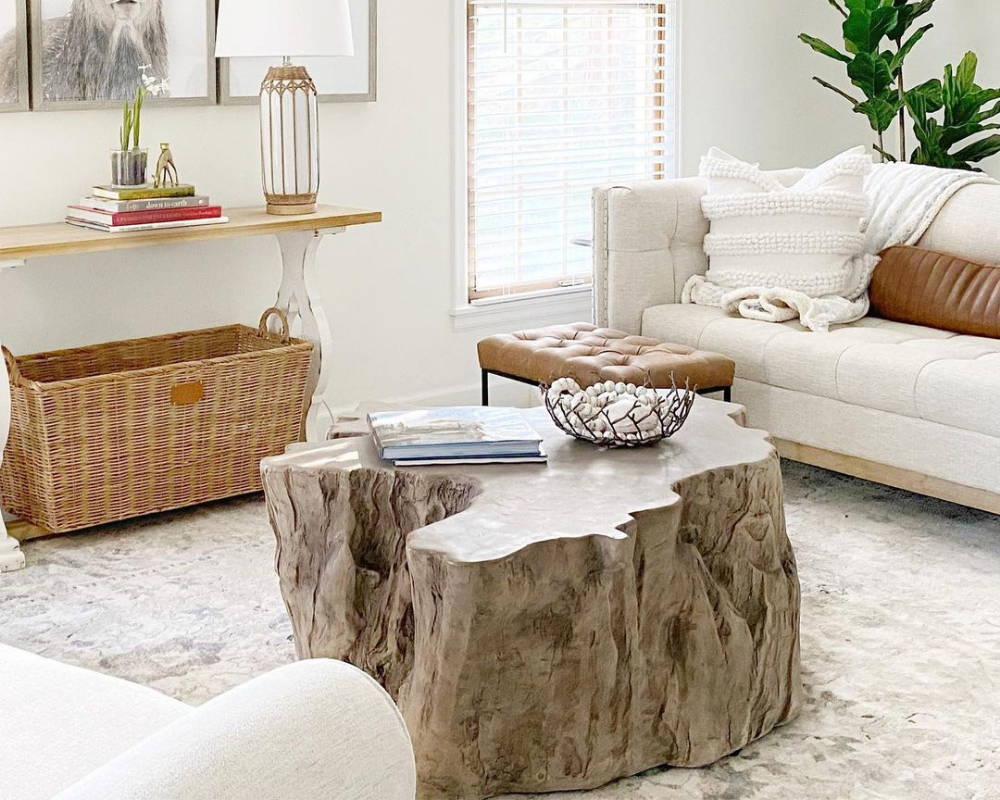 Another best aspect about spring decor items and faux spring flowers is that ey can be paired with other tabletop decors. To make your coffee place look adorned and embellished, you can match and mix it with other tiny adorable items. Here are some of Our Favorite Spring Coffee Table Decor Ideas:
Candles make everything look luxurious and magical. Pairing our artificial plants for sale with the candles of your choice makes a royal encounter on your spring coffee table decor. If you pair your small artificial plants with candles, make sure that it has a complementing shape. For narrow potted artificial plants, use long and narrow candles.
You can use our small artificial plants for sale as a centerpiece on any center coffee table. You can pair a foliage artificial small plant on wooden furniture; for modern-designed furniture, you can use a sleek potted artificial plant from our collection.
Use a Wooden Tray or a Small Basket

A wooden tray and a small basket will be a fabulous decorative addition to your spring faux flowers. It will always feel like a blossoming Easter while adding some visual interest to your living area. For a farmhouse look, add a tray crafted from wood and with those rustic touches.
You can have a word art of your name on your side table and decorate it with a small spring faux flower beside the last letter. Gold or metallic texts are perfect hues for the designs of our small artificial plants for sale. Choose an inspiring message for an elevated look and create a welcoming environment.
Arrange the books horizontally, diagonally, or vertically; adorning the pile with an artificial potted plant near it will make the books look inviting. You can use your book pile as decorations and place a small potted plant on top of the last book. Wondrous! This is an upscale and high-end look.
Add a Spring Flower Arrangement in White Ceramic Vase

White ceramic vases are timeless decorative pieces perfect for any season, not just the spring. Pair your small potted spring faux flowers with a white ceramic flower vase. Feel free to reuse for every season and watch as your space comes to life without any maintenance, just change the silk flowers.