The Best artificial house plants for Scandinavian style
Scandinavian design has catapulted into one of the most popular styles over the recent years due to the stylish look at IKEA – the furniture retailer from Sweden. Known for simplistic and modern aesthetics, one of the main principles of this design is its lack of clutter. Because the Scandi countries of Norway, Sweden, and Denmark are chilly… This design style is the perfect option for artificial plants to liven and add more color. With over 75+ years of experience in the live plant industry at Nearly Natural, horticulturists craft every item with meticulous attention to detail. Feel confident in our assortment of thousands of fake house plants inspired by nature to help you achieve your Scandi dreams. Learn more about this popular style and explore some of our favorite artificial plants for this style to make your space pop.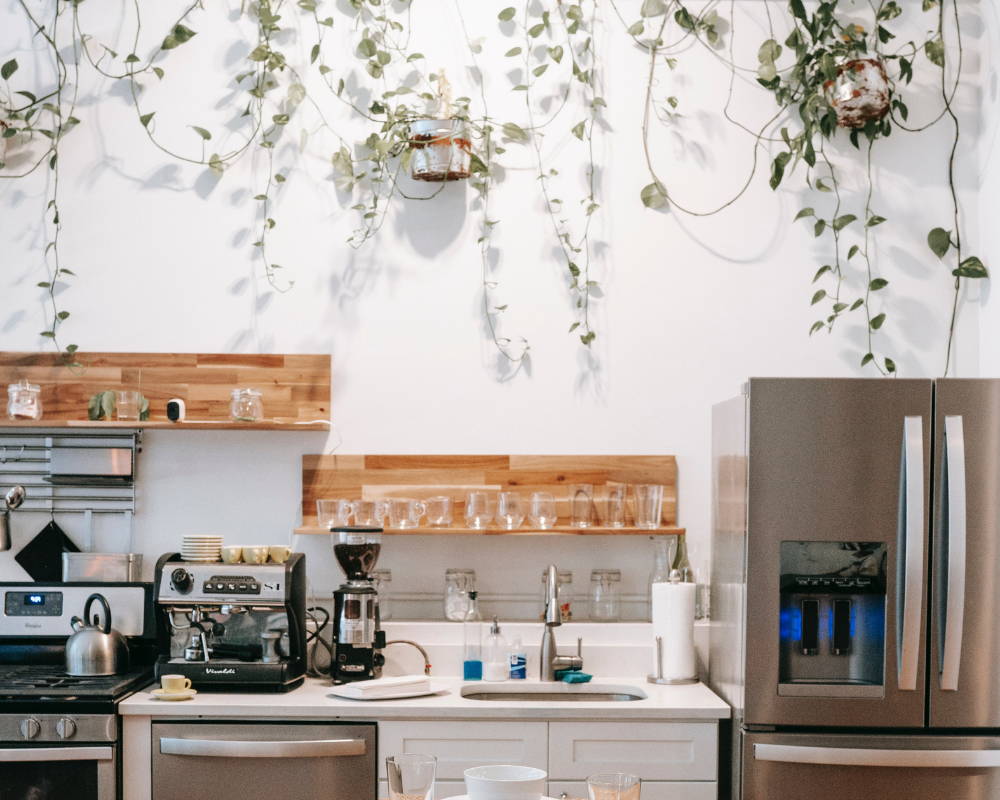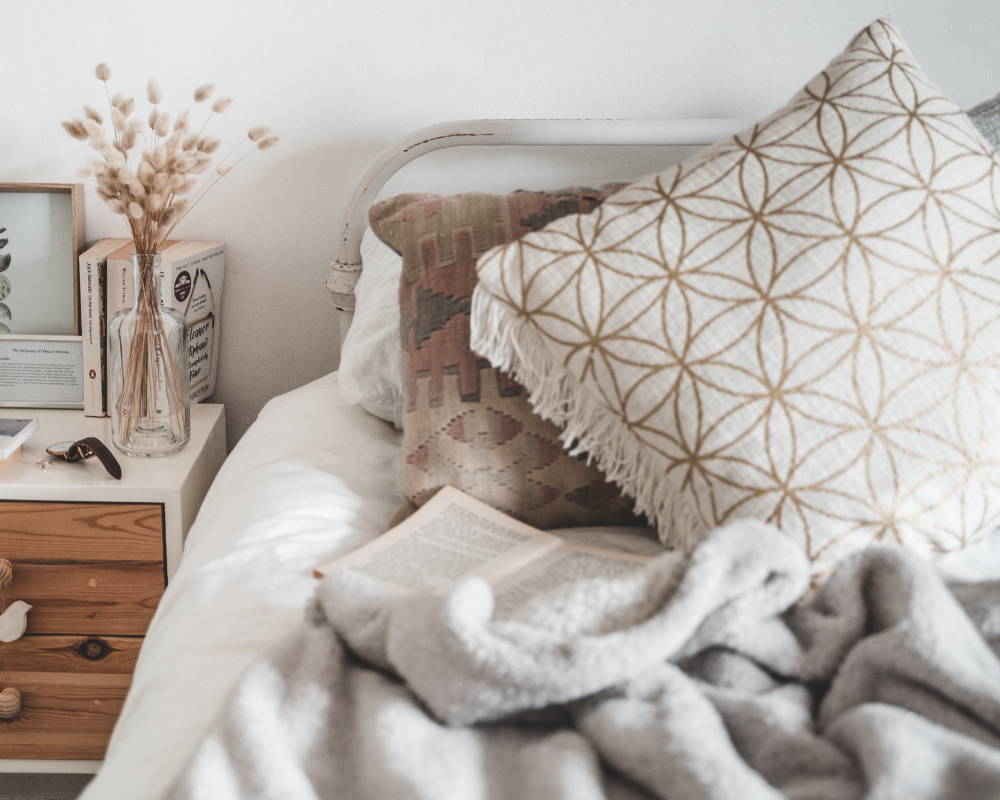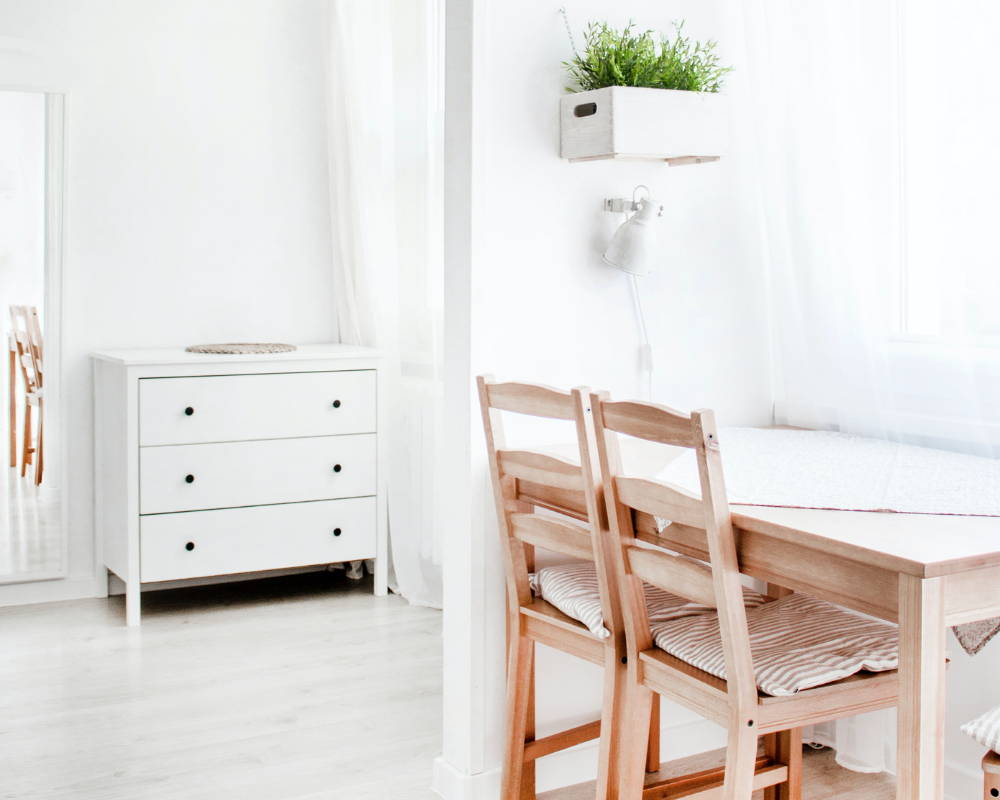 What is Scandinavian style?

Scandinavian style first emerged in the 1950s post WW11 in the Scandi countries at the same time the modern style was becoming more accepted in America. You might be thinking about another popular look, mid-century modern, that shares many similar characteristics and is from an equal time. Still, mid-century focuses on darker colors and sleeker silhouettes and finishes, whereas Scandi is brighter and airy. Because these countries are on the colder end of the weather, the residents love natural elements such as wood, plants, and trees to cozy up the space.
When decorating for this style, the hues tend to be neutral, with some colors inspired by nature, such as light greens and baby blues to resemble the water. While many people love the simplicity of this style, you can still add color and textures through plants and trees. Artificial plants are essential because the natural elements are essential in this look, especially since it's challenging to maintain greenery in Scandi countries. Not only is greenery a principle of this element, but silk plants for the living room are a great way to fill in bare corners of the home with maintenance-free home décor. One of the biggest appeals of this aesthetic is just that – the soothing appeal of coming home and relaxing after a stressful day in a decluttered home. And with their maintenance-free benefits, artificial floor plants provide another benefit. Check out our top faux plants and trees for Scandi style and let us know what you think, take your décor to the next level today.
This incredibly realistic leafy faux bamboo tree is at home almost anywhere, but it's a surprise on a covered porch or in a sunroom. Its thick foliage explodes up and out of a sand-colored bowl topped with river rocks.
Why we love it for Scandi – Its neutral-colored planter and river rocks accent any natural-hued home easily. The leaves add a little eastern touch without being overbearing, making the style look clean and well thought of.
---
Take a trip to the wild side with this Mixed greens artificial plant. Different plants ranging from ferns, grass, Philodendron, and Dieffenbachia form a cluster of colors, texture, and depth that transform any space into an indoor jungle. Exotic to the eye, these tropical plants require no maintenance. Standing 4.5' from a white tripod planter (included in height), curate in any area needing a focal point. Perfect for bathrooms, living rooms, lonely corners and bathrooms.
Why we love it for Scandi – Not only does the tripod planter add Scandi vibes, but the jungle looks brings the outdoors in literally – without the maintenance. Complement the look with two additional jungle-inspired, tropical plants for an elevated look and feel.
---
The simple elegance of our Corn Stalk Dracaena silk plant is now yours without ever needing to worry about watering or upkeep. Tall, thick, long stalks overlap each other to create multiple levels of beauty as they cascade out in a fountain of green. Those desiring a closer look will be rewarded with views of light patterns against dark green and real to the touch foliage and stalks.
Why we love it for Scandi – The classic Dracaena is a best seller all around, adding a touch of the jungle. You don't want your Scandi design to get boring, so add this faux tree and liven your space with a touch of the wild to any bare corner.
---
Fiddle Leaf Figs are the "it" plant from the bunch. If you've tried growing one indoors, you know how difficult it is. Luckily, you can trick all your friends into thinking you can care for one with this Fiddle Leaf Fig artificial tree. Inspired by nature, large glossy Fiddle leaves have naturally occurring details throughout. Assembled from high-quality materials, feel free to bend the branches to fit in your space. Standing 6' from a jute basket, house in any area. Perfect for a living room, bathroom, or awkward corner.
Why we love it for Scandi – The jute planter is an excellent addition to any Scandi space with its neutral hues inspired by nature that blends with existing soft colors of this style. The large glossy leaves of the fiddle add that outdoors touch and create a focal point.
---
Turn your home into an indoor jungle with this Boston Fern Artificial Plant. Strands of long, green fronds arch downwards for a cascading display of green foliage. Native to the humid tropical regions, this popular houseplant requires much sunlight, but this natural-looking faux plant is maintenance-free faux ever. Standing 2.5' from a modern tripod planter, house this exotic plant in any compact area. Perfect for a lonely corner, apartment, office, bedroom, or bathroom.
Why we love it for Scandi – The tripod planter adds some Scandi vibes, while the ferns are perfect for bringing color and texture. Add in a bare corner in the living room and watch your space come to life – without the maintenance.
---