The spring season is a time for new beginnings and fresh starts. It's the perfect time to update your home decor and give your living space a fresh look. There are endless possibilities for spring decorating ideas, from bright colors to natural materials. In this blog post, you'll be able to explore four different ways you can decorate your home for spring. Whether you're adding touches of spring decor to your walls, porch, doors, or yard - here are a few tips to get you started. So keep reading to learn some of your home's best spring decorating ideas this year straight from top leading interior decorators.
Spring Decor Ideas for The Front Porch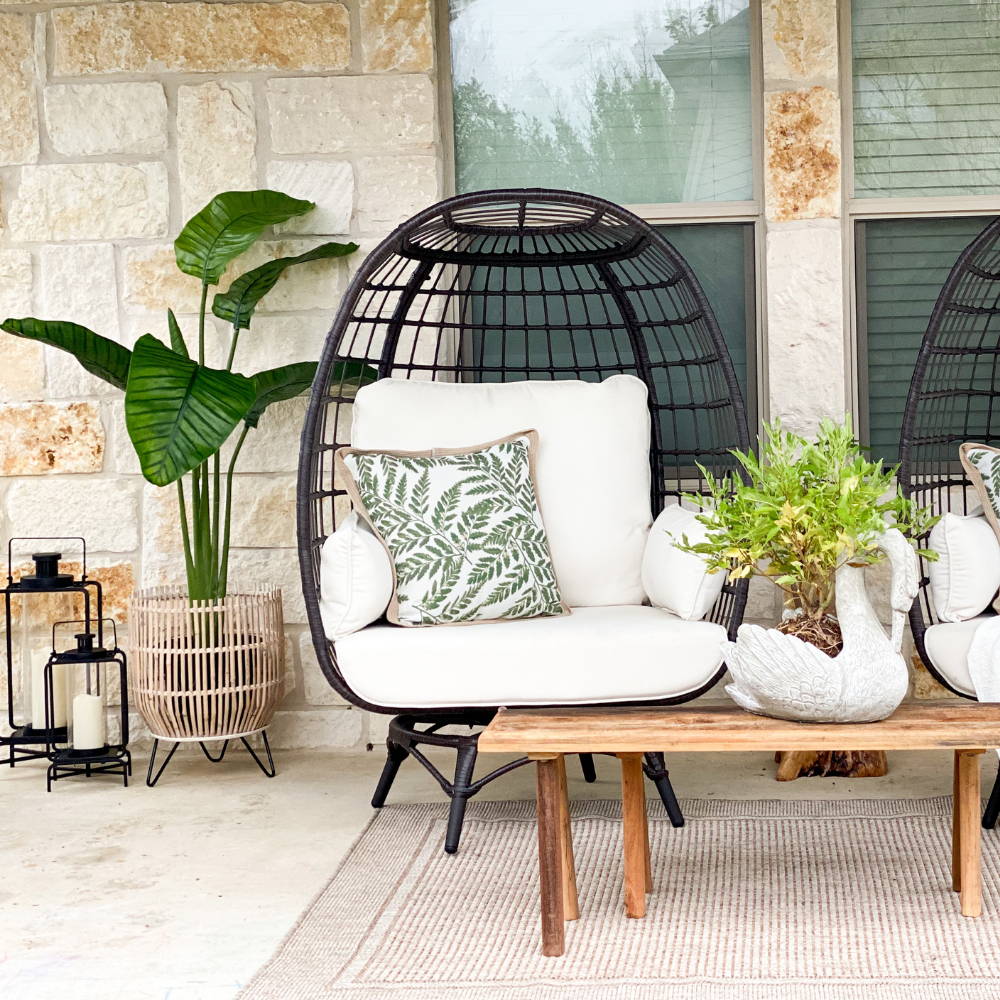 One of the best places to start your spring decorating is on the front porch. This is a great way to add curb appeal and make an excellent first impression. When it comes to front porch decor, there are a few key elements to keep in mind. First, consider adding some bright colors with flowers, outdoor potted plants, or paint. This will instantly give your porch a springtime feel. Other porch decorating ideas for spring include adding some natural elements like wicker furniture. Don't forget the little details, either! Adding a welcome mat or a few spring-themed decorations will make your porch stand out.
Other great tips for your front porch decor include:

Stick to two or three spring colors for a cohesive look.

Add greenery in the form of potted or artificial plants and springtime flowers.

Please keep it clean and tidy.

Make it inviting for your guests and family.
Spring Wall Decorating Ideas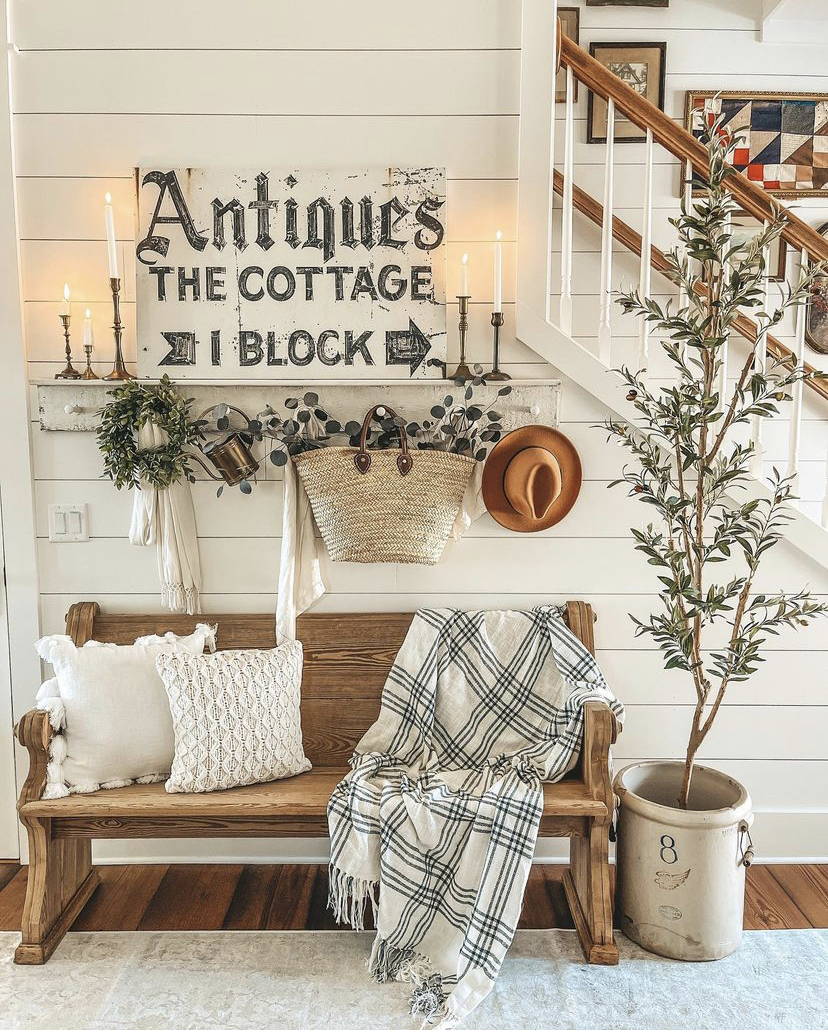 The walls inside your home are a perfect canvas for spring decorating. One of the easiest ways to add spring decor to your home is by adding shelves and fake plants that add life to the space. If you're feeling ambitious, you can add a fresh coat of paint, new wallpaper, or even a stencil design. Floral prints and nature-inspired paintings are another great way to add spring-themed art to your wall decor. Next to your fake plant wall decor, you can incorporate various decorations like statues or vases. Decorating your home for spring will freshen up your living space and add new life to your walls, but it can also help boost your mood and make your home feel more inviting.
Other tips for decorating the walls inside your home for spring include:

Hang tapestries, quilts, or family photos.

Install additional shelving for more fake plants and other spring-themed decorations.

Choose colors that complement your spring decorating style.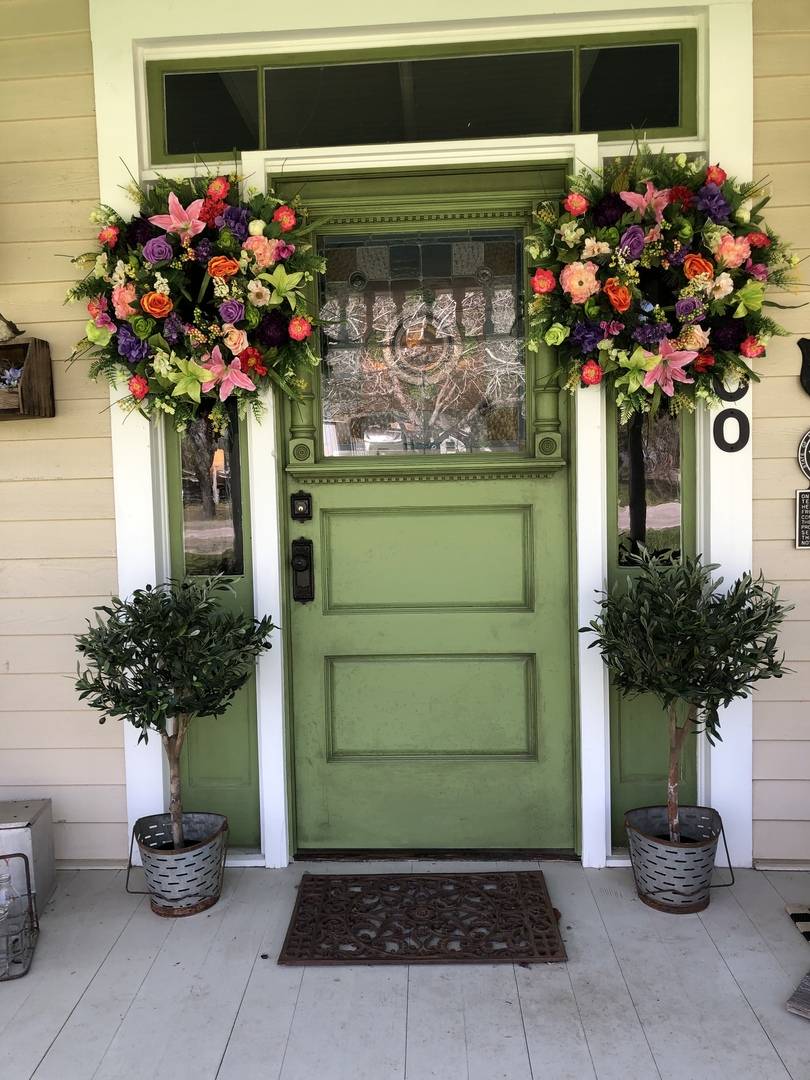 Your front door is another bright area to focus your spring decorating. This is a great way to add curb appeal and make an excellent first impression. When it comes to spring door decor, here are a few tips to keep in mind:

Consider adding bright colors with flowers or paint to give your entrance door a springtime feel instantly.

Add some natural elements like twig wreaths or wreaths with artificial greenery or fruit.

Install lanterns on either side of your entrance door.
The easiest way to decorate your front door for spring is with a floral or natural wreath, but there are many other ways to elevate your front door's aesthetic appeal with springtime decor. Consider clever lighting installations or placements, painting your door in a bold, bright, and welcoming color if you're able to. You can even decorate your front door for spring from the inside out. Colorful plants or artificial greenery on either side of the door makes your home feel more inviting for everyone who comes and goes. Consider complementing the look by adding some florals to the planters.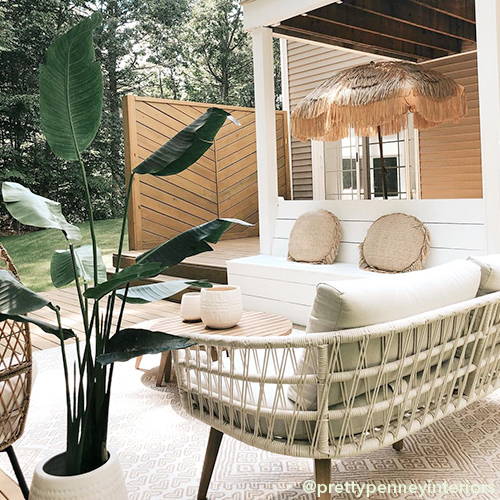 Finally, your outdoor living space is the last great place to add some springtime decor. You likely will spend a great deal of time outside during the spring, so it's important to decorate in a fun and inviting way. Some outdoor decor ideas include:
Add various hanging plants, planters, and flowers around your space.

Install lighting over your back patio or in the trees and bushes around the yard.

Adding comfortable outdoor furniture and a fireplace.
Updating your exterior space with these spring decorating ideas can make your springtime more relaxing and enjoyable. With these spring decorating tips, you and your home will be ready for spring and everything it brings - warm weather, sunshine, flowers, green growth, etc.