Top 10 indoor olive trees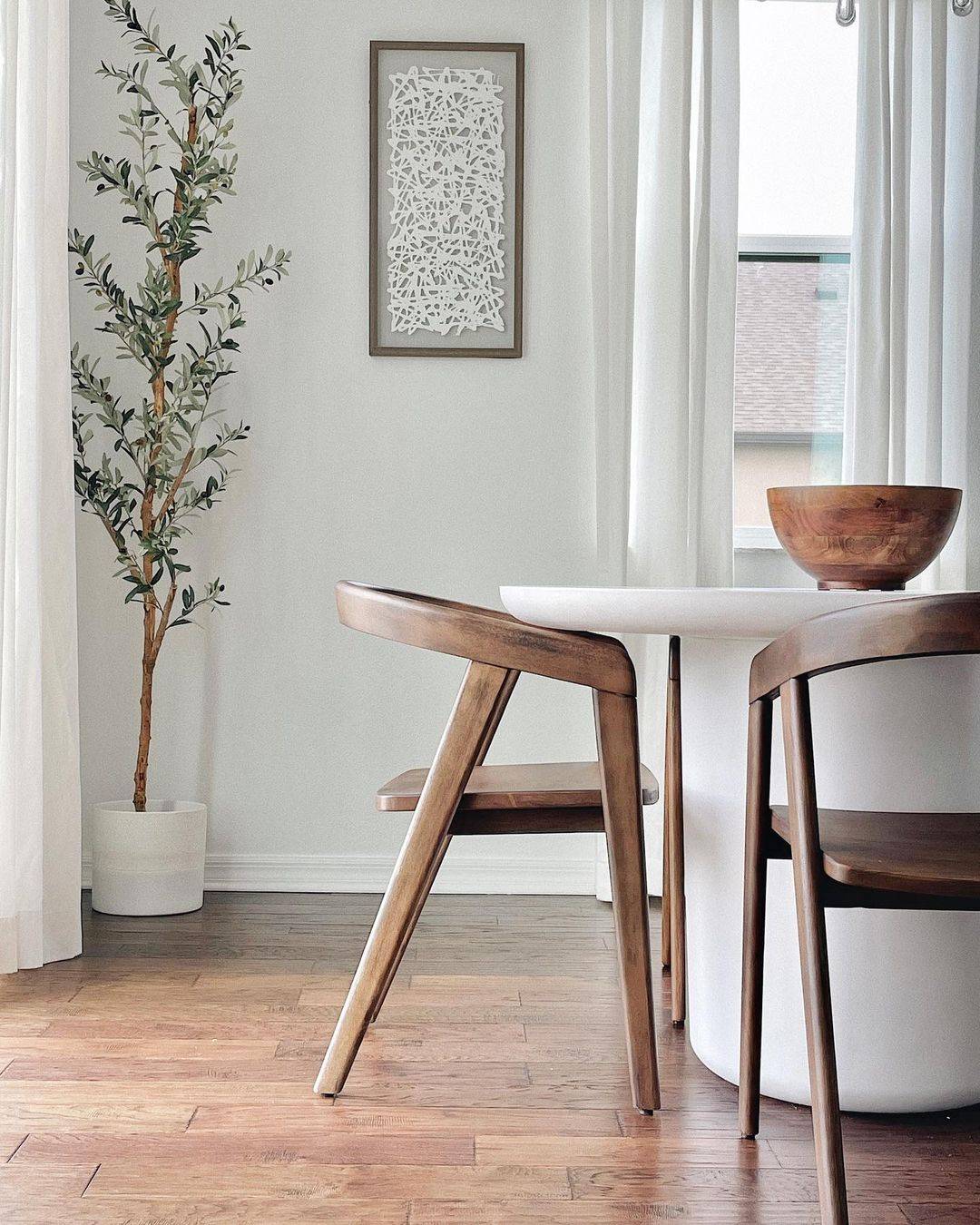 Olive trees. The most popular, best-selling collection of faux trees. Catapulted into the mainstream by social media influencers and leading interior designers, our olives are some of the most recognized in the home décor world. Perfect for spaces of all sizes, faux olive trees provide warmth, color, and texture to any style décor. You've probably seen our world-famous all over social media, so why not get the trendy look in your living area and emulate the style of your favorite influencer? The good thing is that now you can buy at budget-friendly prices accessible to all. Long gone are the days of spending furniture on premium pieces to have a stylish room. Anyone can achieve their design aesthetic by adding faux olive trees. Don't be scared; our fake trees have a sense of realism with a natural trunk.
With 75+ years of experience in the live plant industry, Nearly Natural was founded to create the most lifelike artificial plants in the industry. Pioneers in high-quality silk botanicals, our nature-inspired faux plants and trees are trusted by home décor enthusiasts, interior designers and social media influencers. And now, you can get the same look in your home with our expertly crafted high-quality faux trees.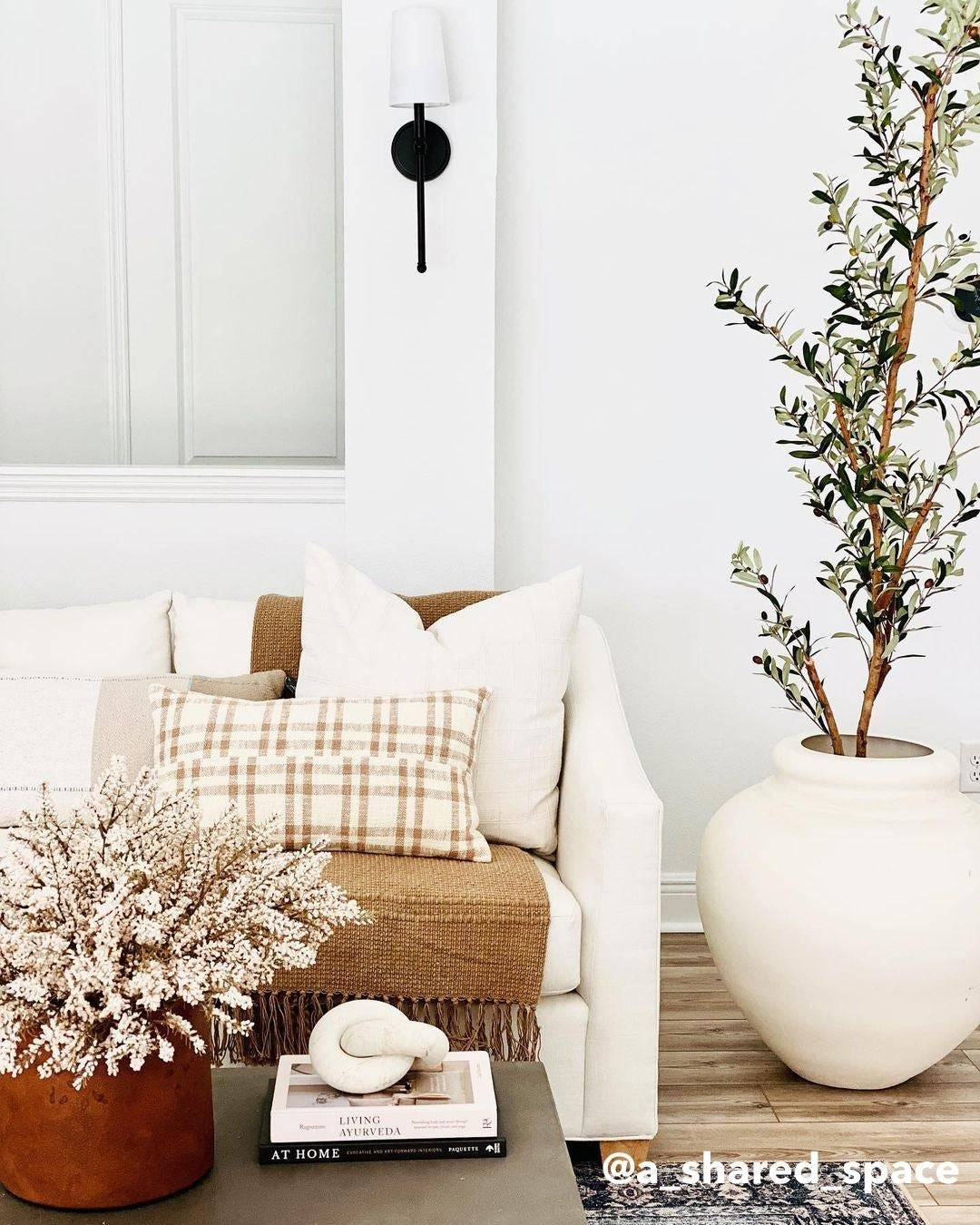 How to decorate indoors with an olive tree

Before starting your shopping journey, it's essential to decide on a spot to add your faux olive tree. This is essential so you can buy the best fake olive tree depending on the size of your space. There are many out there, and you want to avoid messy returns.
Measure your space - When decorating with faux olive trees, choosing an adequate one that looks proportional in your space is essential. If you have higher ceilings, consider a taller faux olive tree, whereas more compact spaces could do with a 6' and under one.

Find a matching planter - One of the ways to complete the look is by finding a stylish planter to match the existing décor in your home. We recommend switching planters whenever you think you need a little refresh without breaking the bank.

Shape your tree - Once your faux tree arrives, you'll notice the leaves will need a bit of shaping. Again, look at the image on the product page as a guide for the finished look.

Curate with other faux plants - Adding artificial greenery is the best way to liven any space, and by curating with multiple plants and trees, you elevate your décor. For example, indoor faux olive trees blend great with other greenery, such as flowering plants.
Light, thin and airy, many love this tree for its sophisticated yet rustic look and feel. Adorned with faux olives, so lifelike that you'll feel as you're walking through the Italian countryside. Enhance the beauty of your home by adding this artificial olive tree to any corner of your space. We recommend a natural basket or any planter that blends with your existing décor. The best part? This faux tree blends with many style decors and you can add in spaces of all sizes.
---
Delicate yet sturdy, whimsical yet stately, this Olive Topiary fits snugly into any décor and announces nature's majesty all year round. The 1794 leaves are divided into two faux growth points from the stately trunk and splay about in all directions, giving a casual appearance that perfectly contrasts the neatness of the two groups. Makes an ideal doorway accent or conversation piece.
---
Make your entryway stand out with this artificial olive tree that stands 6' tall. Purchase two of them, one for either side of a doorway or entry door, to make a dramatic impact. Comes in a white tower planter with white river rocks. Decorate in a home office, nursery, bedroom or living room for an elevated look.
---
With this Olive Artificial Tree, you don't have to go far to attain a vacation state of mind. Embrace the Mediterranean lifestyle with this skinny, elegant tree showcasing a sparse design with variegated 552 olive leaves adorned by small olives – a delicacy in the region. Standing at 4.5' tall measured from its black pot, customize with the planter you like and make this piece truly unique. Incredibly lifelike, easy-to-blend branches allow you to shape as you desire fit to your space. Decorate in your office, nursery, or kitchen nook for an elegant, fresh touch.
---