Top 10 Outdoor Trees
Enhance your outdoor living areas with some maintenance-free artificial outdoor trees. We get it. Landscaping is expensive and time-consuming. But it doesn't have to be. Enlist the help of artificial outdoor greenery, and you'll be on your way to cultivating your dream garden in no time. With more time at home, transform your space into an oasis that transports you to your favorite iconic garden with outdoor artificial trees. No matter if your ideal style is more Mediterranean, desert, Asian or tropical, we have an alfresco item for you. Escape the routine of daily life and retreat to your open-air area. Achieving your desired look is easier than it seems with the best artificial outdoor trees.

Especially if you travel, have a vacation home, allergies, pets, or kids, artificial outdoor trees are an alternative if you have specific needs. We offer various items that are UV resistant – allowing you to place in any area safely. To check if an item is outdoor safe, look at the title, and if you see the words, UV Resistant or Indoor/Outdoor, you can house anywhere.
Here are our top 10 best-selling outdoor trees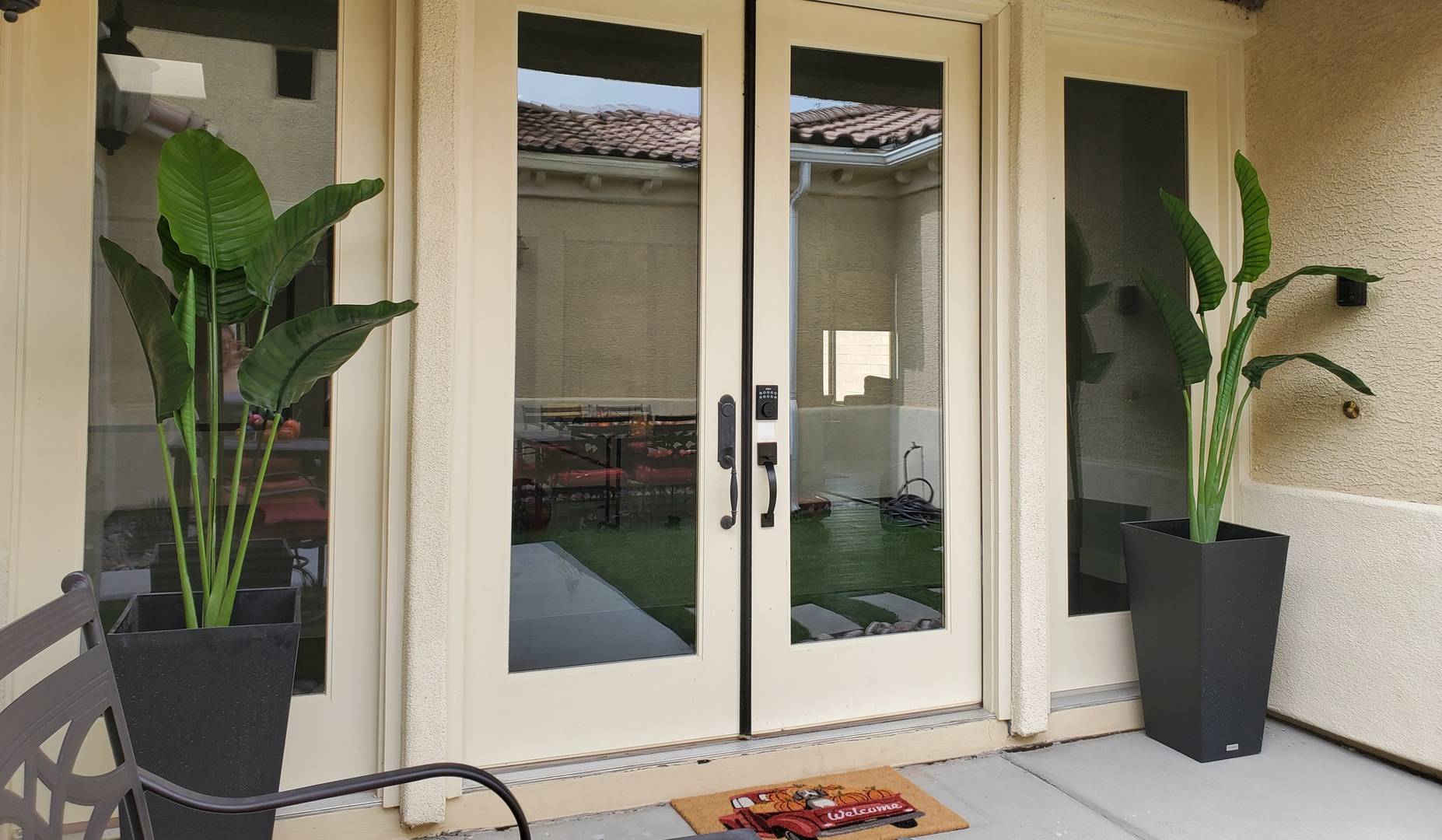 Exceptionally lifelike, this palm tree delivers a festive, fun vibe. Stabilized in a nursery planter, customize, and DIY in your favorite planter. The regal, stately Travelers Palm Tree is the perfect way to bring some tropical vibes anywhere you live (even to your patio in cold weather!). Pair in multiples for a cohesive look.
Add two artificial palm trees doorside for a cohesive look.
Clean once a month with a feather duster
Looks great in any area no matter the environment, achieve that beachy look today.
---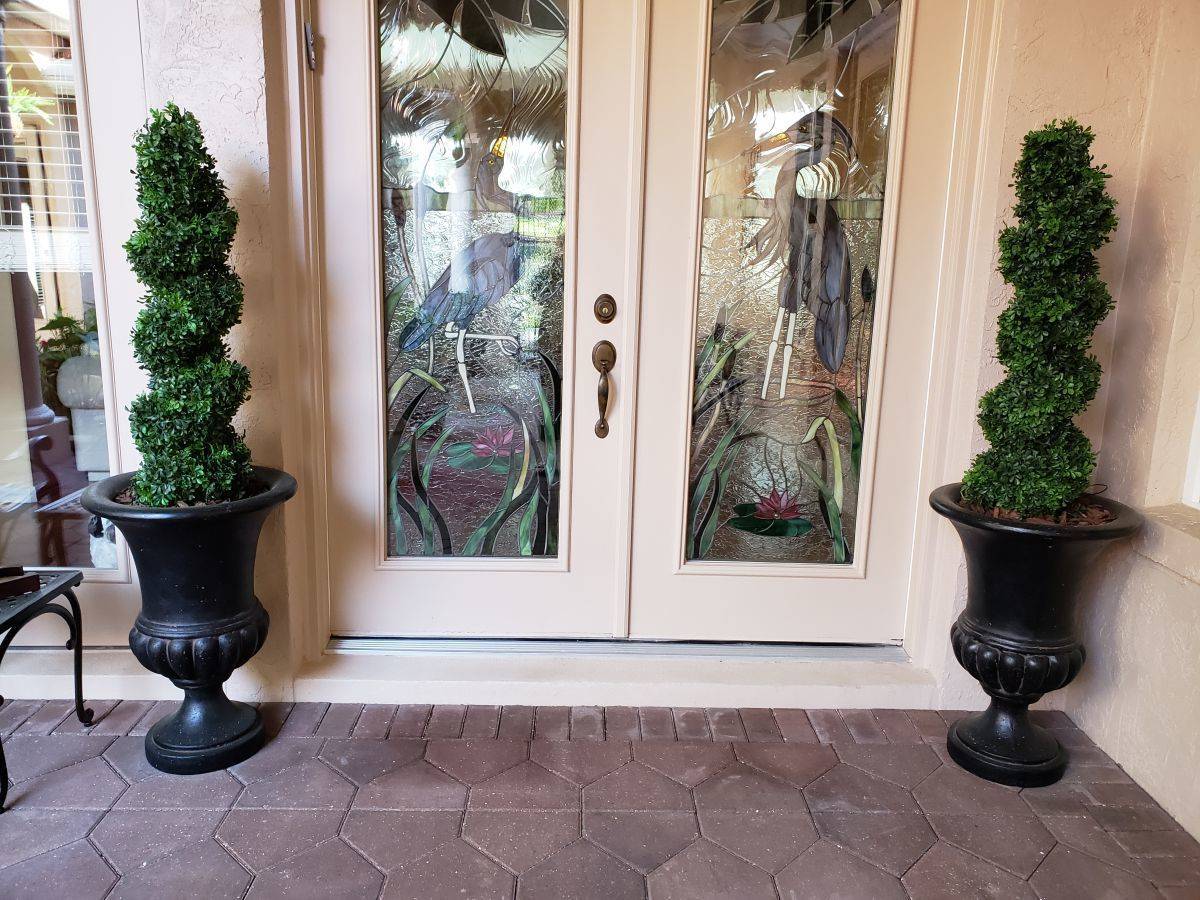 A twist on the classic boxwood, these European inspired topiaries transport you to your favorite European garden. Welcome, all guests for a soiree that they'll be sure to remember. Place along the entryway, or indoors for a French-inspired vignette.
---
This decorating hedge is small but mighty. The tower shape makes for a perfect backdrop to any canvas that needs a little love. DIY and stabilize in your favorite planter to increase the height.
---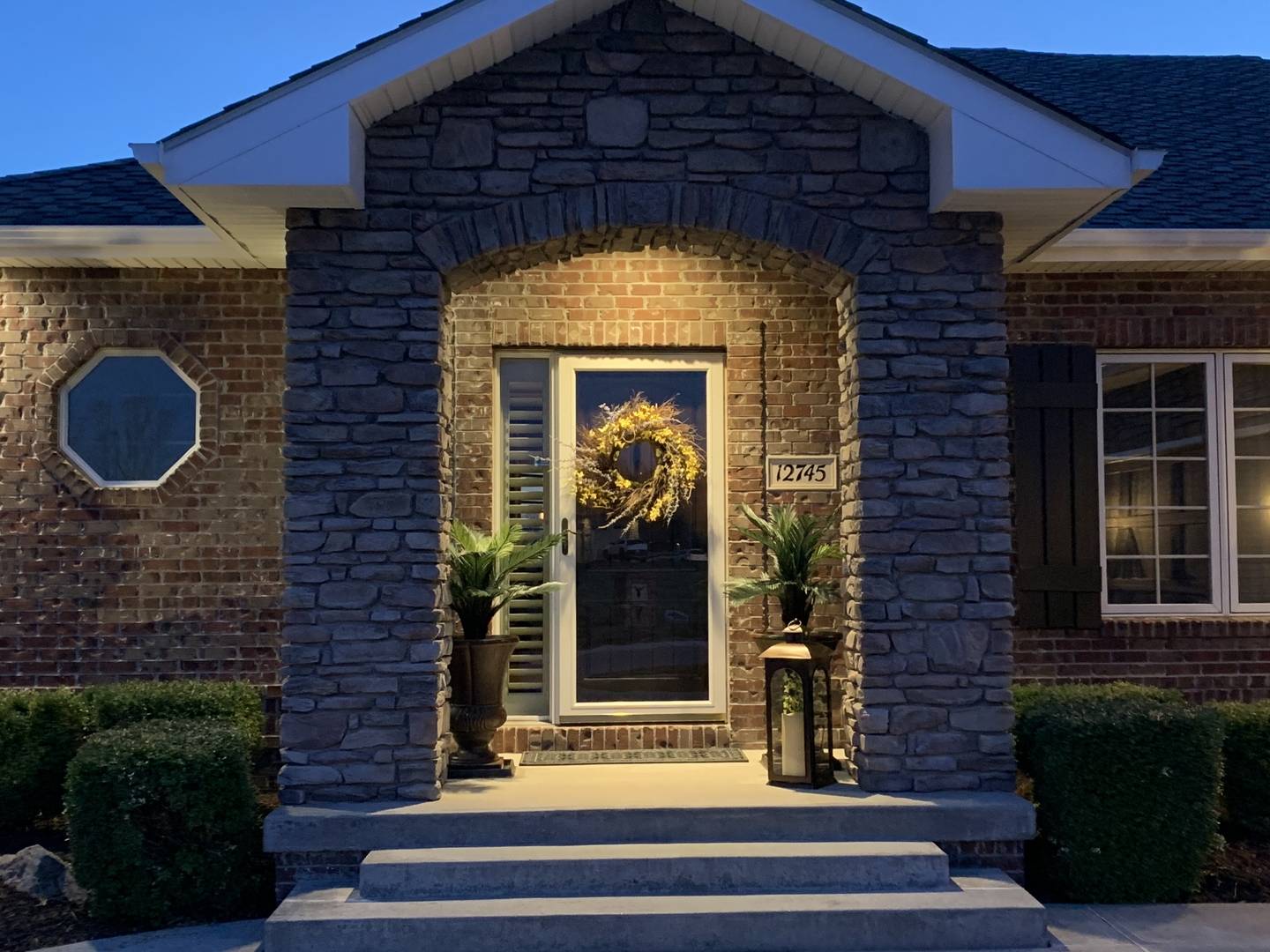 Picture Credit: Richard R.
This one is a customer favorite because of its lifelike qualities. Some even say they can't tell the difference between the living Cycas and the faux one. The 15 leaves of foliage are incredibly robust, comparable to a cascading fountain of greenery.
---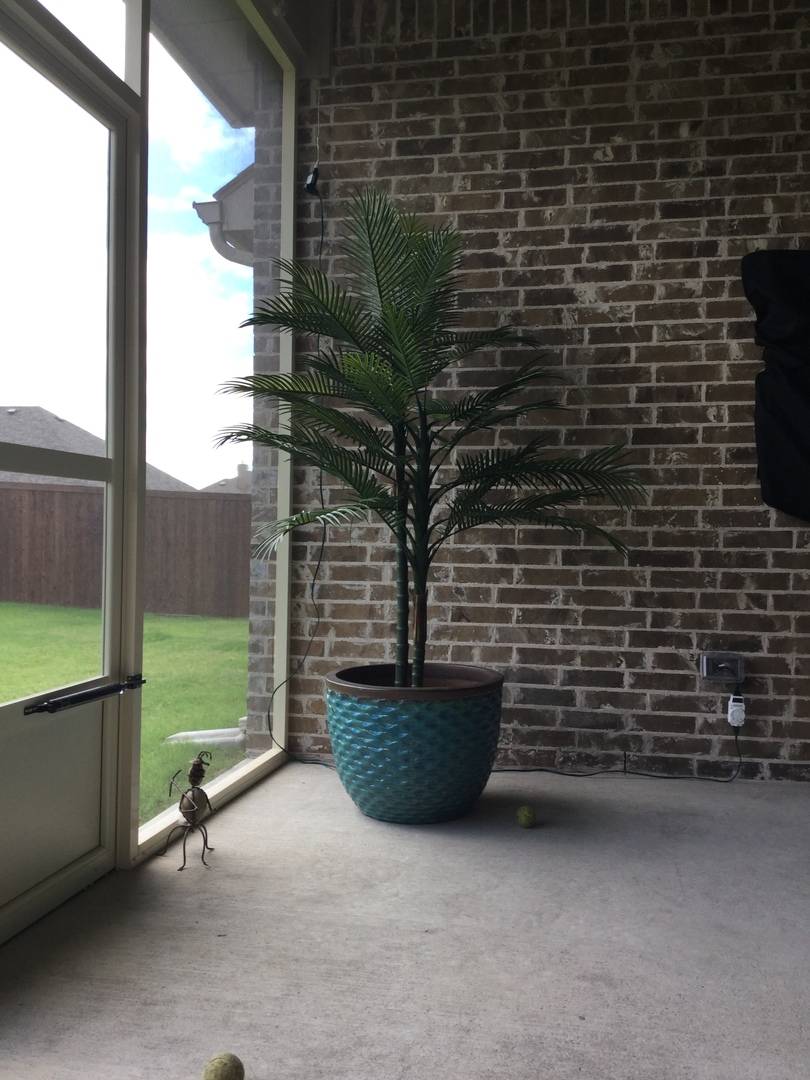 If you miss those Caribbean nights, bring the sea-breeze to your space with the help of this Palm Tree. Incredibly lifelike, bring symmetry and texture to your outdoor areas. If you're looking for a maintenance-free way to spruce up your home, you can't go wrong with this piece.
---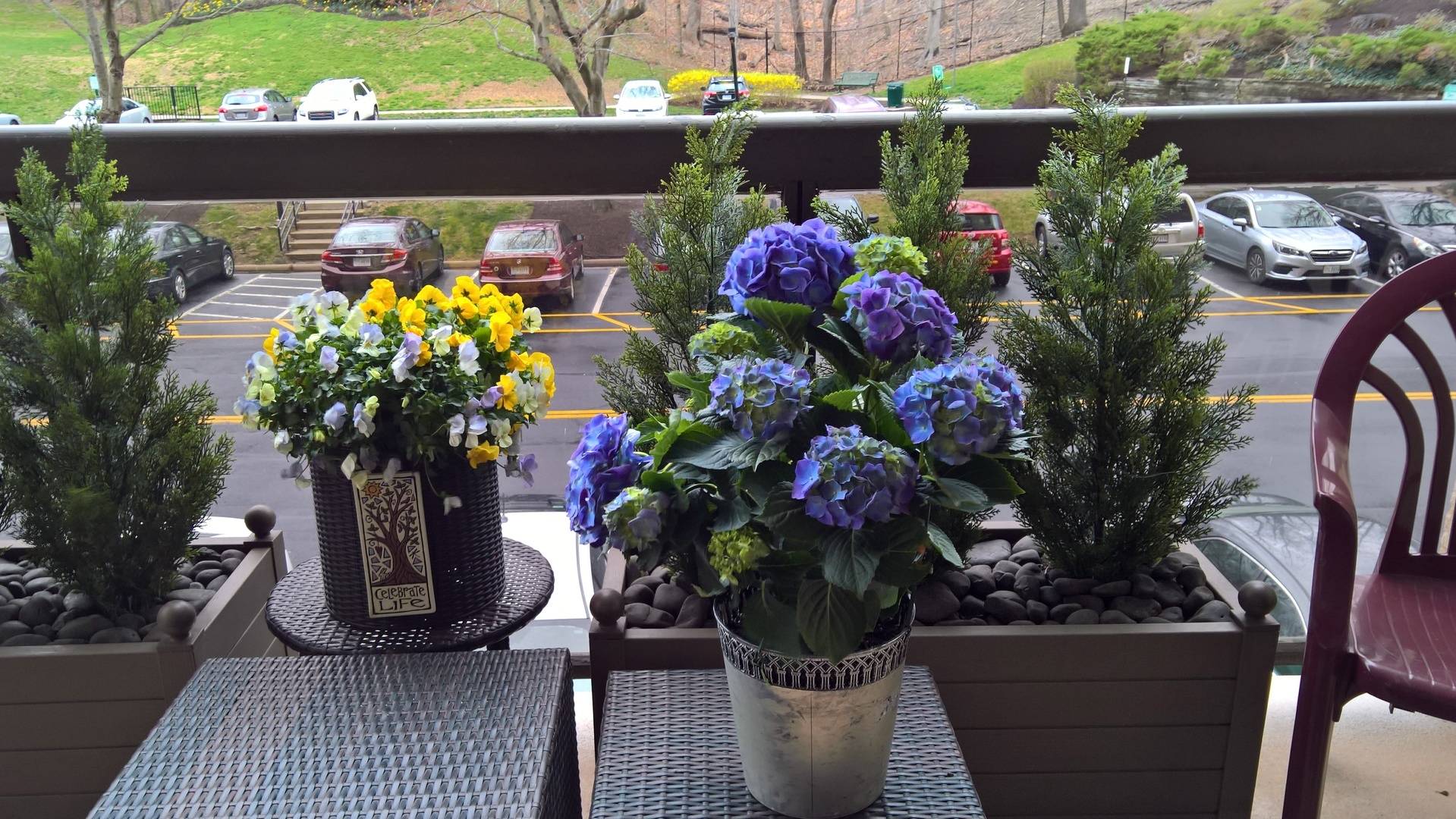 If you love the beauty of the evergreen, these faux mini cedar trees will remind you of your favorite camping trips – sans the maintenance. Easily transform your space into a mini national park and evoke feelings of calmness. Place these two trees side by side in a patio or a balcony that needs a little love.
---
If you know about fiddles, you remember they're notoriously picky but so eye-catching and exotic. What if you could move your Fiddle Leaf Fig anywhere in your space? Without the fear of killing it. This outdoor/indoor tree makes it possible to decorate anywhere in your living areas safely. Recreate an exotic African jungle effortlessly and recharge after a long day.
---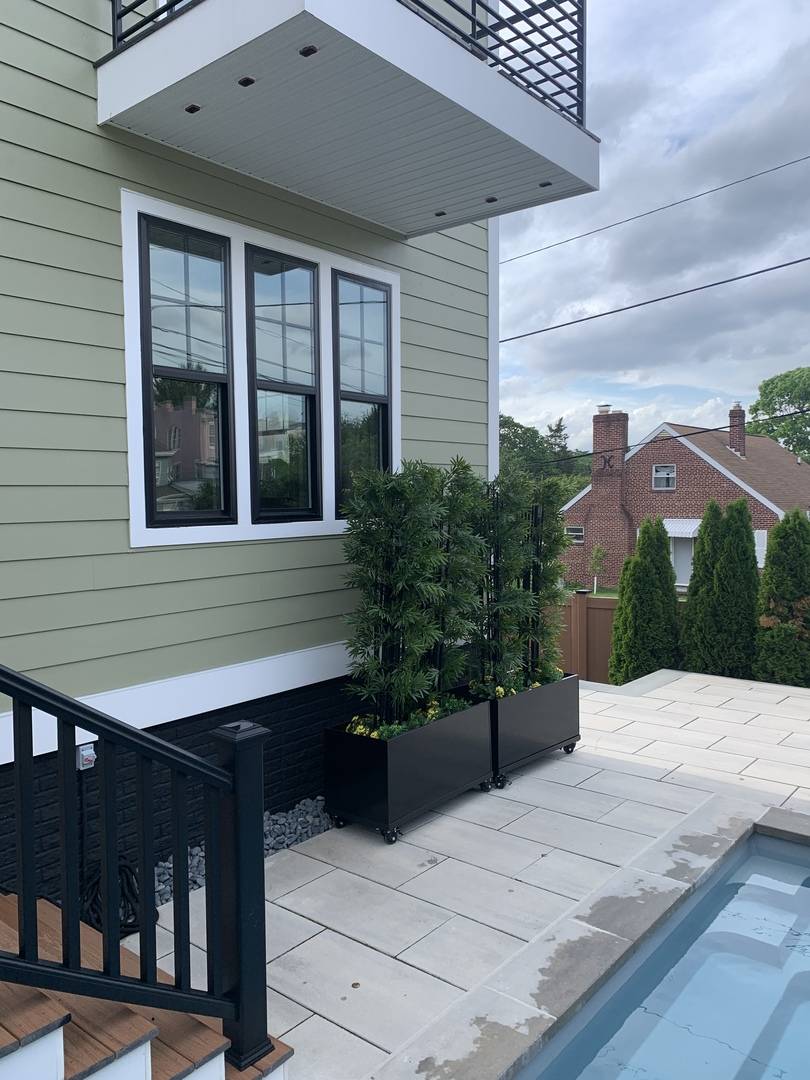 Picture Credit: Pamela P.
Bring some zen into your space with this artificial Bamboo tree inspired by the majesty of the Far East. Integrate the essence of Asia to indoor and outdoor living spaces in need of some greenery. Incredibly lifelike, you can now build the garden of your dreams – effortlessly.
---
Rejoice, beach lovers! Transform your scenery into a tropical oasis with the perfect artificial areca palm tree. Hideaway to your mini outdoor/indoor jungle minus the maintenance. This tree even blows in the wind, just their real counterparts.
---
Create a tropical jungle with this artificial Giant Triple Stalk Banana Tree standing a tall 7'. Incredibly lifelike, green foliage stems from beautiful stalks. No matter where you live, you can now cultivate your Southeast Asian inspired jungle in your backyard. Enjoy, minus the headache – this tree requires zero maintenance or care.
---