Artificial Christmas wreaths are always going to be popular because they will last throughout the holidays. But, what should you do with all that fake greenery after Christmas and new year? Here are 10 tips to repurpose old Christmas wreaths and keep them interesting through winter.
1. Take Off The Decorations And Add New Ones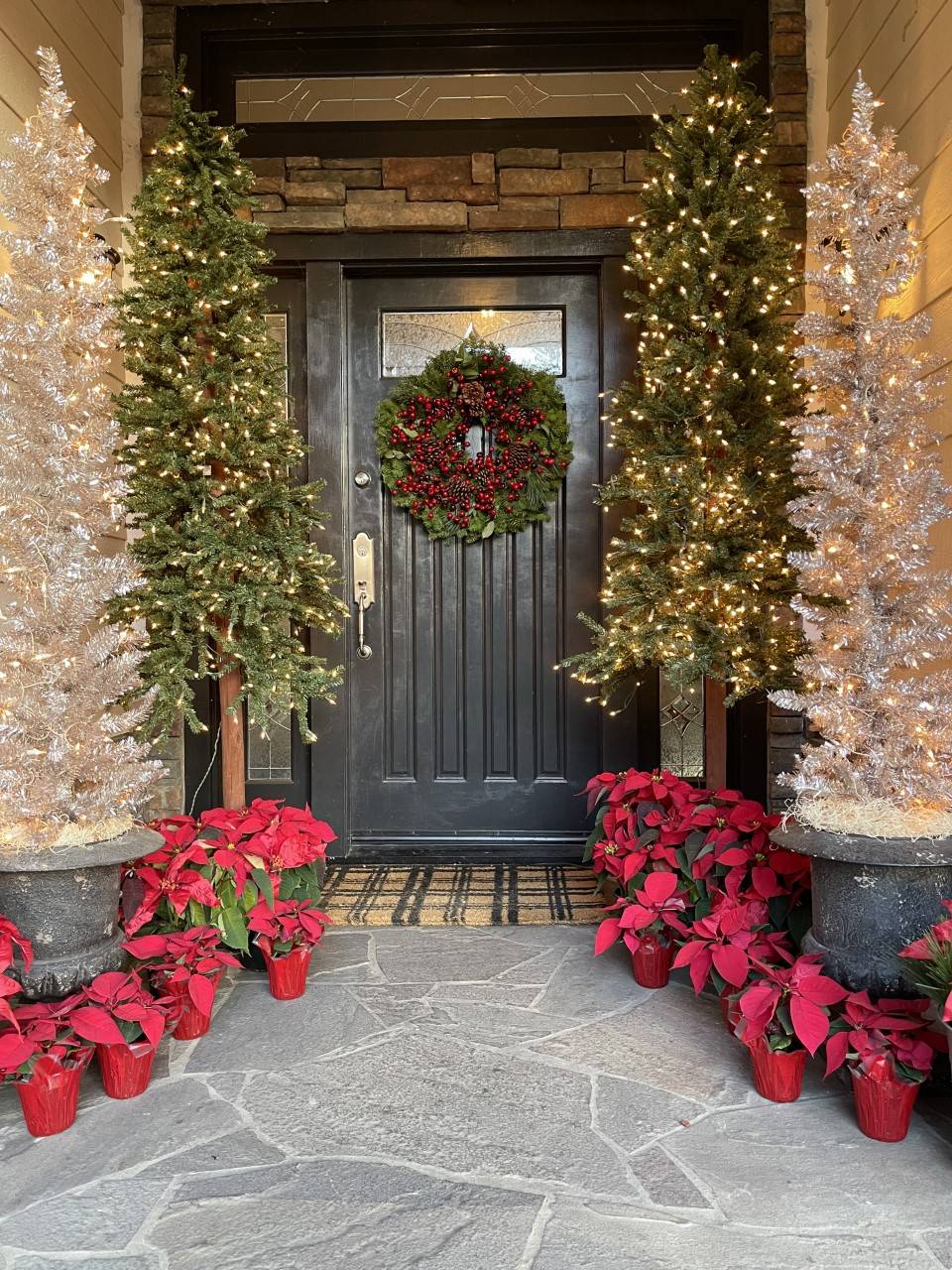 The first thing to do when trying to repurpose artificial Christmas wreaths is to take off any Xmas-themed decorations. If your wreath came with bows, bells, baubles, and other delights, you should be able to cut these off and use them with ease in future decorations. Please note that this will damage the original wreath and should be done if you expect to DIY the wreath going forward.
2. Repurpose The Foliage Into A Floral Decoration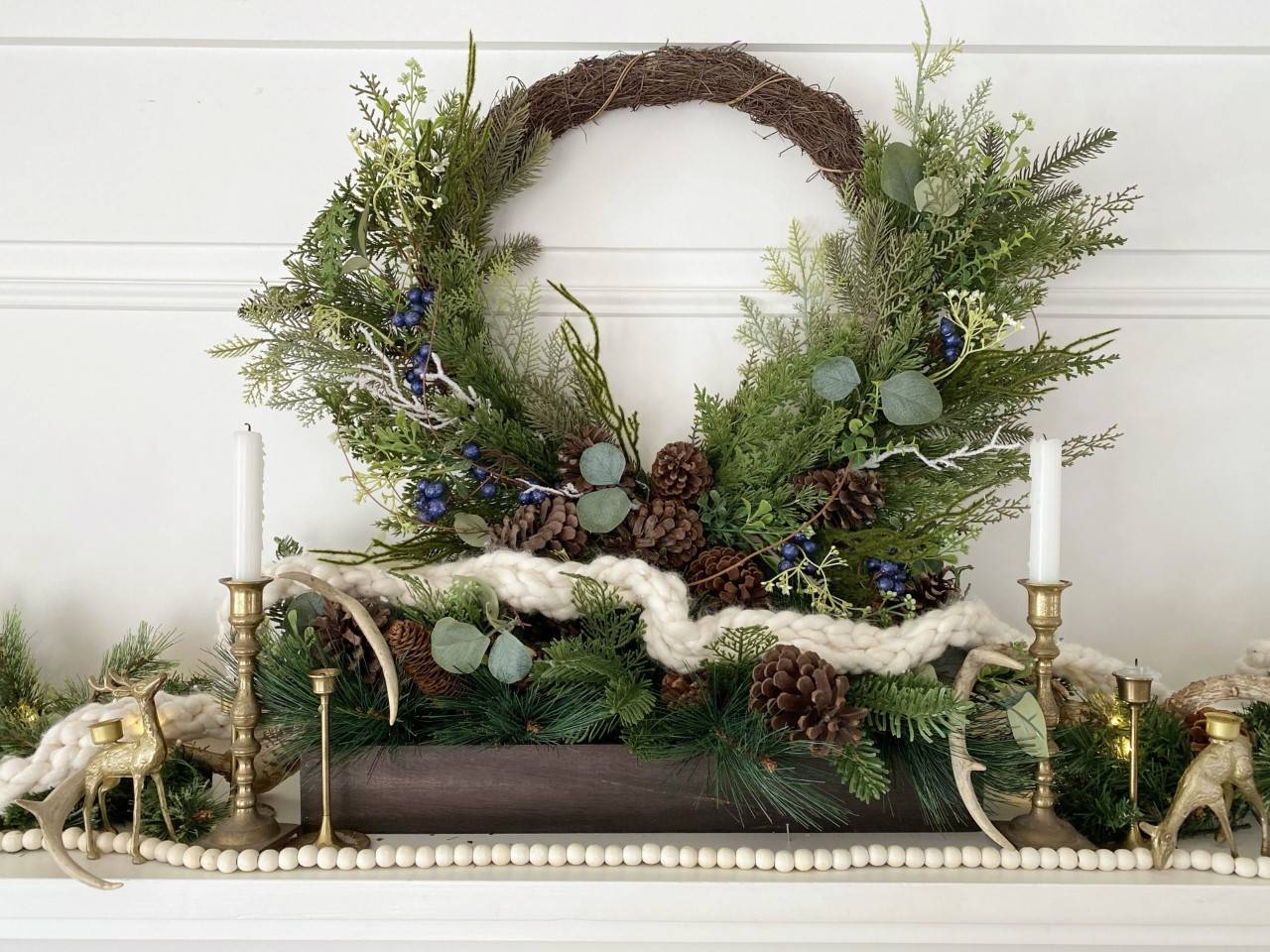 Next, you need to separate the base greenery from the more decorative pieces. For example, there may be fake twigs with frosted plastic berries, pinecones, silk flowers, or a host of other items. Carefully cut these free and lay them out. With some wire and florists foam, you could arrange these into a fun new arrangement for the mantlepiece for the rest of winter.
3. Add New Real Greenery To the Base

One of the best ways to keep your garland for winter décor ideas after Christmas is to add real greenery from the garden. See what evergreen shrubs have to offer, or maybe use some copper beach and other dried arrangements. This will freshen things up for the new year and give it an organic look and feel.
4. Spray it White For A Snowy Look

Whether you remove all the excess features or leave them in place, a light covering of snow can transform a traditional garland into something better suited for late winter. Go as uniform white as you want for ultimate visual appeal.
5. Spray It Black And Add Some Berries

If you want to go for a completely different winter look when repurposing old Christmas wreathes, you could spray them black instead. This will add drama and depth to the structure. From there, you can add branches with red berries for a nice contrast. This bold winter design will turn the heads of passers-by. Especially for Halloween, black is a great color.
6. Spray It with Pastel Colors And Get It Ready For Easter

If black is a little too dramatic, why not go for some softer springtime colors instead. Pastels are perfect for the onset of spring and you can start as early as you want to get you through the season. You can then add easter eggs and other decorations to enhance the theme.
7. Restructure It Into a Table Decoration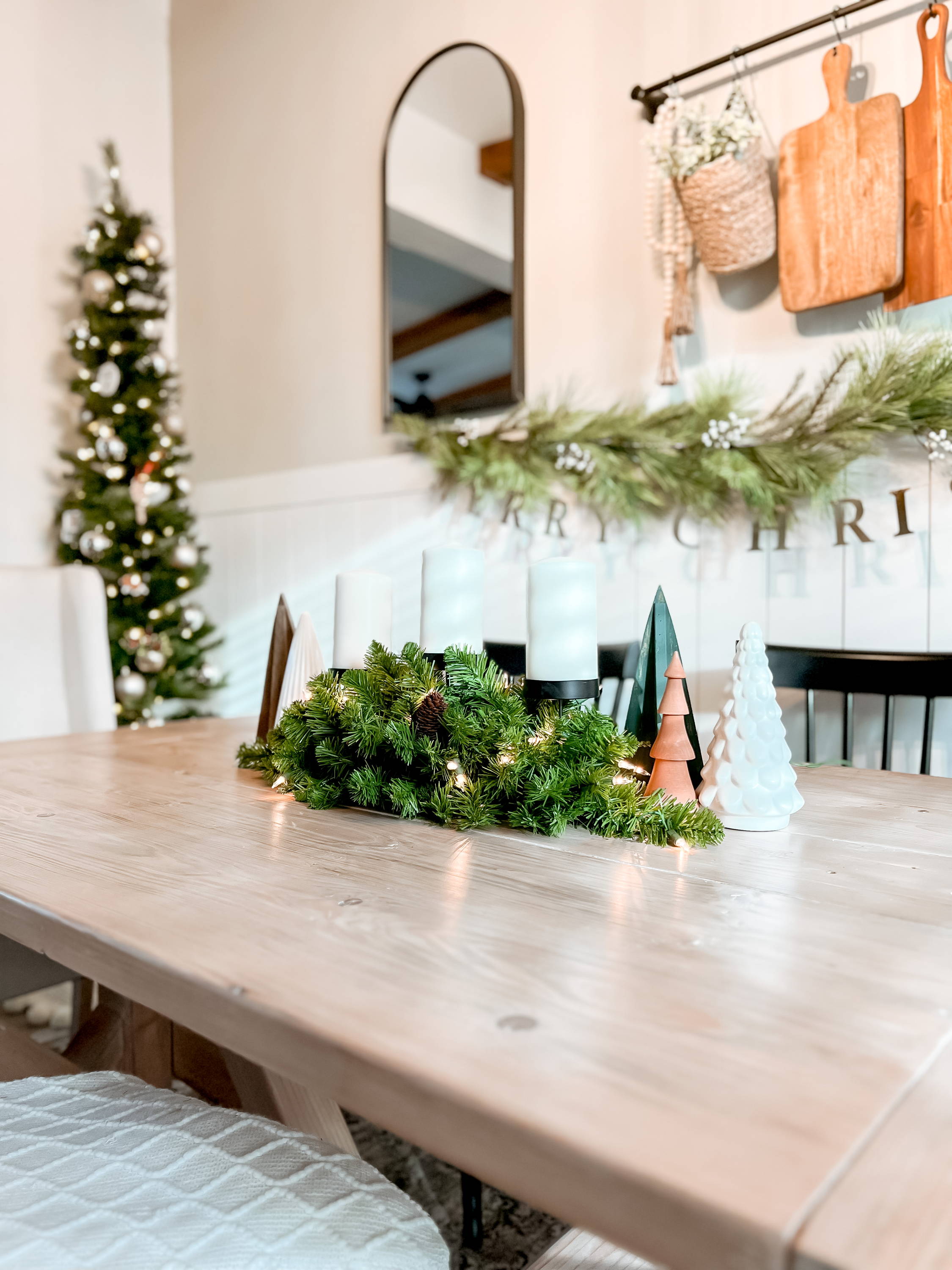 Wreathes don't have to hang from the wall. You can lay them flat and tease the foliage so that it sticks up in a new direction. These then make great centerpieces for a family dining table during the rest of winter. You can still use the tips above to change the theme.
8. Turn it Into A Ring For A Fruit Bowl

A new year often brings new resolutions to eat healthily and lose weight. So, a natural ring of leaves and flowers could make more of a feature of a fruit bowl on a living room sideboard. You could even redecorate the wreath with dried fruit, this gives it a rustic look and feel.
9. Turn It Into A Decoration For A Plant Pot

Alternatively, you might prefer to use it as a ring around a plant pot on a window ledge or out on the porch. This is a great way of celebrating some of the winter houseplants thriving at a time when the natural world is still a little dormant.
10. Hang It From The Ceiling With Some White Lights

Finally, you could try and find a way to suspend the wreath from the ceiling and turn it into a lighting feature. You can string white lights into the wreath or use them to surround a larger lampshade. Battery-operated faux candles also look great clipped into the wreath.
---
There are lots of great after Christmas winter décor ideas for those old wreaths. You can repurpose artificial Christmas wreaths into all kinds of functional and practical items, or simply change the look to add new visual appeal for the season. Either way, you can have a lot of fun.