Top 7 Design Styles That Should Incorporate Large Outdoor Planters
Design styles are constantly evolving, but one key element of any type is always the planning. Planning is all about opening up your home or office space to make it feel more spacious. This can be achieved by designing minimized walls and floors, maximizing light and ventilation, and decorating outdoor spaces. One of the best ways to take advantage of outdoor spaces is installing large planters that act as dividers between different areas in your home or office. Here are some top 7 design styles that should incorporate large outdoor planters with faux plants.
Inspired by the ocean, the coastal style will have you feeling the sea breeze as you decorate. This type of design is perfect for any home needing a nautical touch. Large outdoor planters with palm trees, ferns, or other tropical plants will fit in perfectly. If you want to take advantage of the coastal feel, make sure to incorporate faux plants. Large artificial plants such as palms, fiddles, and dracaenas will help create a new and unique space. This style uses natural materials like wood, stone, and cement. In addition, it also incorporates the use of exposed beams for an open-air vibe. You can also use blues or greens as your primary colors.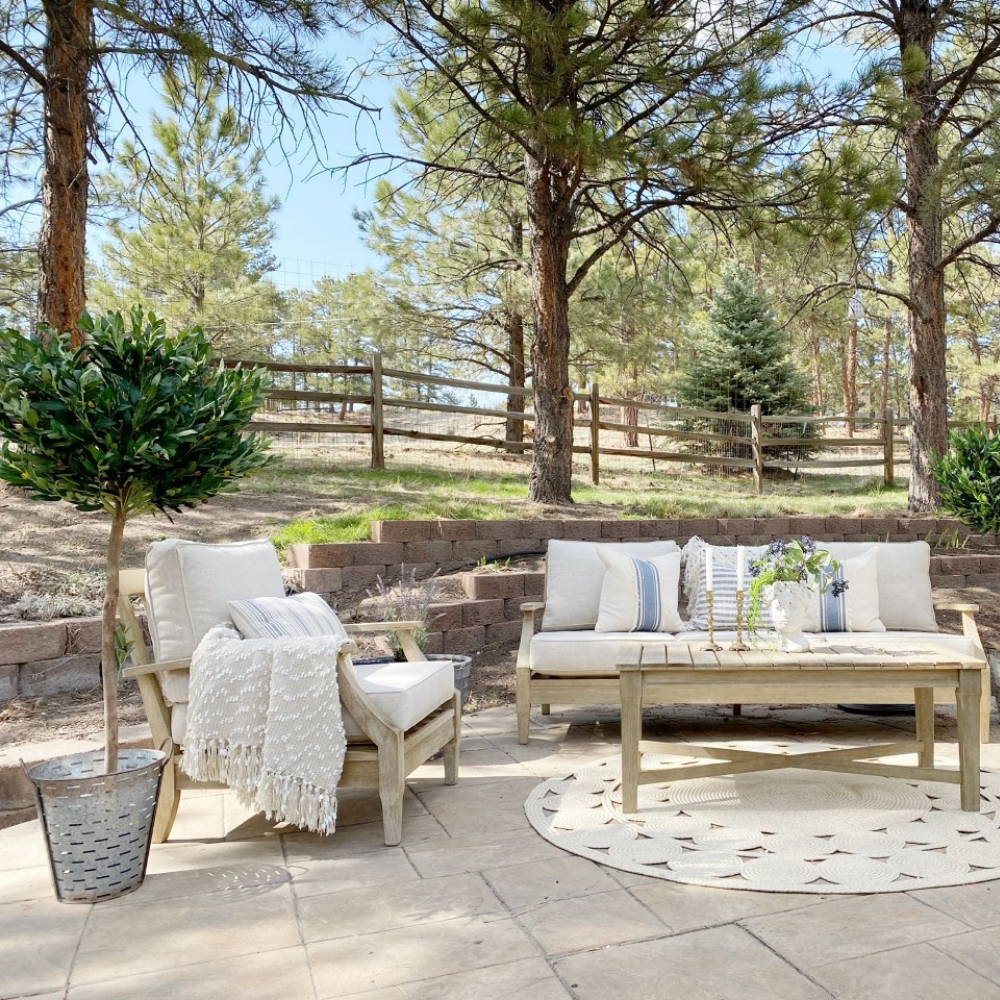 A farmhouse style is an excellent option for any outdoor area, as it looks excellent with natural elements like plants and trees. This design incorporates rustic elements with modern fixtures, such as outdoor lighting. You can also enhance the farmhouse style with large planters to feel more like an outdoor space.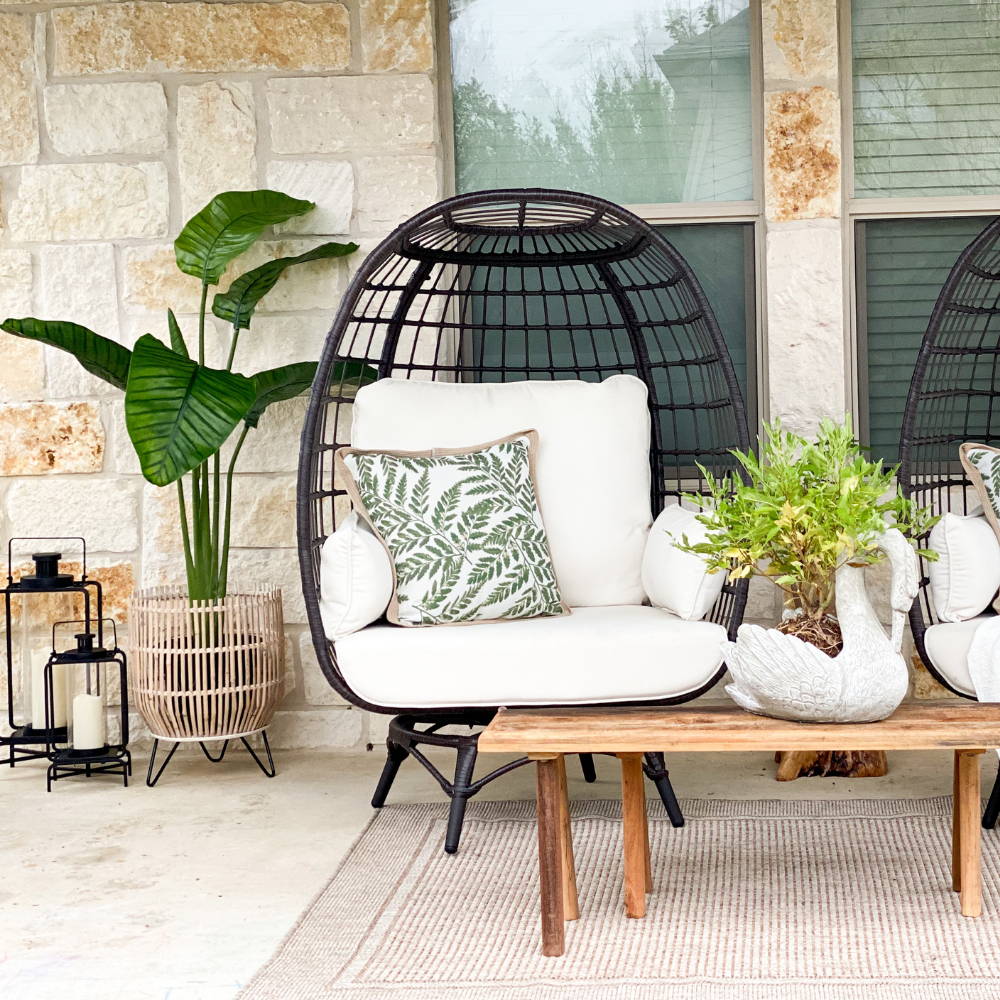 The Scandinavian style is all about natural light and creating a sense of warmth. Large outdoor planters are perfect for this design style because they balance the symmetry of the space while still maintaining that clean look. One of the best ways to achieve this is by using dark green plants, which will make it seem like you're surrounded by nature even though you're indoors. Porch hanging plants are a great way to welcome all guests with a warm, country greeting.
The bohemian style is characterized by a relaxed and natural feel. It features an organic and natural color palette, with earth tones and light pastels. Geometric textiles and comfortable furniture pieces are also synonymous with this trend alongside artificial porch plants.
Bohemian home decorating ideas include the use of large outdoor planters. You can make your outdoor space your oasis by adding large pots and flowers to the exterior of your front porch. This will allow you to enjoy the outdoors while still maintaining a sense of privacy. These large pots will also help you maintain a bohemian vibe as they reflect natural materials commonly used in the design style. Front porch hanging plants are an excellent choice for outdoors especially in smaller areas.
Bohemian style is all about the free-spirited, expressive, and artistic culture. The bohemian home features many natural wood and stone and a modern take on eclectic décor. The exterior of these homes often features doors and windows, add large outdoor planters to take your space to the next level. These large planters can also serve as an entryway to your house.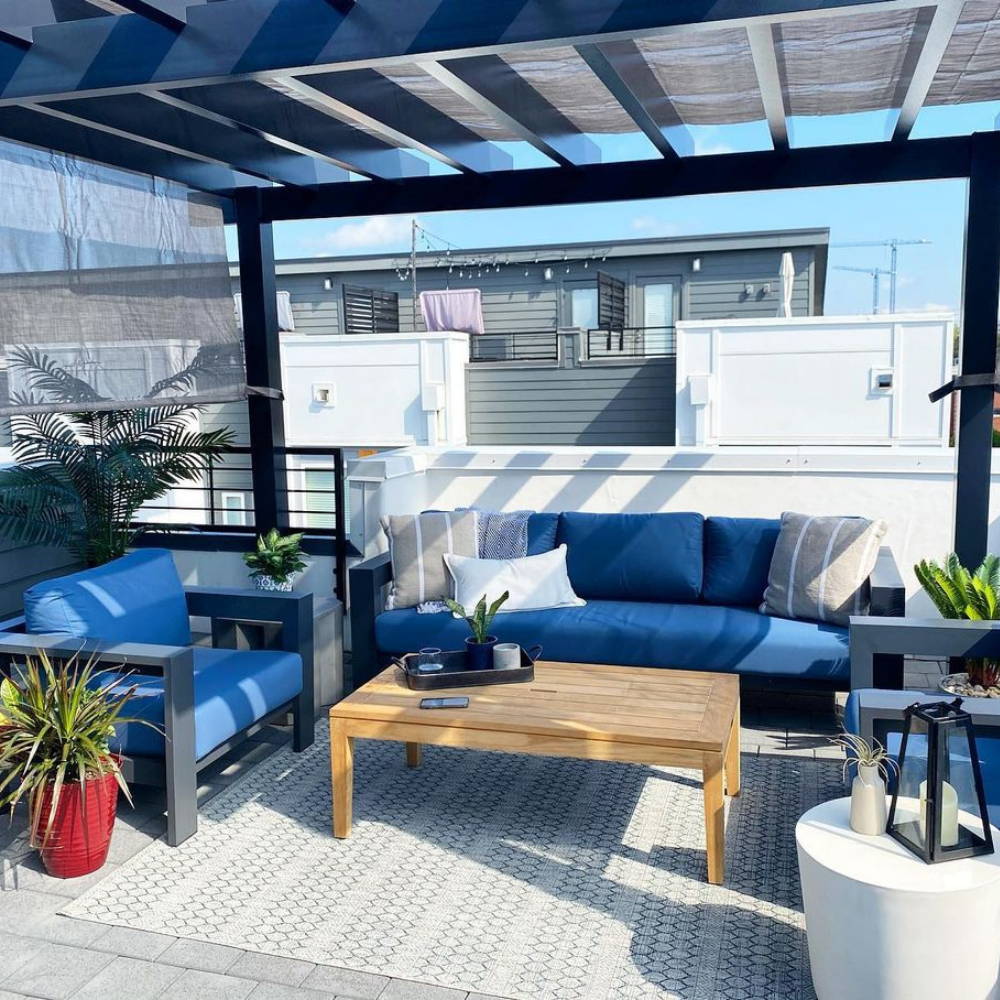 Midcentury is characterized by clean straight lines and a modern aesthetic. This style is sleek and contemporary but still touches the past because of curves and shapes to add dimension. If you're looking for a trend that incorporates large outdoor planters, this one might be perfect for you. The best way to incorporate large outdoor planters into your midcentury space is through geometric patterns. Geometric patterns will look great against this design style's sleek lines and curves.
This design style was all the rage in the 50s and 60s. The space in these homes is open, which means that large planters can be a natural fit. However, these homes typically focused on angular shapes and bold colors, meaning they would benefit from a more organic look with trees and large plants.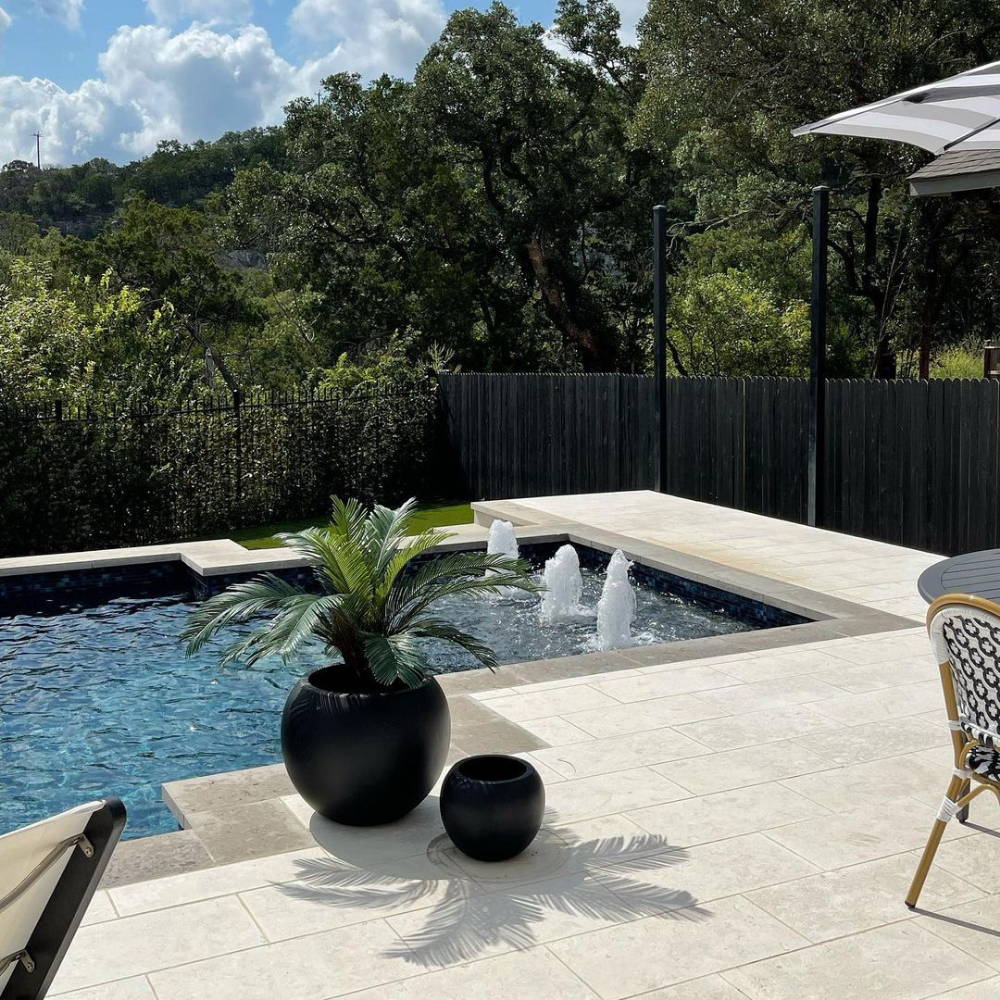 The art deco style originated in the 1920s, and it quickly rose to popularity. The technique was heavily influenced by the modernist movement of the time, but it also incorporated some classical European styles. Art deco design often includes geometric shapes and symmetrical patterns. It's a unique blend of modernism and traditionalism among today's most popular design styles. Think of the classical homes in Miami Beach as an example of art deco. Especially the breezy, swaying palm trees moving in all directions housed in large outdoor planters. Get the Miami look with some faux hanging plants.
Art deco is a style that's heavy on geometric patterns and symmetry. It's a great style to use for outdoor planters because it highlights the planter's power. This design style typically incorporates larger-than-life cubes and bold lines.
The traditional design is a classical style that has stood the test of time. This style typically incorporates geometric shapes and colors, such as rectangles and beige, white, brown, and neutral. In addition, traditional designs usually include brick and timber materials to give the space an earthy feel. Large outdoor planters can help bring the outdoors into your classic design by filling up empty spaces with green plants on your front porch. This will make your room feel more open and less cramped.
Traditional garden style is a classic design and perfect for those that want to incorporate plants into their home. This style usually incorporates soft colors and natural elements like wood or soft pastels. If you're looking for a more traditional feel, the large outdoor planters can be used to create a divide between the indoors or the outdoors. They can also add pops of color and life where they may not exist before. You can place plants in the planter while still planting grass on the other side, so it looks like a natural division among different areas of the patio. This design style is perfect for those who love plants and greenery but don't want to remove the natural element from their space add some hanging porch plants today.