Why Artificial Flowers Make the Perfect Wedding Flowers
For many people, their wedding is the most important day of their lives. We want our weddings to be perfect and spend a ton of time planning them.
However, when it comes to wedding flowers, there are a lot of options and we are here to suggest that you opt for artificial flowers.
The beauty of fake flowers is that they never die, and you can keep them to decorate your home and be reminded of your perfect wedding for years to come.
Here at Nearly Natural we make silk artificial flowers so that they look real unlike cheap plastic flowers from other brands.
So, let's explore how to incorporate artificial flowers in your wedding and help you find the perfect flowers that match your wedding décor.
Artificial Versus Real Flowers
Since you have a choice to make, whether you choose real or artificial flowers, let's look at why silk flowers are the right choice. Here a few reasons why:
Artificial flowers never die
fake flowers look just like real flowers so you can fool your wedding guests
Artificial flowers don't have to sit in a vase of water the days leading up to your wedding
There is more of a variety of artificial flowers then real flowers
No matter what kind of flowers you want for your wedding, artificial flowers can accommodate taste better than real flowers
You can keep your wedding flowers forever when you opt for artificial flowers
How to Include Artificial Flowers in Your Wedding
Weddings are full of flowers and tie your wedding décor together. Choosing the right silk flowers means they look like the real thing, but they last forever so you can decorate your home with them and have a constant reminder of your special day.
Flowers come both in stems and in vases. For the bouquets you can by stems of flowers that you like and create a bouquet out of them. This means you can personalize your bouquet and have fun doing it. Tie a bow around it and you'll be good to go.
Additionally, you can use silk flowers for your centerpieces. Some flowers come in vases with faux water at the bottom adding to the realistic effect. Or, just like the bouquet, you can order stems and make the centerpieces yourself. Consider putting them in mason jars with twine tied around them making them look absolutely beautiful and modern.  
Top Ten Artificial Wedding Flowers
The geraniums come in a bush and that means it's ready to be a bouquet or a centerpiece without the work of creating clumps stems.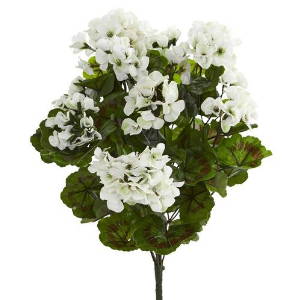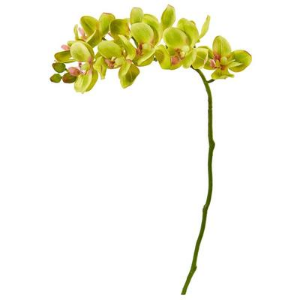 These orchids come in a set of 6 and a variety of colors. These beautiful stems are perfect for a bouquet or as part of your centerpieces as orchids are a classy choice.
The lavender bundles comes with dozens of stems and looks exactly like the real thing. This option works when paired with other flowers for a bouquet and look great as is for your centerpieces.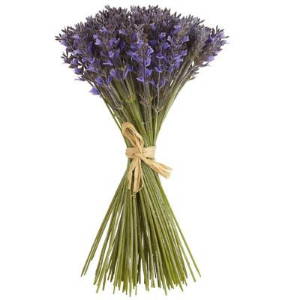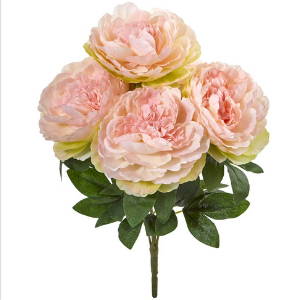 Peony Artificial Flower Bouquet
These thick and vibrant blooms come in a set of 6. They look great mixed with other flowers for a bouquet or as is for your centerpieces.
Morning Glory Artificial Flower Bundle
The beautiful morning glories come complete with leafy greens giving the bundle a full and natural look. It comes in a set of three which is enough to complete a bouquet of decorate your wedding reception as centerpieces.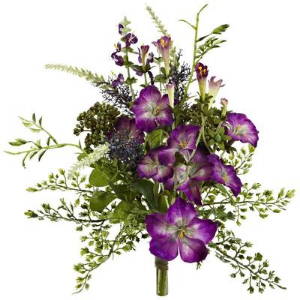 Calla Lilly Artificial Flower
Calla lilies are a classic choice and are a delicate part of a bouquet when mixed with other flowers and greenery. They come in a variety of colors so that you can choose calla lilies that match your wedding colors. They also come in a set of 12 so you'll have enough for your bouquet as well as your brides maids bouquets.
Sunflowers are perfect for a Fall wedding. They come in a set of 12 and are mixed with greenery and babies breath so artificial sunflowers make the perfect centerpiece.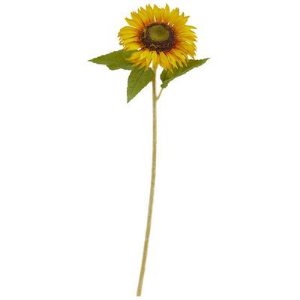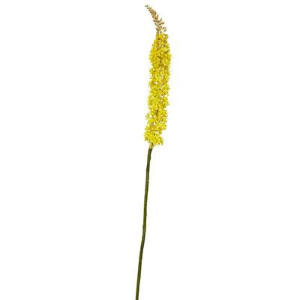 Foxtail Artificial Flower
This delicate option comes in a variety of colors. The foxtail artificial flower works great as a filler flower for a bouquet or a centerpiece. They come in a set of 12 so there is plenty to go around!
Magnolia Artificial Flower
Magnolias are classic and add a chic vibe to your bouquets and centerpieces. These magnolias are white and have lush green leaves so they match the other flowers that you choose to complete your bouquet. They come in a set of 6.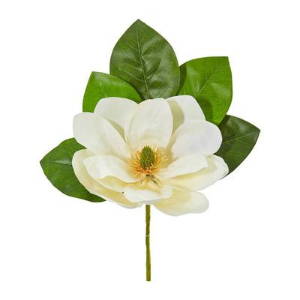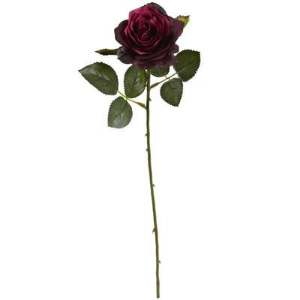 Do you love roses? Then this traditional flower is for you. They come in a set of 6 complete with leaves and look so real that you'll fool your wedding guests into thinking you used real flowers. They come in a variety of colors so that you can mix and match colorful roses in your bouquet and/or centerpieces.
How to Keep Your Flowers Looking Fresh for Years
Our favorite thing about artificial flowers is that you can bring them home and decorate your home with your wedding flowers so that you can always remember your special day.
Maintaining artificial flowers is a breeze. Simply dust them off every few weeks when you're dusting your furniture. And then, once a year, use a toothbrush or small paint brush to clean the crevices of your flowers. This will keep them looking great for a very long time. How easy is that!?
Why Choose Nearly Natural Flowers
Nearly Natural was started by a horticulturalist. He was brilliant and used his knowledge of plants, trees and flowers to create products that looked just like the real thing. His knowledge still lives on today and shows in all of the products that we create. Our goal is to create fake flowers that look completely real.
We stand behind our products so much that we offer free shipping and hassle-free returns so that you can get the flowers that are perfect for your wedding.

Have you used artificial flowers in your wedding? We'd love to hear all about it in the comments below!