Why You Should Decorate Your Christmas Tree With a Christmas Wreath
Christmas is all about the festivities. It's a great time to light up the Christmas tree and add some decorations. Everybody loves the look of all the lights blinking throughout the house, and you want your Christmas decoration to add that special touch to your home. A Christmas wreath is a classic Christmas decoration used for years. It is simple, but it can make your home or office festive. Many people choose to decorate their Christmas trees with a Christmas wreath.
What Is a Christmas Wreath?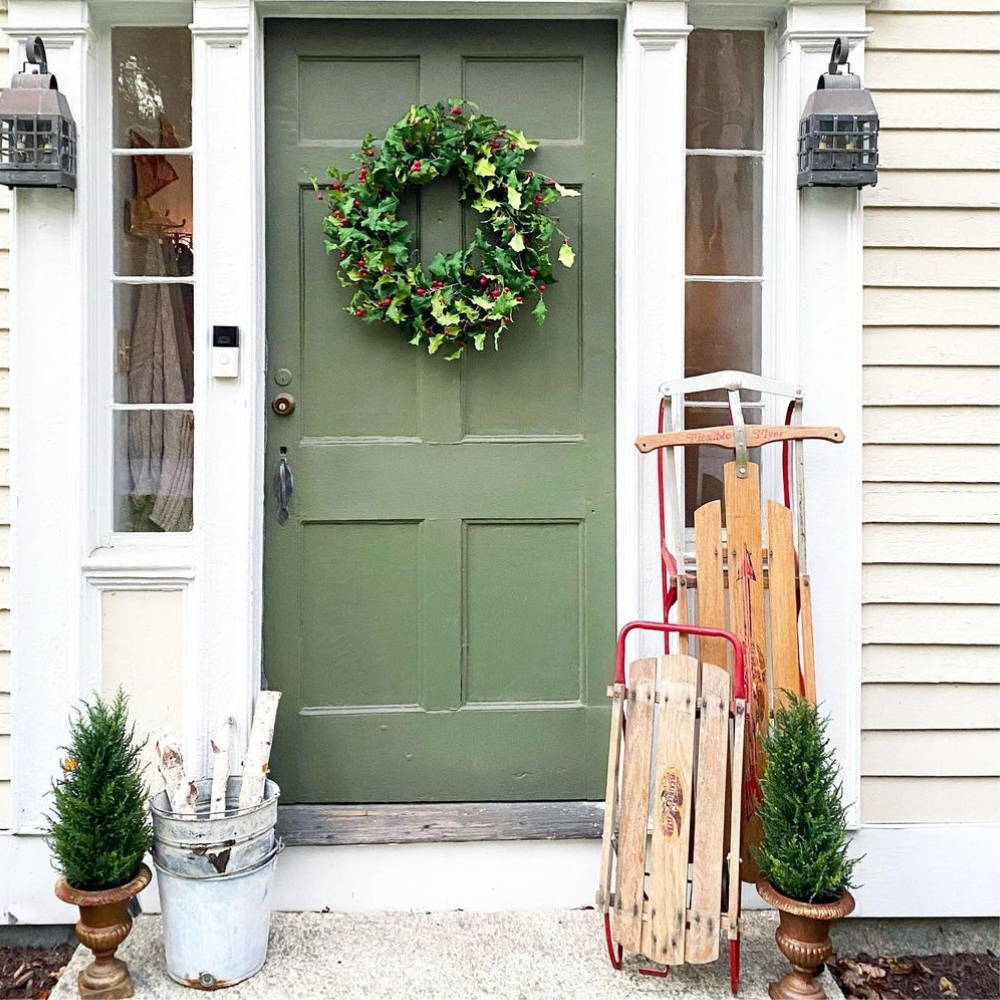 A Christmas wreath is a circular-shaped decoration that is typically made of evergreen leaves and stems. The wreath is often hung on the front door during Christmas but can also be placed in other areas of the home to add a festive touch.
The origins of the Christmas wreath date back to ancient times. The Romans decorated their homes and temples with laurel branches during Saturnalia, their winter solstice festival, in honor of Saturn, the god of agriculture. Many cultures still use laurel branches at this time of year, but they're more commonly associated with Christmas celebrations than any other holiday.
Modern Christmas wreaths are made from holly or mistletoe (evergreens), berries, pine cones, fruit, and other natural materials such as twine or ribbon. Some people even use artificial flowers on their wreaths as well.
Decor Ideas on How to Decorate a Christmas Tree With an Artificial Wreath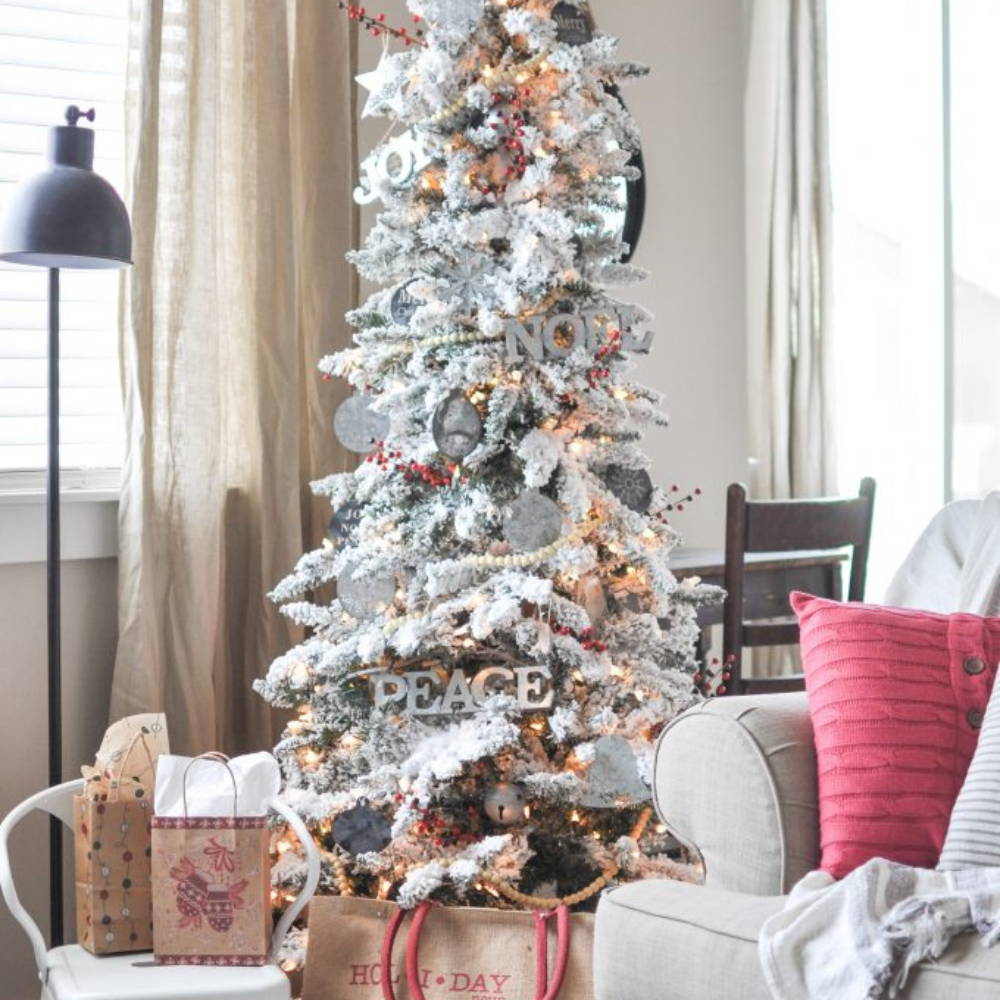 Christmas is the most awaited time of the year. With Christmas comes decorating the house with beautiful Christmas trees, wreaths, and other decorations. What's to follow is our 9 Christmas wreaths decor ideas for your Christmas tree.
Fill up a plain looking artificial wreath with silk flowers such as roses, poinsettias, and more. The idea is to create something that looks very natural in your living room or bedroom.
Make sure to place the wreath where it won't obstruct anyone's view of other decorations on your tree. You can then get started by placing the wreath over the branch of your choice. You will need wire cutters for this step and some glue or double-sided tape if you want your wreath to stay in place permanently. If you move the wreath around from time to time, use twine or string instead.
Hang Some Ornaments on It

To make the wreath look more natural, you can hang some Christmas ornaments. The ornaments will also add more color and personality to your Christmas tree. You may choose between two types of decorations: traditional and modern ones. If you have children, you may want to use traditional ones. For example, you can hang some mini reindeer on it. If you want something more modern, consider using metal balls in different colors instead of glass balls that may break easily.
If you have kids at home, they will love hanging their ornaments on the artificial wreath. This will make it much more fun and allow them to feel as if they have contributed something to the Christmas tree itself.
A garland tree is a great way to decorate your artificial Christmas tree. It will add beauty and elegance to your home. The garland tree is made of garlands and ribbons traditionally used as ornaments. You can easily make one by yourself or buy one from the store. To make your garland tree, you need to follow these steps:
Step 1:

Cut out different size circles from different colors of paper. You can use as many colors as possible, but it must not be too much because it will look messy and unorganized.

Step 2:

Tie each circle with a string at the center so that all of them are hung together like a real garland. Ensure that both ends of each line are equal in length so that they hang at the same height on both sides of the tree trunk.
The holiday season is a time of celebration, but it can also be stressful. If you are hosting an event or want to decorate your home with a Christmas tree, there are plenty of ways to make it easier on yourself. One way is to use layers of ribbons to decorate your artificial wreath.
Ribbons can be used on their own or with other elements like bows, bells, and other decorations. They can also be used with different types of materials as well like pinecones, pine branches, or even fake snowflakes! If you are looking for some beautiful ribbon ideas for Christmas decorations, here are some great tips:
Use different shades of red to create a warm and welcoming look

Use a variety of colors and patterns for added visual interest

Use multiple layers of ribbon for more depth in your design
Use Different Heights of Trees

You can add height to your artificial Christmas tree by using different sizes of trees. A tall tree can be placed in the center and small ones around it. You can use different sizes, heights, and colors to create a beautiful arrangement.
Add some color to your artificial Christmas tree with ornaments. The best way to decorate your artificial Christmas tree is by adding color and decorations. You can hang some colorful balls on it or add some other items like candy canes, stockings, etc. You can also use different colors of lights on your artificial Christmas tree to give it a festive look.
A great way to decorate a Christmas tree with an artificial wreath is to use lights as decoration. Lights are a stylish way to decorate trees and come in many different styles, sizes, and colors. You can get a set of colored lights that match your artificial wreath, or you can get white lights if you want to add some additional color by using other decorations on the tree.
If you have any other decorations made out of plastic or glass, such as ornaments or figurines, make sure that they're not damaged by heat from the lights. If they are made out of plastic or glass, they should be placed in areas where they won't get hot from the lights.
To make your artificial wreath more interesting, try using different colored artificial wreaths instead of just one color. You can go for a red, green, or even blue wreath for your tree if you want something different. The best thing about using artificial wreaths is that they come in different sizes and shapes that you can choose from depending on how you want them to look on your tree.
Use colored lights to add some color to your fake tree. Try blue lights if you have a white wreath or red lights if you have a silver one. The possibilities are endless when decorating with colored lights on an artificial tree.
Use Natural Materials Like Pinecones, Acorns, and Other Elements That Bring Nature

One way to bring nature indoors is by using natural materials like pinecones and acorns. These items bring the outdoors in and can be placed on top of the artificial wreath or around its base. For example, you can place pine cones around the bottom of the artificial wreath and then place acorns on top for extra interest. You can also place other types of natural materials, such as pine branches or cones, on top of each other, so they look like they're growing out of each other and making it seem like nature is growing right inside your home.
Another way to use natural elements in your artificial wreath is by placing small wood pieces into the design. This can be done by simply drilling holes into sticks or logs and inserting them into those holes (ensure they fit securely). The wood should be painted green or brown before being placed on the wreath.
The Christmas wreath is a great way to decorate your Christmas tree aesthetically, to help the tree look fuller and more festive. They are easy to put together and are visually pleasing. You can also keep them up after Christmas. If you clean it out properly and remove any pins, etc., you can place it on top of your doors or windows while the family is away for the holidays, so you still have some extra holiday cheer placed around your home.