8 Tips for How to Decorate a Flocked Christmas Tree
This year is flying by fast, and it won't be long before Christmas is right around the corner. There are many advantages to using artificial Christmas trees rather than having to throw a real one out every year. These artificial models often come in lovely, frosted designs that have become more popular over the years. Decorating can be a complicated art form, though. You won't be able to decorate your faux tree in the same exact way you would with traditional models. So, where do we even begin? You'll need to use a different assortment of ornaments and design techniques. Here are ten great tips to get you started.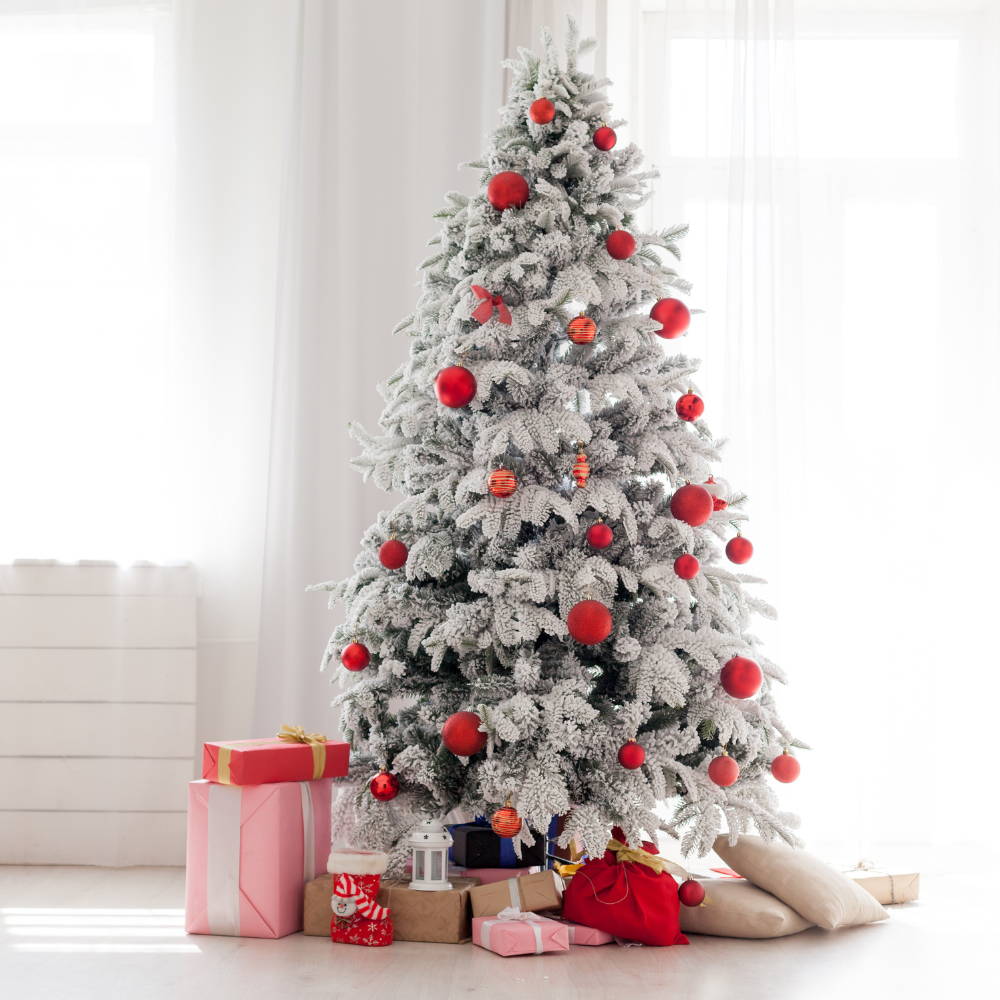 One of the first things you'll want to do with a flocked tree is to keep the color in mind. You'll often be working with trees that pale in comparison to the traditional shades of green we're used to in traditional Christmas trees. Because of this, you'll want to use ornaments that stick out on your tree and won't just blend into the light background. Use red ornaments through your tree for a design that sticks out.
2. Wrap Your Tree in Red Ribbons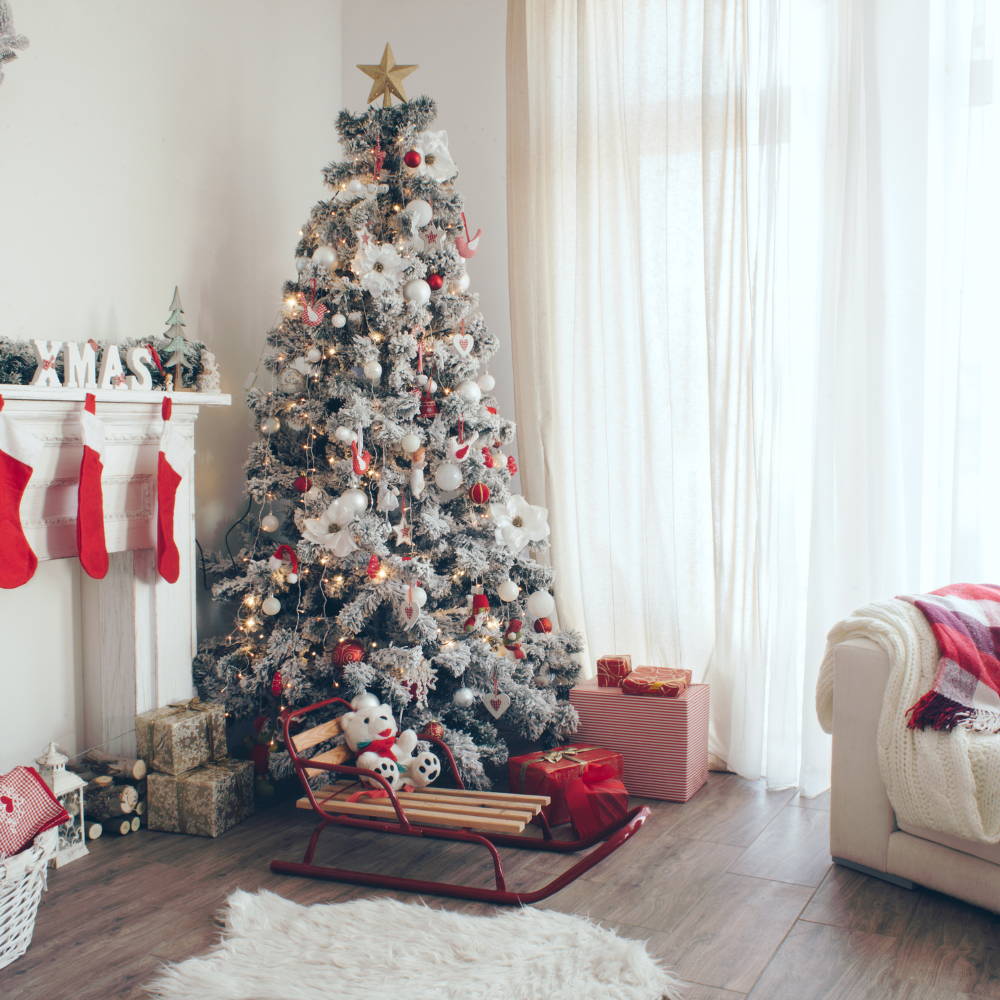 Many people find that wrapping up your flocked tree in lovely ribbon can add a more elegant look along with your chosen ornament. Add some red ribbons to your tree for a more beautiful and lovely look. Wrapping your tree in red ribbon that pop is often ideal.
Adding a wreath to your lovely flocked tree is not so unusual. In fact, it is becoming popular to top off various trees in varied decoration styles. A love wreath to compliment your tree can be a great way to add a sense of unique style. Consider hanging up a wreath to add a perfect finishing touch.
4. Get a Pre-lit Tree If Possible

One complaint we often hear about artificial flocked trees is that decoration can be a mess. It is advised to reduce as much time and labor as you possibly can. Adding your lights can be a difficult process and a messy one at that. Consider buying a pre-lit tree to avoid this tedious step.
As mentioned above, getting your flocked tree decorated can be a messy and tedious process. You'll want to be very careful to minimize the mess as much as you can. Be sure to protect your clothing as you begin the decoration process. Ideally, you should wear clothing you don't like or care about. Maybe it's the perfect time to break out those "ugly sweaters" you won't be wearing the rest of the year.
6. Remember White and Neutral Ornaments May Fail to Pop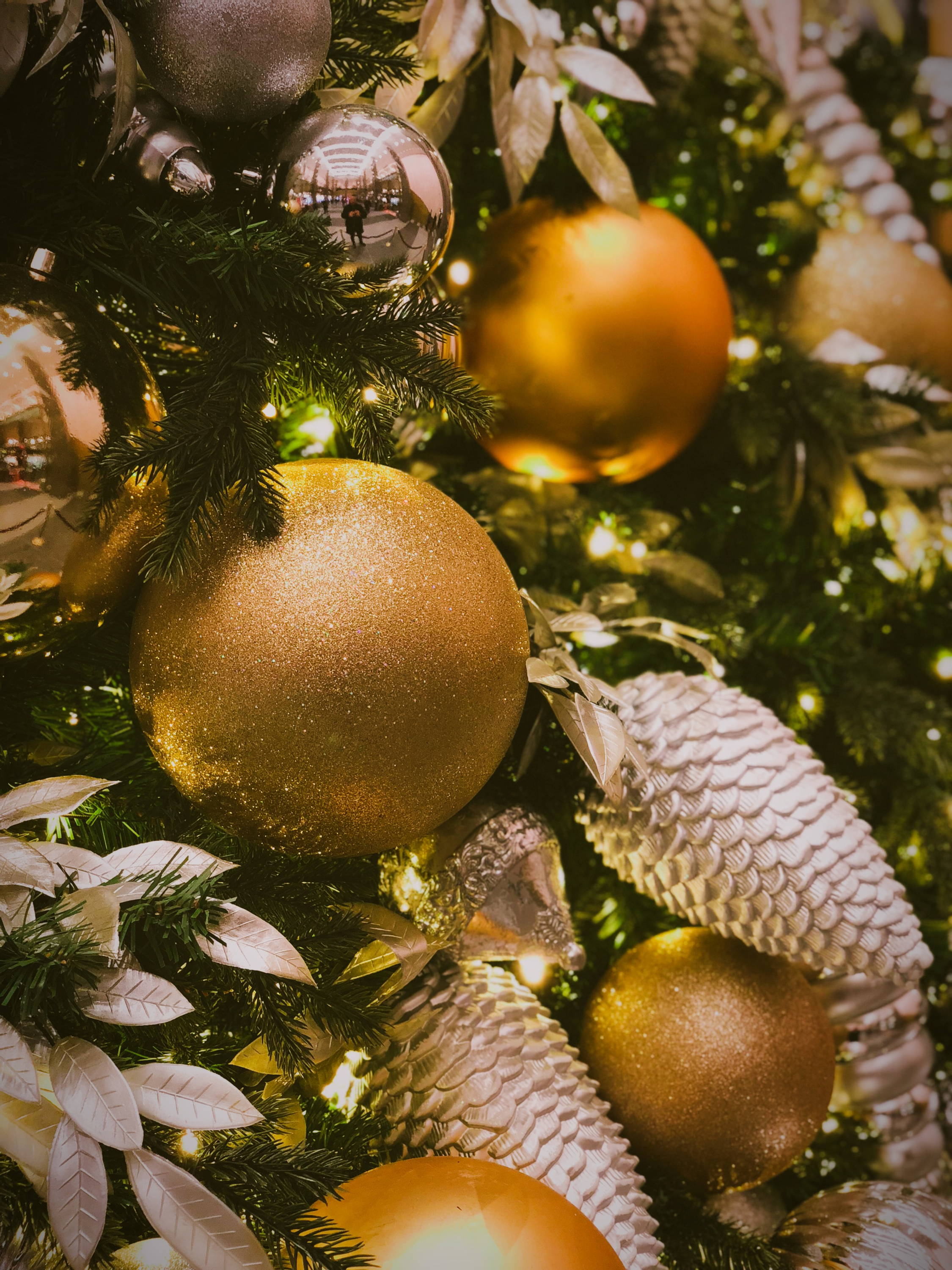 While white and silver, along with other metallic colors, seem to be a popular design idea for faux trees in flocked styles is popular, it doesn't always work out. Christmas tinsel and other white, silver, and neutral-colored ornaments may often fail to pop. If you do use such colors, at least try to balance them out. Pink and red are popular colors for ornaments but may also go well with darker colors. Otherwise, most of your ornaments may just blend into the background.
7. Add the Tree Skirt First

Many people choose to use a tree skirt.. You'll want to place your skirt over the tree and around its base. For the sake of minimizing whatever mess is made, you should always follow this step at the very beginning.
8. Vary Your Styles of Ornaments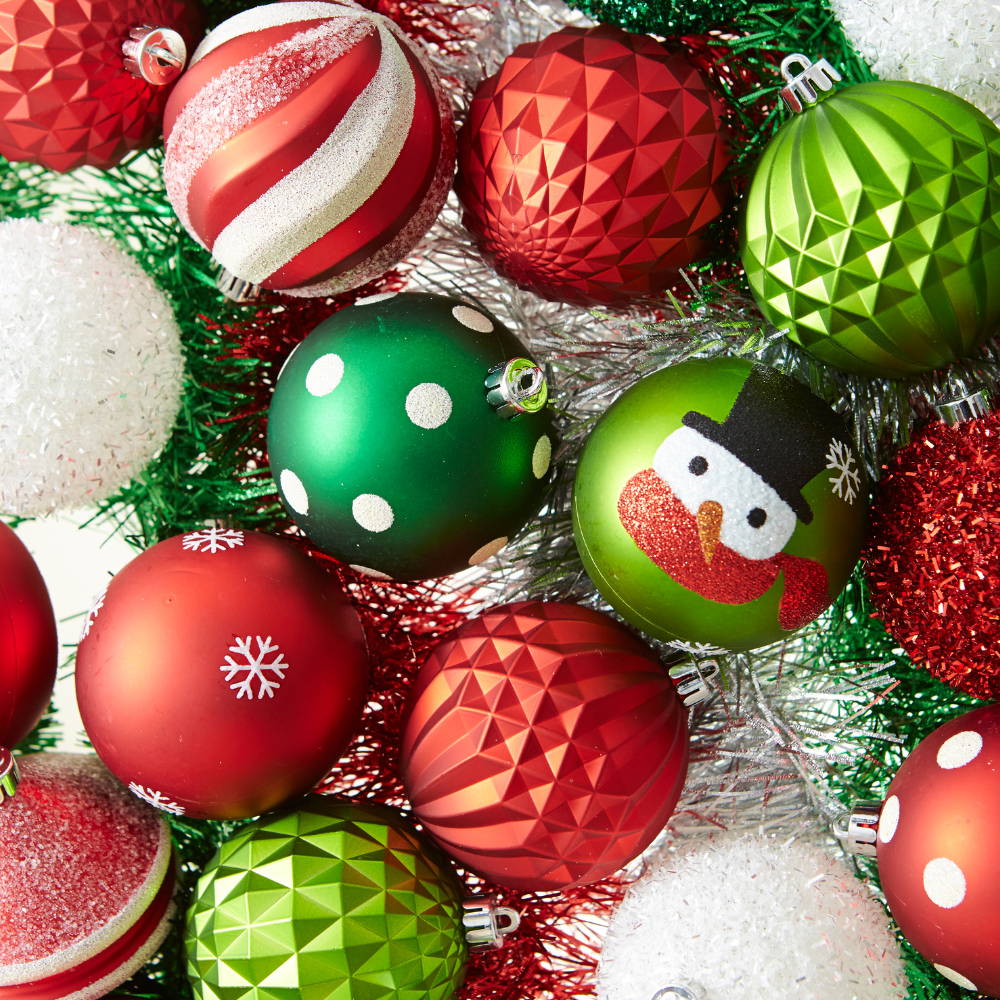 There are different ways of decorating your faux and flocked ways. Some choose to only use lights and add little else. However, this can give your tree a dull and unoriginal look. Don't be afraid to mix up your ornaments. You're always to add décor like hanging ornaments, floral arrangements, and even traditional Christmas tinsel. The more varied your ornaments, the more your tree will pop and beautify your living room.
9. Incorporate Varied Floral Clusters

Many people like to add some lovely floral arrangements to their tree in addition to other traditional ornaments. Garland and poinsettias are excellent examples. To really make your tree stand out, you should use various styles. Ideally, you should also incorporate plant arrangements that bear various types of stems to give your tree an elegant and more balanced look.
10. Adorn your Lovely Tree in Gold

Some of us may remember a lovely song in Rudolf the Red-Nosed Reindeer in which one of the characters extolled the beauty and virtue of silver and gold. While metallic colors are popular, and many love to adorn their trees in silver, golden is more likely to stick out. It still carries that shine and won't fade into the tree's already light and neutral colors. Gold can also offer a lovely contrast that will add more visual appeal.
Bonus: Don't Be Afraid to Use Non-Traditional Themes

There's really no wrong way to decorate a flocked tree. Although they've been around since the 1800s, flocked Christmas trees can often add a modern appeal to your living during the holidays. It doesn't hurt to experiment and use non-traditional ornaments. For example, one lovely design idea used berries, birds, and miniature birdhouses to add a unique look. You are unique, and it doesn't hurt to decorate your tree to be unique as well. Don't be afraid to try out new ideas.
Ultimately, there is no right or wrong way to do it. When it comes to how to decorate a flocked tree, you are fully at liberty to be unique and creative. The sky is the limit, and there are no rules that are set completely in stone. Don't be afraid to be creative, and most importantly, have fun in the process of dressing up your special Christmas tree. With all that said, you should be ready at will to begin your wonderful Christmas journey and well your way to decorating the perfect tree.