A conversation with Christine Higgs @forthehome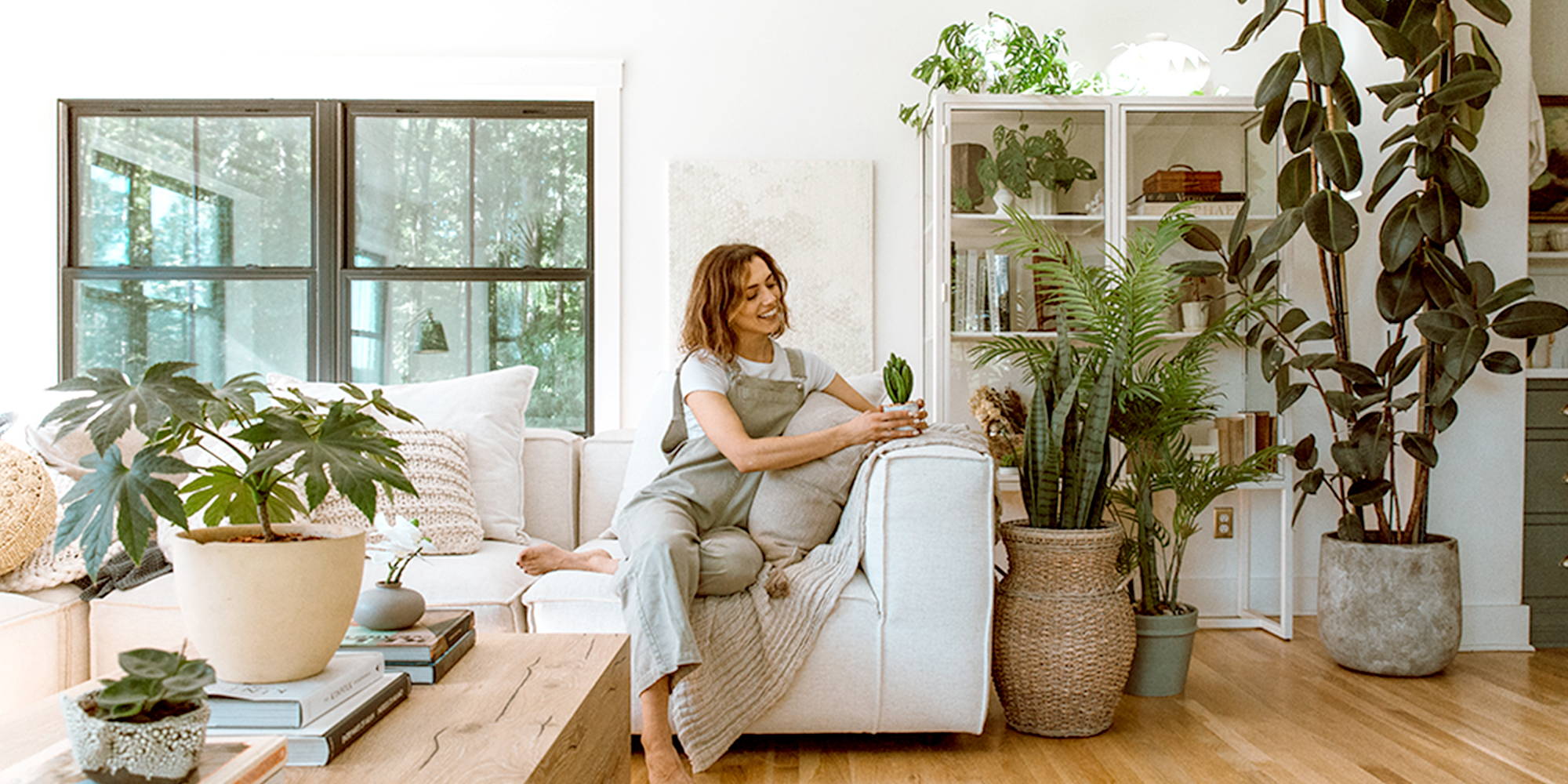 I'm a DIY and home decor content creator based in Cleveland, OH. I enjoy decorating and creating cozy, lived-in spaces for my followers to pull inspiration from. I love to share my faith in Jesus and daily life in my home along the way!
Tell us a little bit about yourself? When did you start your home décor influencer journey? Any tips for future home influencers just starting out?

I've been sharing my home on social media since 2017 and it's been quite a journey! I came from a corporate design and marketing background so little by little God has been preparing me for what I'm doing now. I can't do what I do now without the help of Jesus and I share that constantly with my following. :) Tips I would love to share for home influencers starting out is to stay true to your personality and style. It's easy to go with the trends and do what's popular on social media but that isn't long lasting nor will it be enjoyable for the individual creator. I have grown in following by bringing my creative ideas to the forefront and by being honest and open along the way!
Can you describe your home decor style in three words?

Ahh! That's a challenge because I feel like my style is so eclectic. I'd say...cozy, rustic, neutral!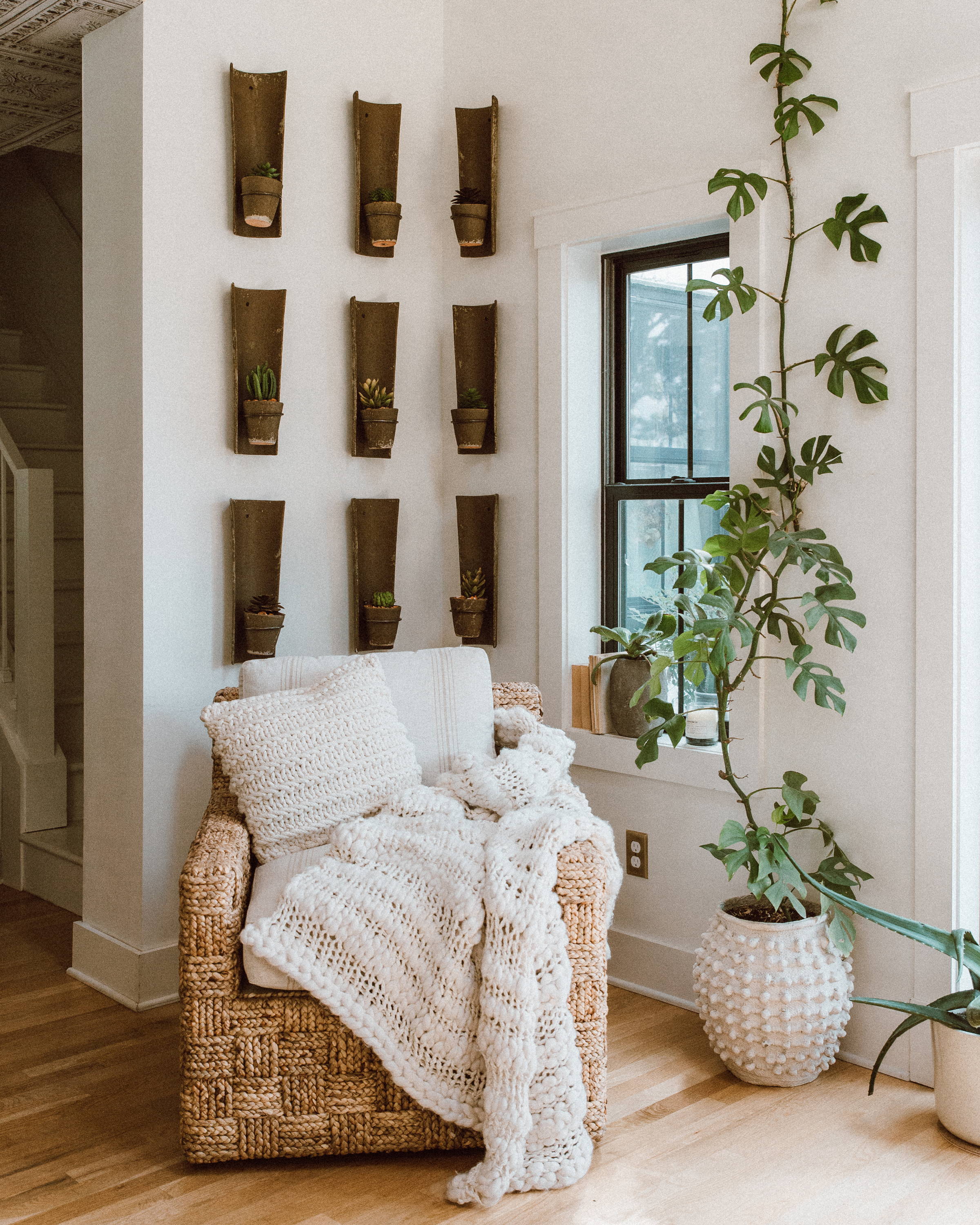 How is your interior/exterior home design influenced by plants? And how do you use greenery throughout your home.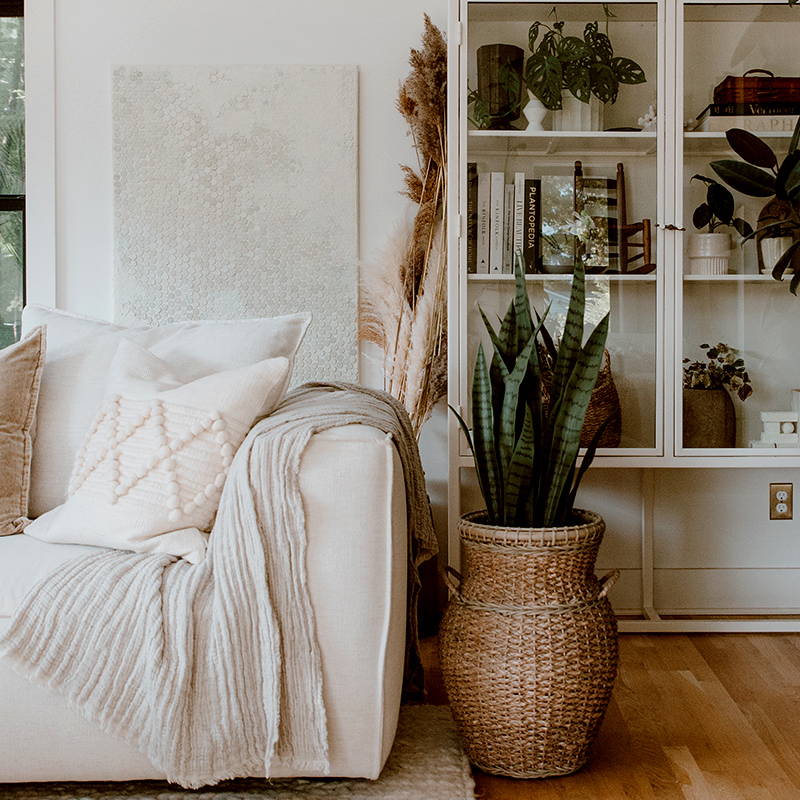 Plants bring a room to life! Even if it's just one. I always have at least 2-3 plants per room because I just love how cozy and welcoming they make our home feel. If I was only able to add one decor element in a room, it would be a plant. That's how important plants are to me when designing a space! :)
In what instances should you buy faux vs. real? How can real and faux plants coexist?

For me, I prefer faux plants in areas where the lighting is not great for real plants. Also, for areas where maintenance is an issue! I recently re-did my plant wall because I couldn't maintain the wall with all real plants. It was too much to keep up with! I ended up mixing a couple of real plants with faux and they look beautiful together!
What's your favorite type of plant and why? When going faux, which style is your favorite? What are some of your reasons to go faux? (low light, pets, seasonality)

I love any plant from the monstera family! They have such beautiful foliage. The swiss cheese plant is my absolute favorite, I have so many around the house! For faux, I prefer cacti and succulents.
I lean more towards faux for areas that have low light and are difficult to maintain! Faux is also great for people who have pets that nibble. I'm grateful to not have that issue in my home but I always recommend faux plants to my followers who have cats and dogs who nibble!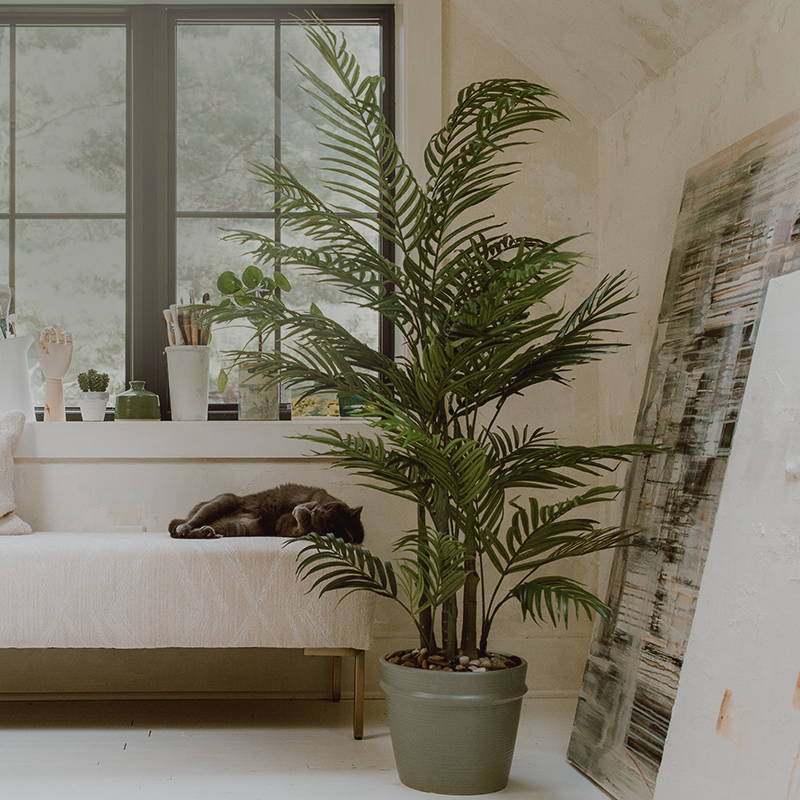 What do you look for when buying an artificial plant? How can you tell if a fake plant looks real? What qualities, what aspects of the plant need to be most realistic "life-like"

I always look closely at the details to see if it looks similar to the 'real life' plant. I also like when faux plants have more of a real life variation like buds, change in leaf color or new leaf growth.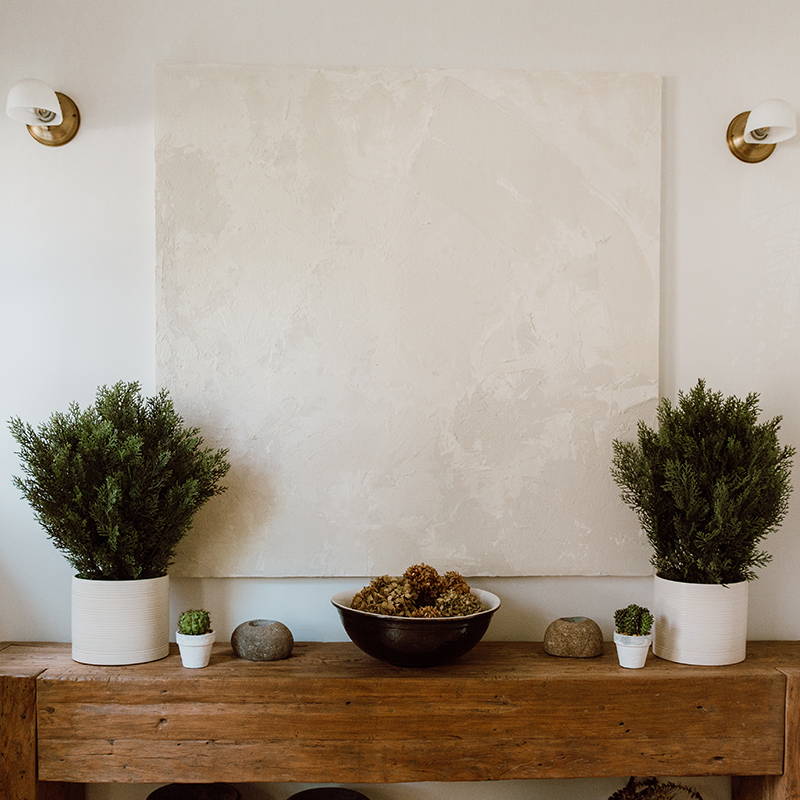 How many plants do you own? Are any of them fake? If so, which ones?

I have about 35-40 plants. 4 of them are quite massive and about 10 of them are faux! The cedar bushes in my entryway, almost all of the plants on my plant wall, my snake plant and adorable palm are all faux!
With the Holiday's just around the corner. How do you transition for the Holidays? Are there some items you'll consider going faux?

I love holiday decor! I transition with a lot of faux garland and trees because it's easy to reuse them year after year!