Artificial Christmas Trees FAQ
What makes a good Christmas tree

What is the best artificial Christmas tree?

The best artificial Christmas tree does not exist. This is because it depends on which one is best for your space, lifestyle, and budget. If you're still deciding and shopping around, consider our artificial Christmas tree guide to help.
What are the qualities of a good artificial tree?

If you want your Christmas tree to last you years, it's essential to choose one that's high-quality. These also tend to look more "real." Typically higher quality faux realistic Christmas trees are manufactured from PE versus PVC or a mix of both. These realistic trees are on the pricier side.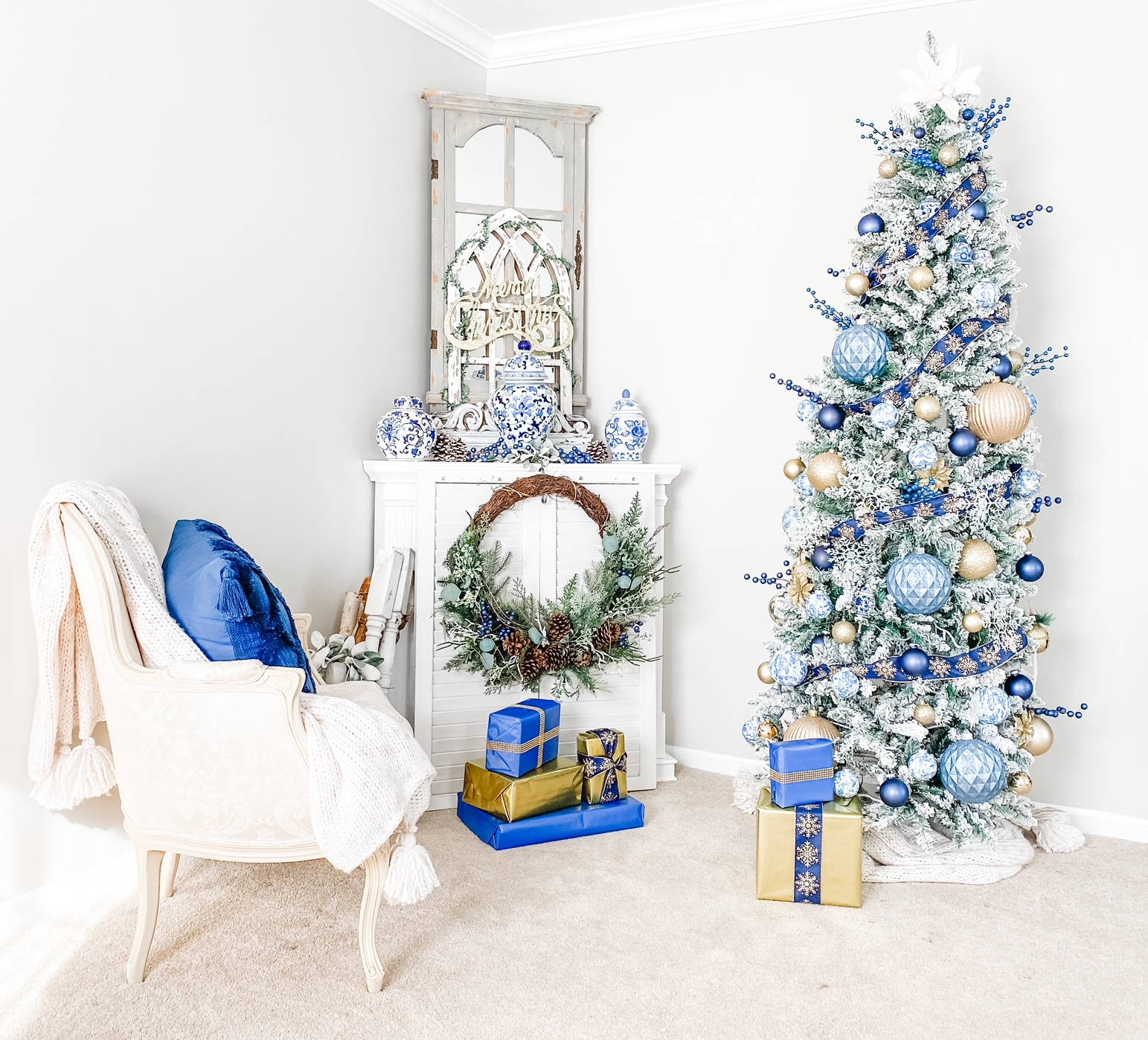 How to pick your Christmas tree

Which Christmas tree should I buy?

Before you start browsing, we recommend getting the measuring tape to take note of the width and height of your ceilings. Typically, many customers opt for a tree that is one foot less than the ceiling; this allows room to add the tree topper. Think about a budget after you have the measurements; remember, this is a one-time investment that can last many years. It's more economical than buying a real tree. No matter if you want to add your artificial Christmas tree to the living room or are looking for a small Christmas, there is a perfect one out there for you. Think about if you prefer an artificial pre-lit Christmas tree or want to add your lights. After that, consider colors and textures; we have a white Christmas tree, a blue spruce Christmas tree, a black Christmas tree, and more.
How do you measure the height and width of a Christmas tree?

We make every effort to display our artificial Christmas trees as accurately as possible. After each item is shaped, we measure dimensions as you see in the photo and taken from the widest or tallest reference points. For the height, we start at the floor, the bottom of the pot (even if it's non-decorative and a simple black planter.) We then measure to the tallest leaf or branch, think the top of a Christmas tree. There may be some subtle differences after you have some fun DIY customizing. For arrangements, we also provide dimensions of the vase as a reference.
Can I use my artificial Christmas trees outdoors?

Artificial Christmas trees are not outdoor safe, so don't place your full tree outdoors where they can get damaged.
What is the best time to buy an artificial Christmas tree?

The best time is sooner rather than later to ensure you receive the Christmas tree you like. With high demand and low inventory, we suggest before Thanksgiving as a rule of thumb.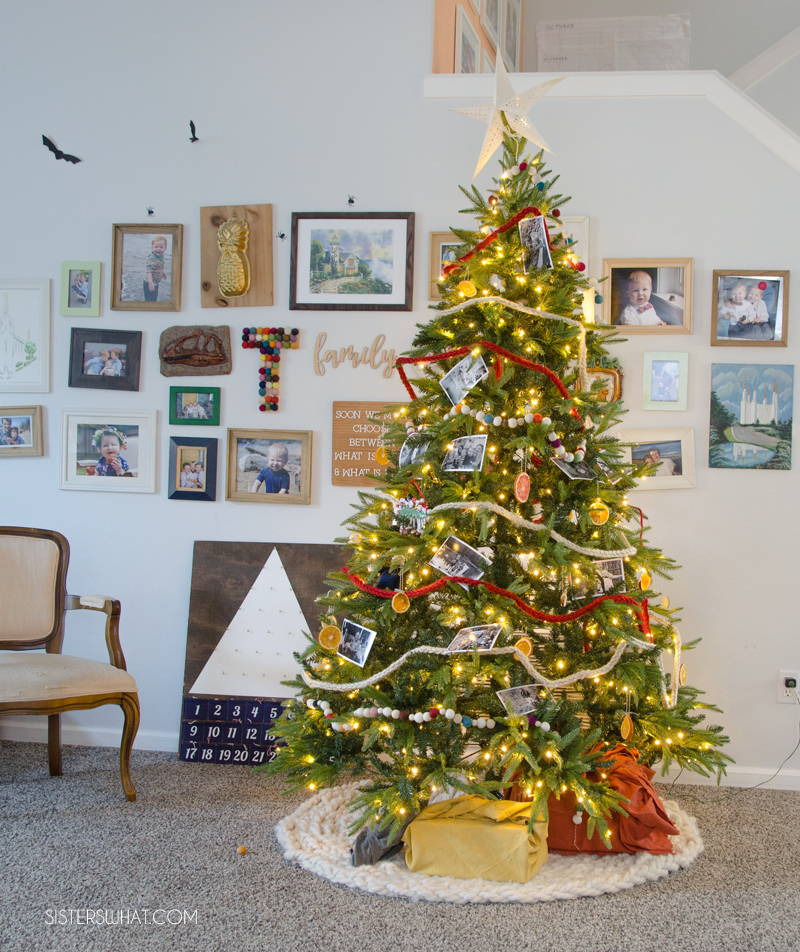 How to decorate your Christmas tree

Which decorations should I choose for my tree?

Our interior designers recommend choosing a theme and then shopping around for accompanying accents. This could be wreaths, garlands, ornaments, or arrangements to complete the look you're going for.
Are your trees battery-operated or plugin?

Christmas trees with lights that are 5' foot and above are plugin, any artificial Christmas tree below that, is battery operated (not included).
Which theme is the right one for my tree?

This is entirely up to you. Reimagine Christmas, create new traditions your way always. We recommend browsing Pinterest for inspiration; use this as a guide for what to shop for.
Best ornaments to use as decorations

The best ornaments to use as decorations are shatterproof ones because they are longer lasting and more durable.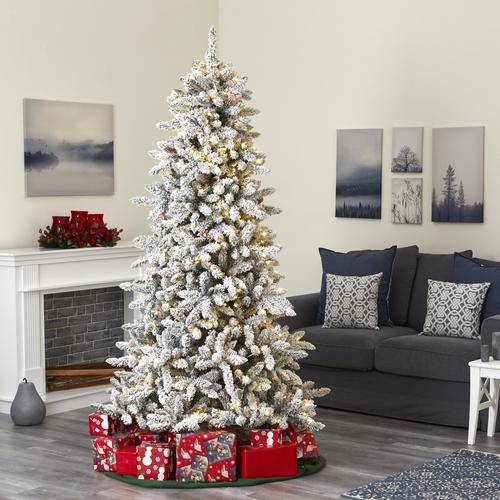 How to maintain your Christmas tree (on/off-season)

Do artificial trees cause allergies? Do they catch fire?

Like anything in life, certain materials may cause allergies. If you have a history of allergies to plastic, please consult with a medical professional.
Why & How to clean an artificial Christmas tree?

To clean your artificial Christmas tree, dust with a feather duster once a month or while it's up. Other than that, store it in its accompanying box for when you're not using it.
How to fluff a fake Christmas tree?

To fluff an artificial Christmas tree, start by looking at the instruction manual. Typically for 6' to 7.5' feet Christmas trees, there are three sections. So, first, start by connecting the section to the stand. Then fluff branch by branch and tip by tip until you get to the top.
How to store your Christmas tree?

Store your artificial Christmas tree by taking it down section by section and giving it a big bear hug before inserting it again on the accompanying box.
How will my tree look over years of use?

This depends on the quality and how you care for it. The better you care for it, the longer it will last.
How and where to dispose of artificial Christmas trees?

You can dispose of it in the garbage or consider donating it to an organization or school.
Returns Policy For Faux Christmas Trees

We hope you love your new artificial Christmas tree, but if you aren't satisfied, you can return for FREE within 30 days of receiving the item or before December 25th, 2021; it depends on which one comes first.
What if part of my artificial Christmas tree is missing?

Be on the lookout for the instruction manual that came in the box alongside your faux tree. Make sure every item in the instruction manual is also in the box. If something is missing, please submit an exchange request using our Returns Portal.
What if I received the incorrect item?

If you received an incorrect item, please submit your request using our Returns Portal.