Christmas Mantel Decor Ideas 2022
There's a reason this festive holiday season is so exciting. It's not only the anticipation of exchanging gifts with loved ones, but also the excitement of decorating your Christmas tree and home with unique Christmas mantel decor. The holidays may be a time of sharing, but that doesn't mean you can't share your home's best decor with the world! You can do just that with the help of these simple Christmas mantel decor ideas! Many Christmas mantel decor ideas are simple yet beautiful. All you need is a bit of imagination and the right supplies.
They include:
Panels can be an excellent addition to any holiday mantel. They can add color and dimension and help create an area for decorating. Start with a large piece of foam board and paint it with your favorite color of choice. You can achieve even more dimension by sanding down the edges after the paint has dried or by sponging on some stain or finishing touch. Once dry, you can glue a ribbon to the back and hang it from the mantel above.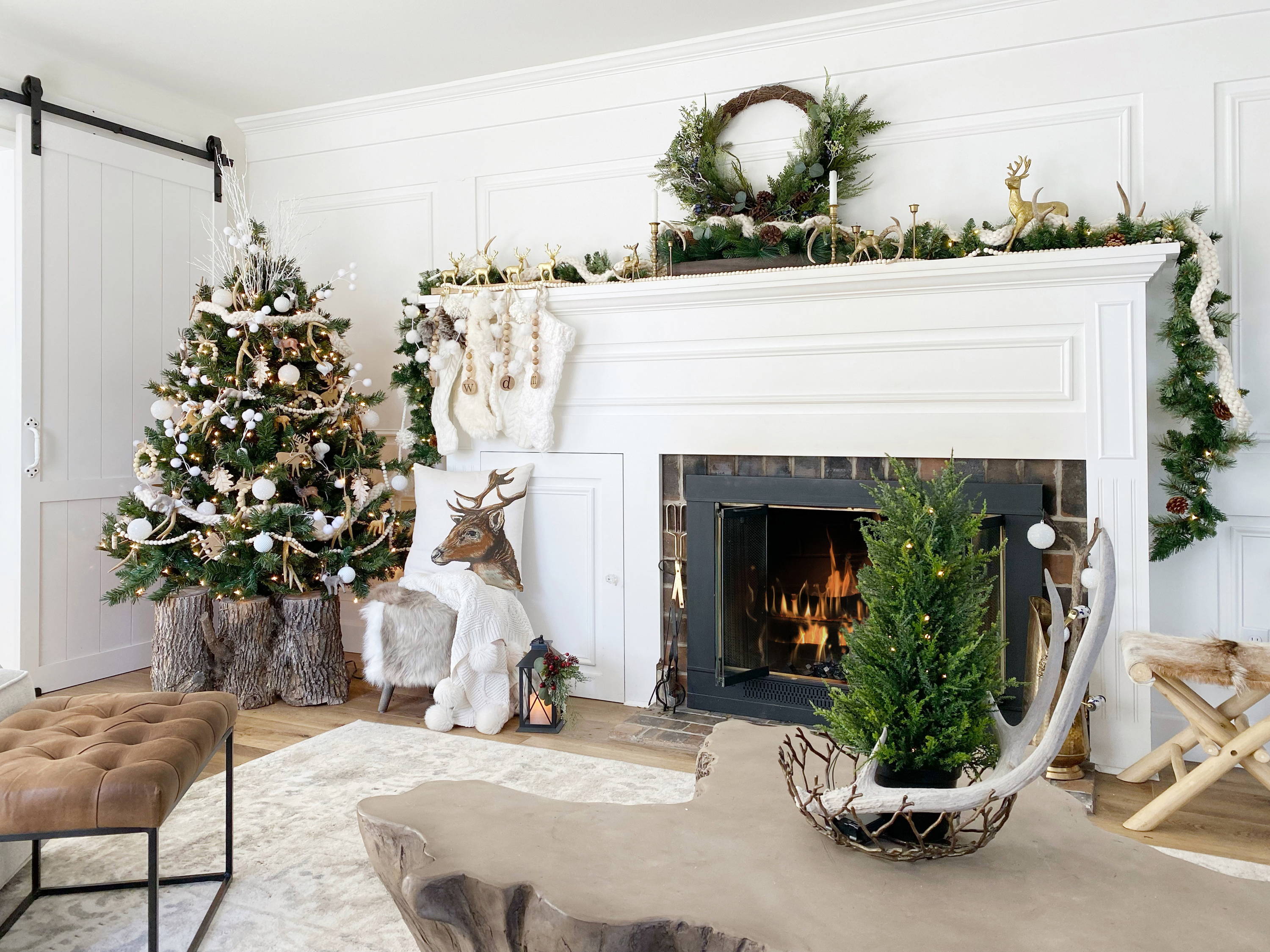 Miniature trees are a great way to dress up mantles and work well with Christmas mantel decor. They lend color and visual interest and add something to focus on when not looking at the fireplace. To achieve this look, you'll need some basic supplies: miniature trees, wire, push pins, and adhesive tape. Start by deciding which tree you wish to use for the centerpiece (that will be your focal point of interest). The type of tree you choose should be one that will fit on the mantle with room to spare.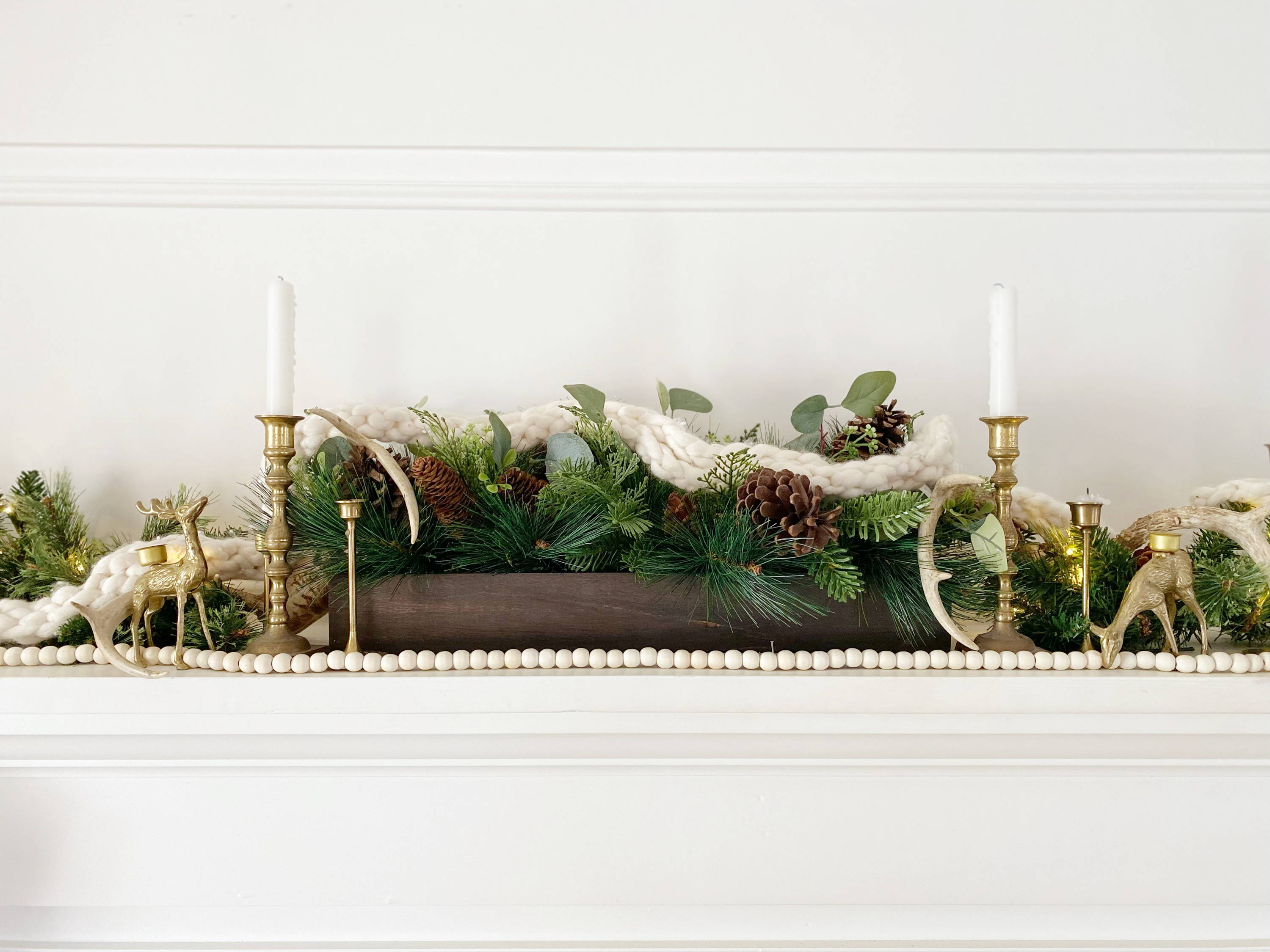 Candles are an excellent way to add a touch of Christmas magic to your home during the holiday season. Many different types of candles are available, not just in jars and tapers, but other types that can be used as unique Christmas mantel decor. One such type of candle would be the pillar candle. The pillar candle can be found in many different sizes and placed on the fireplace mantel on its own or between miniature trees.
Ornaments make lovely Christmas mantel decor when hung from your mantle or over the fireplace. There are many creative ways to hang them, but one option is to use a string of lights as a rope for hanging ornaments. You could also use wire or ribbon to hang them. The best way to display these unique ornaments depends on their size and shape. You can try hanging them in a cluster or separately. The best part about this type of decor is that it's not very difficult to create.
Ball ornaments can be a fun way to add a bit of personality to your mantel during the holiday season. It is also possible to use them as Christmas mantel decor excitingly. The best way to display ball ornaments is to hang them individually at a certain distance from each other and in a random pattern. It could be off-centered or near the center of the mantel. You can also circularly arrange them. This is an excellent alternative to using balls of yarn!
6. Themed Christmas Mantel Decor

Theme your Christmas mantel decor based on your favorite holiday-themed movies, books, and TV shows. You can even create a theme for each window. Just be sure to think about how you want it to look in the end before you begin hanging anything. The best way to do this is to create the theme first and then decide on the Christmas mantel decor. If you don't have a theme in mind, you may have more decorations than your mantel can hold!
7. Mantel Decor With Lighted Trees

Lighting is an integral part of creating the Christmas theme in your home. In addition to using it as Christmas mantel decor, you can also use it as a focal point for your mantel decor. This is true especially for mantels because a fireplace is a focal point and should be decorated in an eye-catching manner. You can use lighted trees to create the perfect holiday ambiance in many different ways.
Pictures can also work as unique Christmas mantel decor. They can be found in many different forms. You could find old Polaroid pictures and use them as your Christmas mantel decor. You could also find a picture of your family and admire those, or you could even take a picture of yourself with Santa Claus! You can then hang the picture from the mantel on your fireplace. There are also many picture frames that you can use for your Christmas mantel decor. You could choose a large picture frame and put a small picture in it.
You can also create beautiful Christmas mantel decor with candles and pictures. One way to do this is by hanging pictures from the fireplace on a colorful string of lights that goes from the fireplace to the wall behind it. Then place candles around them, interspersed with miniature trees for added color and interest. Many Christmas mantels are already old and have extensive and deep panels. You can hang pictures above the panel, on strings of lights, or use the candelabras to offer maximum support for the hanging pictures.
10. Themed Christmas Mantel Decor With Milestones

Themed Christmas mantel decor can be a fun way to create a holiday ambiance in your home. You'll need pictures of your family members on mylar paper and a drill to achieve this look. You could create a "moment" for each window by hanging pictures for each milestone your family has reached. You can also place pictures of loved ones who have passed in the past over the mantel.
That's all there is to creating themed Christmas mantel decor. You can use this idea to spruce up your fireplace, contributing to its overall beauty and adding some holiday magic! During the holiday season, you must let your guests know you are celebrating Christmas, especially if they are from out of town. You can ensure this happens by displaying some festive Christmas decor on your fireplace mantel. You may want to use specific Christmas mantel decor for the rooms you spend the most time in.