Our Favorite 7 Christmas Tree Decorating Ideas for 2022
The days are getting shorter, and the temperatures are finally getting cooler after a long, hot summer. Soon it will be time to choose a decorating scheme for Christmas 2022 and put up greenery that makes our homes feel and look their festive best. To make this process easier every year, why not purchase an artificial Christmas tree that will look completely natural and add that perfect festive touch as well? Artificial Christmas trees and greens are a great option for anyone who wants to put up decorations easily, knowing that they'll be just the right size and shape -- every single year.
Traditional dark green faux fir Christmas tree complemented by traditional pops of color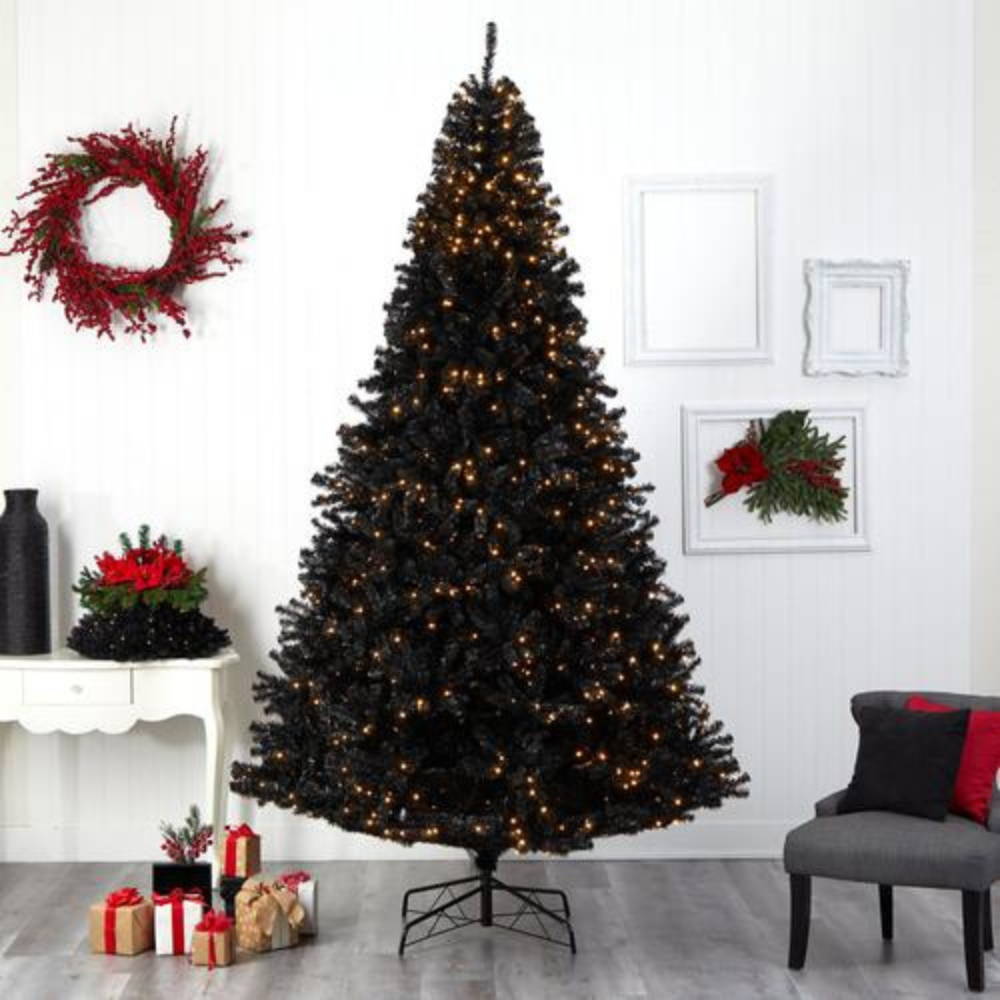 This classic tree will be your Christmas go-to tree year after year, lending your home a more traditional look with a touch of bright red making it all pop. Wondering how to decorate your Christmas tree? Make sure there are other pops of red throughout your home as part of your holiday decor for this type of decorating scheme. This tree will also be complemented by a spray featuring traditional red poinsettias as well as a centerpiece featuring several poinsettias atop a base of fir. Any wreath featuring bright red faux berries will help you create the perfect traditional decor for a very merry Christmas look that will simply never go out of style.
Faux spruce Christmas tree for a lighter look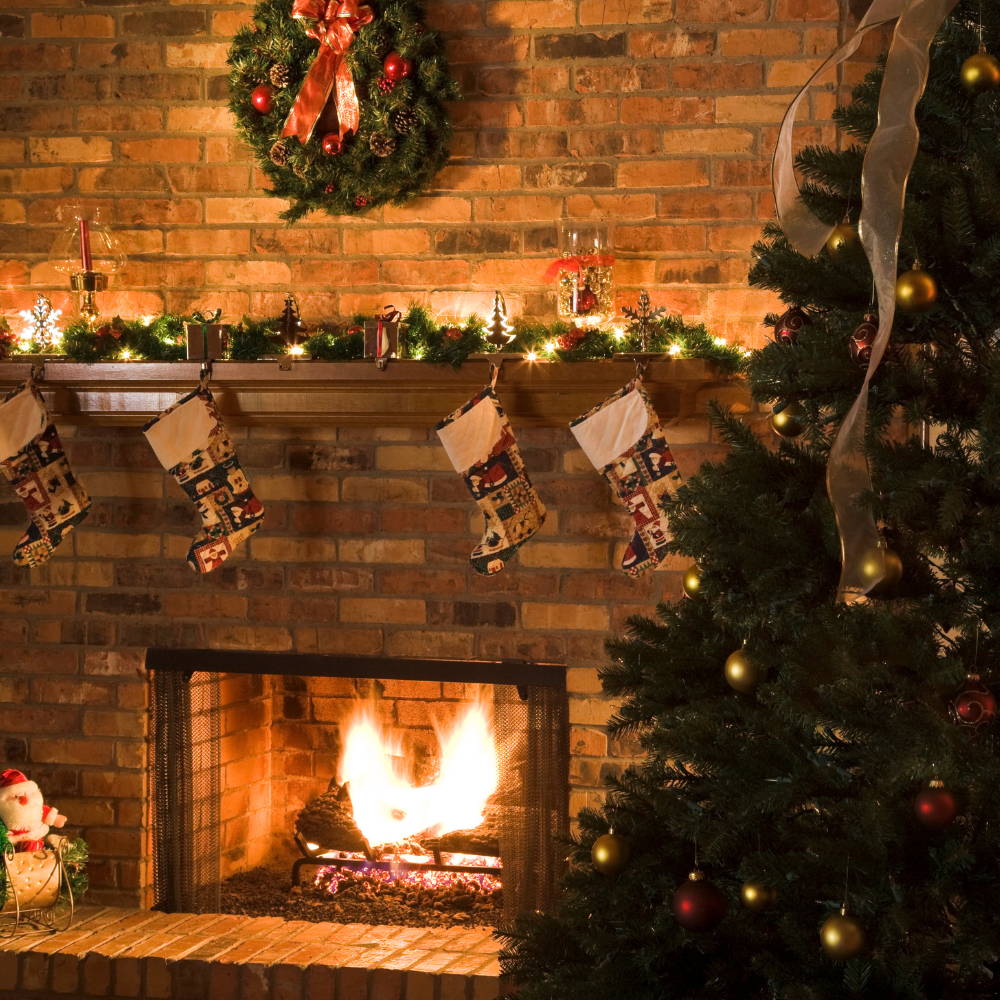 For those who prefer a lighter, more contemporary look to their Christmas decor, this gracefully-draping spruce tree, shown here with a lighter, pearly green Christmas wreath that has a touch of silver and gold, will complement any decor. The faux spruce, when paired with white lights, will form the perfect backdrop for your white, red, silver and gold ornaments, while a wreath that is beautifully simple and uncluttered, with small white balls and a splendid gold bow on the top, will finish off your elegant and festive Christmas look this year.
Faux Fir Tree can pair with gold bows, metallic Christmas balls and pearls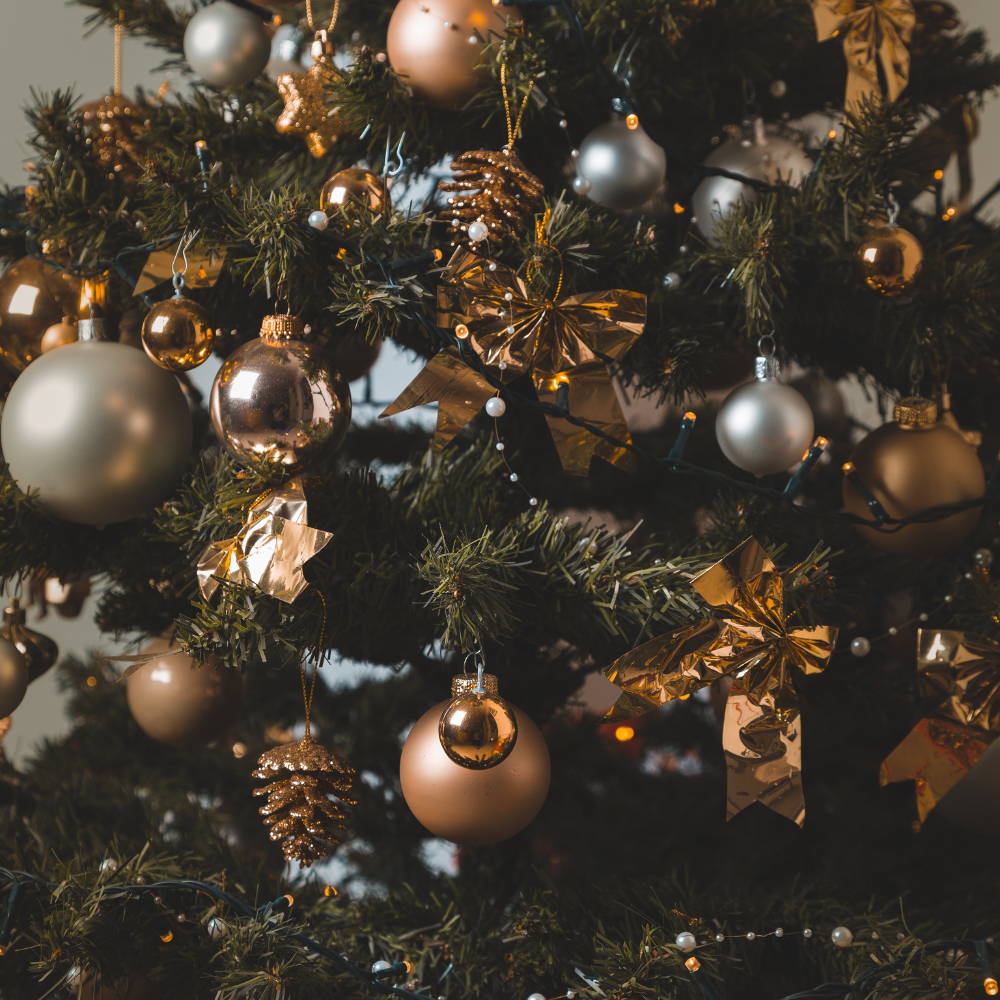 This artificial Christmas tree is the ultimate in elegance, shown with white lights and ornaments in pearly metallic hues of gold and silver, finished off with shiny metallic bows trimming the ends of the branches. Graced with realistic-looking graduated pearl garlands, this tree is a show-stopper that will take pride of place anywhere it is seen. Perfect for any home, this will fit in with any decor, whether it be traditional, modern contemporary, or contemporary farmhouse; this faux tree will never go out of style. If you go with an all-metallic decorating scheme for this tree, just make sure that the presents underneath are also wrapped in coordinating metallic papers and ribbons in these hues.
Upside-down Faux Christmas Tree Will Shake Up Your Holiday

For those needing some alternative Christmas tree decorating inspiration, upside-down Christmas trees have many advantages, including providing more space to have presents underneath (yes, please!) as well as showing off more ornaments at eye level. There is always room for this upside-down, bright green stunner in any corner in your home. Simple white lights would make this tree the perfect backdrop for any decorating scheme, whether you choose traditional bright red trimmings (as seen with the wreath here) or an all-metallic look for a more formal display. The sky is literally the limit with upside-down Christmas trees, so have a ball when decorating this stunner!
Bright Red Faux Fir Christmas Tree Will Make a Bold Statement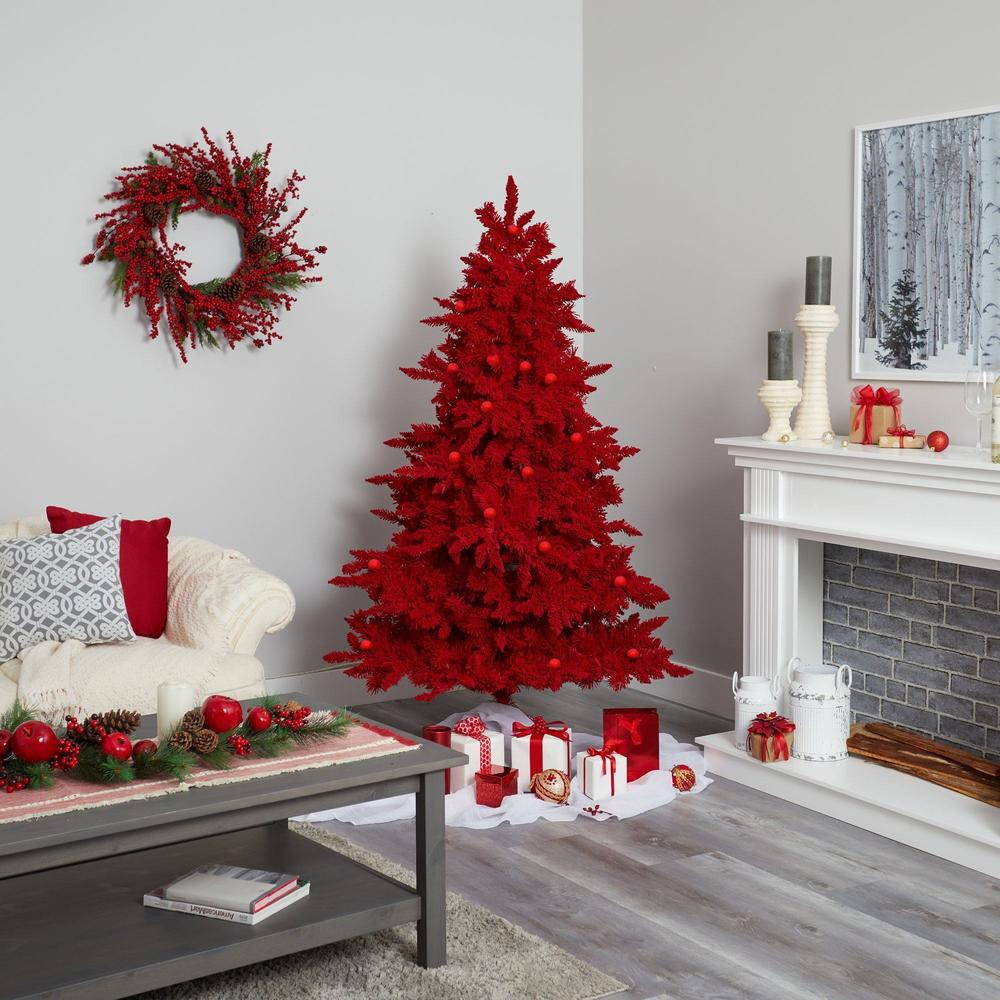 The very definition of a show-stopper, this bright red Christmas tree actually harkens back to Eastern European Christmas decor, which typically uses all red as a theme at this time of year. No one who sees this crimson beauty will ever forget this stunner, which features red decorations as well for a unified look. You can also of course opt for shimmering gold or silver decorations to impart a different look. Perfect for the home that has an all white -- either contemporary farmhouse, modern farmhouse, or traditional -- interior, this tree is best complemented with a few red accents nearby, as seen with the wreath featuring red berries and the cozy red blanket. Underneath the tree, of course, presents wrapped in white or natural colors with bright red bows will set off this look perfectly.
Tall, Narrow Metallic-trimmed Faux Christmas Tree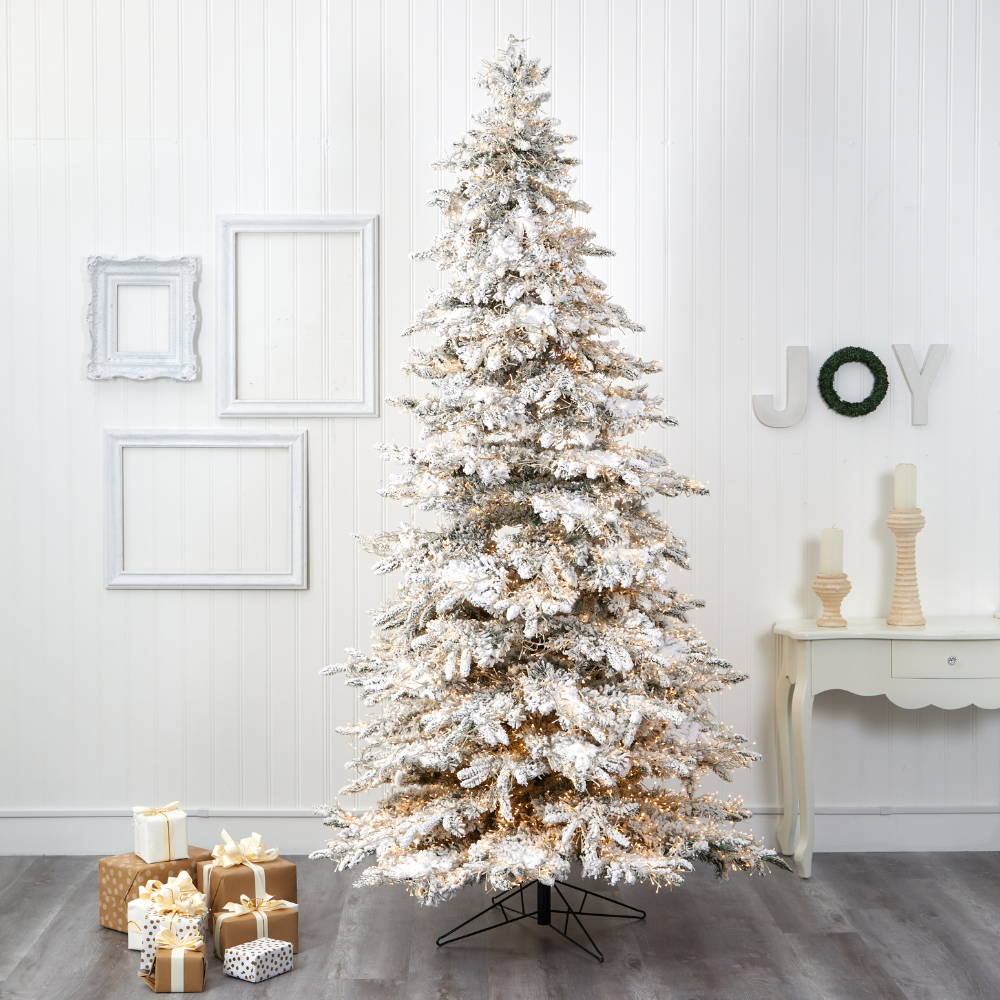 There is always room for a tall, narrow Christmas tree in any home, and their elegant shape is favored by many decorators today. In addition, of course, the fact that they don't take up much room means that you may be able to use groupings of them. Imagine groups of three narrow Christmas trees instead of just the one traditional stout Christmas tree! This sparking beauty, which shimmers with gold and silver flocking, will create a winter wonderland in your home during the long December evenings when lit by all-white lights. Perfect along with all-white home interiors, whether the home is contemporary, modern contemporary or farmhouse in style, this tall gold and silver stunner looks best when paired with minimalistic, mostly white decor, displayed with presents underneath in natural-colored wrappings with jute and/or metallic bows.
Artificial Scotch Pine Christmas Tree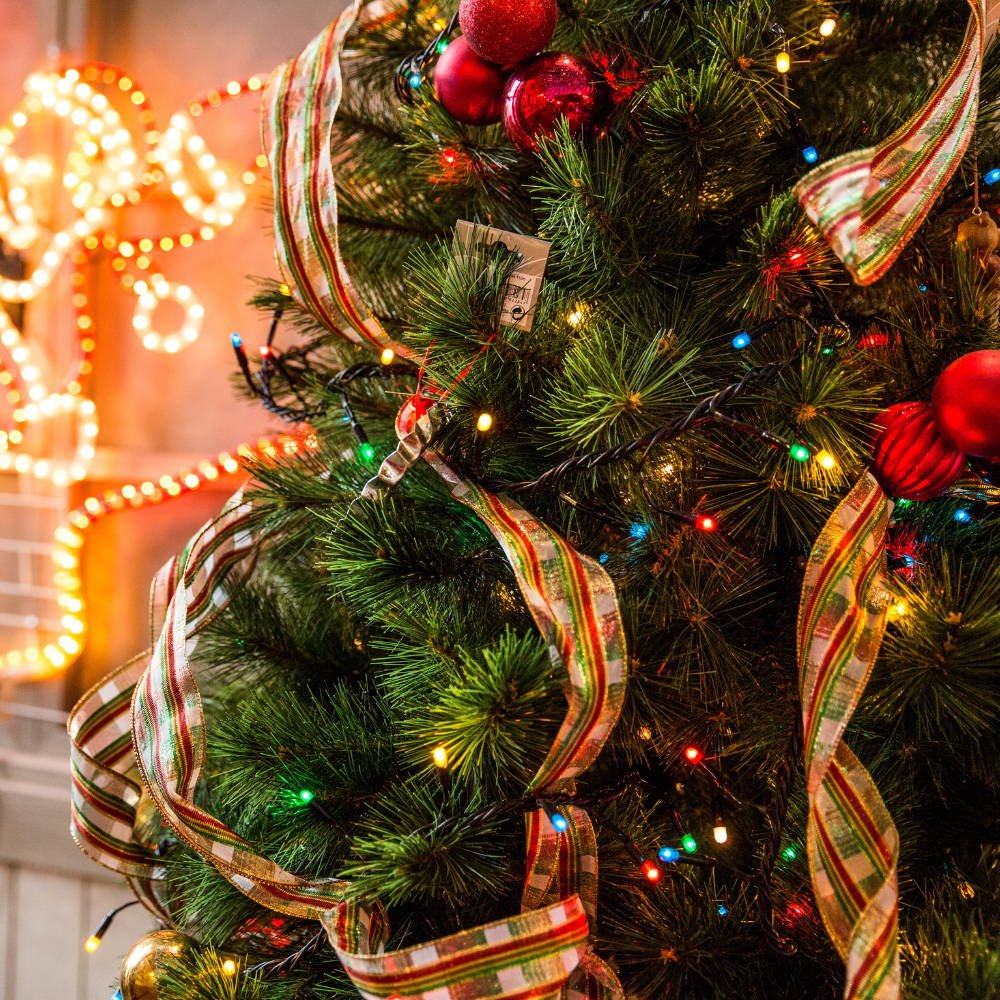 The Scotch pine Christmas tree will simply never go out of style; adaptable to nearly every decorating scheme in your home, it will impart a feeling of nostalgia for Christmases past. With an extremely full and lush look, paired with colored lights, this tree can be either traditionally decorated with bright plaid ribbons and clusters of bright red Christmas balls -- ideally in groups of three -- or with a more minimalistic theme using only gold and silver decorations. In either color way, it will look its best with presents underneath wrapped in coordinating colors, with bows in contrasting hues. Your imagination will have free rein with this lovely, completely natural-looking tree. With a Scotch pine Christmas tree it is best to have a coordinating Scotch pine wreath and perhaps a centerpiece, garland or other Christmas decorating accessories featuring the same type of greenery.