February Birth Flower - Violet and Primrose
Roses are red, violets are blue, and there's another February flower too. Did you know Violets and Primroses are the February birth flowers? Violets have been around for generations and centuries, dating back to the ancient Greeks. The vivid, colored flowers, mostly purple and blue, also come in cream, and yellow. While the Violet has a more dramatic look, the Primrose is a fun, candy-colored bloom commonly associated with Spring. While the Primrose isn't pastel-colored like other spring flowers, it stands out from the bunch. Roses might get the most attention during this month (they have Valentine's Day to thank for that!), it's the Violet & primrose that are honored to represent February birthdays and today we're shedding a little light on the two whimsical little florals.
The Violet has been around since ancient times, dating back to 500 BC in the Greek empire. According to the Greeks, the Violet was the flower of Athens. In mythology, Ion has presented violets to nymphs as a way to show courtesy. In Christianity, the flower represents a nod to the modesty of the Virgin Mary. Today, Violet grows in most mountainous regions globally, mainly the Northern Hemispheres, including Southern Europe, Andes, Patagonia, Russia, and Australia. The most prevalent version that most Americans are familiar with grows in the East Coast from Florida to Maine. This popular flower is used in cooking and foods such as salads (the most popular one is the Blueberry Wild Violet Salad), souffles, deserts, and other grilled meats - and here are other 10 things you can make with violets. One of the most popular uses is in the perfume industry and it is known for having a fresh, sensual smell. Could this be a reason why Violet is the birth flower of February? The month of love. Some popular Violet perfumes are Tom Ford - Violet Blonde, Dior Addict, and Gucci Flora.
| | |
| --- | --- |
| About | Description |
| | |
| | |
| | Under 6 inches 6 to 12 inches |
| | 6 inches to indefinitely wide, depending on variety |
| | Blue, Purple, Red, Orange, White, Pink, and Yellow |
| | |
| | |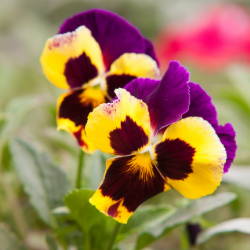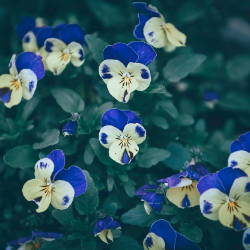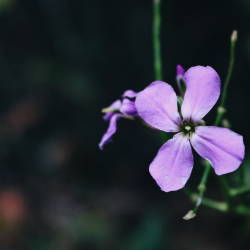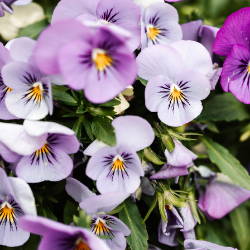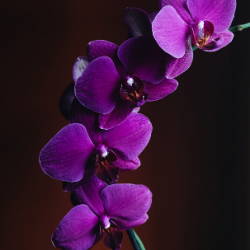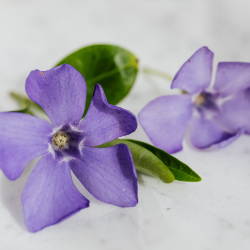 What do Violets Symbolize?

Violets symbolize love, modesty, honesty, and protection. With their rich history, many different civilizations have a special connection with the flower; for example, it is thought that when the Virgin Mary was told she was pregnant, a Violet flower bloomed. In Native American culture, a Violet is believed to be a child born from the sky and the earth. Since Violets have many symbols depending on the culture, these flowers are associated with a new beginning, romance, and spiritualism.
Violets have many different meanings depending on who you ask, but most people seem to agree that Violets represent honesty, purity, and love. The two zodiac signs in February are Aquarius and Pisces. Those born from February 1st – 18th are Aquarius and are known for being unique, great communicators, and spontaneous, hating boredom. While those born from February 19th -28th are Pisces, and they're known for being difficult to understand, but they make great loyal friends as they're nurturing and emotional and can be spiritual. These two signs have characteristics of the violets by being unique, loyal signs that can often be spiritual.
DID YOU KNOW? Fun Facts About Violets

Around for hundreds of centuries, this purple-hued flower was first cultivated by the Greeks around 500 BC.

Violets are one of the most popular flowers used in perfumes

Violet tattoos are becoming more and more prominent

Violets were the symbol of royalty; the color purple is still seen as a symbol of respect

According to Greek mythology, the violet was born from one of Artemis' nymphs, who was being followed by her twin brother, was magically transformed into a violet and in turn, became a symbol of modesty.

Dipictured in countless religious works of art - religious and non - the violet has evolved to portray spiritual wisdom in addition to faithfulness and humility.

Violets signify faithfulness and loyalty and when gifted they allow the bearer to give the receiver a promise of their fidelity and that they will always be true.

There are over 500 species of violets including the not-to-distant pansies, a related hybrid plant with similar petal coloring.

With bright coloring and fragile petals, the violet was often used during medieval times by herbalists seeking healing properties - in addition to sweetening wine.



The Primrose is a flower that grows in a temperate climate and is famous for being the February birth flower. The vivid colors are unique to this flower as it mostly grows in temperature that usually produces pastel-colored flowers. They are a type of flower that symbolizes the start of Spring, as they thrive in mild temperatures. While many associate Spring with pastel, the Primrose is unique in that it's candy-colored, vivid blooms can't live in hot weather above 80F, vivid blooms usually grow in warm weather. This flower thrives in Northern hemispheres, including Alaska, England, New England, and Sweden. With over 400 species , you're set to find one that you love. Historically, people see this plant in grocery stores and flower shops starting in late January and throughout Valentine's Day, but did you know this flower still blossoms through February? In England, April 19th is Primrose Day to honor former Prime Minister Benjamin Disraeli as this was his favorite flower. Rumor says Queen Victoria used to gift him this flower.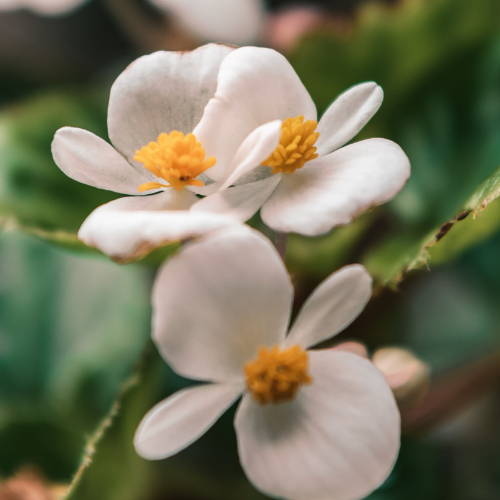 | | |
| --- | --- |
| About | Description |
| | |
| | |
| | Under 6 inches 6 to 12 inches 1 to 3 feet |
| | |
| | Range in colors from white, cream and yellow to orange, red and pink |
| | |
| | Southern Europe to Western Asia |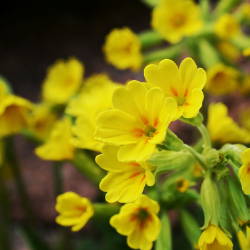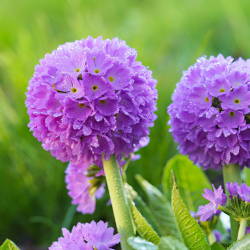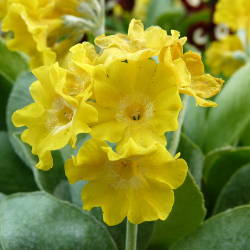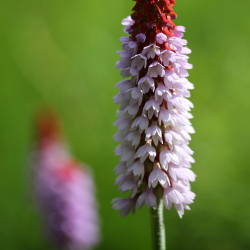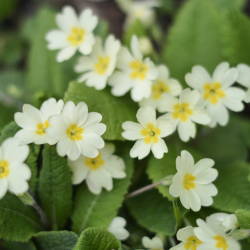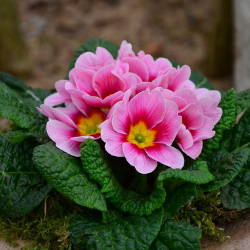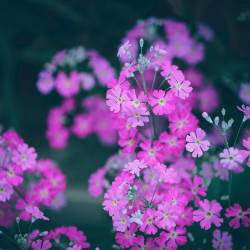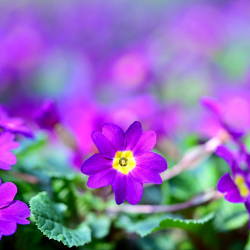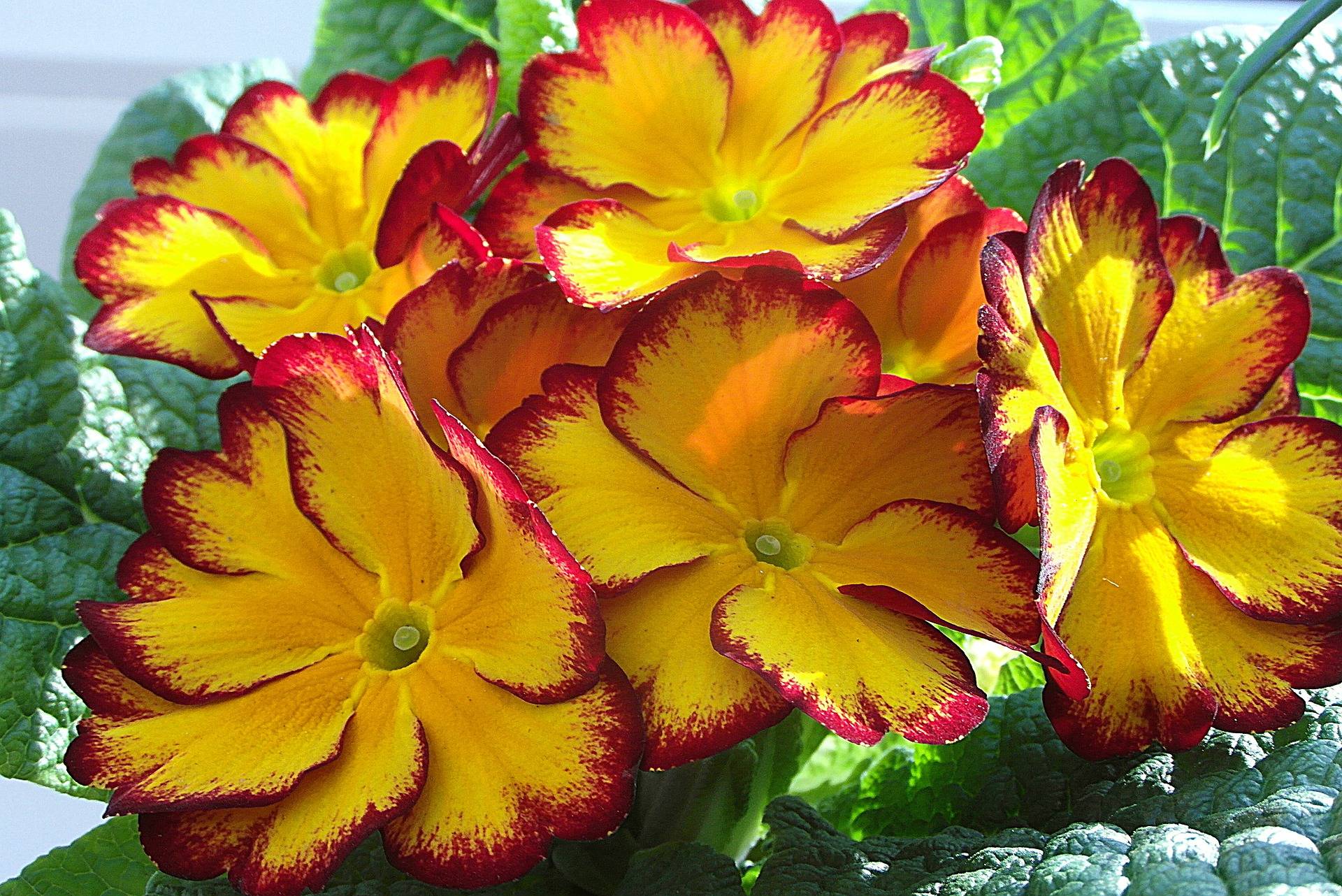 What do Primroses Symbolize?

Primroses have many different meanings. Many people view them as a symbol of young love, while some view them as a symbol of femininity. As women go through various life stages, the Primrose is a constant that accompanies them on this journey through life. Serving as protection and safety, some women see this flower as symbolism for good luck.
Primroses are known as the flower for young love, and it just so happens that Valentine's Day falls in February. The Primrose is the perfect flower for this month because it encompasses all the feelings of being in love, from the good, rational, and irrational. Aquarius and Pisces both have central characteristics to the Primrose, such as being honest and pure.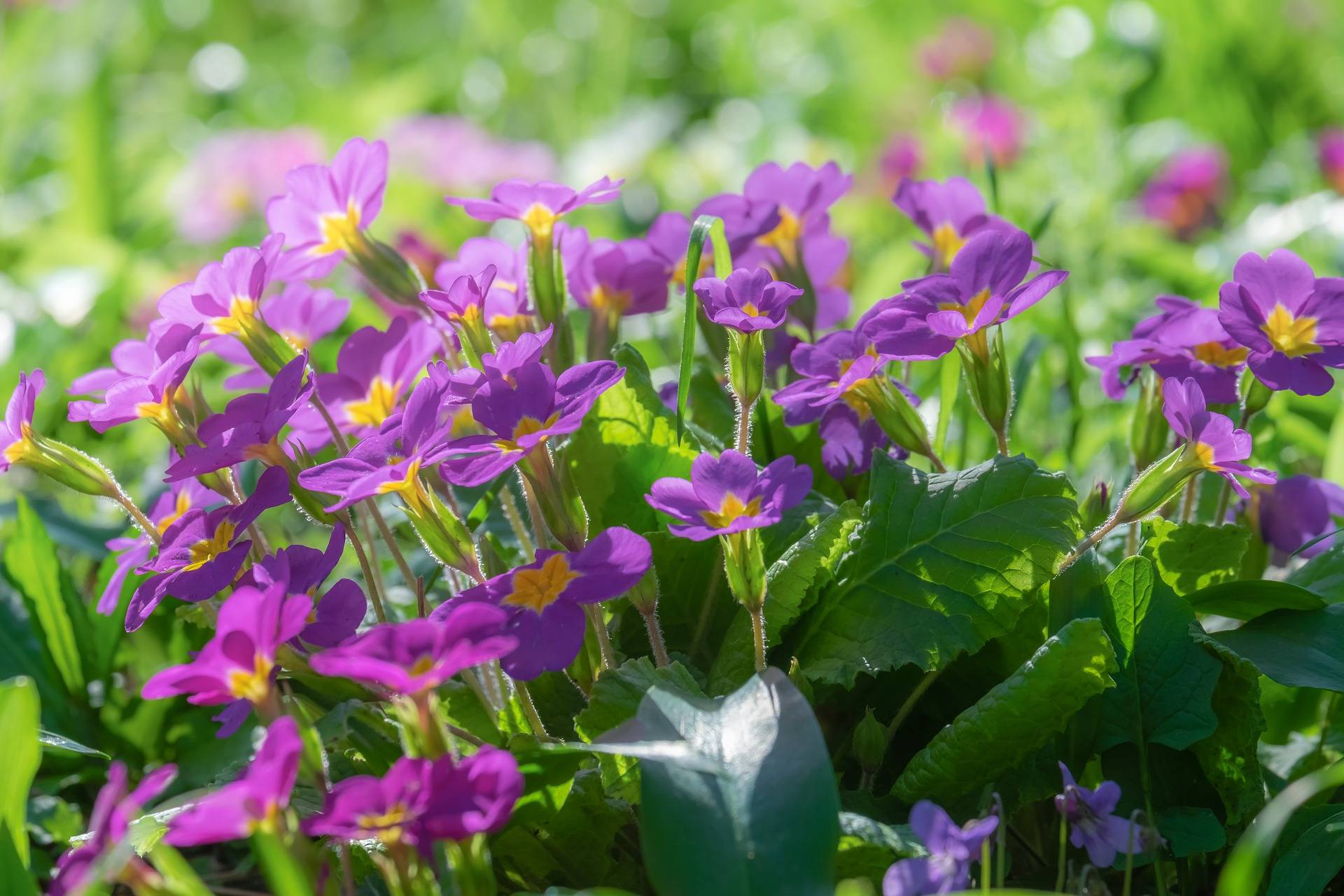 DID YOU KNOW? Fun Facts About Primroses

Alaska is home to one of the largest Primrose farms

Primrose Hill is a famous spot in England

Primroses are sold during Valentine's Day
February Birthday Gifts - Violets Edition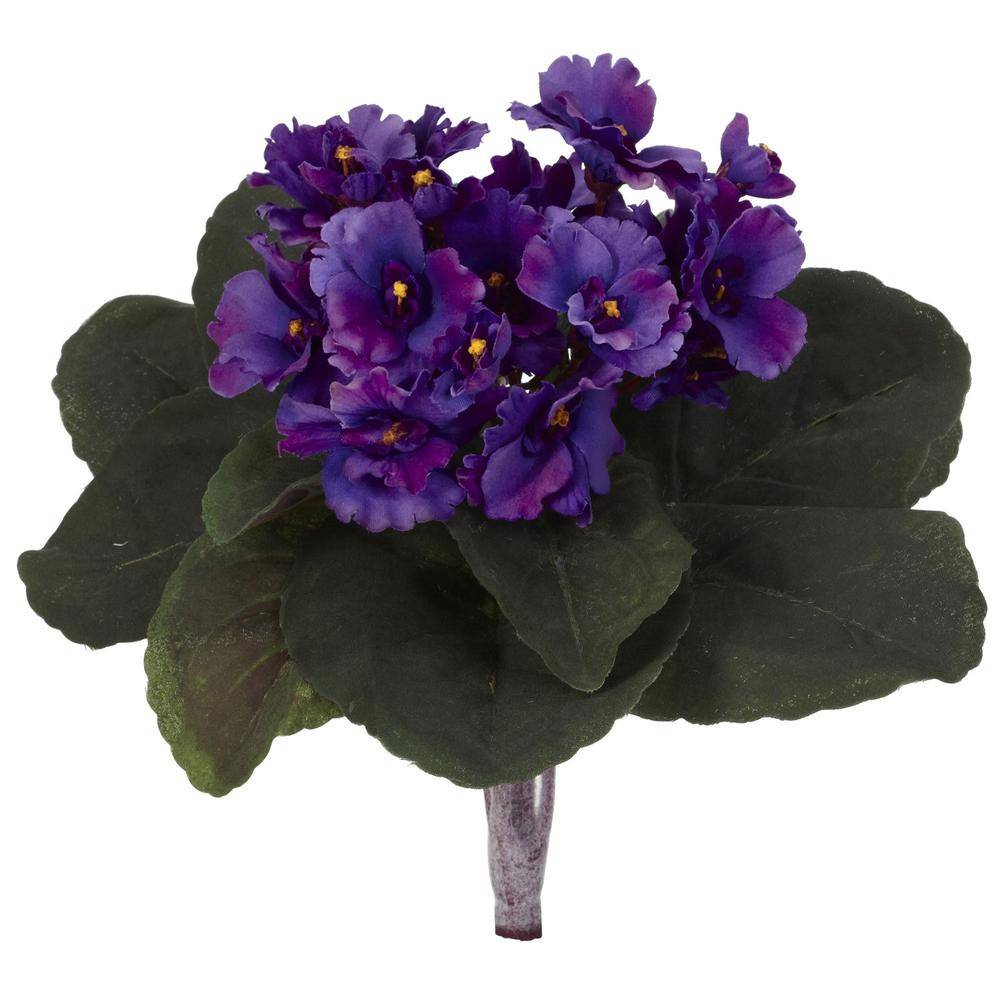 9" African Violet Artificial Plant

Mysterious and elegant blooms sit on top of a small cushion of green foliage in this artificial African Violet. These blooms can liven any room and are a great gift to a February baby.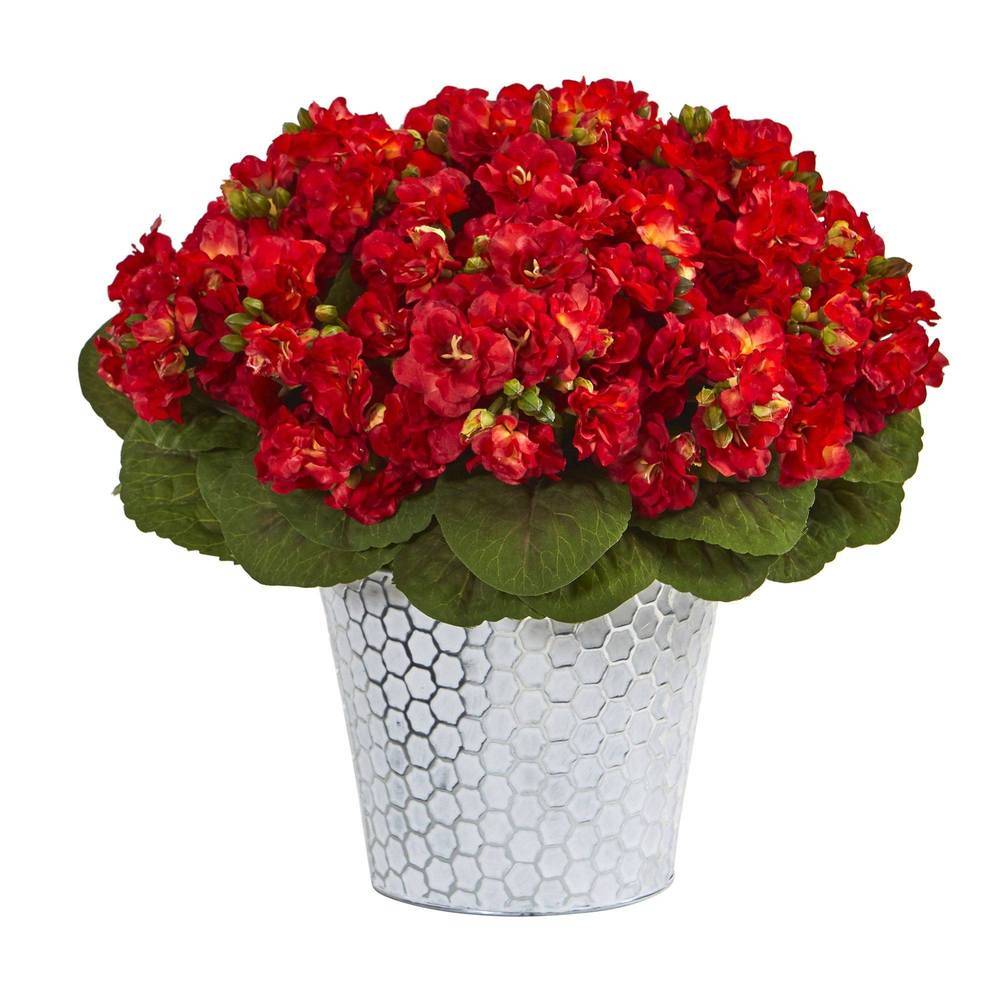 13" Violet in Embossed White Planter

Add vivid color with this artificial plant boasting an overgrowth of violet blooms in bright, vivid hues, handsomely complemented with dark foliage peeping out from underneath. These vivid blooms are perfect for accenting a kitchen, bathroom, or living room.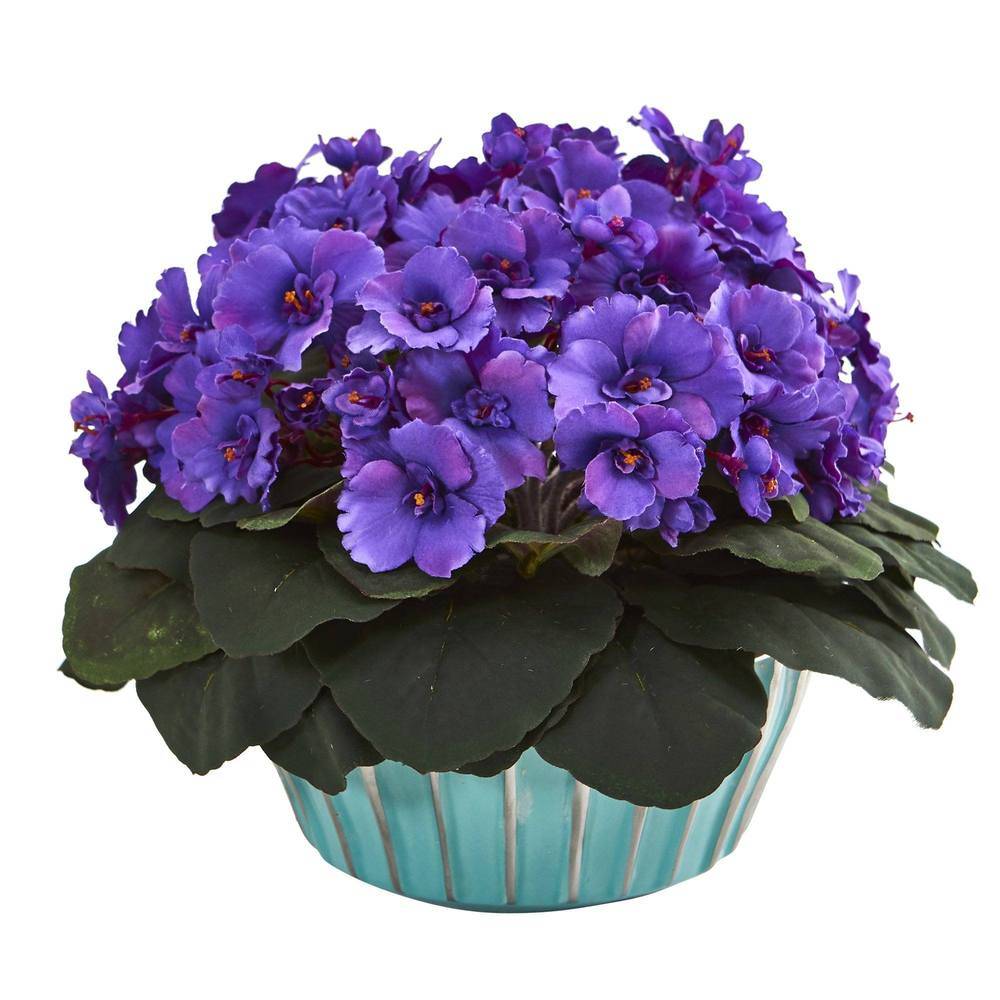 9" African Violet Artificial Plant

Add color throughout your everyday surroundings with this artificial African violet plant. Enhance the beauty of your home by adding to any space that needs a little more color.