Inspiration #Shelfie: Home Decor for your Shelf
Ahh. You see an empty wall; it bothers you, you're unsure why, but you know that your interior décor needs a modern update. Maybe you lack space or are scared of investing in paint or big-ticket artwork. This is where a trendy new piece comes in. Shelf décor has been making a massive comeback in 2021, thanks in part to urban living and social media. This stylish accent is perfect for apartment living and those large walls in need of more life and texture. Once you find the perfect shelf, your next question might be which home décor items for shelves I should hang? The good news? You're in the right place! Here at Nearly Natural, we have a vast selection of artificial plants and flowers to accent any shelf.
This summer, try adding vibrant colored flowers and lush green plants; this is just floating shelf décor ideas as a start. Especially for boho and farmhouse-inspired spaces, these floating shelves make a great #shelfie helping you up your social media game. Shelf accents come in all shapes and sizes, but adding our smallest artificial plants for a bit of refresh when you lack space helps bring the room together. You can buy some in sets or mix and match different plants of all textures for a medley of depth.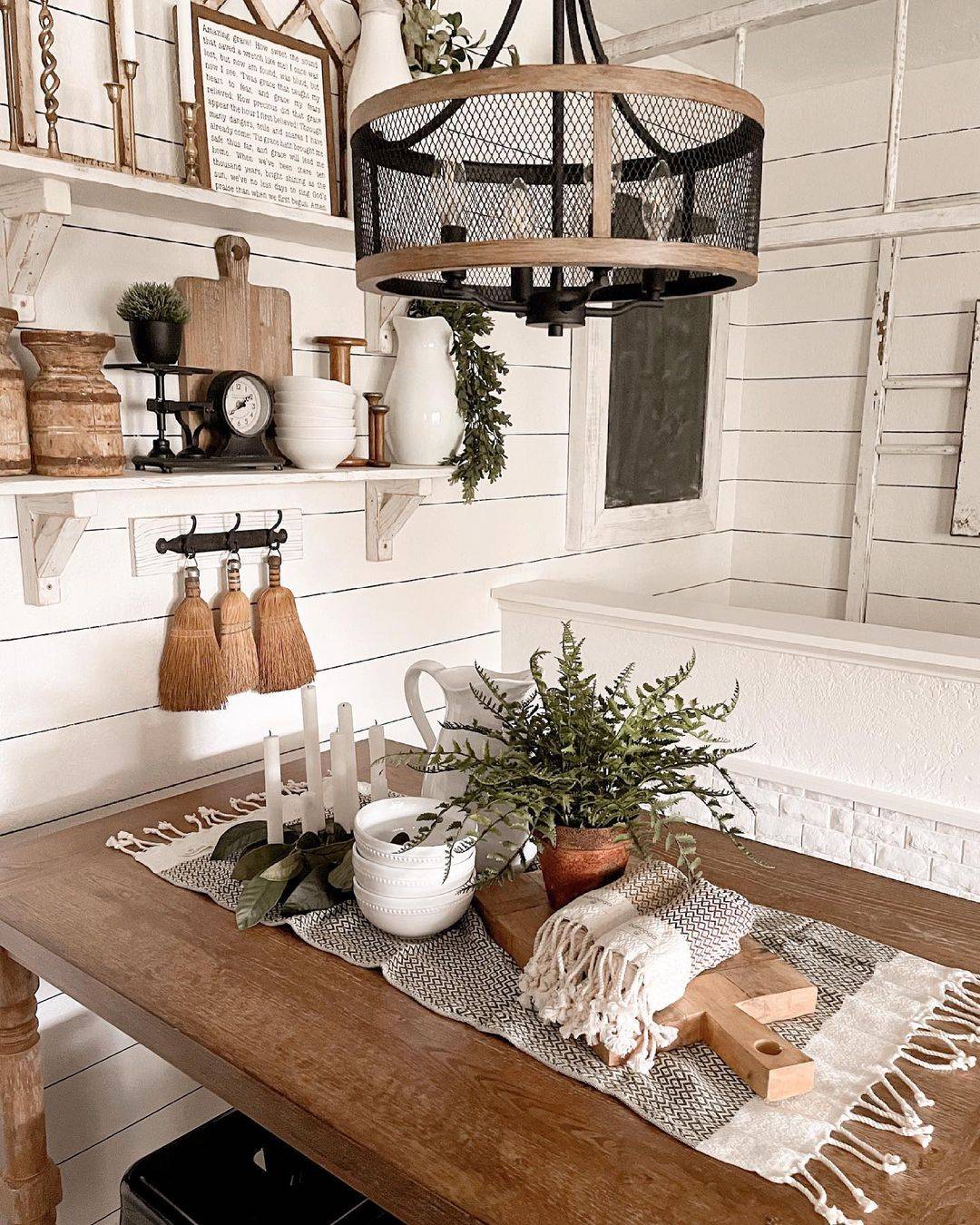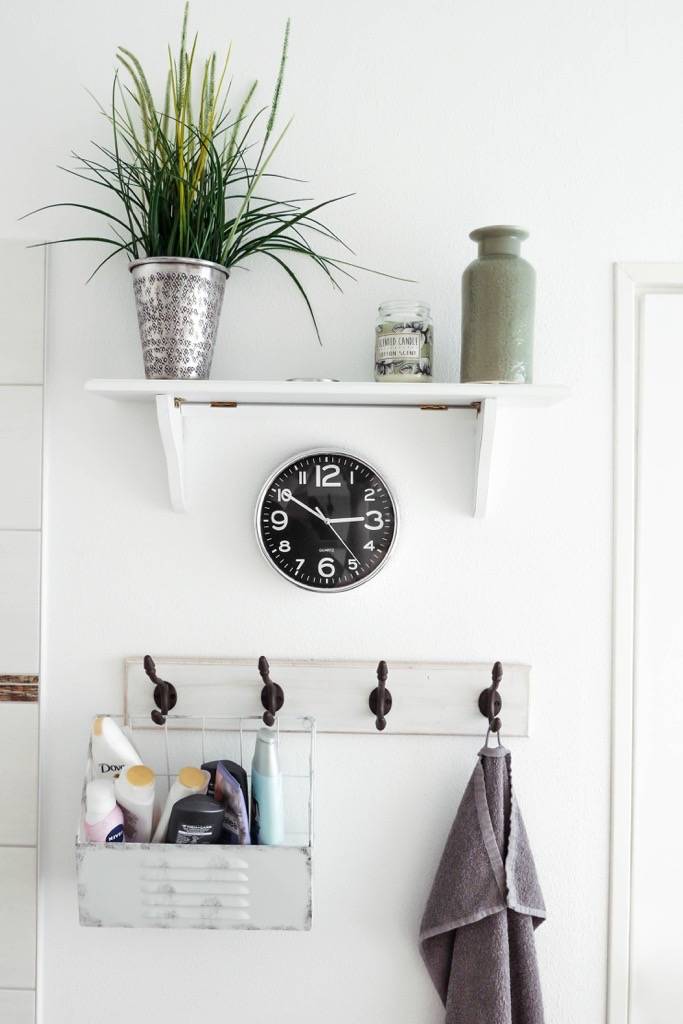 Bathrooms tend to be on the smaller side compared to other rooms in the house, most of the time…. And it's more common to see floating shelves in the bathroom than any other area because of the lack of space. While you might stuff your shelves with practical items such as medicine, toothpaste, and makeup, you can always try adding another complementary floating shelf purely just for décor in any bare corner or wall. In addition, you can look into designing with wooden finishes to complement brass or matte black hardware for modern and farmhouse bathrooms. Finally, complete the style with some fake plants for the bathroom that are sure to bring your space to life.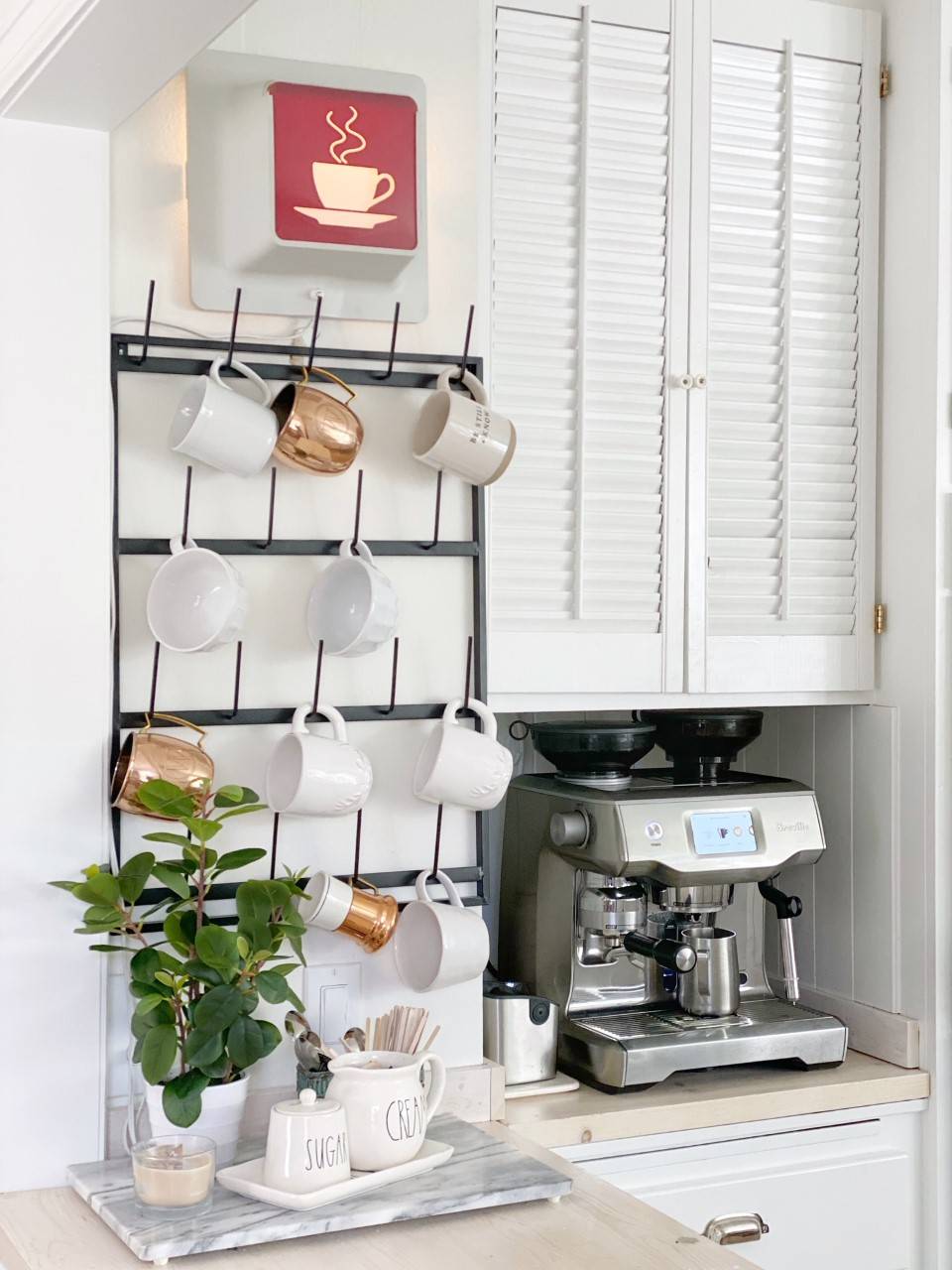 One of the most controversial trends among interior designers is always kitchen shelves. If you've recently remodeled your home or looking to purchase one, you know how important this is. Today's latest trends are open shelves versus traditional cabinets; some people love open concepts, others see it as a fad. Open shelving has become more popular as farmhouse décor has gone mainstream, but some country décor has evolved and found its way into other styles. When thinking about which type of cabinets to choose from, remember that sometimes trends die. Keep this in mind if you plan to sell your home in the next five years versus if you're designing your dream home. As a general rule of thumb, it's best to see the houses in the neighborhood to see what buyers in the area are looking for. If you plan to sell your home but seek open shelves, we recommend a mix of both. You can have traditional cabinets and add a few open shelves above some kitchen cabinets. When looking for texture, we suggest these faux kitchen plants.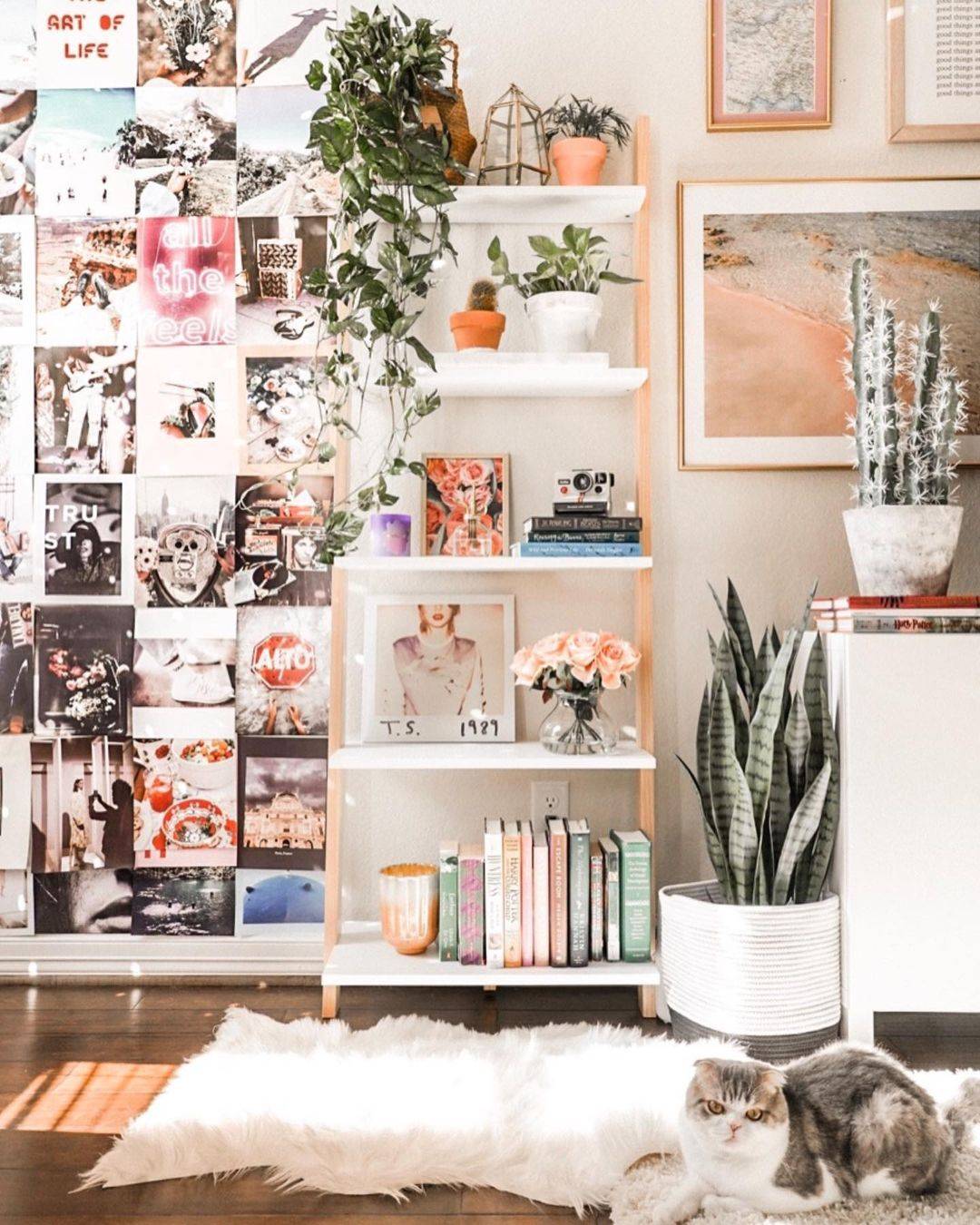 Living rooms are perfect places to enhance with shelf décor. Because of their larger size, you might have more ideas on how to decorate since you want to showcase your personality to all your guests. If you're looking for the best shelf décor, we recommend this bamboo hanging plant or another plant with elongated foliage and cascades from the base. This style is all over Pinterest and Instagram right now. Another plant our interior decorators recommend for the living room is small, lush green pothos. These small green mini-plants are ideal for spaces that need a bit more color. Place them in between other small objects like picture frames, books, or vases. For a more minimalist look, add one flower stem to a long geometrical vase, and that's it. The faux flower and vase are all you need to make a statement or not… While these are just a few ideas, have fun with faux greenery, the wonders of going team faux are that you can mix plants that won't necessarily grow in dark corners, giving you the chance to create your dream space.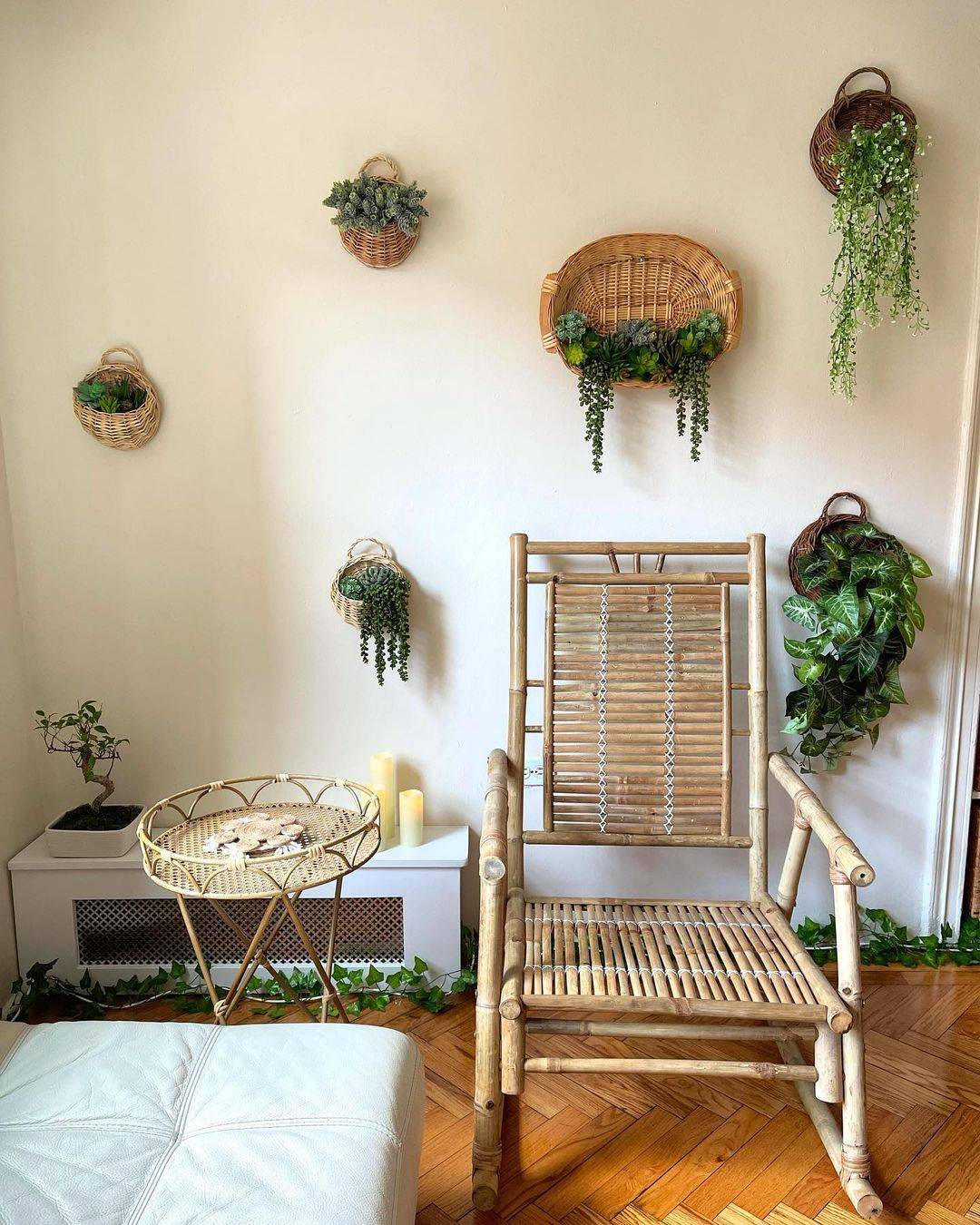 Small space living team, we didn't forget about you. Even when your shelves are small, you can still add many fun and vibrant plants to your space. But, we say, sometimes having a smaller space allows for more creativity and surprising twists and turns. One of our favorite faux plants for compact shelves is artificial succulent arrangements. This faux succulent arrangement set is famous because of the thick vivid hues; it even comes with fake water. If you're unsure how to decorate with succulents, consider using this guide as a stepping stone for your mini décor. To enhance your space, even more, we recommend adding other mini arrangements such as Kalanchoe artificial arrangements. These colorful silk flowers come in a set of 3 and inject vivid hues no matter your style. These silk flowers complement the succulents.
Our Top Picks For Shelf Decor