8 Tips for How to Decorate a Small Christmas Tree (Updated 2022)
Most of us are all for having a big, dazzling Christmas tree. But sometimes you just need something smaller and more manageable. And if you're lucky enough to have a tiny house or apartment, that's where the small Christmas trees come in! Here in Nearly Natural, we have dozens of small Christmas trees that will add tiny festive and holiday touches all throughout your home, no matter your vision or home decor style for this year's Holiday season.
Not sure how you want to decorate your small Christmas this year? Worry no more coz here are some tips for decorating small Christmas trees for this holiday in the smallest space possible. Always remember, a small Christmas tree doesn't have to be boring or drab!
1. Start with a Small and Sturdy Tree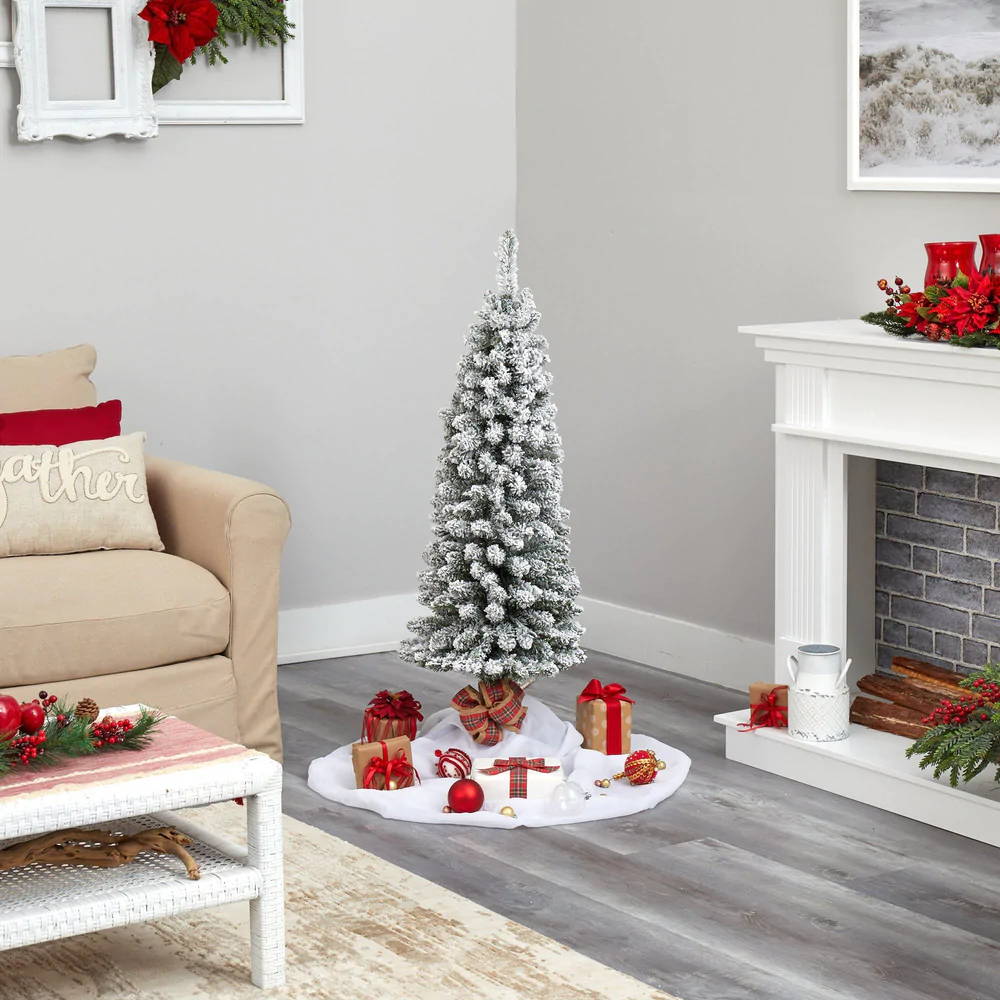 You'll want to start off with a small, sturdy tree. It will be easier to work with and you will have fewer branches to worry about when it comes time to decorate. If you are buying the tree yourself, choose an artificial tree that looks realistic rather than pine needles, which could break off during transport and cause damage if not properly secured in place before putting up the tree itself.
Aside from that, artificial trees are undeniably more practical as they can last for years and can be reused in the next Holiday season as long as they are well-maintained and taken care of properly.
2. Consider a Decor Theme

Choosing a theme for your tree can be as simple or elaborate as you want. You might opt for a classic Christmas color scheme, or use the colors of your favorite holiday movie. Or maybe you want to set up an enchanted forest scene with elves, snowmen, and candy canes?
Whatever theme you choose should reflect what kind of mood you want for this special season in your home. If it's going to be family time all day long (and night), then go with something cheerful like red and green! But if there will be guests over after dinner-then maybe purple would work better?
3. Replace Tree Stand with a Tall Basket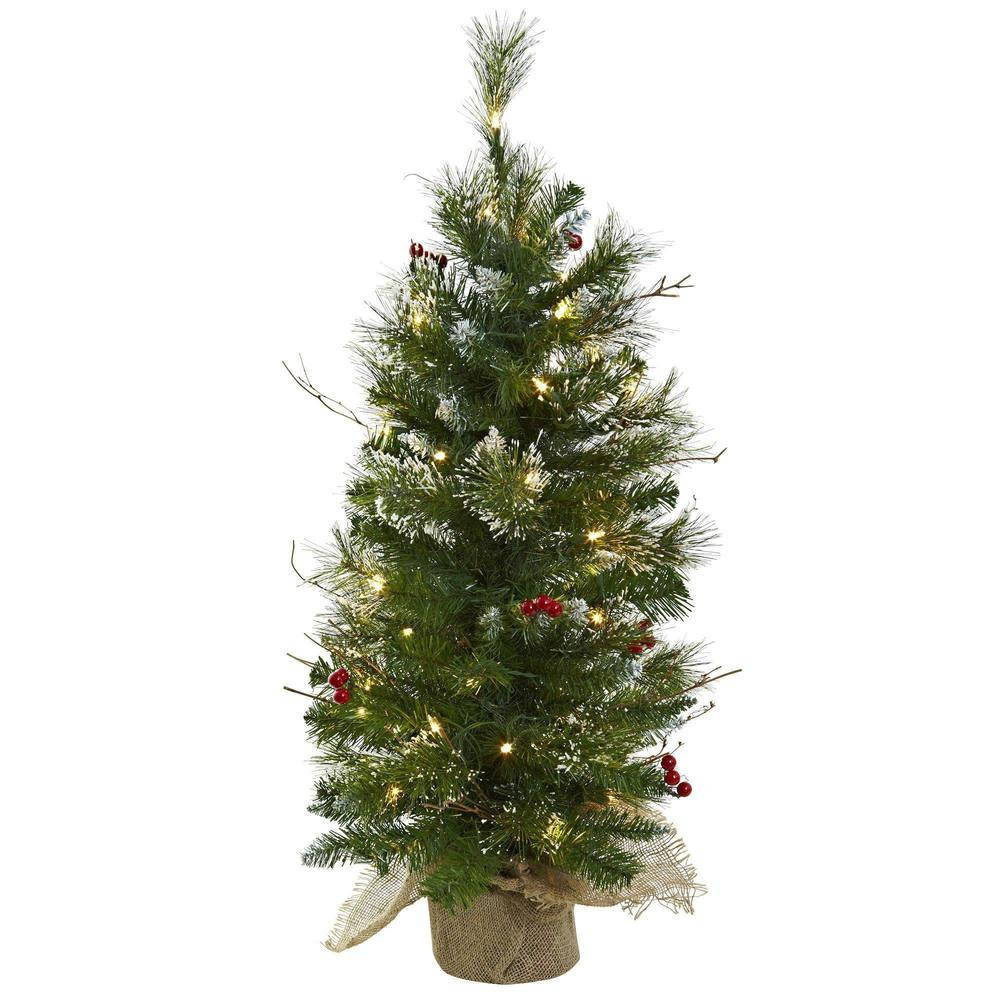 If you're decorating a small Christmas tree, it's important to create a visually appealing stand that complements your tree. A sturdy stand will ensure that the tree doesn't topple over when you move around and make sure it stays upright during transport. Stands should be at least as tall as the tallest part of your tree-so if you've got skinny spruce, go with a taller one! And remember: if there are any angles or bends in the stem where water can collect, then take those out before putting on any decorations.
The bottom part of the Christmas tree, particularly the tree stand is sometimes overlooked unlike the centerpiece or the tree itself. However, by paying attention to this part, you can take your decor to the next level. To make it look unique, try to use a tall basket instead of the usual tree stand. Make sure that the tall basket matches the theme so it won't look out of place in the whole decor
4. Use White Lights to Make your Tree Look Larger and Brighter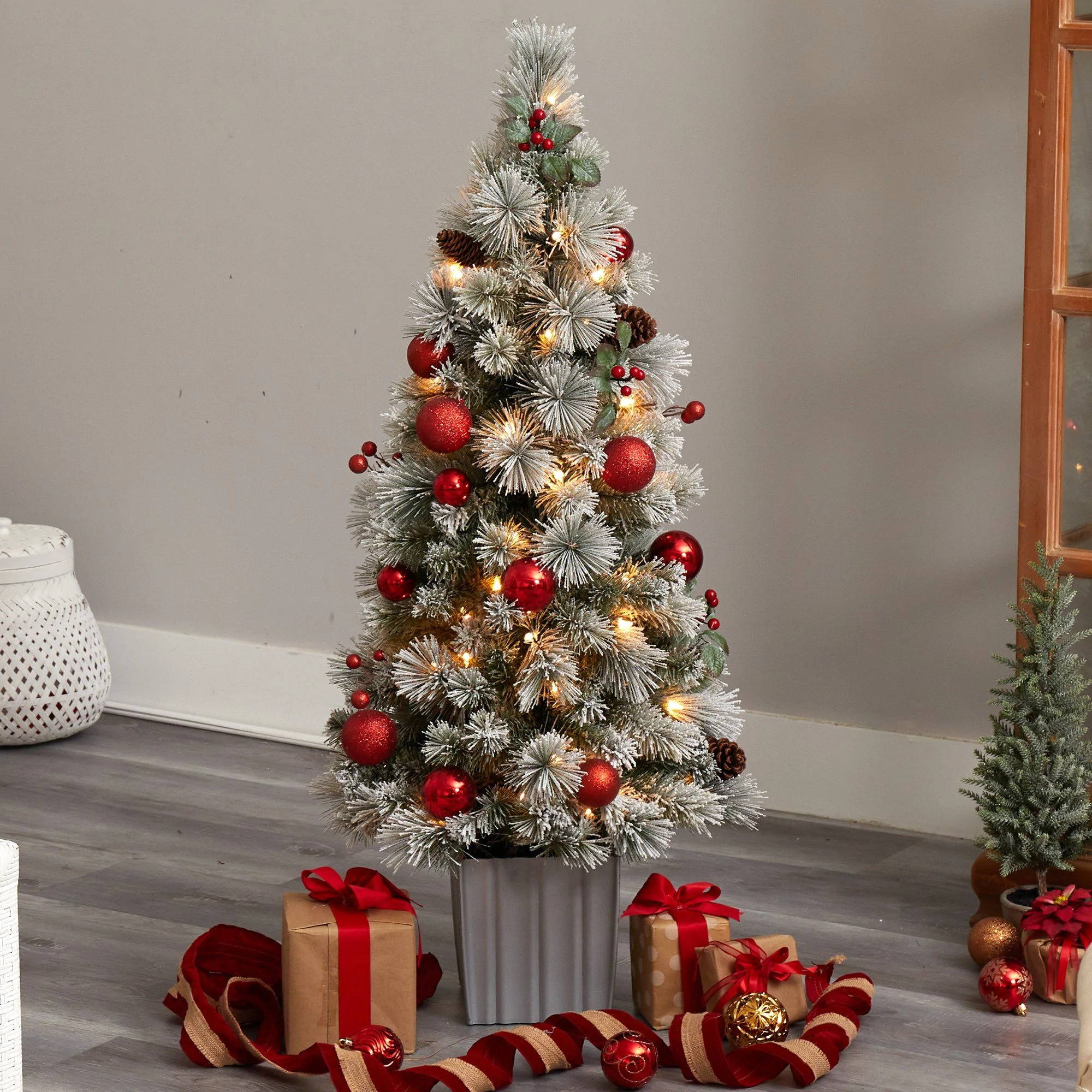 This Holiday hack is so easy you won't believe it. To add an illusion that your tree looks larger than its actual size, here is a pro tip I bet you still didn't know: Use a variety of sizes of lights, including mini lights and LED lights, which are more energy efficient than traditional incandescent bulbs. You can buy LED lights in a range of colors as well as clear ones for an added effect on the tree itself.
Aside from white lights, reflective and shiny ornaments also play a big part as they can also make the Christmas tree look larger and fuller.
5. String Plenty of Garland Around the Tree

Garland is a great way to add color and texture to your tree. To make sure that you don't overload your tree, just remember this rule: the less garland you use, the more attention it will draw to itself.
If you're stuck on what kind of garland to use around the Christmas tree before decorating it, consider using different sizes and colors. You could also try weaving multiple strands together or even put some lights in between them!
6. Arrange Large Ornaments First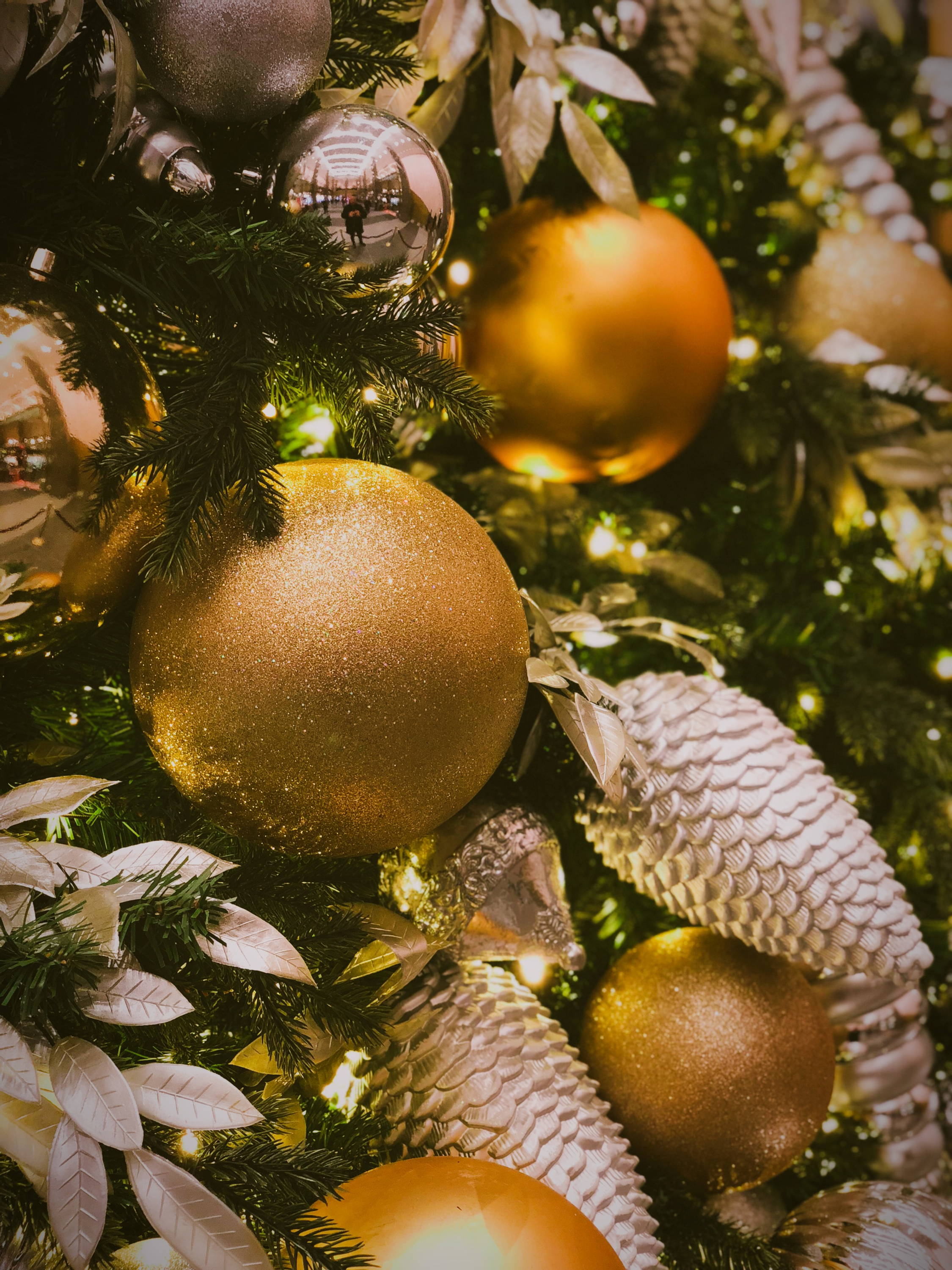 Large ornaments are easier to hang than small ones, so it makes sense that you should start with them first. You can also use a large ornament as the base for your tree when you're short on space and need something big enough to hold all of the smaller decorations on top of it. And if you're feeling extra ambitious, try hanging twinkling stars from each branch as well!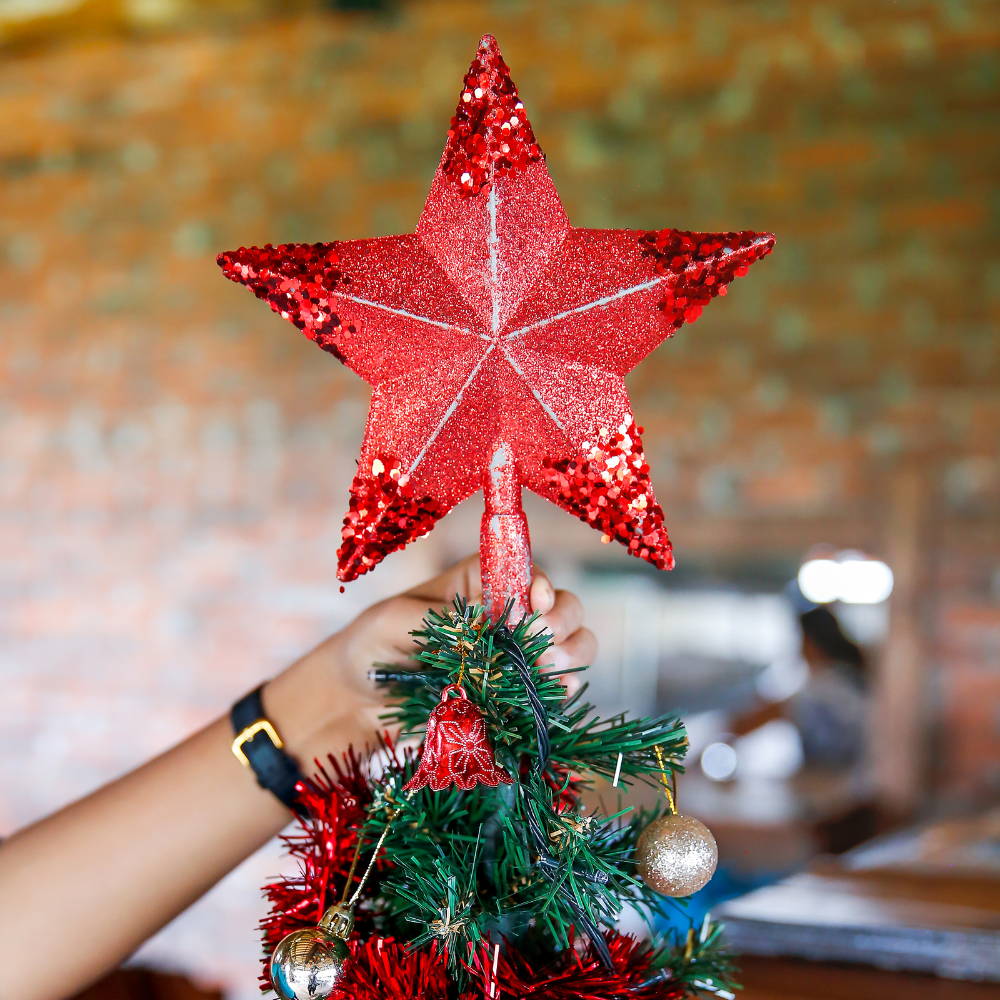 When it comes to decorating a small Christmas tree, most people think that they have to choose between finding the perfect tree or buying an artificial one. However, there are several options available for both situations. If you don't want to spend a lot of money on decorating your home with lights and ornaments but still want something festive and memorable this year, then consider using a smaller tree as an alternative. A small artificial Christmas tree can provide just as much entertainment value as its larger counterpart while being easier on your wallet at the same time!
To make sure that your topper does not fall off, use a suitable stand for resting on top of the base. This will ensure that nothing falls over when guests come over during their visits since everything stays steady throughout all hours of operation from daybreak until well after midnight.
Aside from white lights, reflective and shiny ornaments also play a big part as they can also make the Christmas tree look larger and fuller.
It may be the last on the list, but this is the most important step in decorating small Christmas trees. You have to decide first what part of the house you would want to display your tree. Measuring your space is very important to avoid returns and headaches.
For those with limited space, a small Christmas tree can be the perfect solution. A small tree isn't just any old thing; it needs to be decorated in order to make the most of its size. The best advice we can give you is to think about what you want your Christmas tree to represent. If you're looking for a small, inexpensive option then go with a pre-lit tree that will work just fine. But if it's more of an aesthetic choice, then we believe that every now and then it's worth splurging on something special. In any case, don't forget the most important thing: Have fun!