10 Last Minute Christmas Decorating Tips for The Home
Are you ready for the holidays? Christmas is around the corner and you're probably looking for last minute Christmas decor. Decorating for Christmas doesn't have to be stressful but we know this time of year tends to become busy because of all the obligations the season brings. The good thing is that here at Nearly Natural, we're here for you! We understand the struggle and that's why our designers with years of experience are here to help you have one less worry. Here are our top Christmas decorating tips that you can easily recreate today. Christmas decor is always fun and we hope you can create those merry memories with family.
1. Add Some Ornaments In Your Faux Trees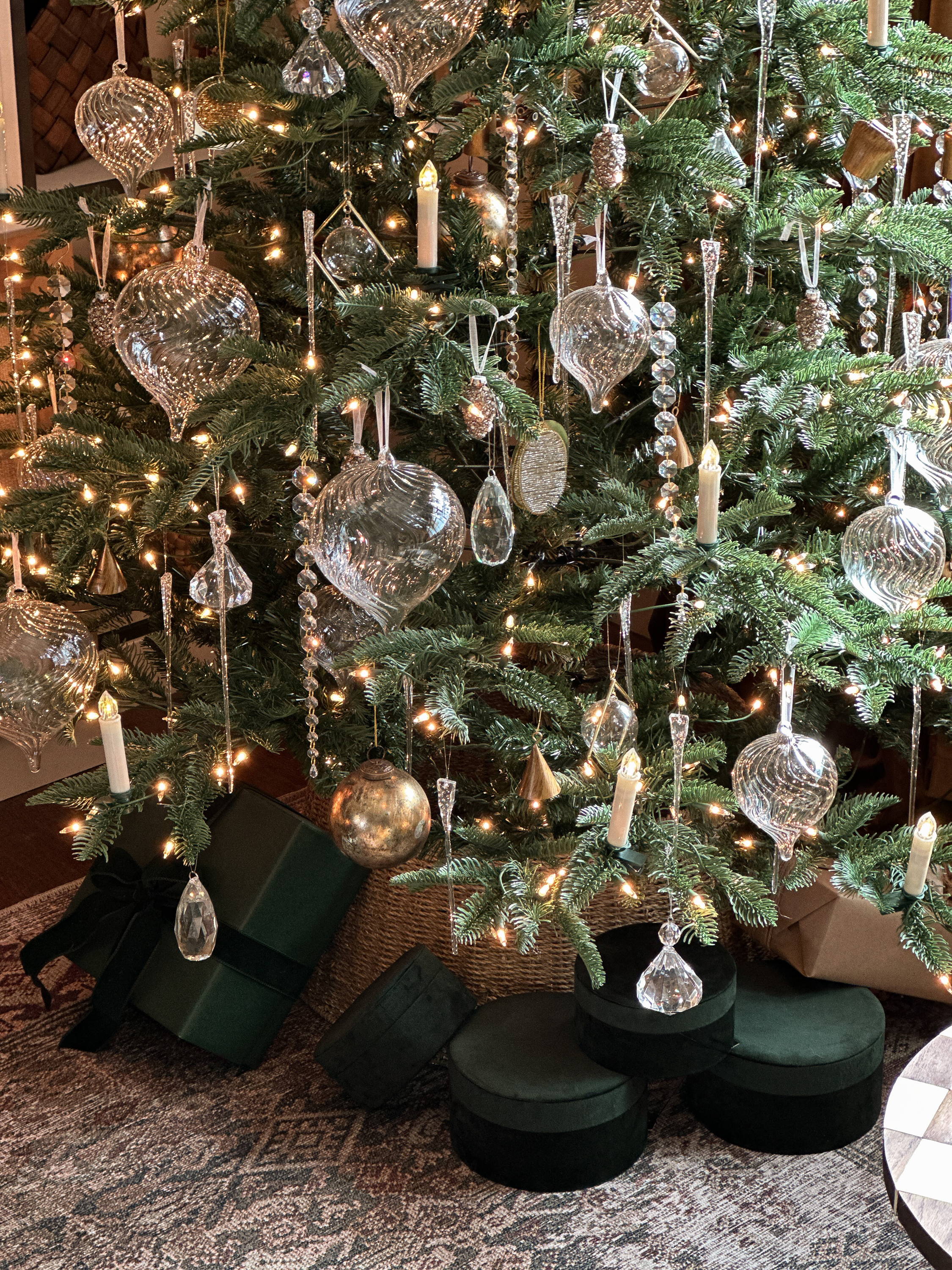 While some of our faux Christmas trees are perfect with or without ornaments, let's face it, one of the best ways to inject that Christmas spirit is through the use of holiday ornaments. No matter the style of your space or budget, this is the easiest way to spruce up your space. Even if you don't have a Christmas tree, feel free to decorate any tree - real or fake - with a few ornaments. We love this idea because anyone can do it! Doesn't require many materials and gives your space a little makeover.
2. Display A Holiday Wreath In The Front Of The Home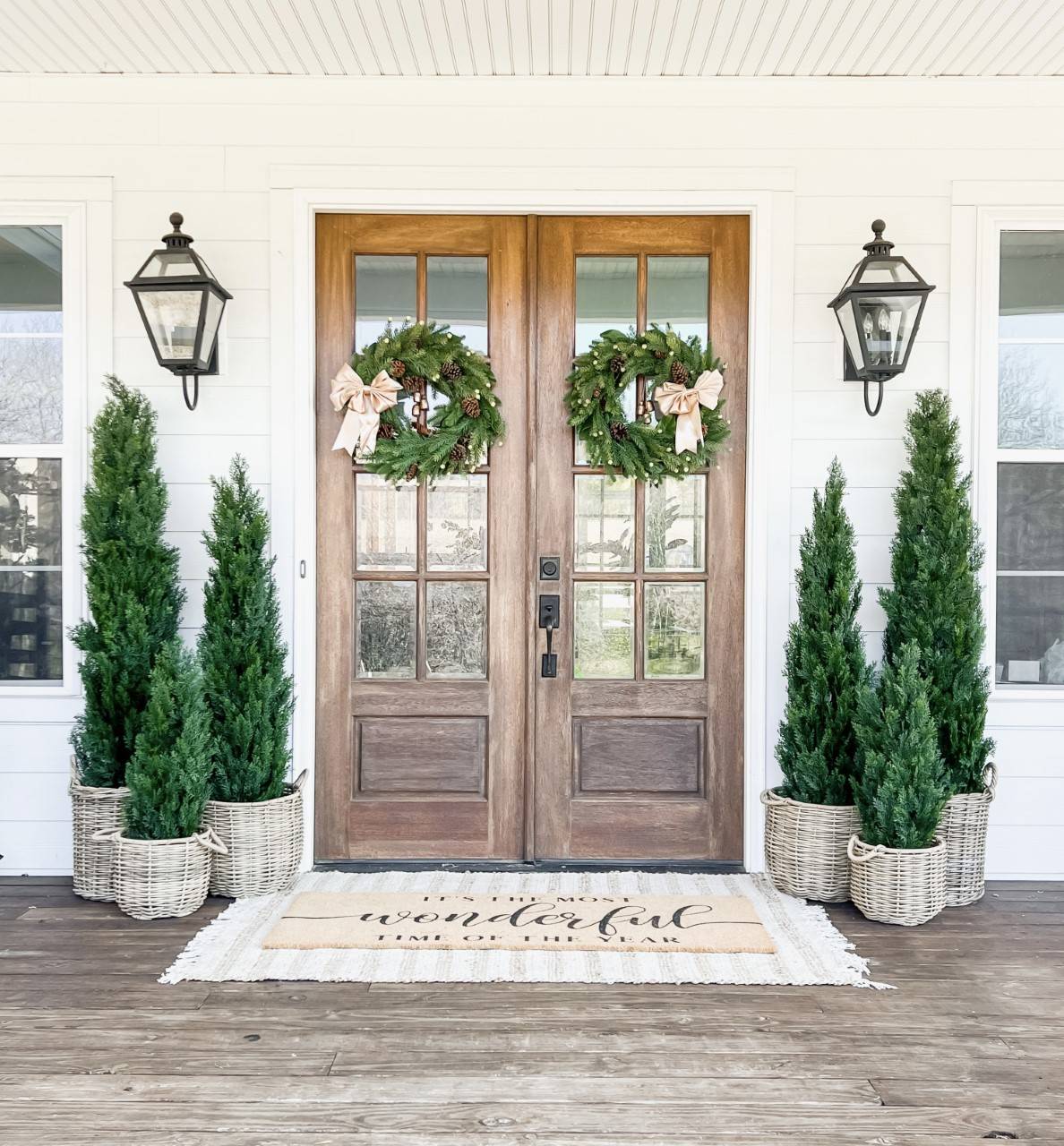 Decorating a holiday porch is always a great way to set the tone for when guests arrive at the parties. But you don't need to go all out to have a nicely decorated space. As a last minute Christmas decor, consider adding a wreath to the front door with a ribbon! This is a great budget-friendly way to bring that Christmas spirit outside. Don't stress anymore! This time saving tip is here to help you enjoy the holidays without the fuss and time-consuming decorations. With only one piece, you can completely transform your space and go from season to season.
3. Be Cohesive With Two Cedar Doorside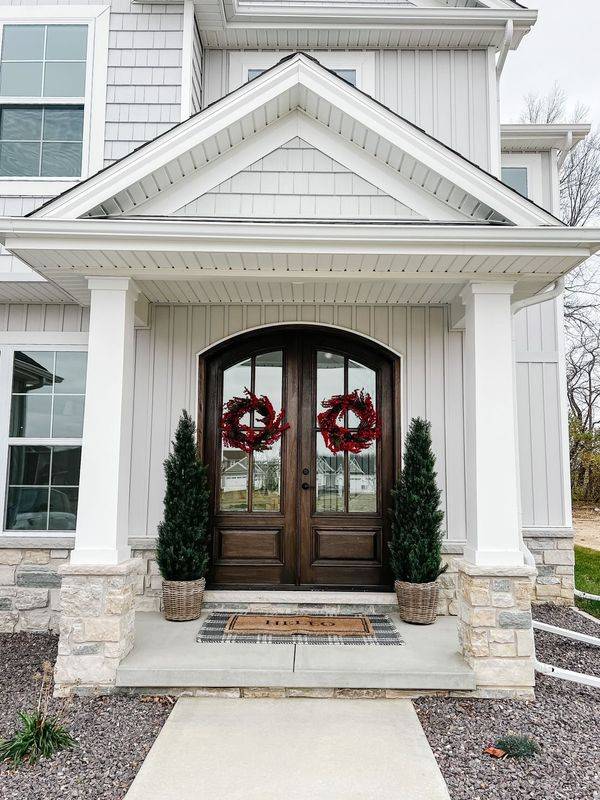 The most popular tree is the cedar and for a great reason. We know that stretching the dollar is important, and decor pieces that can transition throughout the year are a win-win. This is why we recommend two faux cedar doorside for those that want an easy win and prefer to set it and done. If you'd like to add more dimension in your space, think about displaying 4 cedars of varying sizes, for some visual interest. Remember to add your cedars in planters for an elevated look and feel.
4. Hang A Garland In The Living Room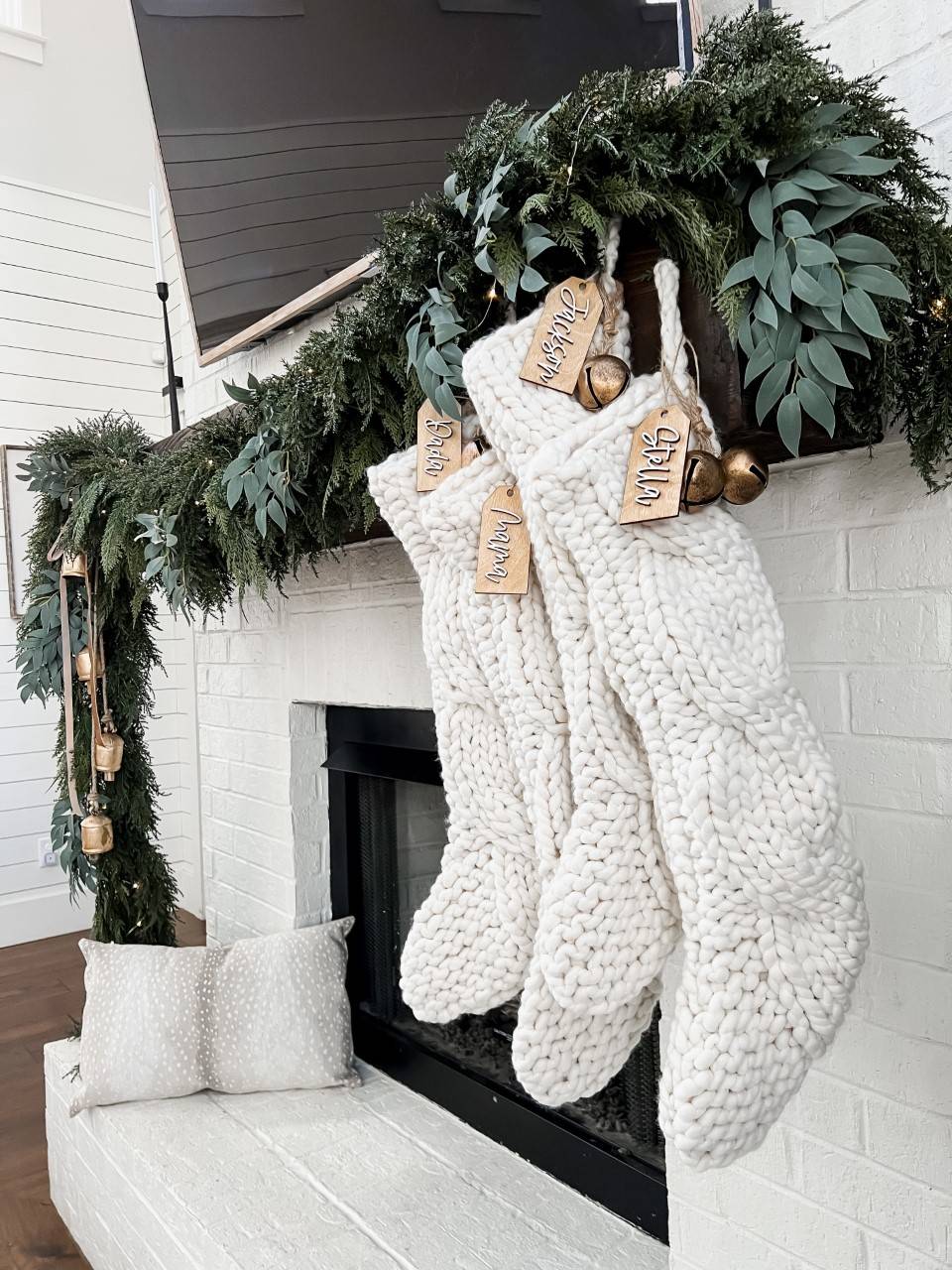 Garlands are great for those areas where you're not sure what to add. Our popular, always selling out, cedar garland, is an excellent choice for any living room, it even goes from season to season. During the holidays, consider adding some mini ornaments for a splash of Christmas cheer. The garlands are easy to hang! Safe for renters, businesses and homeowners alike.
5. Spruce Up An Entryway With Some Loose Stems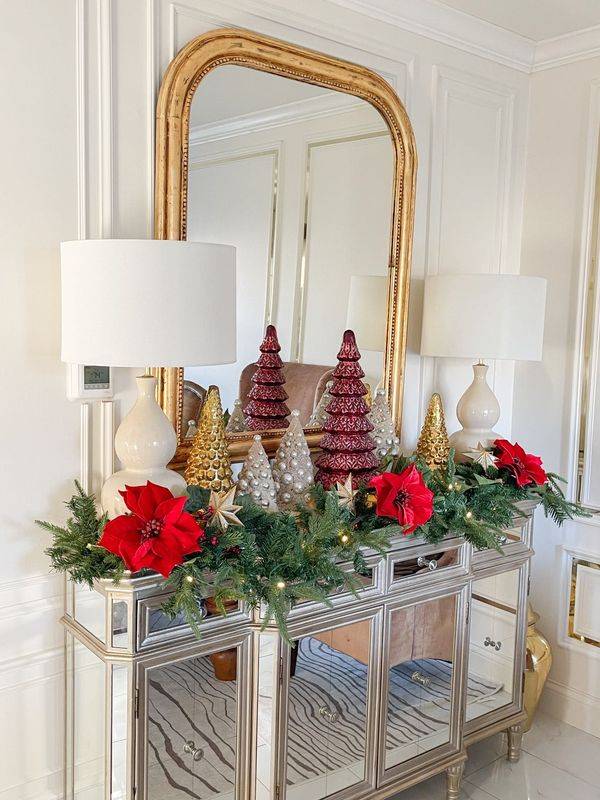 Loose stems have increased in popularity because social media influencers flock to them for their minimalist qualities. You might have seen the latest trend of adding these faux stems in an oversized planter on the kitchen island, dining table or entryway. This is an easy way to lighten and soften the mood of any space! Especially during the holidays, you can't go wrong with this choice.
6. Light Up Your Favorite Holiday Scents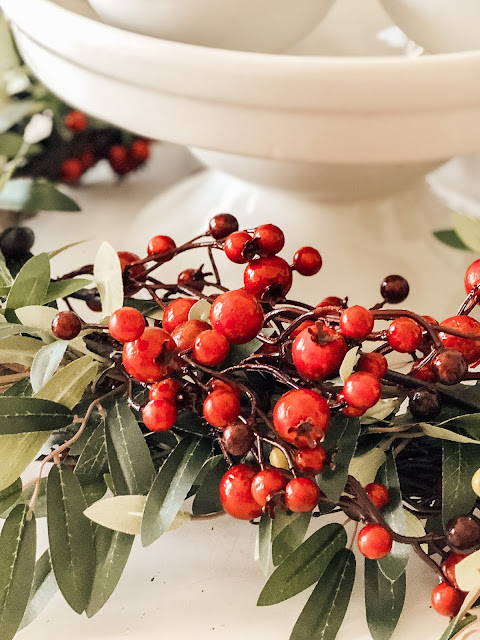 After a long day, what better way to unwind and relax than with the scents of the season to help you feel nostalgic. If you don't feel like decorating, bring the holiday smells home, it's that easy. Look for smells such as cinnamon, fir and pine, these will remind you of the trees. This is why you can still opt for an artificial tree and still have the aromas of nature in your home.
7. Diy A Holiday Arrangement For The Dining Table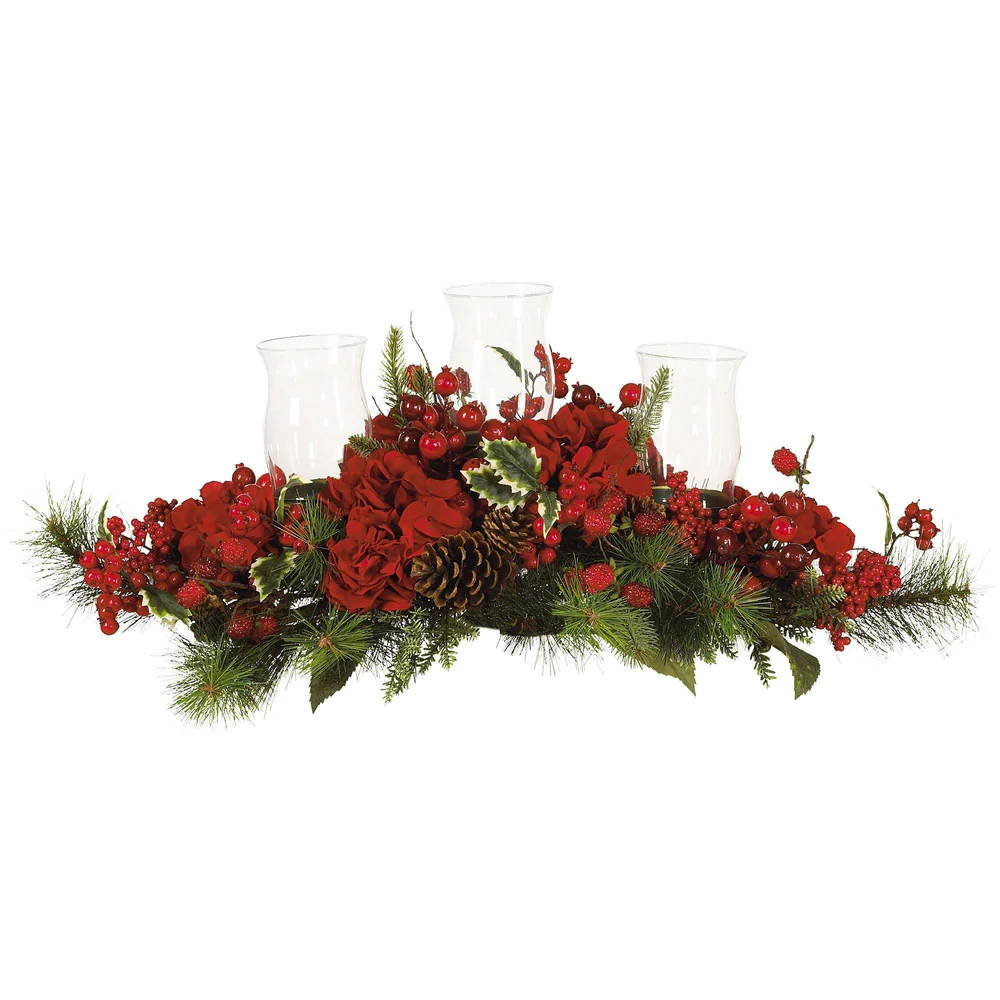 DIY is the way to go now! Create those memories with the family while having some fun. Create your dream arrangement that you can admire while having a holiday dinner with those that you love. We love poinsettias, pinecones and berries for an elevated look and feel. Display in a stylish vase that matches with your existing decor, feel free to add a ribbon for some dimension.
8. Add Your Trees In A Wooden Planter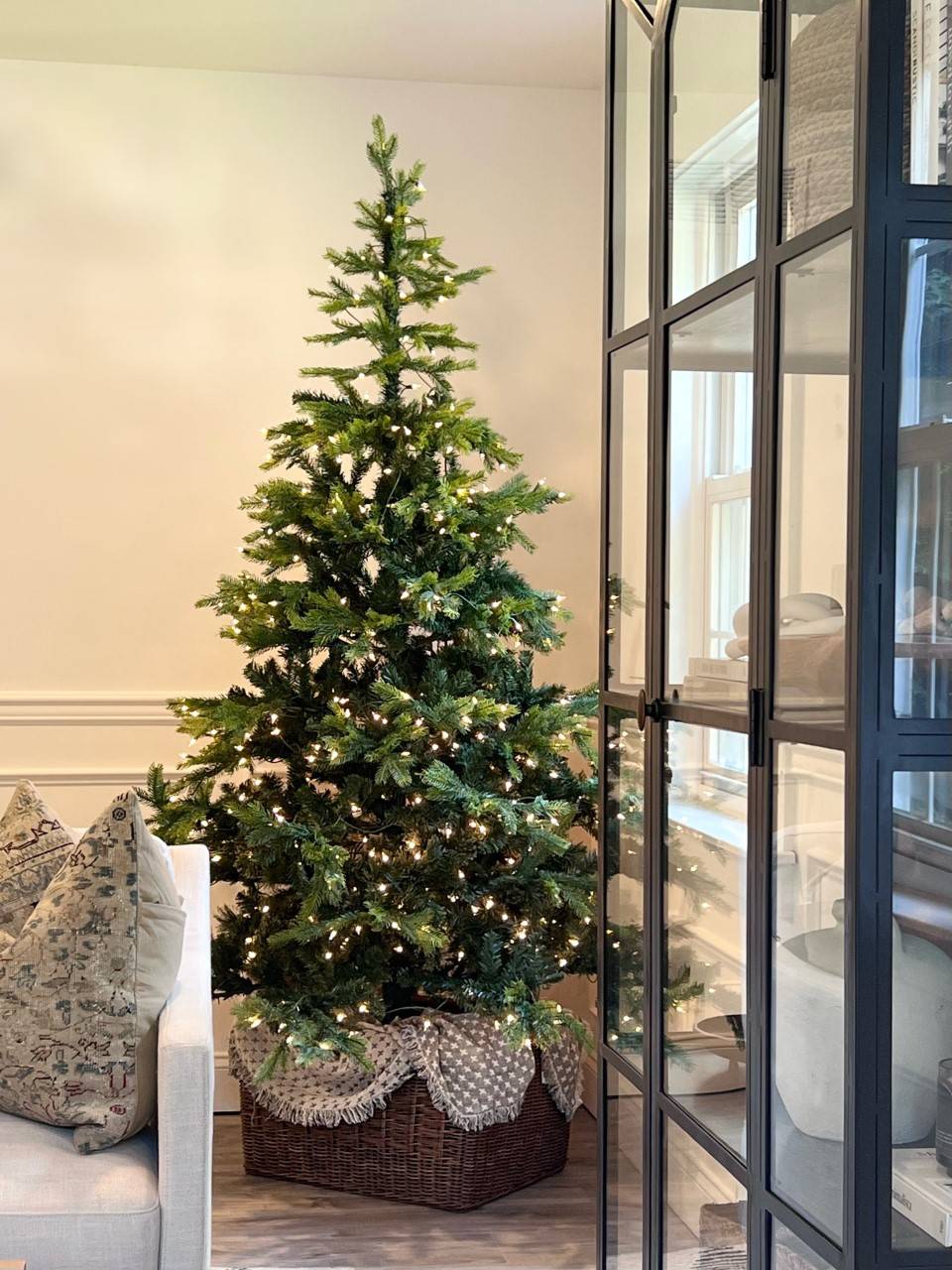 You know when you finally finish decorating for the holidays but you feel like something is missing? A new trend we love is adding your Christmas tree in a wooden or jute-inspired planter or Christmas skirt. This adds some height and depth. It's super easy to add too and perfect for multi-year use.
9. Add A Budget-Friendly Mini Christmas Tree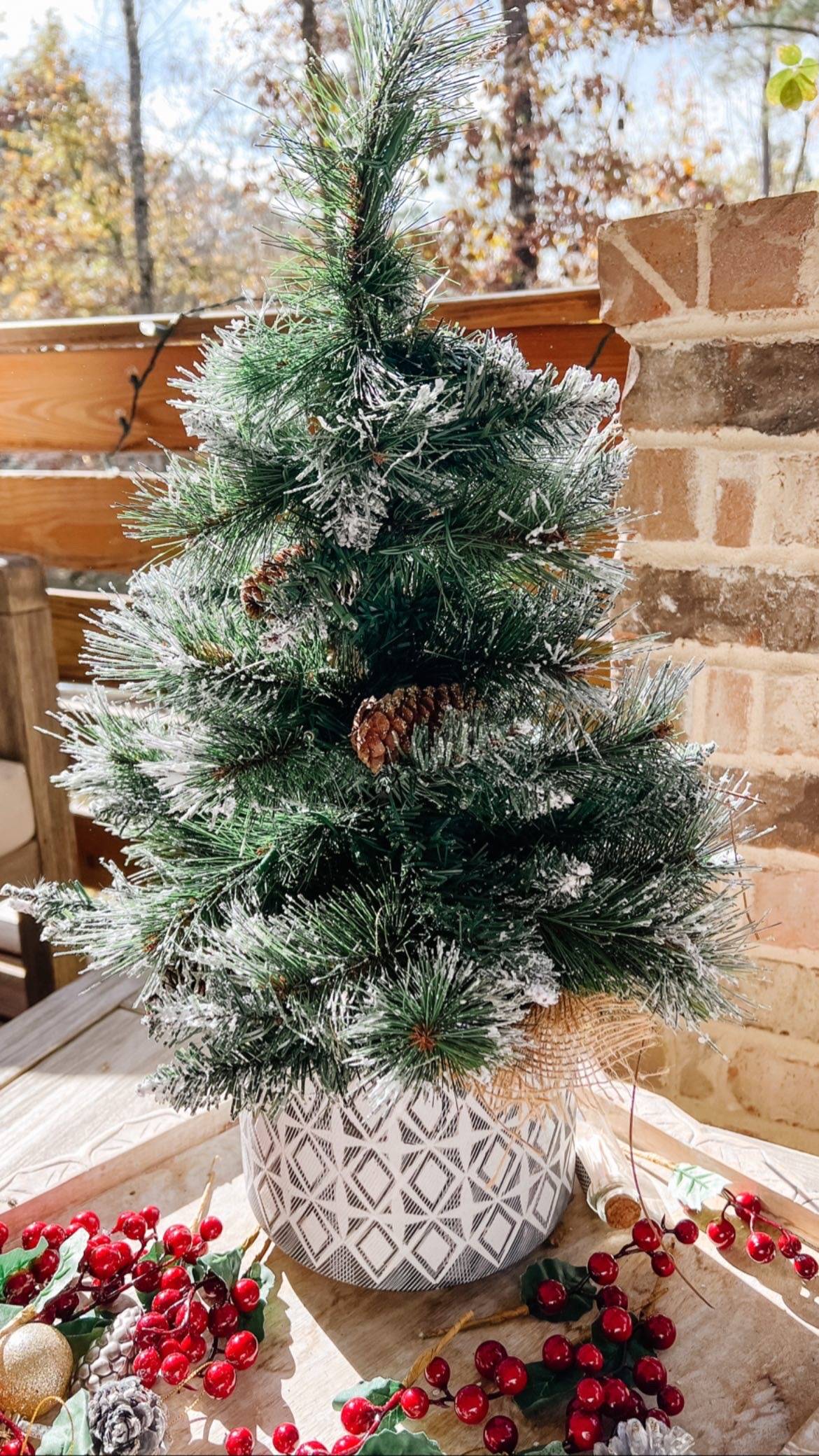 We know that times can be hard, but that doesn't mean you can't feel the spirit of the holidays. This is where a mini Christmas tree comes in that's perfect for any space or office, they also make for a great holiday gift for any picky person. Make sure to add some mini ornaments… this will take the look to another level.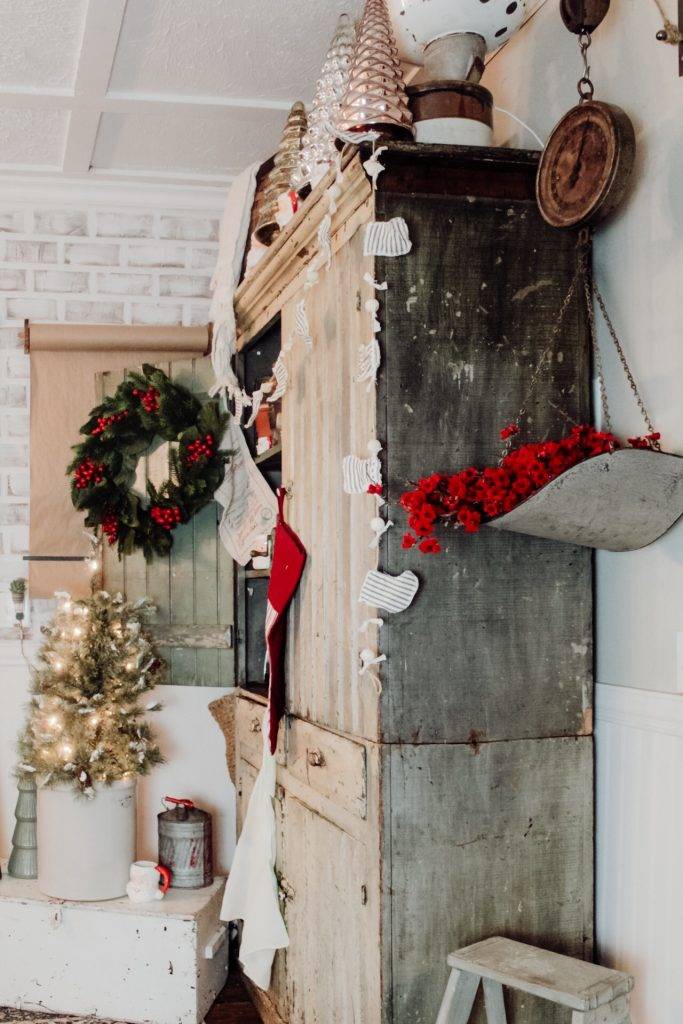 A few tips back, we mentioned the use of candles to bring the scents of nature into your home, but what about taking it to the next level with a candle holder? We have scores of trendy and high-quality candle holders made to illuminate your home while adding hints of the season. Some floral and some more holiday, explore our vast list of holiday candle holders today.