5 Farmhouse Wall Décor Tips Not to Miss from Interior Designers
Rising in popularity since early 2000, modern farmhouse has catapulted into one of the trendiest designs with no signs of slowing down. What isn't there to love? The elaborate uses of wooden accents, dramatic textures and finishes, and the cozy, warm paint colors, it's safe to assume that farmhouse is the "it" style of this generation. And for a good reason. Sometimes all we need is a little bit of coziness after a long day to help us recharge and unwind in our sanctuary. The most crucial element in this design – is nature – adding it is paramount to achieving that dream look. But because of everyday life, some of us might not have the luxury to care for live plants, especially outdoors. The good news – is that you can still get the look easy and effortlessly by switching to team fake trees.
But don't be worried about the tacky faux pas; artificial plants are some of the most stigmatized items out there, for no reason. Today, Nearly Natural branched from the desire to create the most lifelike artificial trees out there with no resemblance to the faux trees from yesteryear. Crafted from high-quality materials by horticulturists, feel confident that our farmhouse décor can help you complete your dream house. Get inspired by our décor ideas made just for your design style.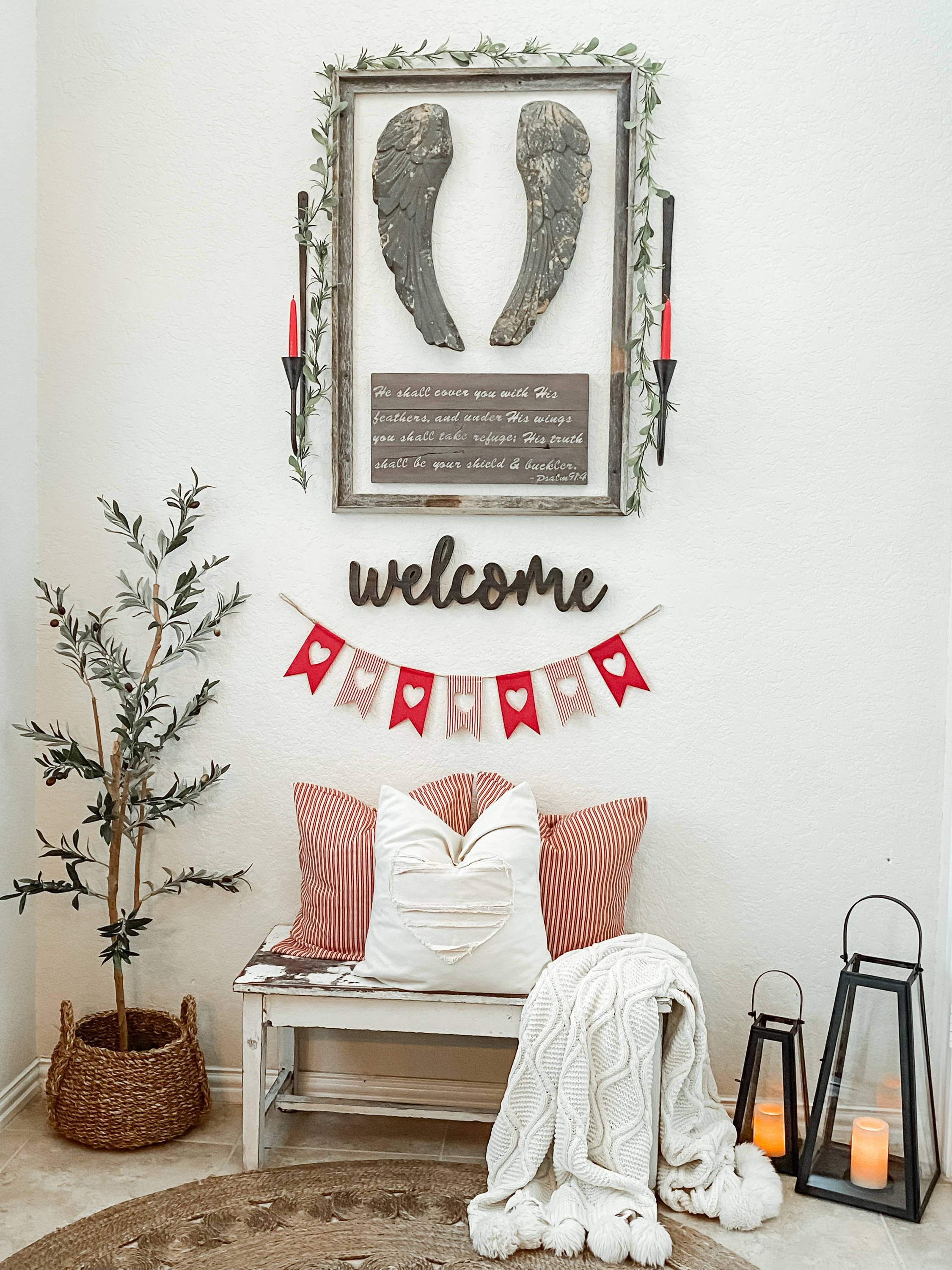 You know those days that feel a bit harder than others? Why not add inspirational wall art to light the mood and reminisce on those cozy days with loved ones. There's something to soothe every palette, from Biblical verses to inspirational quotes. To keep consistent with the farmhouse vibe, remember to look for word art that's in a wooden tone or a distressed one. When styling your new wall art, think about the rule of odd numbers and consider displaying the art in sets of three. For example, you can have three art sets on top of the sofa for a designer touch or in an accent wall of your choice.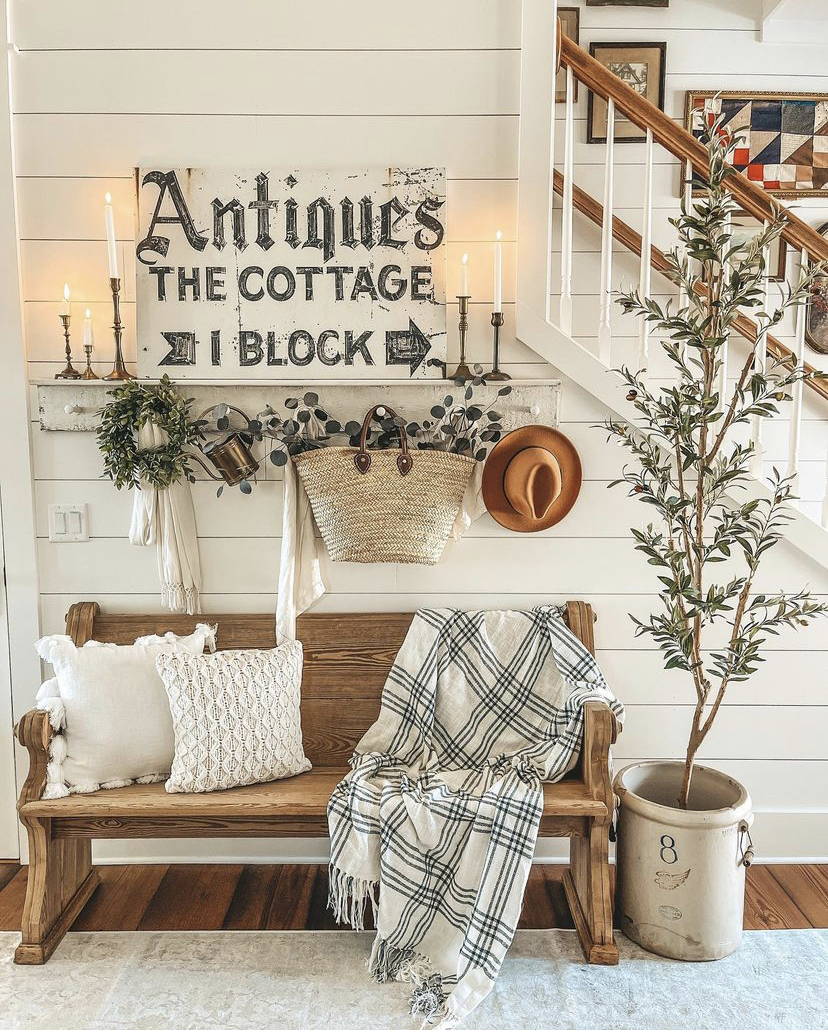 A trendy style making its way into more and more homes is shiplap wood wall décor. We love using this idea for farmhouse and rustic-inspired spaces as the clean, straight lines create visual interest and juxtapose with the other textures found throughout the home, such as darker wooden ones. Especially if you have a barn door, consider accenting the wall that door lies in for an authentic farmhouse look. For a little more detail, consider creating a picture frame on your new shiplap wall; this is perfect for a bit more coziness. Designer tip: white shiplap walls work great for many spaces because the versatility of the color and wood accents make a great addition.
What better way to welcome nature into your home than with a genuinely spectacular faux living wall? You've probably seen these installations in your favorite café, bar, or restaurant, so why not bring the look into your home. To create a living wall, consider some wall mats, then accent them with other faux plants and flowers of your choice. While living walls outdoors are a great option for inside the home, people have enjoyed adding them indoors as well because of their natural look. Just be sure to feather dust about once a month to ensure the longevity of your new living wall. For more tips, check out our wall décor guide, you'll find more inspiration and design ideas to implement.
Decorate your shelf with small plants

Adding shelves is a great, space-saving solution for those hard to decorate for areas and smaller homes. Why not liven those shelves with some small, maintenance-free plants perfect for spaces of all sizes. Remember how earlier we touched upon the rule of three? If you have enough room, add the plants in sets of three for more cohesion and an elevated look and feel. Accenting the shelves with other decorative pieces such as books, picture frames, and soft links are great additions to any open shelving. Designer tip: we love silk flowers as well since some shelving doesn't receive adequate lighting.
What to create a little more oomph without breaking the bank? Sometimes we get a bit bored with our décor choices, not because we don't enjoy the pieces, but as the season's change, so does our palette. A great way to decorate bare walls is by adding seasonally-inspired wreaths to a prominent wall in the home; this will enhance the look instantly. Both cost-effective and easy to do, we recommend having a faux wreath so you can use it year after year, a win-win in our book. For example, you can have wreaths, spring/summer, and fall for the holiday season! Store them in a closet when not used and clean after every season.