Airbnb Decor Tips: The Best Faux Greenery for Your Vacation Rental
There are many great reasons to stay in a vacation rental instead of a hotel. This can be location, price, or some people just like feeling like they are at home when they travel. Many travelers who use vacation rentals like the unique touches that owners bring that you can't get at a hotel. One easy vacation rental owners can add decor to their Airbnb is by using faux greenery. Artificial plants can bring pops of color and greenery without the high maintenance of real plants. Besides the low maintenance part, there are many great reasons to consider decorating with artificial plants. With a wide variety of plants, flowers, planters, baskets, vases, and other accessories available to complement the style of your vacation rental, guests may not even realize that the plants are fake! Bring the outdoors in without the maintenance and make your vacation rental stand out with our vacation rental décor ideas.
Why Should You Decorate with Artificial Plants?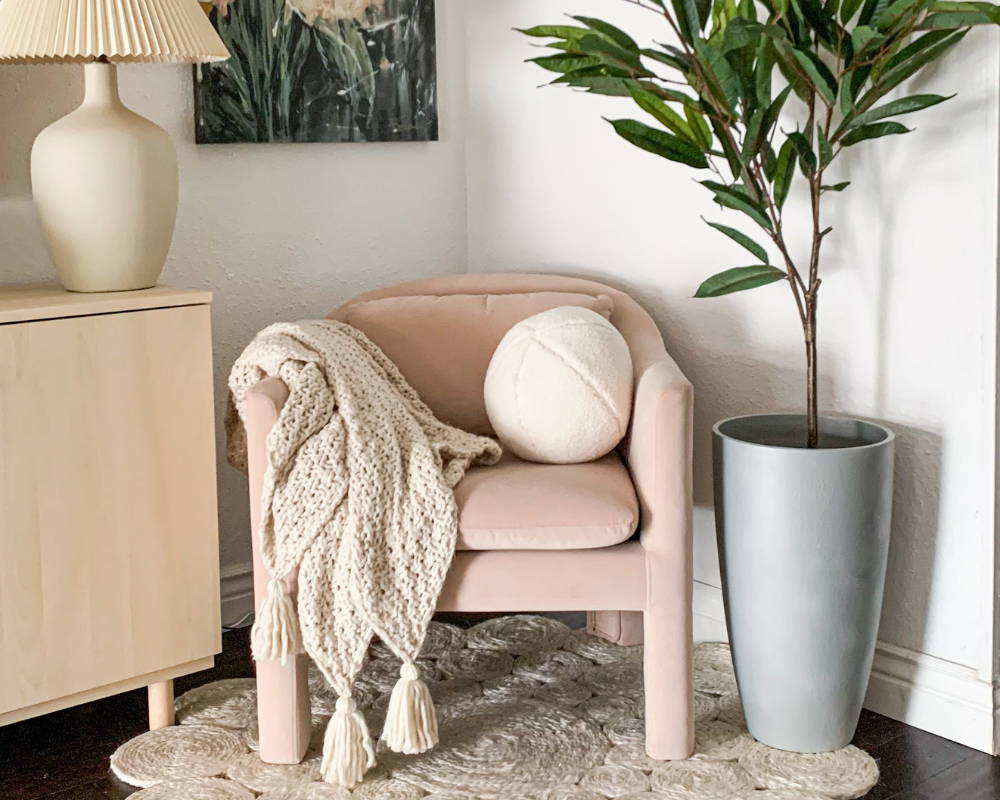 When looking for décor Airbnb, there are many reasons to use artificial plants. The best part for both the owners and guests is that faux greenery is low maintenance. Guests don't have to worry about watering the plants. Owners don't have to worry about coming home to dead plants. Another thing to consider is anyone who may have plant allergies doesn't have to worry about staying at this Airbnb unlike others with toxic greenery. You can put artificial plants in any room to give it that extra touch without having to worry if it is getting enough sunlight. They can easily be moved around without making a mess. Also, no repotting necessary!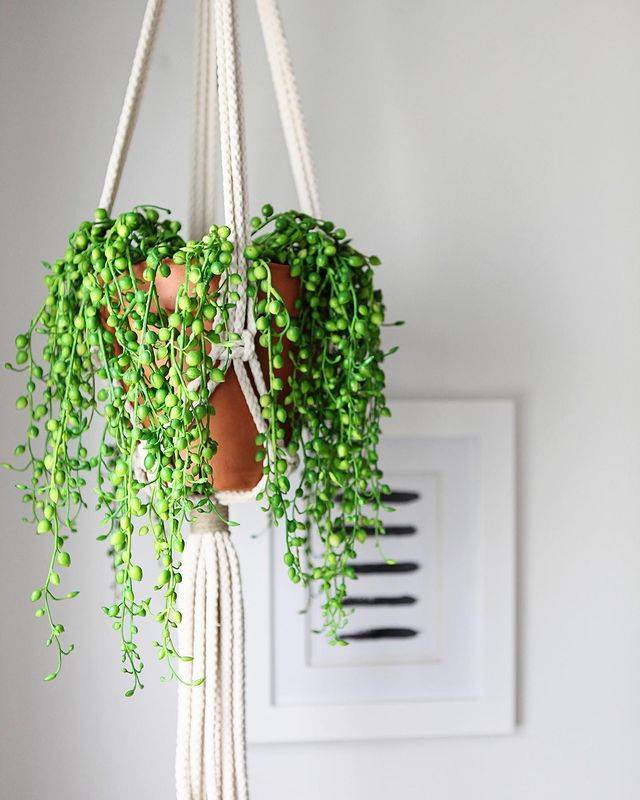 Hanging plants utilize vertical space and draw the eye to a room. It is a creative way to save space and bring greenery to corners and walls. Using unique baskets for faux hanging plants is another great vacation rental decor idea especially in compact areas that lack space. Hanging plants are a savior in these situations.
Add hanging plants in the bathroom for an effortless touch of greenery.

Use hanging plants to draw attention to the unique features of the vacation rental.

Free up floor space in smaller vacation rentals by going vertical with hanging plants.

This 19" Geranium Hanging Basket Artificial Plant is UV resistant and can be used indoors and outdoors. The bold colors and complementary green foliage will draw the eye no matter what room they are in. Consider adding in the kitchen.
Everyone loves a Boston Fern. Add this 22" Large Boston Fern Hanging Basket to any room in the vacation rental for a fun pop of greenery.
Add a delicate touch to the vacation rental with this beautiful Bougainvillea Hanging Basket Silk Plant. Perfect for an entryway or kitchen in need of some color.
This Eucalyptus, Maiden Hair & Berry Hanging Basket (Set of 3) make it super easy to add a lush look to any room in the Airbnb with its lush, green look.
Faux Greenery Arrangements

Utilizing silk flower arrangements for Airbnb decorating ideas is a great way to add pops of color to a space without having to worry about water, sunlight, or repotting. Plants are also a great way to hide something without drawing too much attention to it.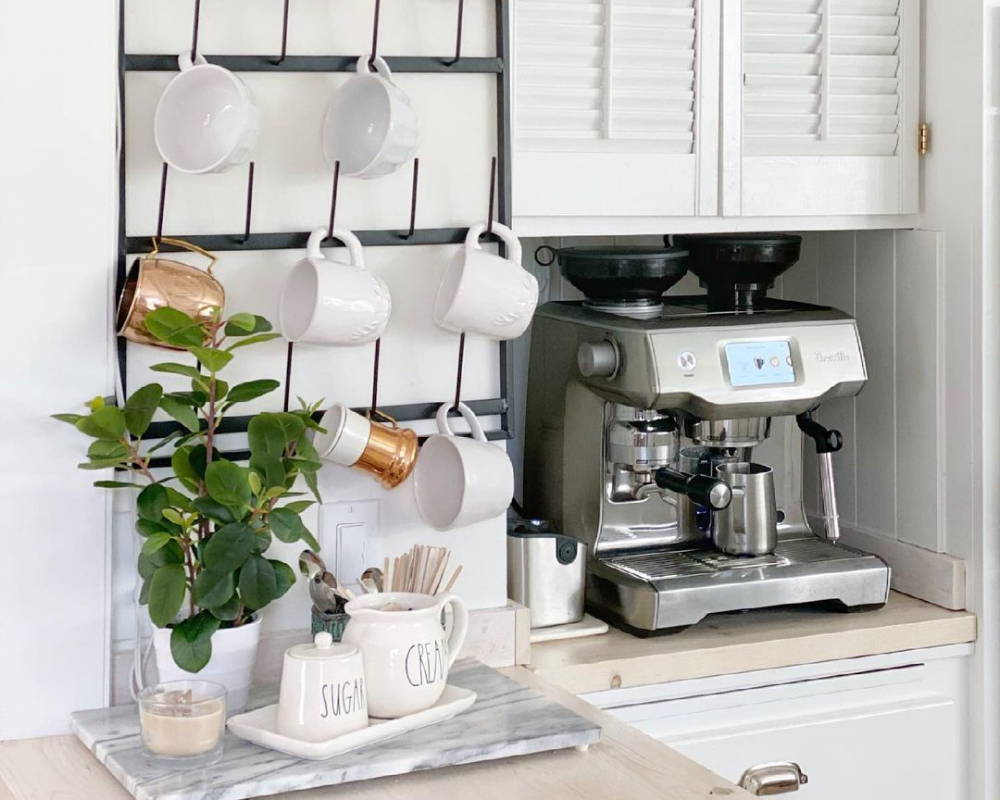 Small artificial plants are perfect for bookshelves, desks, small tables, and anywhere else that can use a small pop of greenery. These small plants are versatile and such an easy way to add some charm to a space.
Mix and match textures, styles, and colors for a unique look.

Fill in spaces on bookshelves, windowsills, and end tables with a small plant.

Easily swap out seasonal decor throughout the year with small plant arrangements.

Add a tropical vibe with this 27" Mixed Areca Palm, Fern & Peacock w/ Planter. The strong fronds, delicate leaves, and unique planter will greatly complement any space.
Succulents add charm and can be put nearly anywhere. Try this Succulent Garden with Concrete Planter that has a nice variety of plants. As a bonus, no water is needed.
Place these Kalanchoe Artificial Arrangements (Set of 3) on a windowsill or add some pops of color to a bookshelf. The pink, yellow and red blooms with small delicate leaves will brighten any room.
This elegant Podocarpus with Mossed Bonsai Planter has a sleek 14" tree in a moss-covered ceramic bonsai pot. Great for a desk or study area.
Bring a touch of elegance into the vacation rental with this Hydrangea with White Planter. This blush pink blossoms and leafy green stems are adjustable, so this arrangement can be altered to fit perfectly into space.
In summary, these are just some of the ways to incorporate artificial plants into a vacation rental. To start, pick some of your favorite flowers or plants and grab the faux version of them. There is so much variety from hanging plants, unique planters, desk plants, seasonal arrangements, etc. Then, get creative and think of areas in the rental that can use a touch of greenery. Then, make it even more cozy and memorable for guests with these cute Airbnb decor tips. And remember, there are plenty of reasons why you should invest in home decor for your vacation rental. Check out our large inventory of faux plants and trees today.