Choosing the Right Planter for Your Artificial Fittonia Plant
If you're looking for a way to improve your home or office space, many people use the fresh and springlike touches which come with artificial plants. One popular choice for faux greenery is the versatile Fittonia plant. These leafy tropical plants are native to Peru, and their wide, dark green egg-shaped leaves are known as one of the most popular artificial plants.
Fittonias are often chosen because of the network of veins covering the surface of their leaves. This network of leaves has led to the plant being nicknamed the "nerve plant." The plants' veins are so prominent that their color is more often noticed than their leaves. Fittonia leaves feature veins of varying shades of red, pink, or white.
Here are some factors to consider when choosing a planter for your artificial Fittonia:
Fake Fittonia plants come in a variety of sizes. A small plant with only one cluster of leaves can be displayed in a small planter or pot. However, if your faux Fittonia has many clusters, it will need a wider planter or a basket.
Standing versus hanging plant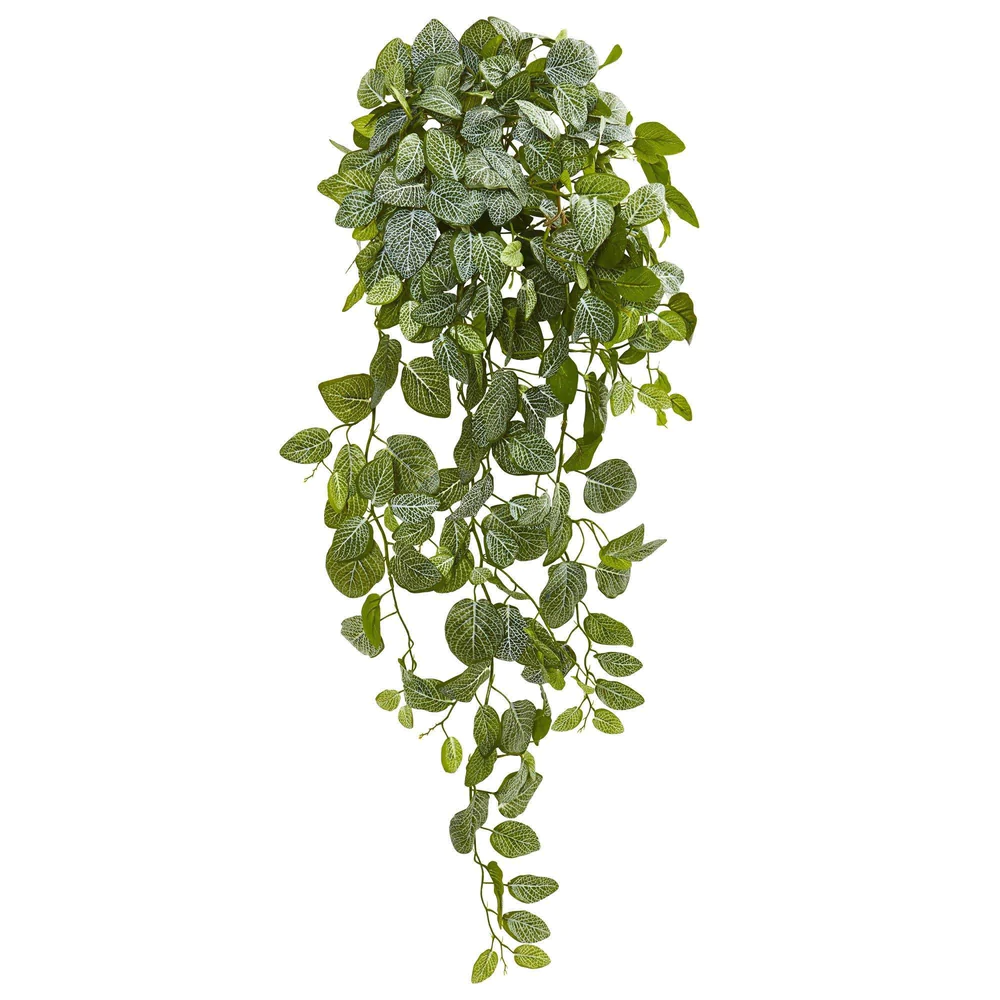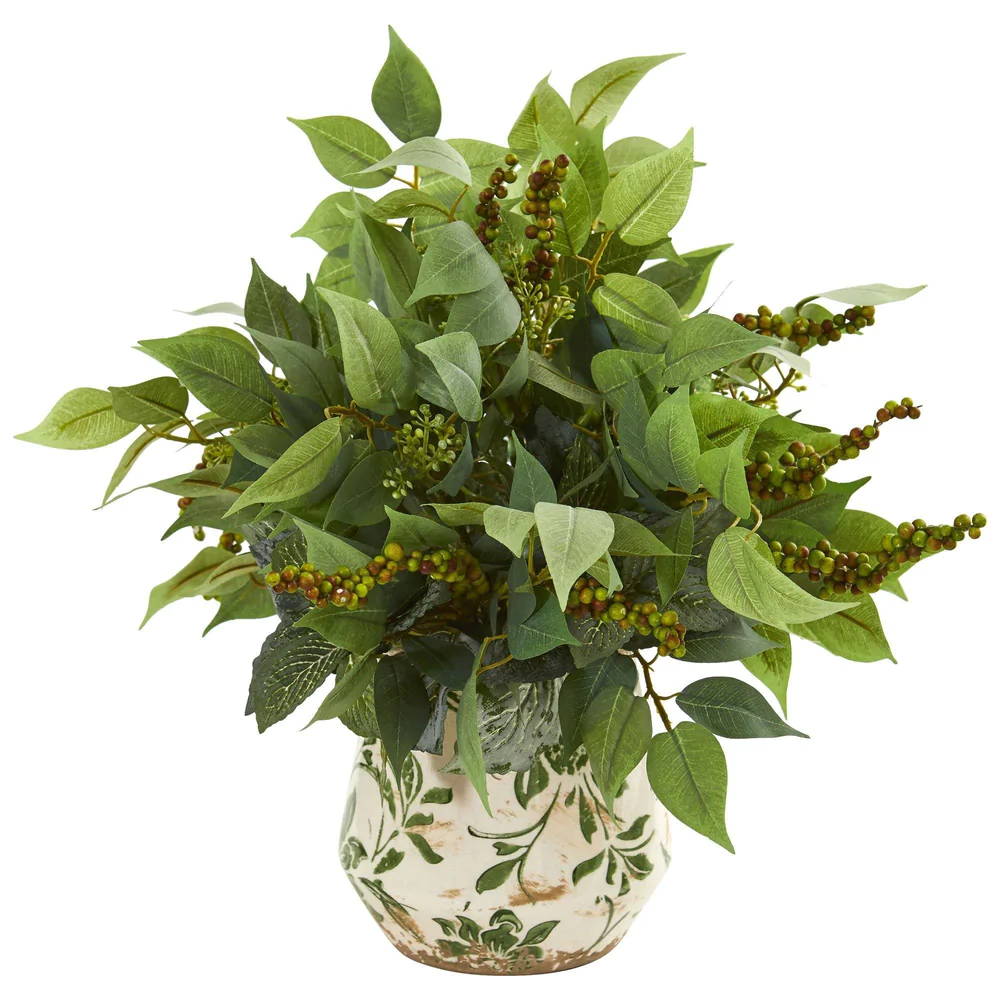 Fittonias don't normally climb, so they don't need a tall planter. However, you can easily drape their leaf clusters around a wooden stand and extend their height. However, a hanging planter is the way to go if you prefer seeing a wide spread of leaves.
If you plan to display your faux Fittonia outdoors, you will want to be sure your planter is UV-resistant. The label of the planter should state whether it is UV-resistant, but if you have questions, it is safest to ask the manufacturer of the planter.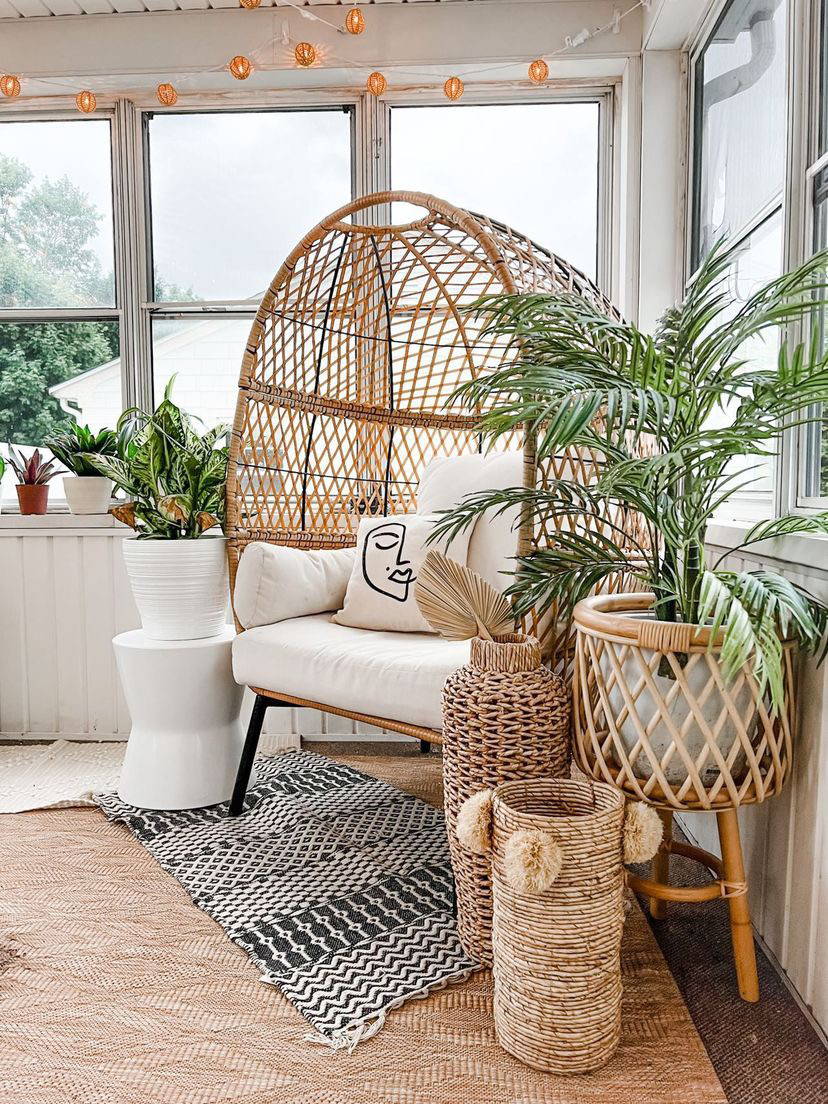 The type of decor already in the room or office space where you intend to display your artificial Fittonias is also a consideration. The planter's style should match the room's style and complement the colors of your walls and furnishings. Fittonias with light white or pink veins can enhance the class of even the most elegant rooms, while a bright scarlet or neon pink Fittonia will add an exotic spark to a more contemporary setting.
---
How to choose the right planter material

Next, you should consider which of these types of planters appeals to you:
Ceramic planters have a very elegant appearance. There are ceramic planters with classic Old World designs. Other ceramic planters might have gold accents, with floral patterns or in a horizontal shape for those with several Fittonias to display.
One such planter is this Tuscan Ceramic Blue Scroll Urn Vase - This planter is wide enough to hold a full cluster of Fittonias, and its subtle blue flowers would be a graceful accent to Fittonias with light pink or white veins:
Metal planters are a good display choice for those who enjoy accents of silver, bronze, gold, or copper. Placing some brightly veined faux Fittonias in a gold or silver planter would make a joyful and colorful addition to modern decor. You could make a very bright statement with a dark scarlet or neon pink veined Fittonia in this six-inch designer golden planter. This choice is perfect for those who love bright colors and would enjoy this combination's impact:
A sturdy wooden planter is a popular choice for your Fittonia, as they easily blend with many different decorative styles. There are many different shapes and sizes of wooden planters to choose from. Many wooden planters have beautiful carvings. They range in style from classic Grecian to plain circular planters. Fittonias can be draped over the sides of these planters or stand alone in a rectangular wooden pot.
You might choose this set of decorative wooden planters:
One of the most common ways to display faux Fittonias is in a hanging basket. Many shapes, materials, and sizes of baskets are available, and they fit many types of decorative themes. Baskets are a good choice for those with children or animals who might knock over plants that are on the floor.
Tastes vary, but a customer favorite is to feature several Fittonias in a mix of colors, grouped side by side in this rectangular planter.
Choosing the many different colors of the artificial Fittonias and placing them in this wide planter to allow the exuberance of all the colors to shine would be a great way to appreciate and celebrate the full range of the Fittonias' beauty: