Coastal Farmhouse Wall Decor Tips, Suggestions, and More
The coastal farmhouse look is a big deal in the vast interior design universe right now, and understandably so. Farmhouse coastal decor is all about soothing tributes to nature, such as artificial plants. Natural elements are common in the farmhouse and coastal design approaches alike. People interested in these sorts of decor elements may want to look into these thrilling and in-depth wall decor tips. After all, a lovely coastal farmhouse wall can go a long way aesthetically.
Introduce Coastal Farmhouse Wall Art

Fans of coastal farmhouse decor can zero in on wall decor items of all varieties. It may be wise to go for a wall that was constructed using shiplap, a type of wooden sheathing. It may be as smart to drape decorative components that bring nature to mind on shiplap walls. The presence of seagull art prints may take any farmhouse coastal decor look to the next level. Last but not least, wall sconces can also be optimal for farmhouse coastal walls. Wall sconces made out of reclaimed wood can be particularly effective for folks who want their living spaces to feel airy, bright, rustic, and authentically coastal. Look for scones with dark finishes for a clean, sleek look.
Maintain a Relatively Straightforward Decor Pattern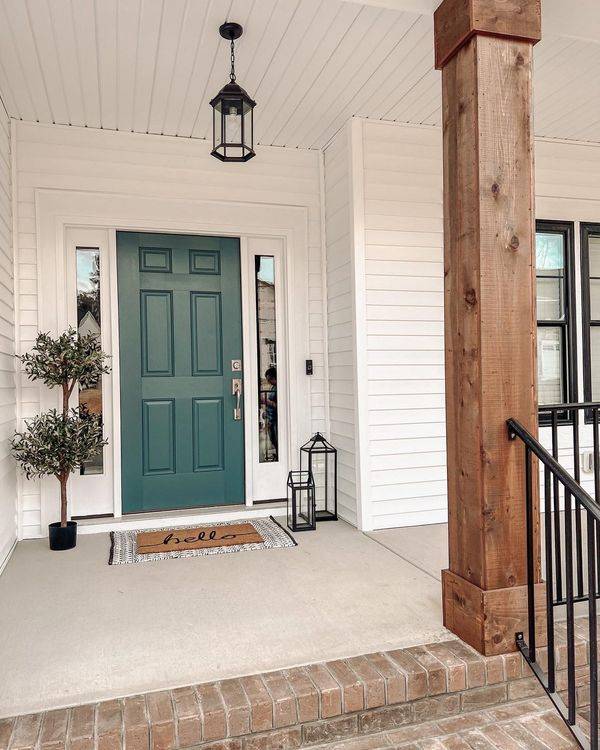 Less is undoubtedly more in the farmhouse coastal decor realm. People can attain farmhouse seaside decor glory by concentrating on timeless design elements and far from fussy and excessively detailed. For example, a sliding door made of wood can provide a lovely and basic home look. The same thing applies to wooden beams that can take your space to next level and create a bright and airy look. People keen on coastal farmhouse authenticity also tend to stay away from colors and patterns that are overly flashy and "complicated." Instead, it can be beneficial to stick to muted solid colors such as white and pale blue.
Combine Artificial and Real Plants

Remember, coastal farmhouse design schemes revolve around nature. That's why it can be a terrific idea to emphasize the marvels of plants. You can even combine artificial and authentic ones. Fake plants that are optimal for contemporary farmhouse design approaches include but are not limited to fig trees, palm trees, citrus trees, ficus trees, and olive trees. People who want their artificial plants to appear authentic may wish to repot them using planters. Artificial and natural plants can be unique for walls. Beyond that, they can be just as flattering to decks, patios, and even porches. And without the maintenance, what's not to love? Get the trendy look today.
Decorate Your Front Porch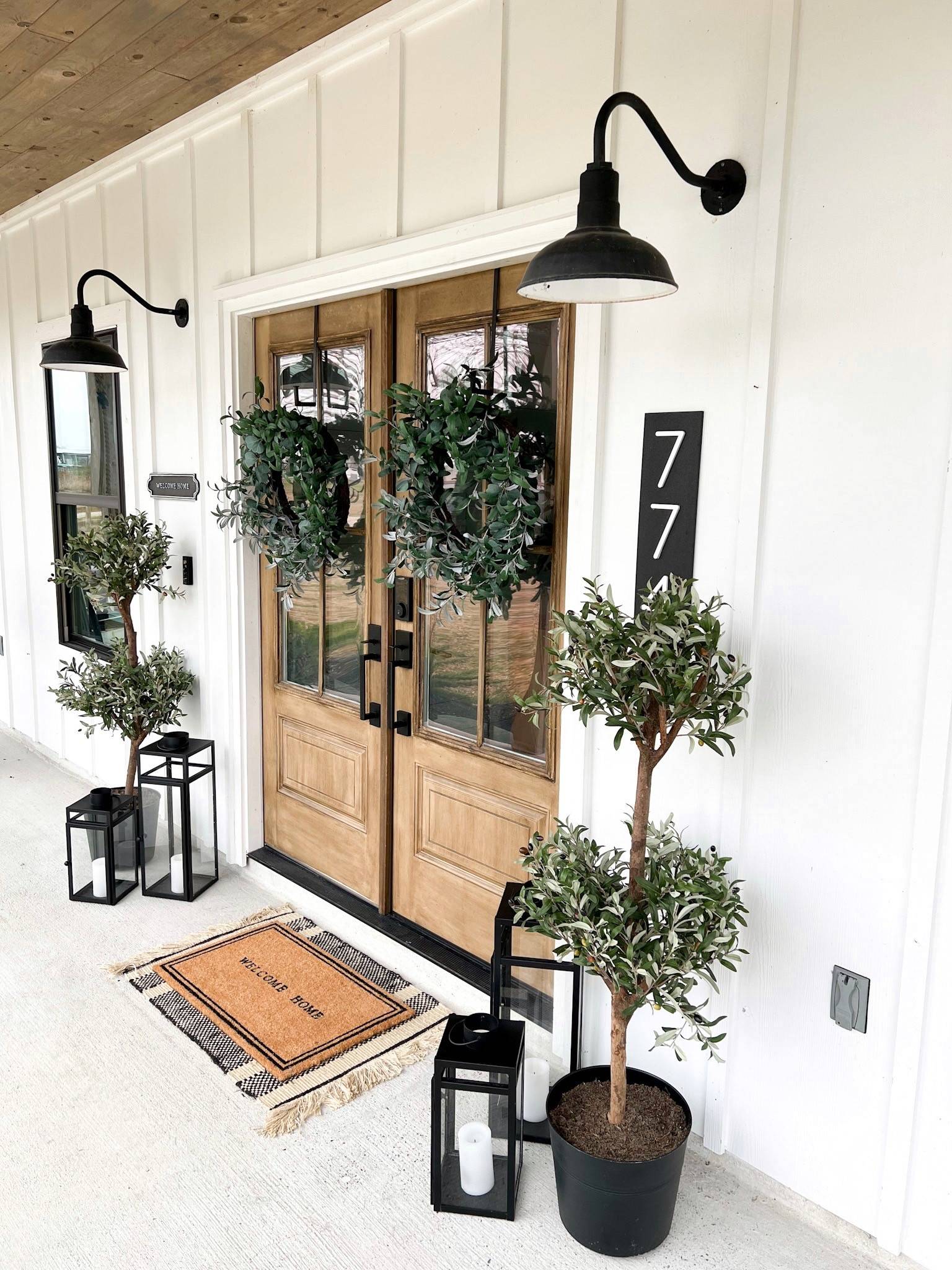 Front porch decor ideas can come in handy for folks who want to excel in the farmhouse coastal design universe. As indicated previously, artificial and genuine plants can take front porches to the next level. They can work well alongside a rocking chair, too. Rocking chairs can make settings appear and feel rustic. Rustic elements and coastal farmhouse design success typically go hand in hand. People who aren't exactly keen on rocking chairs can swap them out in favor of porch swings. Porch swings may bring lazy and idyllic days on the farm to mind. Individuals who don't fear more in-depth front porch setups may even want to go for picnic sets in colors such as turquoise and white.
Paint Your Front Door Using Coastal Colors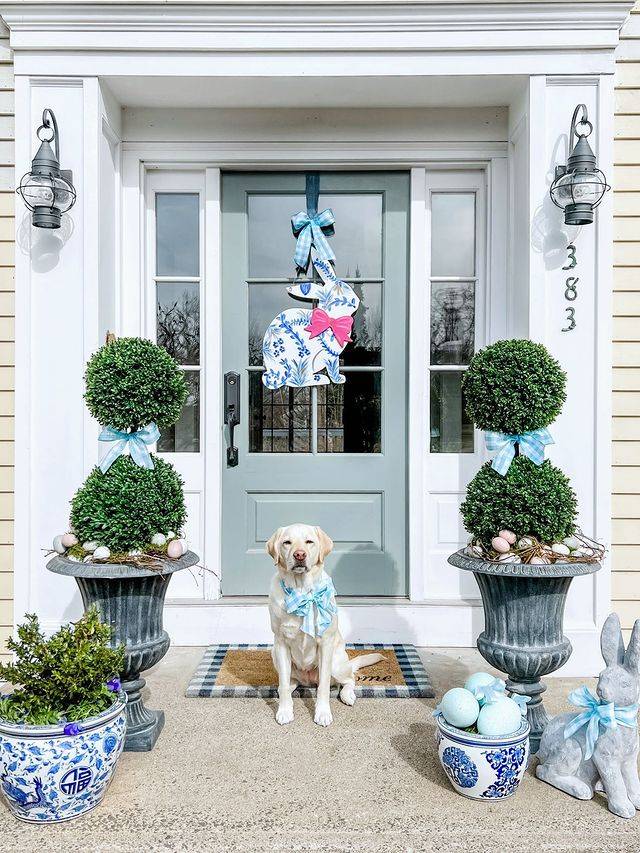 It may be wise to welcome all visitors using authentic and soothing coastal colors. A front door painted blue, white, or red may pave the way for a farmhouse coastal vibe that's simultaneously calming and uplifting. It can be beneficial to go for a front door painted blue with subtle hints of gray. This kind of color can showcase a laid-back beach feeling that's rare yet extremely enticing in this day and age.
Introduce Farmhouse Beach Furniture Pieces to the Mix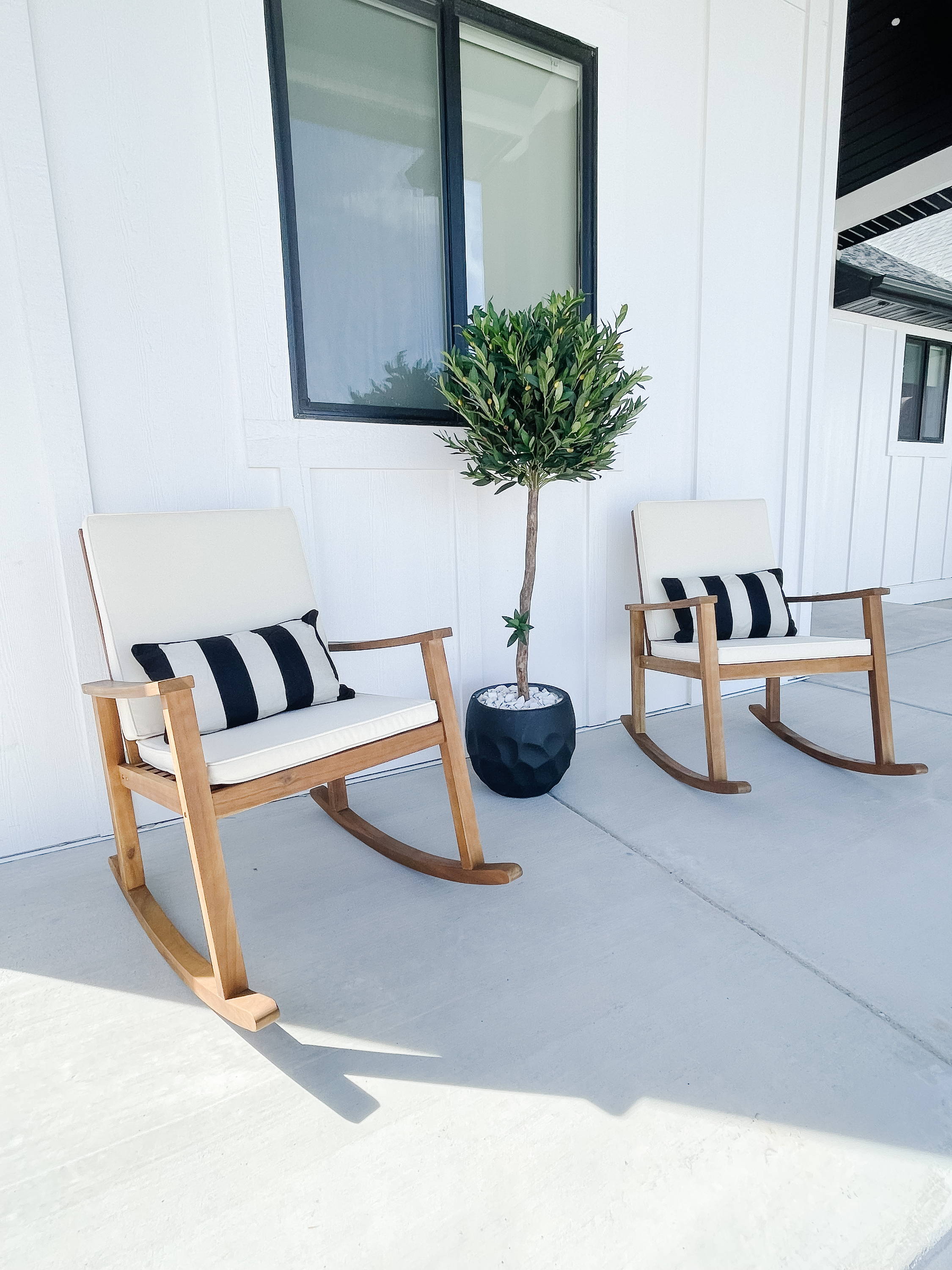 Decorating a living space using farmhouse beach furnishings isn't tough. It simply involves zeroing in on wooden furniture pieces that are reminiscent of those that are typical inside classic beach houses. Pine furniture can make an excellent addition to homes going for farmhouse coastal ambiances. Some concepts to think about include coffee tables made out of oak, vintage dining tables with nuanced European country-style carvings, and bookcases with sophisticated white plank finishes.
Take Advantage of Natural Light

Farmhouse coastal design schemes understandably are all about nature and things far from synthetic. That's precisely why it can be so wise for coastal farmhouse buffs to utilize natural light as much as possible. For example, it can help for sizable bay windows that allow significant amounts of daylight. It can even be wise to go for skylights that can do the same. Skylights are ceiling windows that can do a lot for folks who want to be able to turn their lights off for substantial portions of their days.
Maintain Earthy and Neutral Colors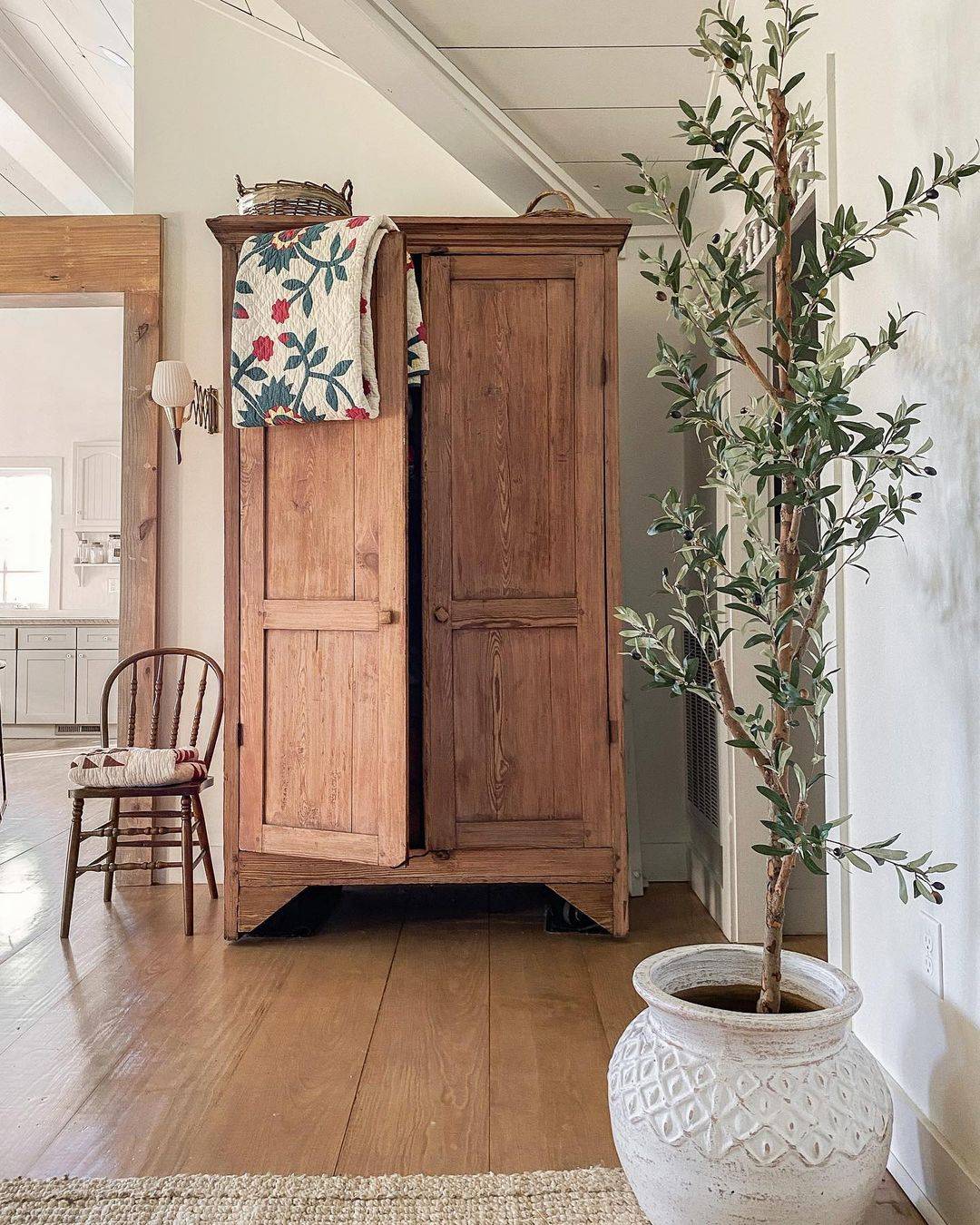 Again, it makes total sense that coastal farmhouse design schemes and bright and flashy colors aren't the best matches. Coastal farmhouse decor lovers should stick to both earthy and neutral colors. A tan area rug can introduce a coastal farmhouse atmosphere that's modest yet tranquil. Off-white walls can do the same thing. It can make sense to zero in on colors like sky blue, brown, beige, white, and green. It's crucial to steer clear of anything seemingly "artificial," such as neon pink and electric blue.
Make the Most Out of Your Available Outdoor Space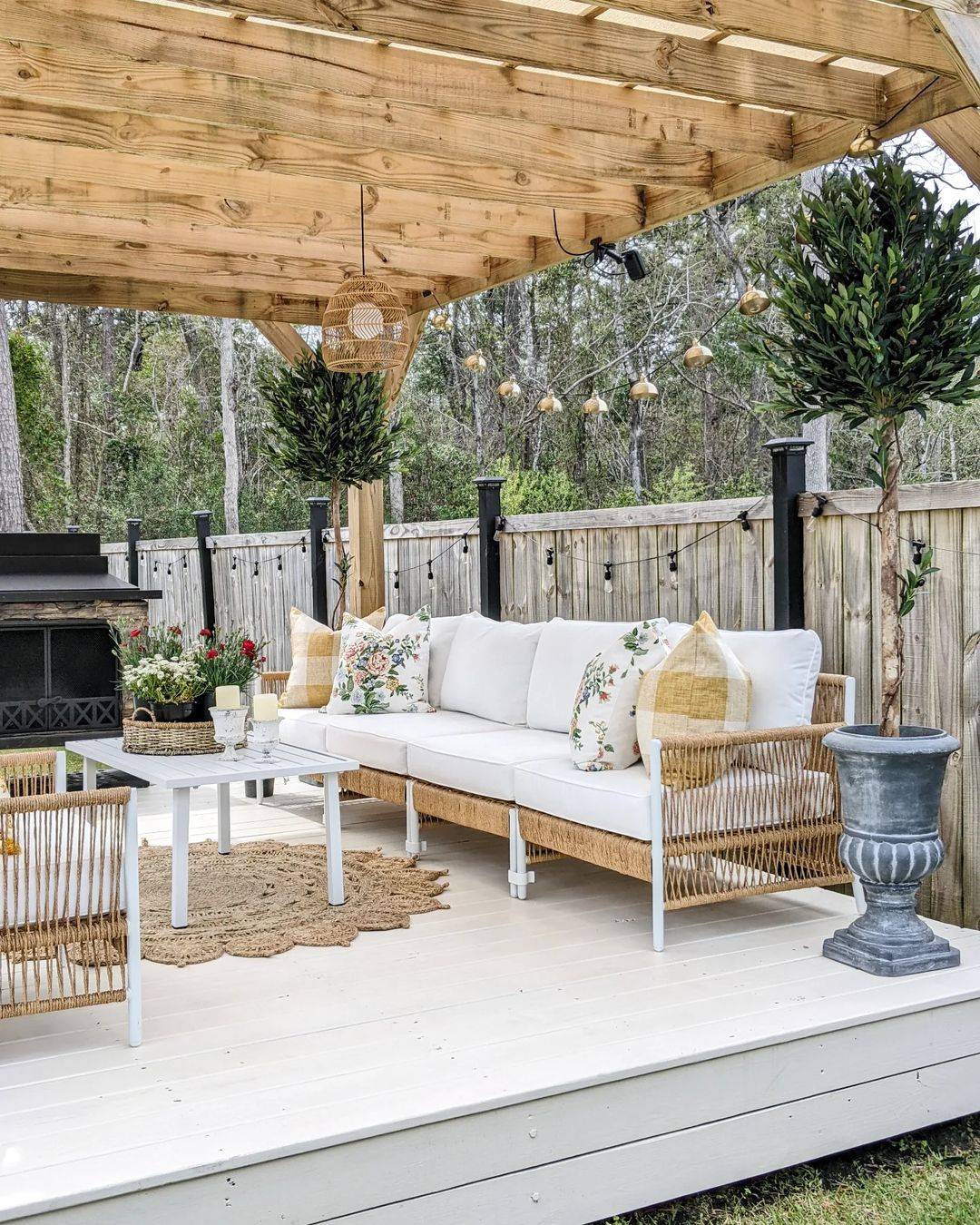 Since coastal farmhouse designs revolve heavily around the sheer magnificence of nature, it's wise to take advantage of any available outdoor areas. Decorating a backyard with a cozy and classic hammock may work out well. Introducing fresh flowers that exhibit many enticing colors of the rainbow may work well. It can be nice to feature hints of rope all over outdoor spaces. String can be terrific for people who are crazy about farmhouse outdoor wall decor ideas. Finally, baskets and wicker outdoor furniture pieces can contribute to vibes that can make anyone feel at home.