If you're looking for some decoration that will spruce up the interior of your home, look no further. These days, the new craze in breathing some life into your room is by adding natural and artificial plants.
However, if you're the type of person who is too busy to care for your plants fret not. Artificial plants will do the job beautifully, just like natural plants incorporate greenery and color.
If you don't know where to start, here are some fake plant wall decor tips to give you some ideas. Of course, the farmhouse theme will look fabulous with all these fake plants decorated in your home. Here are some farmhouse dining room wall decor tips to spice up your dining areas.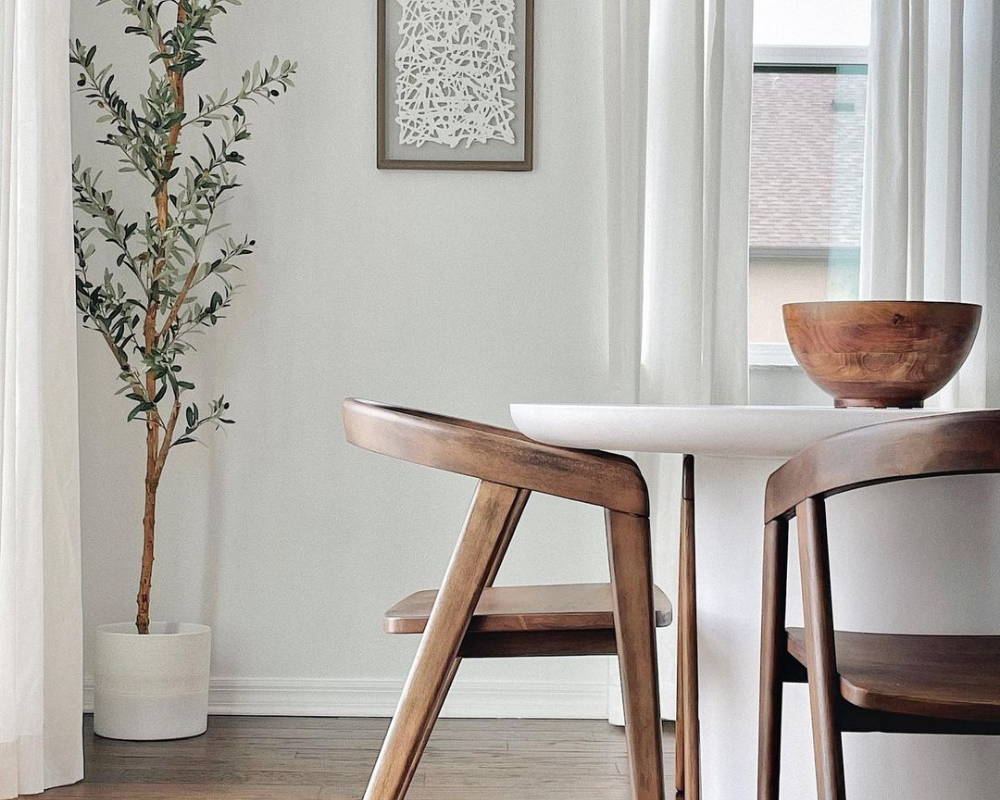 Adding artificial floor plants on the corner of your dining room adds color and life to the interior of your home and makes good use of the unused space in the room. It's out of the way, so it's not a nuisance for those passing by in the area. Tall floor plants create a contrast between the floor and the dining room walls that blend well with any decoration or theme you have set in that house area.
For instance, check this artificial olive tree. Its height is excellent for rooms with a high ceiling, which makes good use of available space. Moreover, it blends well in rooms with farmhouse, this is why many leading influencers love this best-selling faux tree.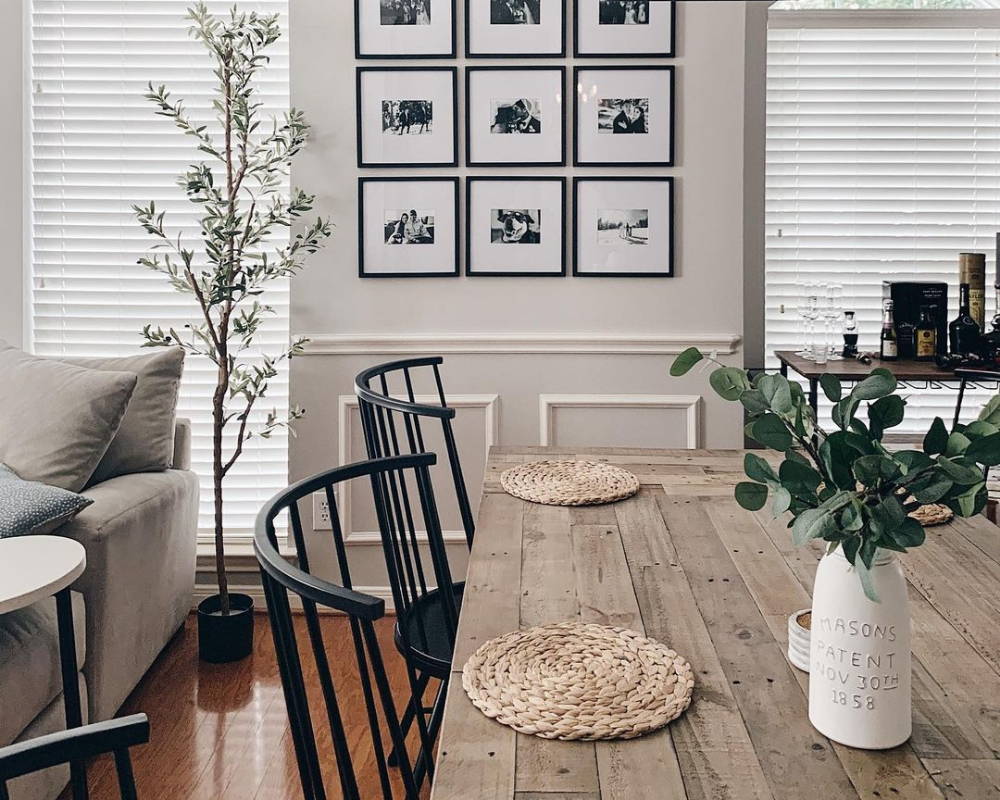 To go along with the farmhouse theme, try using some framed wall art to decorate the plain walls of your dining room. It creates good contrast and adds color throughout the whole room. Many framed wall art have subjects of landscapes or are still life paintings. It can also be framed wall art of plants, leaves, and the like to keep the theme and decor consistent. You can also frame images of your family.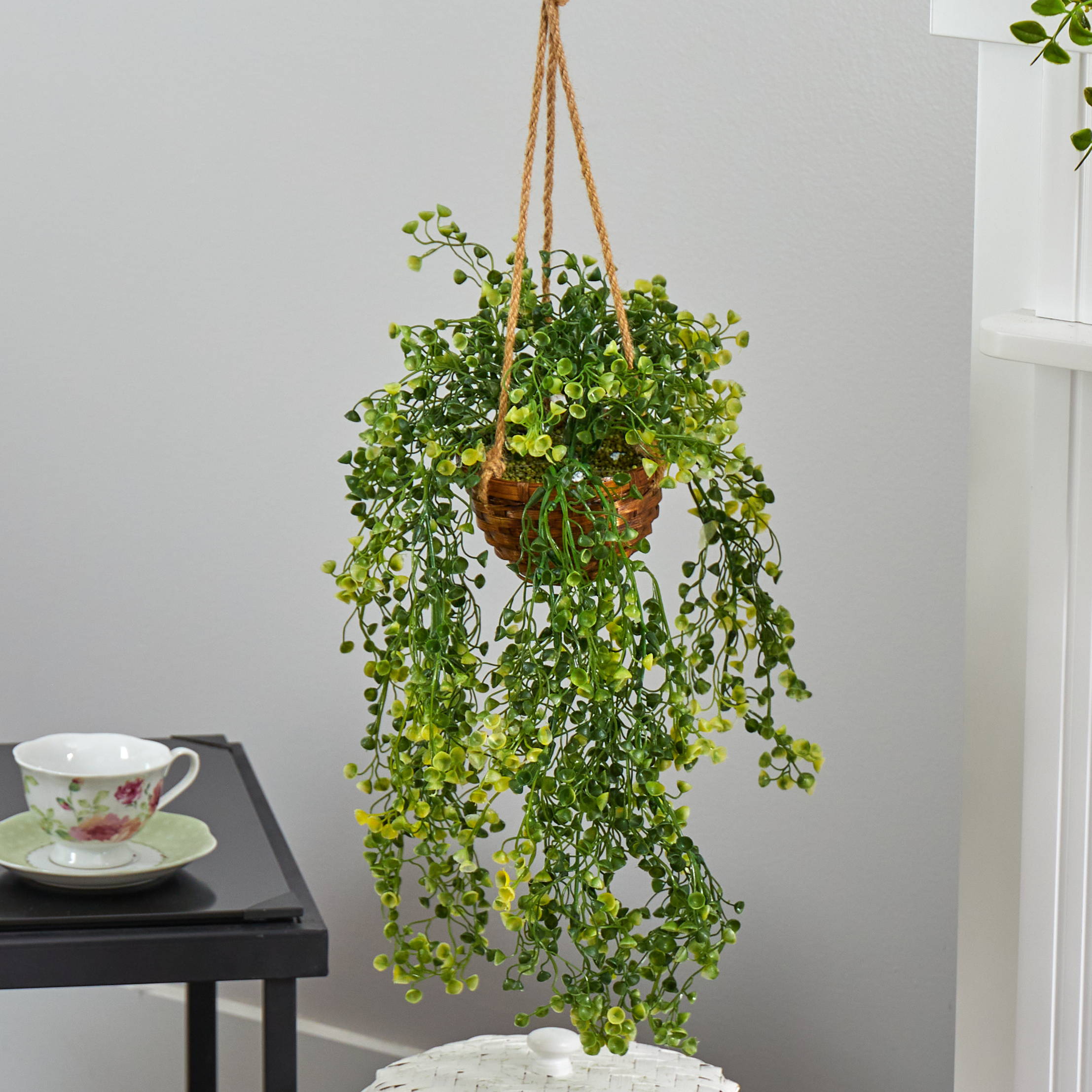 Putting low faux hanging plants next to the windows emphasizes wall decors as it draws the eye to them. Since they are at more or less eye level, you will immediately be drawn to the set and how well it blends in with the room.
Suspended plants allow their stems or vines to have space below, which is a plus if you want a fully vertical plant decoration. Get creative with how you pot your plants and what type of materials you will use to hang them. One tip is to use textured materials such as rattan or wood and some rope or strong twine string.
Vintage Artificial Plants

Wall-mounted plants can elevate the look of the dining room with the way they are incorporated into the walls. Look at this artificial plant designed to be hung along the walls of the room. This 7" Mini Jade Garden Artificial Plant in Hanging Planter in a Hanging Planter creates a beautiful accent that is perfect for any theme along the lines of boho, minimalist, and modern farmhouse.
Artificial wreaths are popularly hung during the holidays, but these can be used as a simple decoration. It can be turned on doors, windows, cabinets, and any nook or cranny of the room imaginable. It can even be used to decorate mirrors as it adds a fun twist to how you spice up the room. Of course, depending on the leaves or plants used for the wreath will dictate the room's overall vibe since wreaths are mostly statement pieces in terms of decor.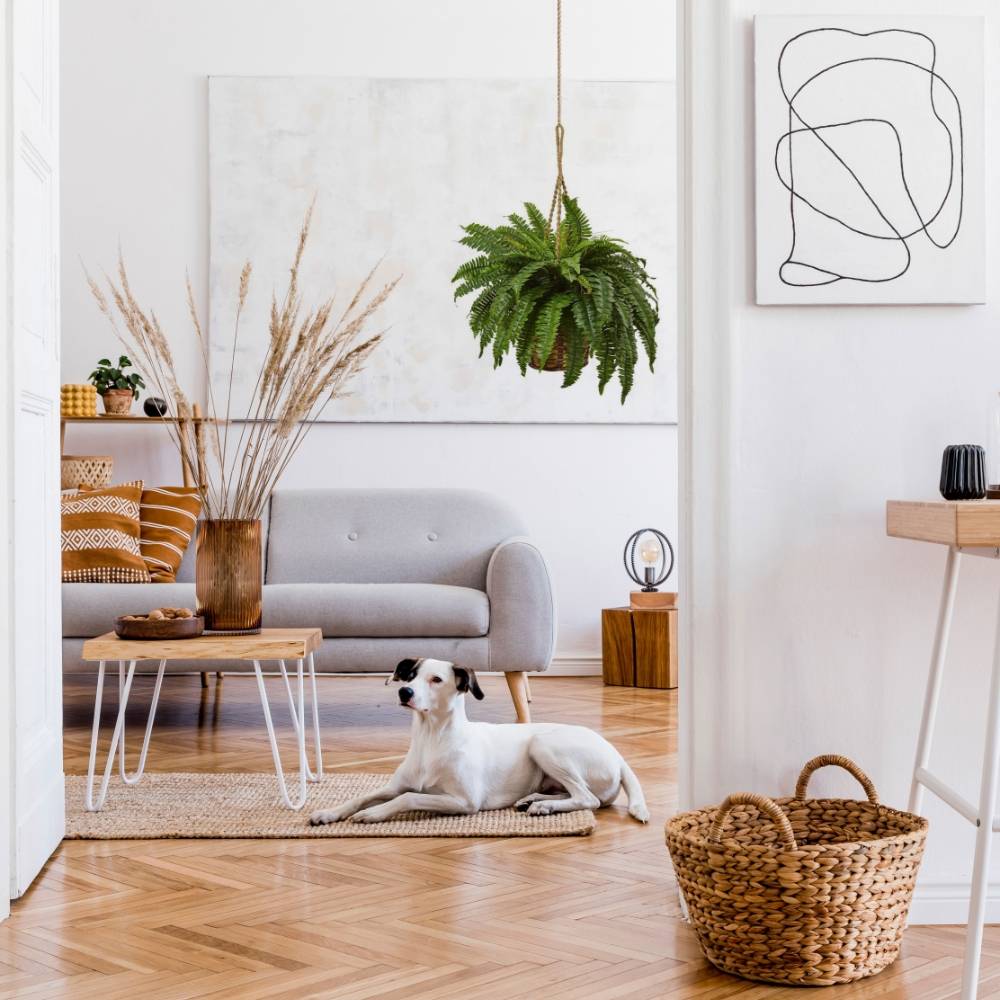 Artificial hanging plants, as mentioned above, are good additions to the room, especially near windows. Again, use the vertical space available in your home and hang the plants as high or as low as you would prefer. Just make sure that it is within reach when cleaning off the dust accumulated on your plants. Especially if you have a tight area, consider adding a few in a room for an elevated look.
There are many ways to decorate your home using artificial plants. These can be hung, wall-mounted, or potted and rested on the floor. Variations in how you use your plant decorations will genuinely make a difference because of how the eye is drawn to certain areas of the room. So use your creativity and these tips to create the perfect farmhouse-themed dining room!