Our Complete Farmhouse Spring Decor Guide for 2022
Spring is in the air, a new chance for a refresh. Today's spotlight design style is modern farmhouse and every farmhouse in between. Because we believe no matter the aesthetic of your home, you deserve a minor refresh for every season, it keeps things interesting. So what's better than front porch décor for spring? First, decorate your dream oasis with artificial plants; you can get the look of any flora no matter where you live. Don't worry about fake plants looking tacky; here at Nearly Natural we have 75+ years of experience in the design world and craft each artificial plant with meticulous attention to detail. With farmhouse décor, bringing the outdoors in is an essential step in capturing the spirit of this style, and now you can get your perfect look – no green thumb required. Follow our leading interior decorators for the top spring décor items and watch as you can transform your space quickly into a spring party.
Spring Farmhouse Decor Ideas for The Bathroom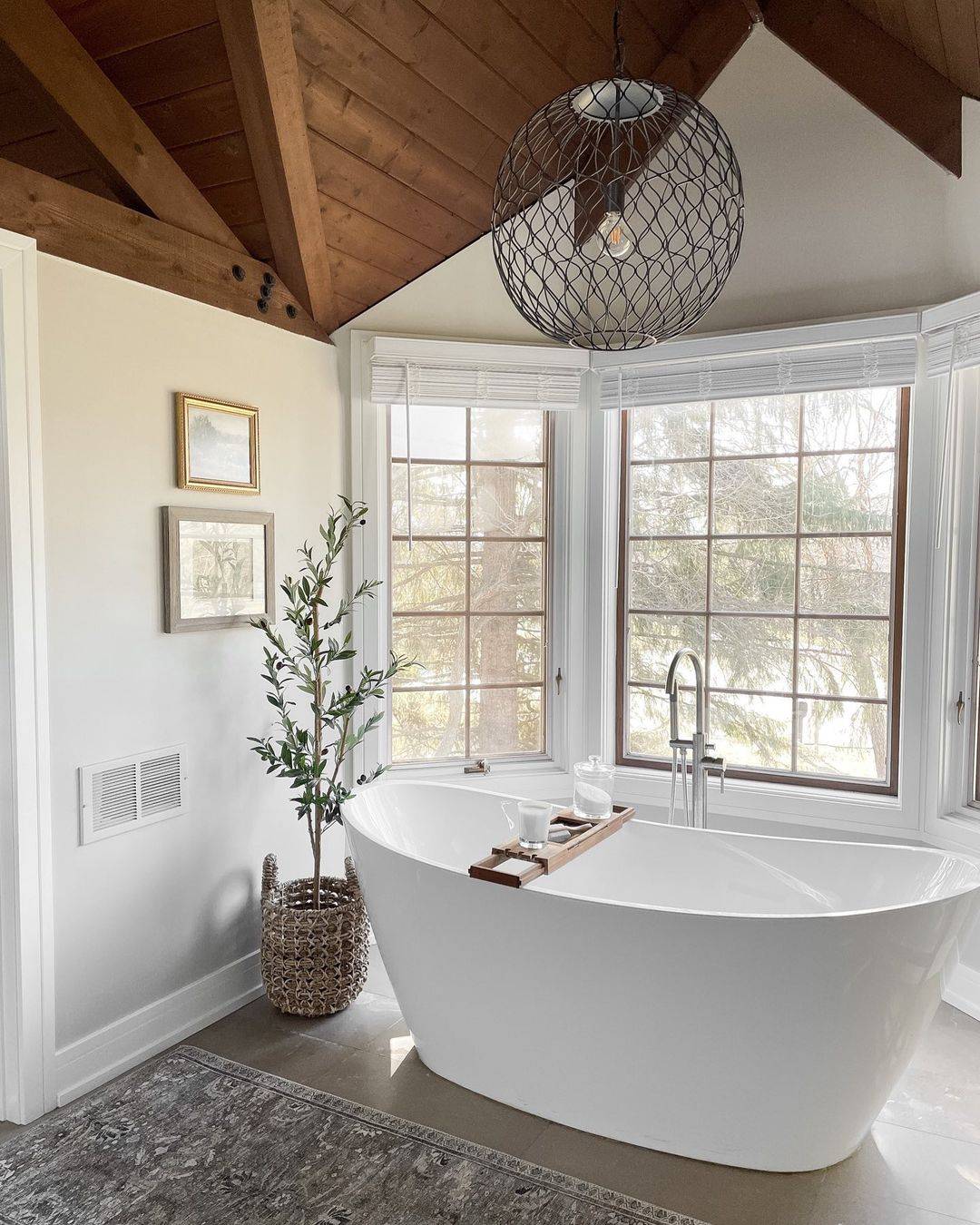 Add wall décor -

Inject those vintage, rustic touches with complimentary wall décor to match existing décor. Finally, consider wall décor with an inspiring message to make everyone feel welcome in this space, especially those with wooden undertones.

Farmhouse bathroom wall décor guide

-

Use our new guide written by leading interior decorators to help you create the best farmhouse-inspired bathroom. Learn from the pros, create a space to love, and learn from our mistakes in the past. You'll save a ton of time, energy, and money by doing it right the first time.

Texture your walls with shiplap -

For more visual interest and trendy touch, look into shiplap walls for a touch of rustic chic. You can even paint the shiplap in fun colors for actual accent walls that effortlessly draw attention without it being too much. Many influencers love this slight touch that goes a long way.
Items We Recommend for The Bathroom

The NEW mini version of the most famous tree on the internet is finally here! With this Olive Artificial Tree, you don't have to go far to attain a vacation state of mind. Embrace the Mediterranean lifestyle with this skinny, elegant tree showcasing a sparse design with variegated 552 olive leaves adorned by small olives – a delicacy in the region. Standing at 4.5' tall measured from its black pot, customize with the planter you like and make this piece truly unique. Incredibly lifelike, easy-to-blend branches allow you to shape as you desire fit into your space. Decorate your office, nursery, or kitchen nook for an elegant, fresh touch.
---
Want to transform your space into a tropical Floridian oasis? Turn your areas into a jungle with this Artificial Dracaena Tree. Dramatic foliage defines the dracaena. This realistic succulent has spears of dark green leaves exploding from delicate brown stems. No matter your style décor, this faux tree blends with any style and brings classic charm to any space. With the included sand-colored vase (included in height), this eye-catching plant can stand alone to accent your office decor. Place it near an armchair or next to your bookcase.
---
This artificial traveler's palm tree will add a unique flair to any room with large, smooth-edged leaves that stand at various heights and face upward. Multiple stems rise up provide a luscious thicket of stems and foliage. At a height of 7 feet, this piece would look stunning when settled behind a couch in your indoor porch or next to your end table.
---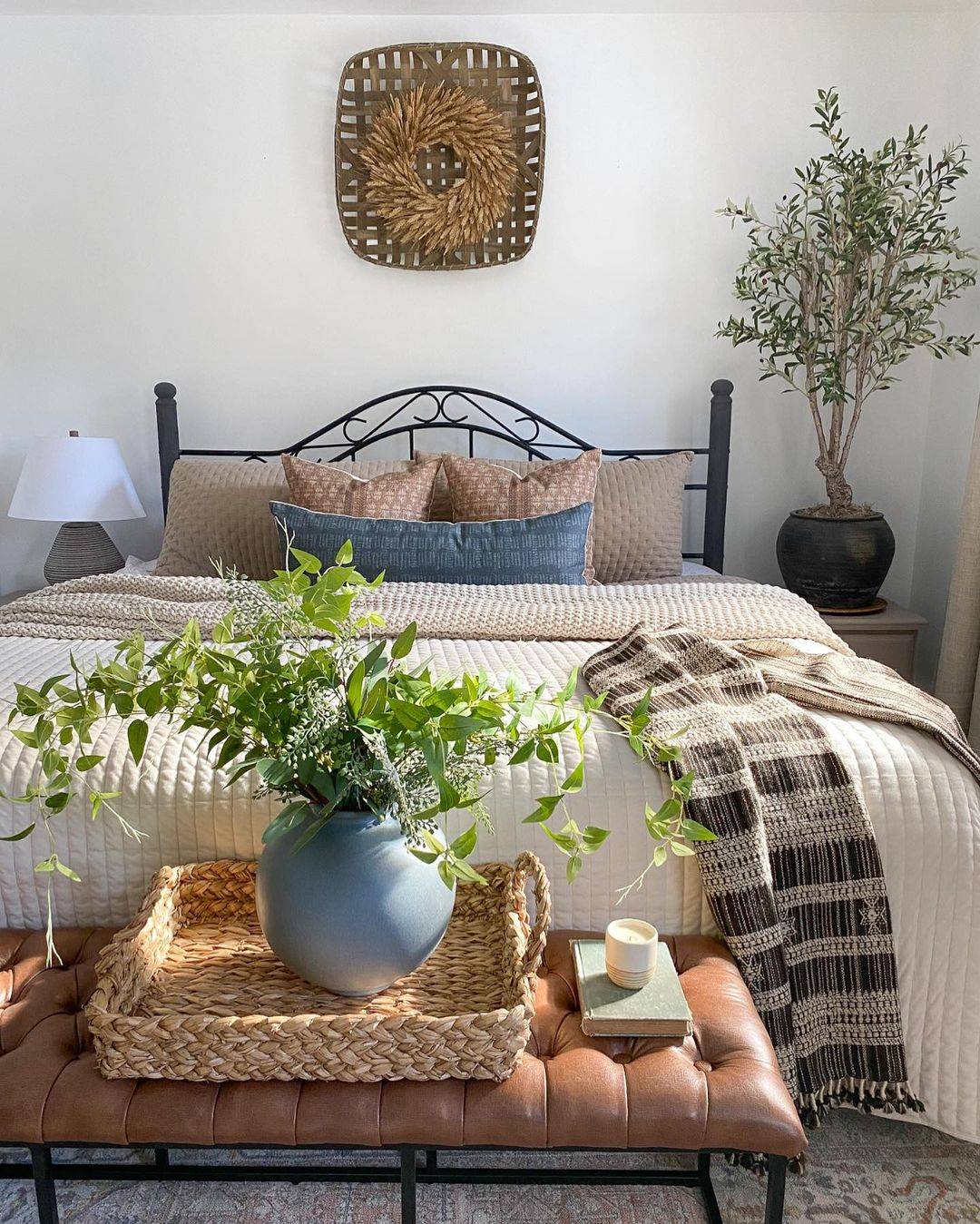 Decorate with artificial plants -

Bedroom décor with artificial plants

is an excellent choice for those looking for a sanctuary away from the garden. Wake up in a paradise, all without maintenance. Our favorite faux plants, especially for smaller areas, are

artificial hanging plants

. Create a jungle-like environment easily by displaying a few.

Add pastel-colored blankets -

For a quick refresh, update your bedding to match the season's colors. It's a quick way to keep things fresh, as you can do this for every festival no matter your budget. Then, add a silk arrangement to the nightstand and watch as your space comes to life – no green thumb required.

Refresh with a faux olive tree -

Do you know that awkward space around the nightstand where you can't quite pinpoint how to make it blossom? Why not add a faux olive tree? Customer-approved and social media adored, display the Mediterranean in your bedroom for a vacation look.
Trending DIY Spring Farmhouse Decor Ideas

Pots with Blooming Flowers

What's more spring than a fresh bouquet? Feel the essence of the time with a nature-inspired silk flower bouquet that adds vivid color in any color wherever displayed. Some popular choices for spring include – peonies, hydrangeas, and tulips. For an elevated touch, look for a pot with those rustic touches.
If you're tired of wreaths on the doors and looking for something a bit posher and different, look at floral door baskets to enhance your curb appeal. To keep the flowers looking fresh, consider silk ones as they require no maintenance and allow you to choose whichever silk flowers you'd like.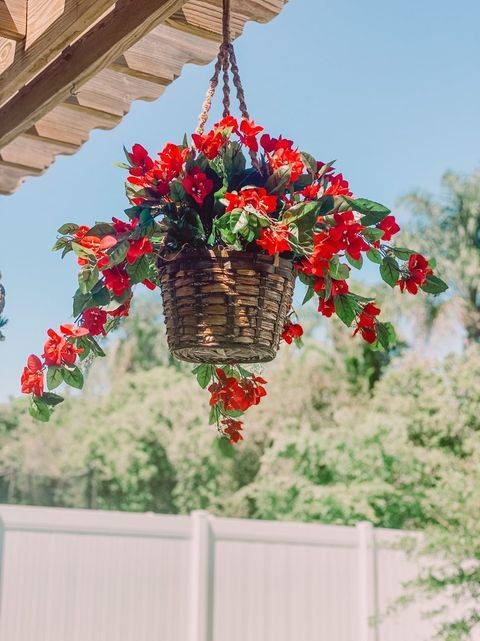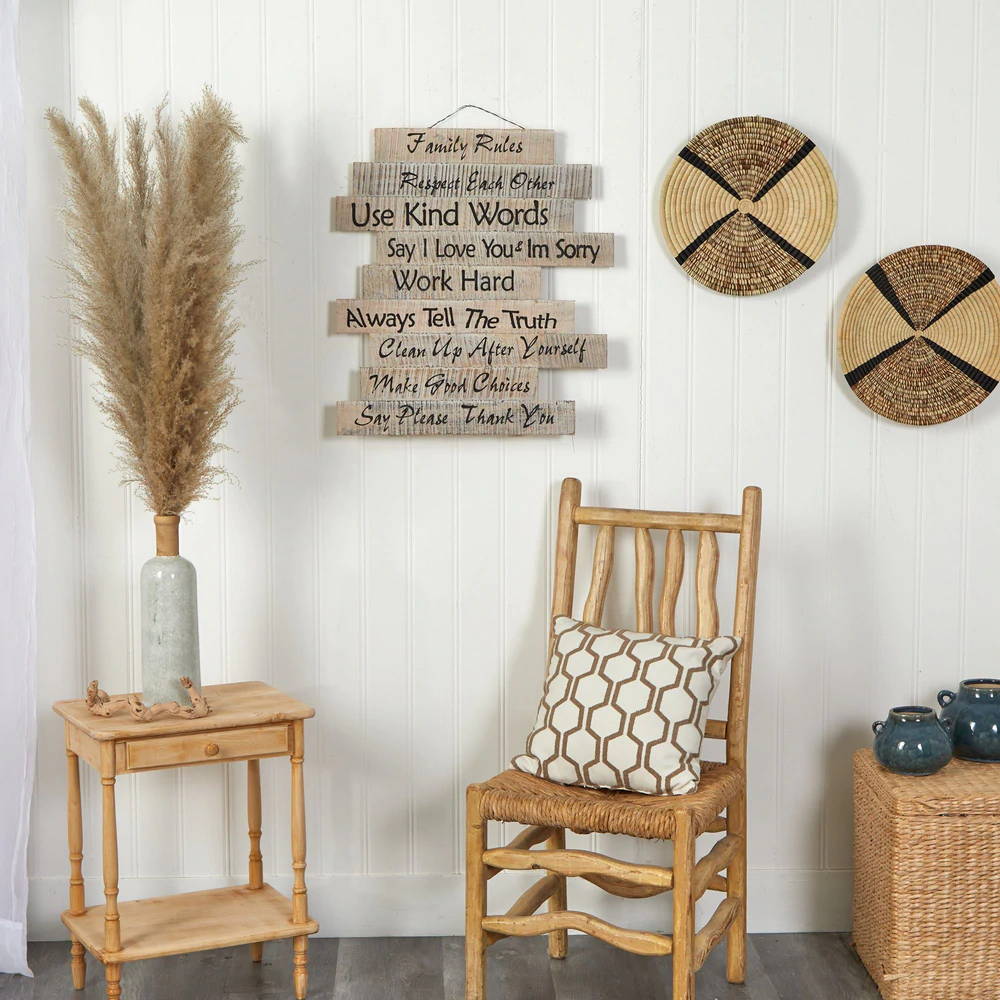 Hanging Wall Art with Artificial Plants

For spring, bringing the outdoors in is even more critical for those with farmhouse-inspired spaces, and if you have limited space, consider hanging wall art with artificial plants. Easy to maintain and crafted from high-quality materials, create a space to love by adding an accent wall with hanging plants.
Hanging Mason Jars with Floral

We love mason jars what's not to love with the rustic, glass silhouette, bringing that fresh from the farm look. Enhance the look of your dining table, bathroom, or other space by decorating with your favorite florals. Create a little pattern by curating with multiples along with a table.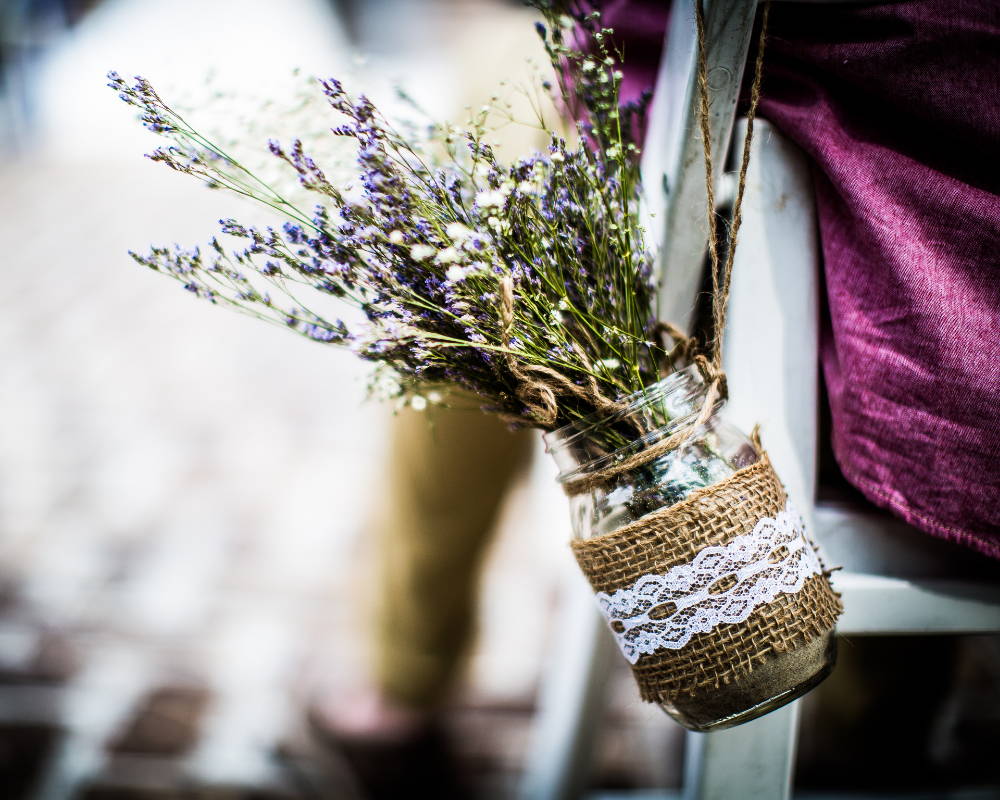 Centerpieces and Vignettes

Nothing enhances a dinner than a centerpiece and a vignette. Feel as if you are dining in nature without the maintenance and the fuss. Some plants to consider for this space are pothos, fiddles, and other succulents. As a centerpiece, consider mixing flowering plants with a few more lush, green ones for a jungle look that's perfect for the season.
Decorated Wreath on Entrance Door

Sometimes, we love a decorated wreath's comfort and classic look on the door. Because it's just so easy to spruce up your space, it's an excellent option for those budget-friendly budgets. You don't have to spend much to get the trendy, popular look. Measure your door and choose a wreath with a circumference more petite than the door.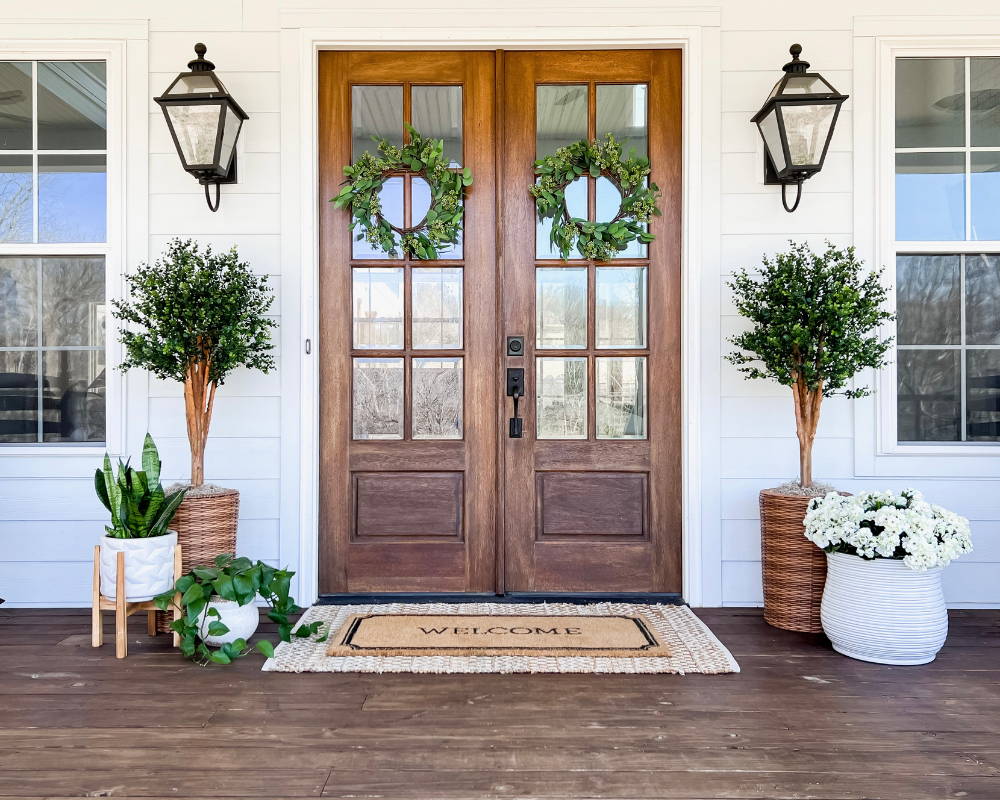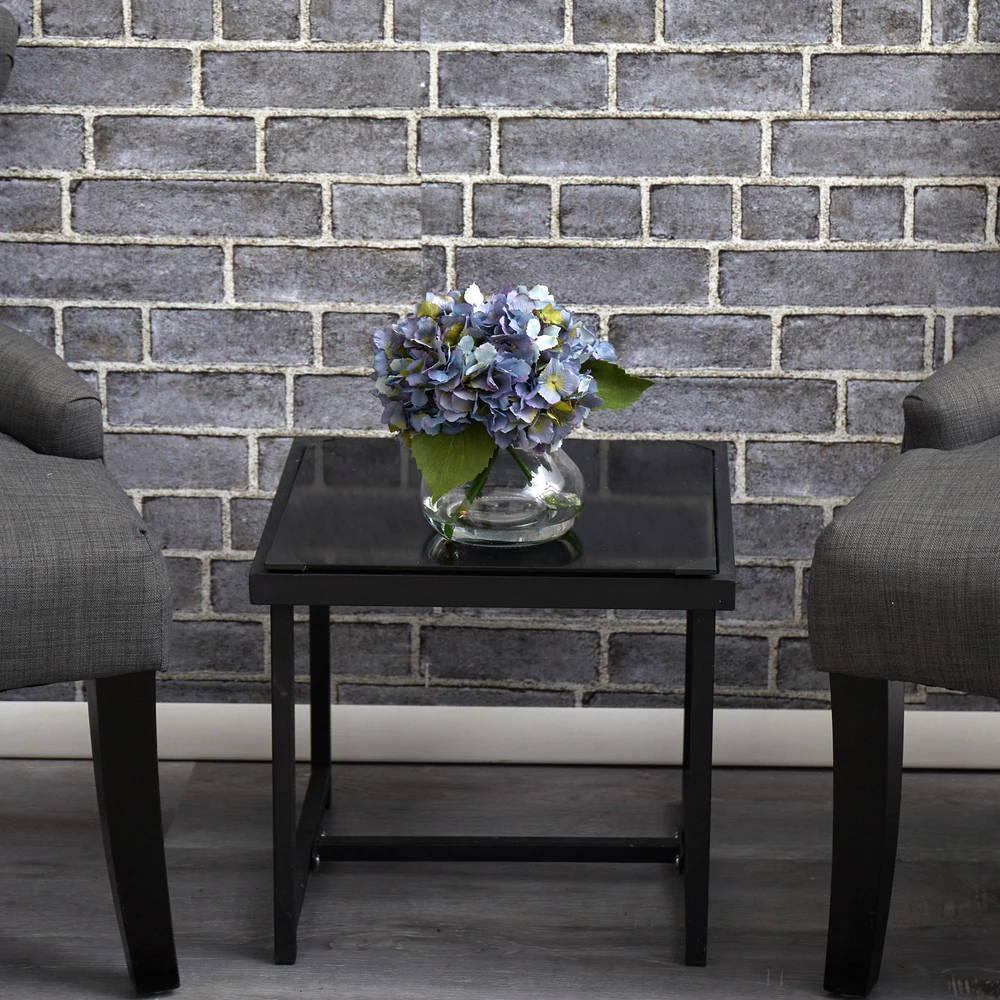 Blue Hydrangea Arrangements

The soft, blue-eyed hydrangeas are an excellent choice for any space needing some color. Nothing gets you in that spring feeling than some fresh flowers. In addition, the blue color blends well with existing décor, so you don't have to worry about your décor looking mix-matched or out of place.