Father's Day Gifts - Outdoor Plants & Trees Edition
Is it almost that time of year? When the flowers are blooming, school is out, and indoor/outdoor living is the new normal. With life slowly going back to more typical times, you might feel safe hugging your loved ones after a year of not being able to see them. What better day to gather with family than Father's Day? Celebrate any father figure in your life by gifting them a unique gift that they can cherish faux-ever, reminding them of your love and admiration every time they look at it. It can be a Father's Day gift from son or a Father's Day gift for husband.
Since summer is in full bloom, we know you're looking to spend more time outdoors. Why not let dad tackle a new DIY project? Keep him entertained by allowing him to create a summer outdoor oasis. Who knows, it might lead to a new hobby? Especially if you want to host during the summer, UV-resistant fake plants and trees are the perfect gardening gift. Even if he is not into decorating or gardening, try planting the seed slowly but surely, letting him dip into it. He might find a new passion project that allows him to unleash his creativity.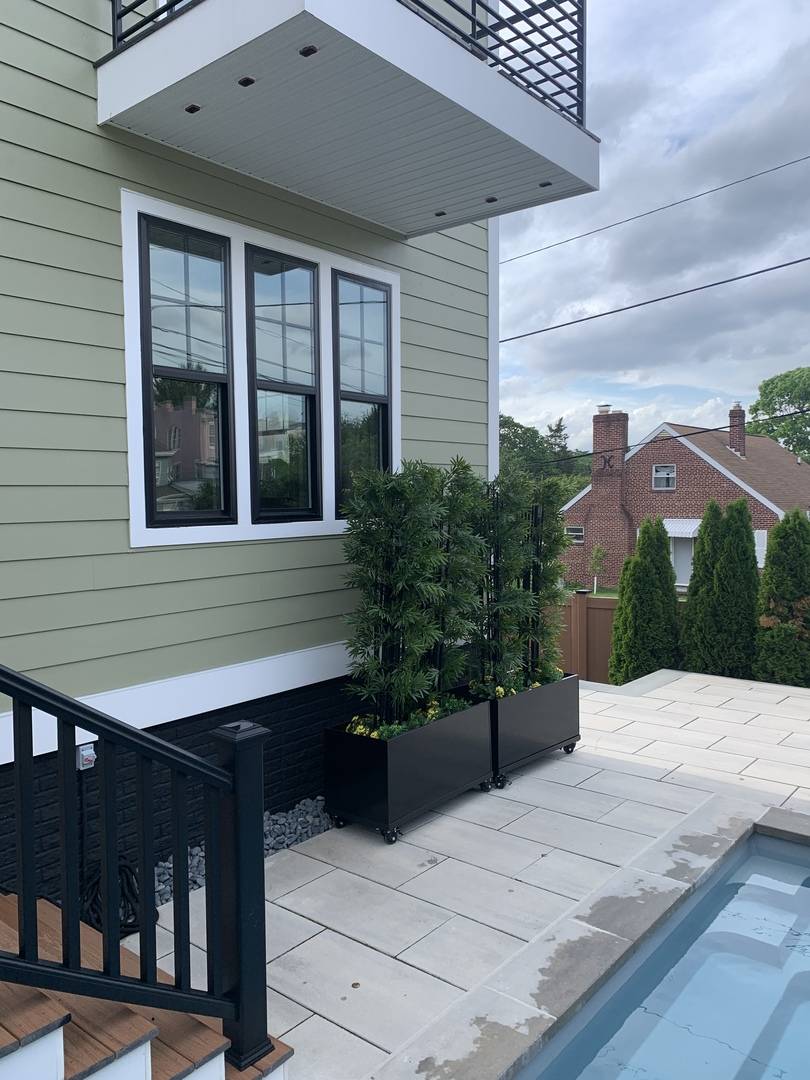 Outdoor is a State of Mind

Outdoor living has completely transformed the way we live. We went from hosting large summer solstice parties to hosting small get-togethers. Even if you have a balcony, you can still enjoy the benefits of the outdoors by adding some plants and trees that bring you one step closer to nature. This year, interior decorators predict numerous trends taking over our back yards, patios, or front porches. Some of the most popular trends include outdoor kitchens and outdoor bar décor. People are looking to spend time with their loved ones more than ever, welcoming back friends after a long time apart. What better way to greet friends than with an alfresco drink?
The beauty of decorating with faux plants is that you need not worry about lighting, maintenance, or weather. Let's say your special gentlemen lives in a place with cold weather but is craving a vacation to the tropics; you can gift them a faux palm tree that'll transform their area into a Floridian dream. We know buying gifts can be a hassle, but we hope these gift ideas can help you finally decide on a perfect surprise.
To help you pick the right gift, we created a guide by age range. But, remember, make sure you choose the right sized tree and plant to avoid returns. Once you receive the item, learn how to unpack and arrange your artificial plant.
If he's into tequila or mezcal, he will raise a glass to this faux agave plant. Let him be the center of attention during the next taco Tuesday night by allowing him to showcase his epic gardening skills. Guests will think this faux agave is real. He can plant them to the ground with some soil and river rocks.
If they love to travel, remind them of a European garden whenever they step into their backyard. The magnificent gardens of Europe inspire this romantic faux topiary, and you can now bring the look to any space. They can place door side of the entryway or indoors for a French vignette. Best of all? Zero maintenance. One of the best ways to freshen your outdoor space is with topiary trees.
One of the fastest-growing trends in home design, wall décor serves as greenery but also as art. This artificial moss hanging plant makes a refined statement that embodies elegance and tranquility. Hang this piece for a modern look that complements many styles. The pillow-like moss will be a favorite.
Twirl and swirl with this boxwood spiral topiary. If they live in an apartment or tight area, this small topiary makes a long-lasting impression without breaking the bank. If they need a little more green with a twist, they can add these to any bare corner or outdoor area. Especially if they live in a space with a balcony, these mini trees can serve as a shield for privacy.
Hanging plants are a great addition to any space in need of color and brightness. If dad needs to lighten his area this hanging plant is one of our favorites. They can easily hang it in any indoor/outdoor space and watch as it moves with the wind. Best of all? It's a budget-friendly gift that looks luxe.
The Dads Looking for a DIY Project

If they're bored at home and looking to tackle a new DIY project, the boxwood mats allow the perfect opportunity for a little DIY fun. Let them have the best patio in the neighborhood that'll remind everyone of a green oasis. A fun idea can be creating a little wall art and enclosing the boxwood in a frame.
The Dad Looking for Picture-perfect Trees

Let dad take a break. He deserves it. This is why one of our favorite trees is a polished topiary that never needs maintenance. Let him greet all guests effortlessly by placing two on the sides of the entryway and front door. Not only do they provide a clean look, but they help save money on pricey landscaping. Some customers enjoy planting them in soil for areas where it's challenging to grow greenery.