Living Room Spring Home Decor Tips
Seasonal home decor is a great way to redecorate the house and prepare for the new season. Decorating your home for spring can bring out the best of your home if done correctly, and you don't have to commit to a full-house revamp - you can take it in small steps. Even the most straightforward living room spring home decor ideas like a decorative wall or curtains will last for years as they are reusable. So what are these genius spring decor items? Nature-inspired faux greenery. Maintenance-free, always have a fresh from the farm look while eliminating the hassle.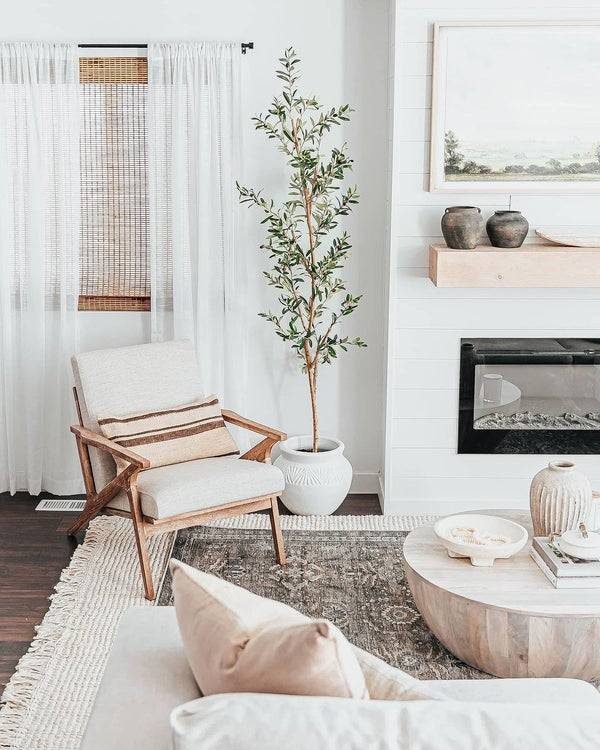 A staple for every modern living room spring home decor is pastel curtains. Remember that the curtain color and print create a theme for the entire room, and going with dark-colored curtains limits the theme options. Pastel curtains can be paired with any piece as they go well with almost anything. Full-length draped pastel curtains enhance the living room's look and make the ceiling look tall while giving a grand view, no matter how small the living room is. Try using a sheer fabric with a pastel color such as beige to add tons of natural light to the living room.
Arrange Spring Floral Along with Your Table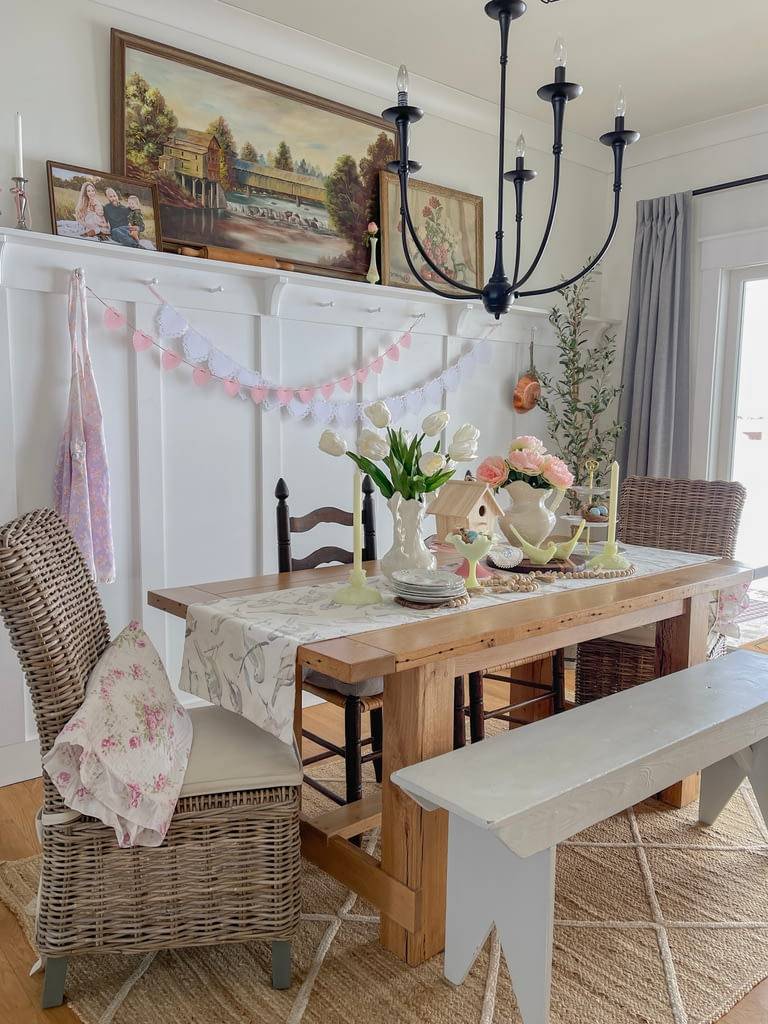 Spring is nothing without flowers, and the best way to flex any living room spring home decor is by playing with the florals. The best way to highlight the florals in a living room is by quickly placing them on a table in front of the main couch. However, putting real flowers would not be a good idea as they would die after a day or two, so why not stick with the artificial flower bouquet's long-term plan. Pair the two up and set them on a table in your living room as the ultimate spring home decor. Nearly Natural's lifelike silk flowers are a great option for any space for their real to touch features that mimic mother nature's beauty.
Add Decorative Pictures In Wooden Frames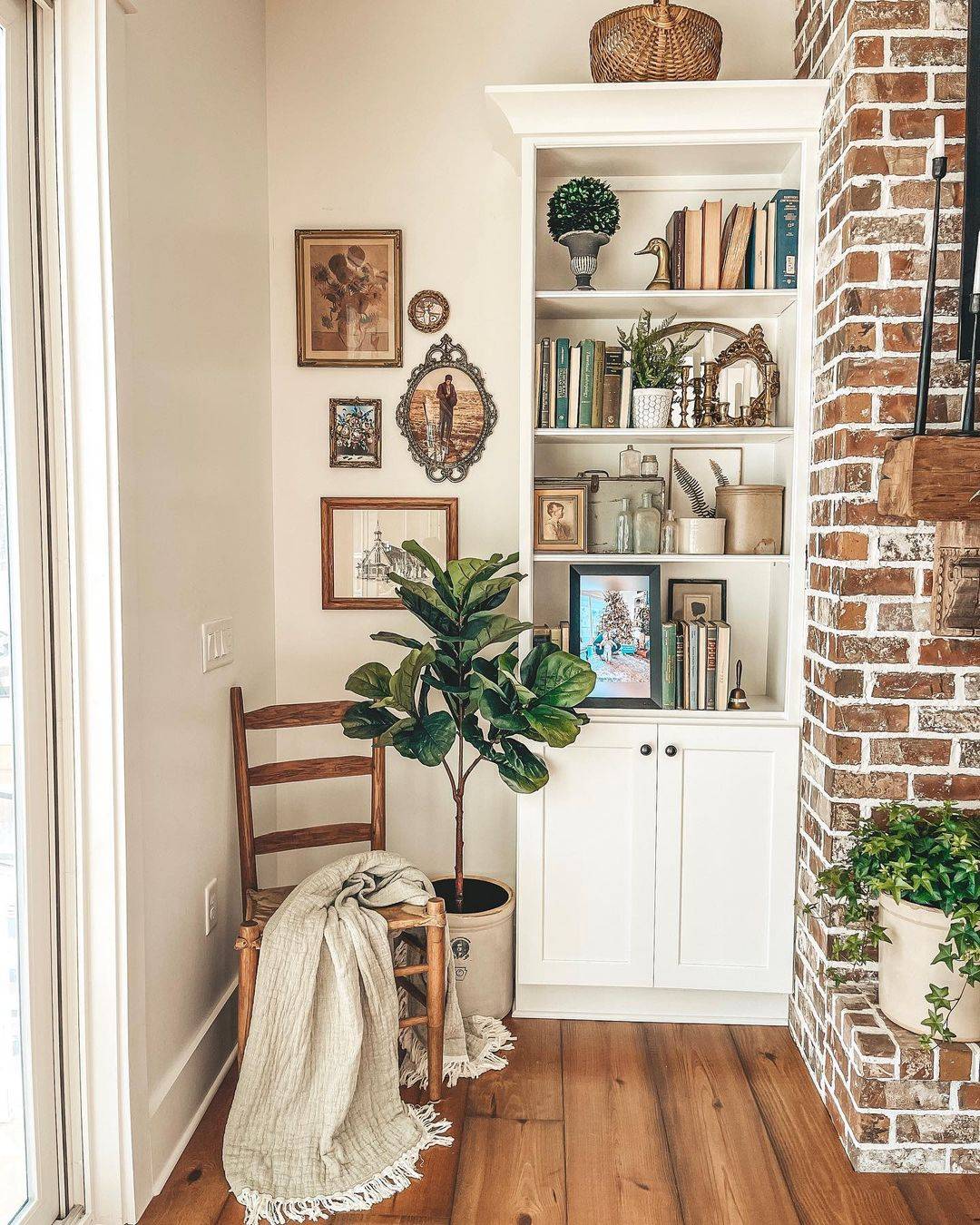 Quick question! Are decorative pictures old school? They are not, as they are meaningful at times and add color to any bland space. So why not incorporate this decor in the living room spring home decor ideas list? Dark wooden frames or any wooden frames that go accordingly to the theme of the living room can add aesthetics to the living room. Add decorative pictures or meaningful quotations in the wooden frames and hang them on the photo wall. Another way to style the wooden frames is by creating a wall cadre collage with frames of different sizes.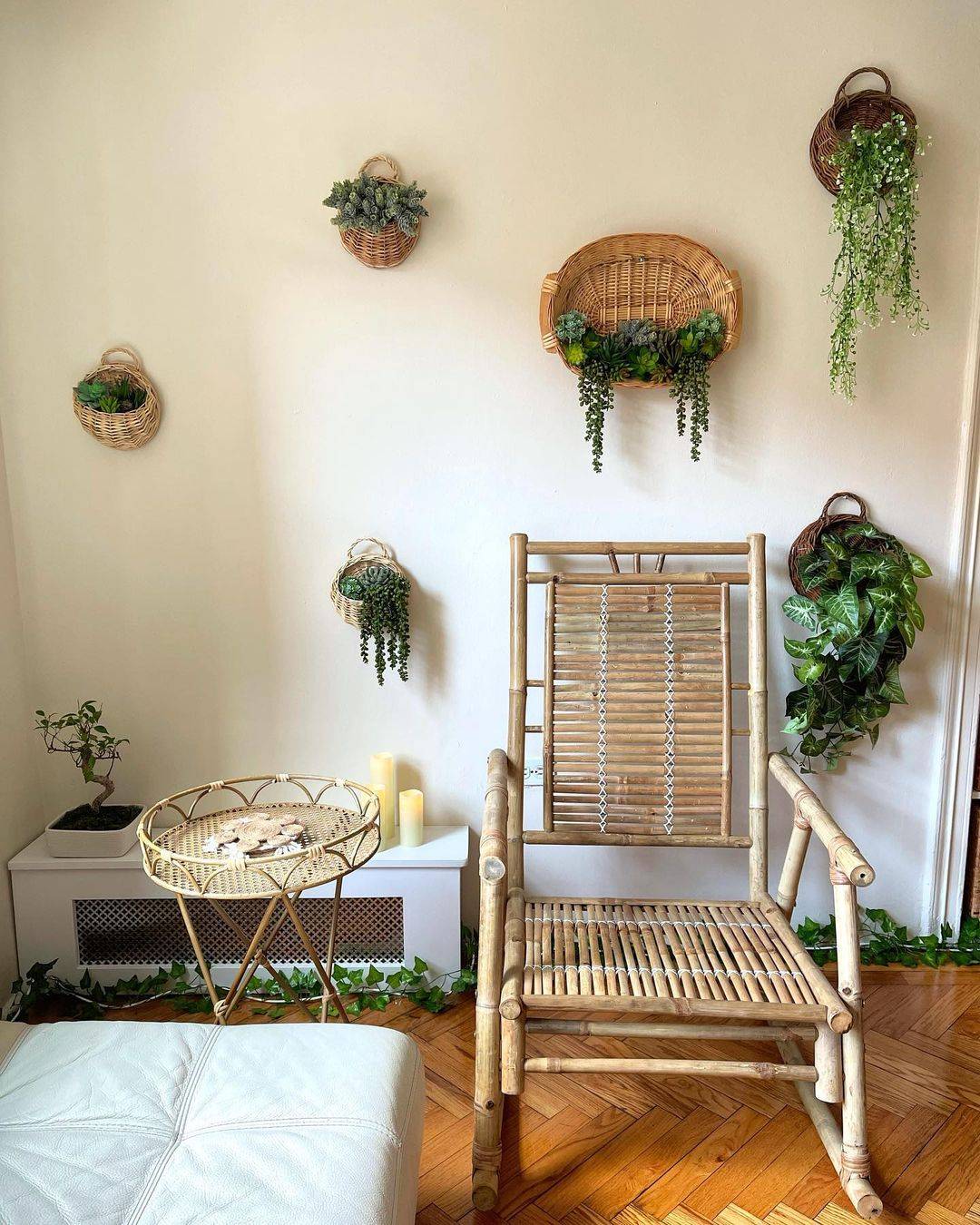 What could be better than a garden inside the living, but only if it were possible! Technically it is possible, in the form of a vertical garden. However, the vertical garden with fake plant wall decor will create a massive distraction in the living room, no matter how modern or chic. The best way to project the vertical garden is by leaning an old ladder against the wall and using it as tiered shelving for smaller pots beside the actual vertical garden. Another way to style a vertical garden is by creating wooden shelves in diagonals and adding greens to them later.
Create a Hat Display Vertical Wall

A hat display vertical wall would be the jewel in the crown for someone who loves collecting hats. It won't just add color to the living room but will also flaunt the person's taste in front of visitors. However, spring home decor doesn't sound like a good idea when placing any favorite hat in the living room. Instead, try color-coating the caps with the living room theme and select many hats that compliment the wall behind. Another great way to style the hats as a hat display is by using wall-mounted wooden hooks for support as they will hide behind the hat, adding more finesse to the vertical wall.
Incorporate a Farmhouse Inspired Decor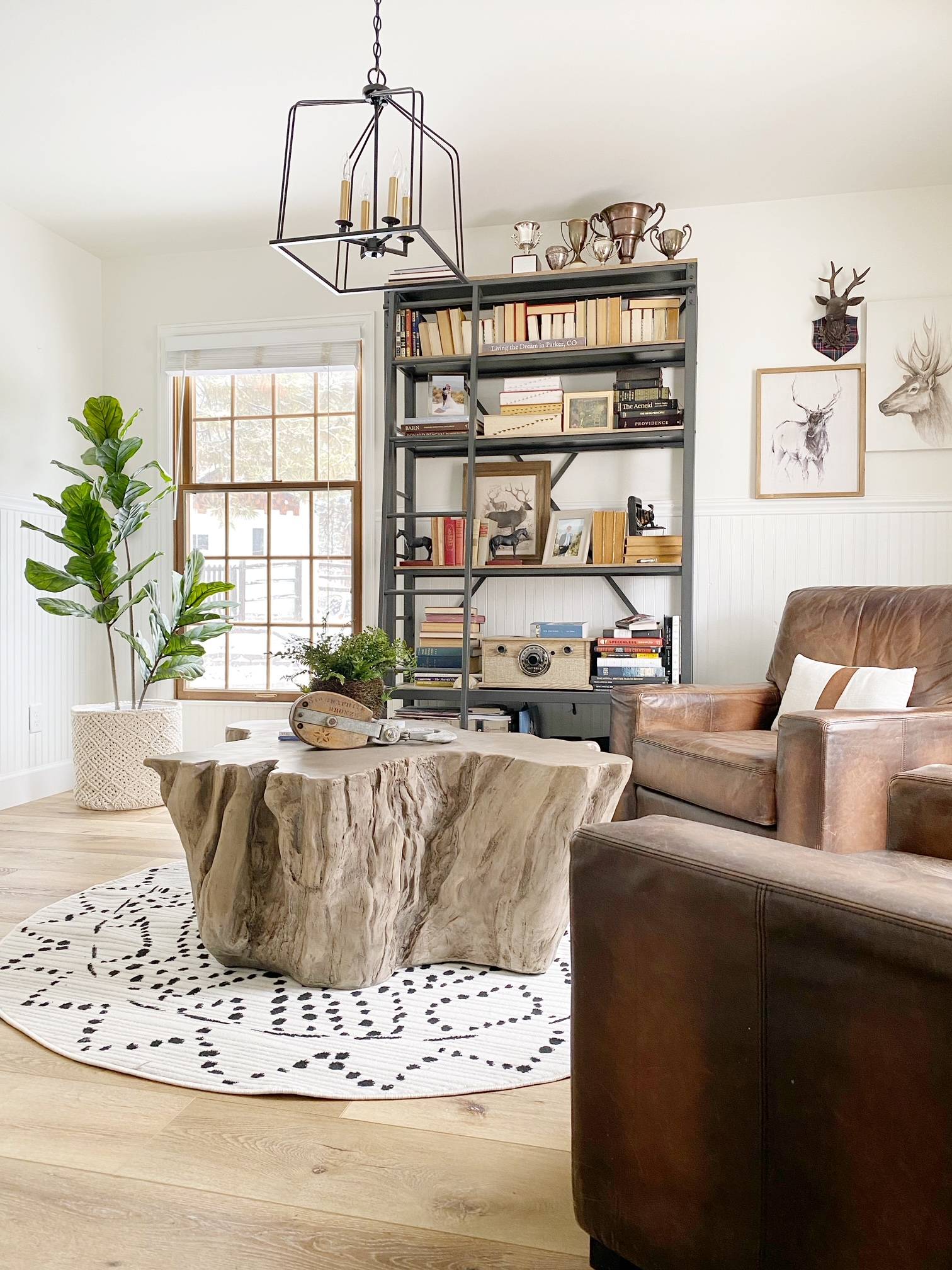 Spring is all about the outdoors, and what better way to cherish it than a trip back to the barn yard. Start with the basic farmhouse wall decor like farm-wood floating shelves and wall clocks available easily in stores and online. Next, try using rustic and wooden tones in small home decor items like vases and chandeliers. Another great farmhouse wall decor is the dark wooden wall lantern that looks vintage, aesthetic, and chic all at the same time. A DIY farmhouse-style wagon wheel wreath is also a great decor item between those wooden lanterns to balance out the tone and add hints of flowers to the wall.
Use Acrylic Accents Throughout Your Decor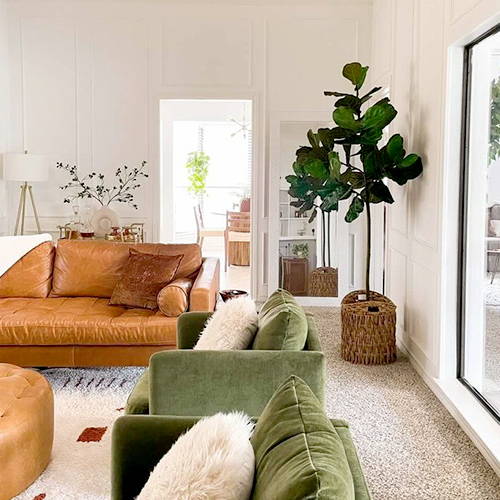 The next big hit in this living room spring home decor guide is none other than acrylics. Acrylics have been in demand for some time now, and the reason is that they can be styled with different designs and look timeless and classy. Use acrylic accents throughout the living room as vases and centerpieces. Another way to experiment with acrylics is by going bold with acrylic furniture; take a chair. Acrylic chairs look elegant; however, they don't go with everything, so evaluate the living room's theme beforehand. Acrylic side tables with a small pile of books will also look ethereal.
Add a Bohemian Inspired Rug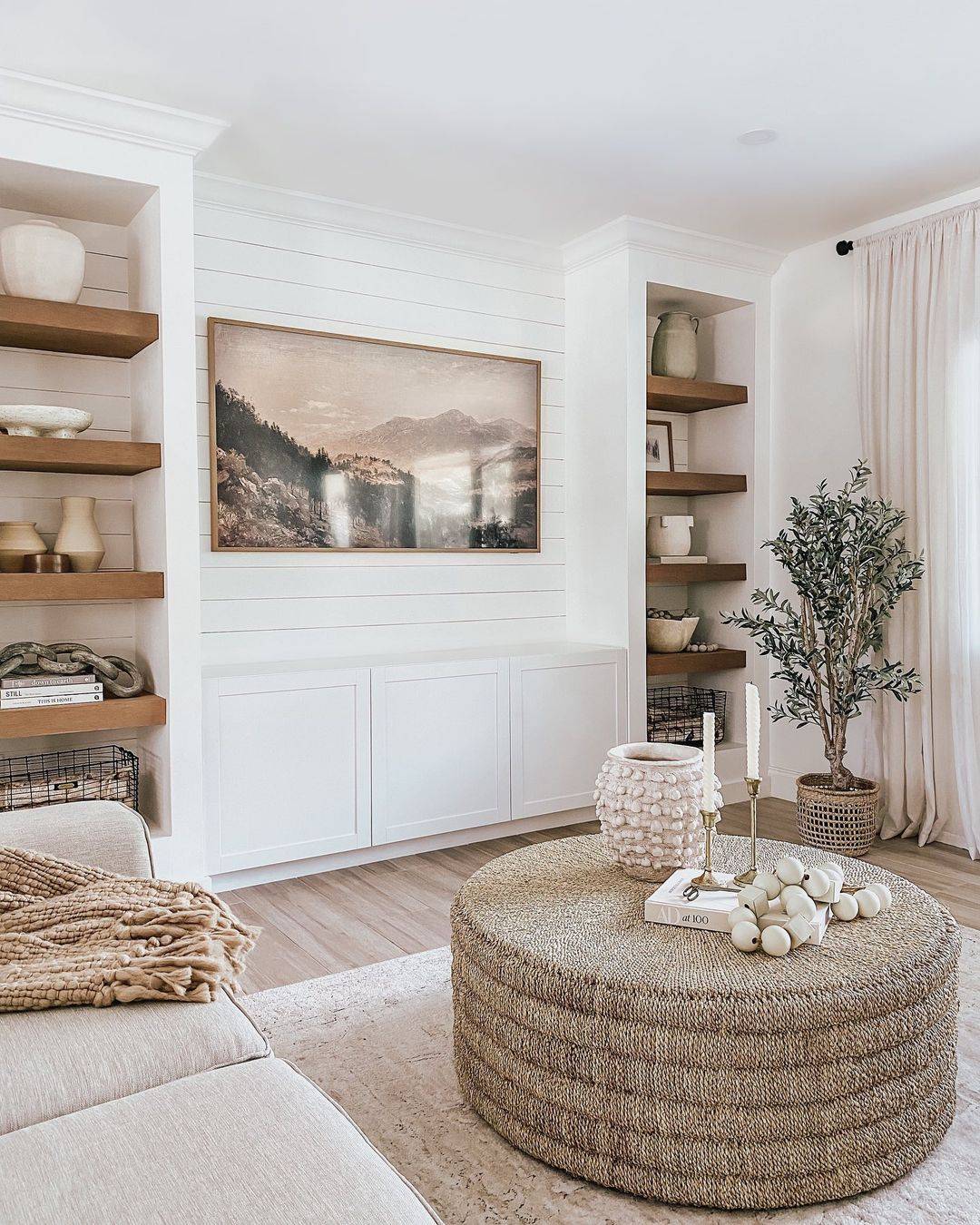 Everything looks good in boho style. So purchase a bohemian-inspired rug from any rug store as these rugs are pretty much in these days. Place a dark-hued bohemian rug under the light wooden dining table to add dimensions of color below. Or go for a long chroma vibrant bohemian carpet in front of the living room entrance to make it look grand (like the red carpet). If the living room theme is pastel, then pair the pastel bohemian rug with a Reema back cushion and a dream catcher on the wall to create a comfy little corner for reading and relaxing.
Floating Shelves with Plants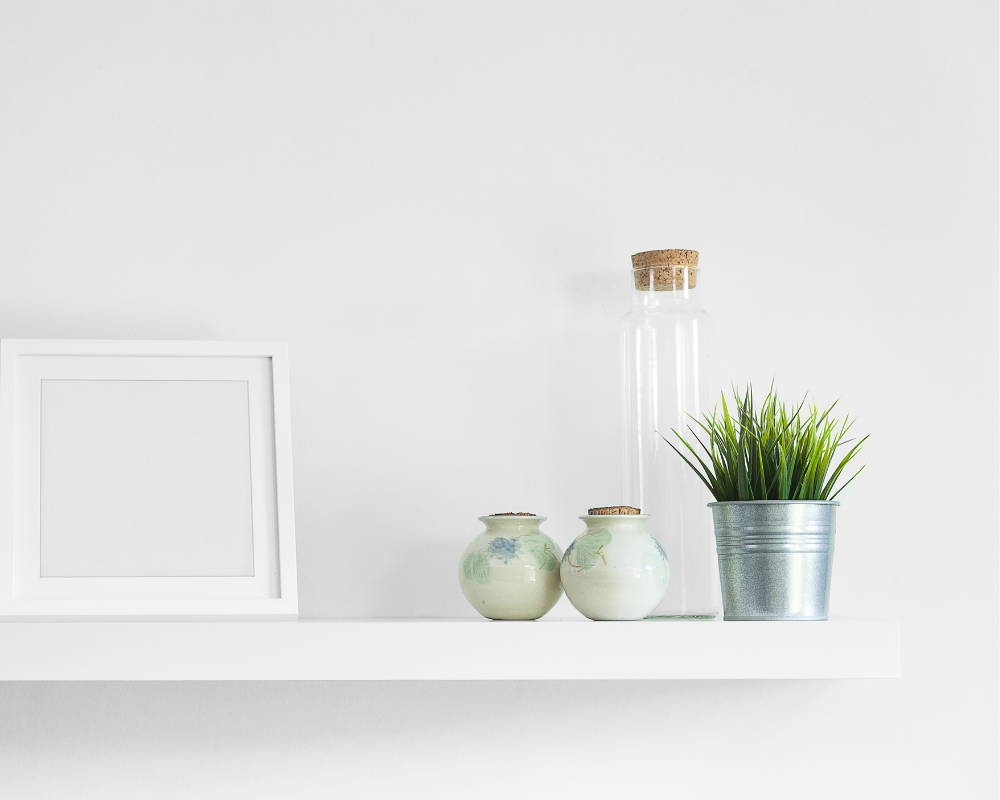 'The more, the merrier' formula usually applies to plants in spring, when there is always room for one more pot. A great way to utilize space and add more plants to your living room is by arranging them on floating shelves. Floating shelves create a unique, trendy look and accessorize the plain wall with some greens, but only if you add artificial plants. When placed on the shelves, natural plants make a mess and are hard to look after. Timber shelves are best for this purpose as they are textured and give a good look; however, the options are unlimited. Try going with white-themed shelves with black pots to blend in. Or add one of those wooden frames between the pots to add variety to the floating shelves.