Most Popular Christmas Office Decoration Ideas 2022
The holidays are approaching quickly, and you're in charge of decorating the office's Christmas tree and wreaths this year. Before you get started, you need to make sure that all your decorations are office-approved and won't offend anyone else in the office. Keep these office-approved Christmas decorations in mind. These decorating ideas are easy to implement and won't be distracting to co-workers, so they're great options to consider if you don't have permission to bring in an actual real Christmas tree.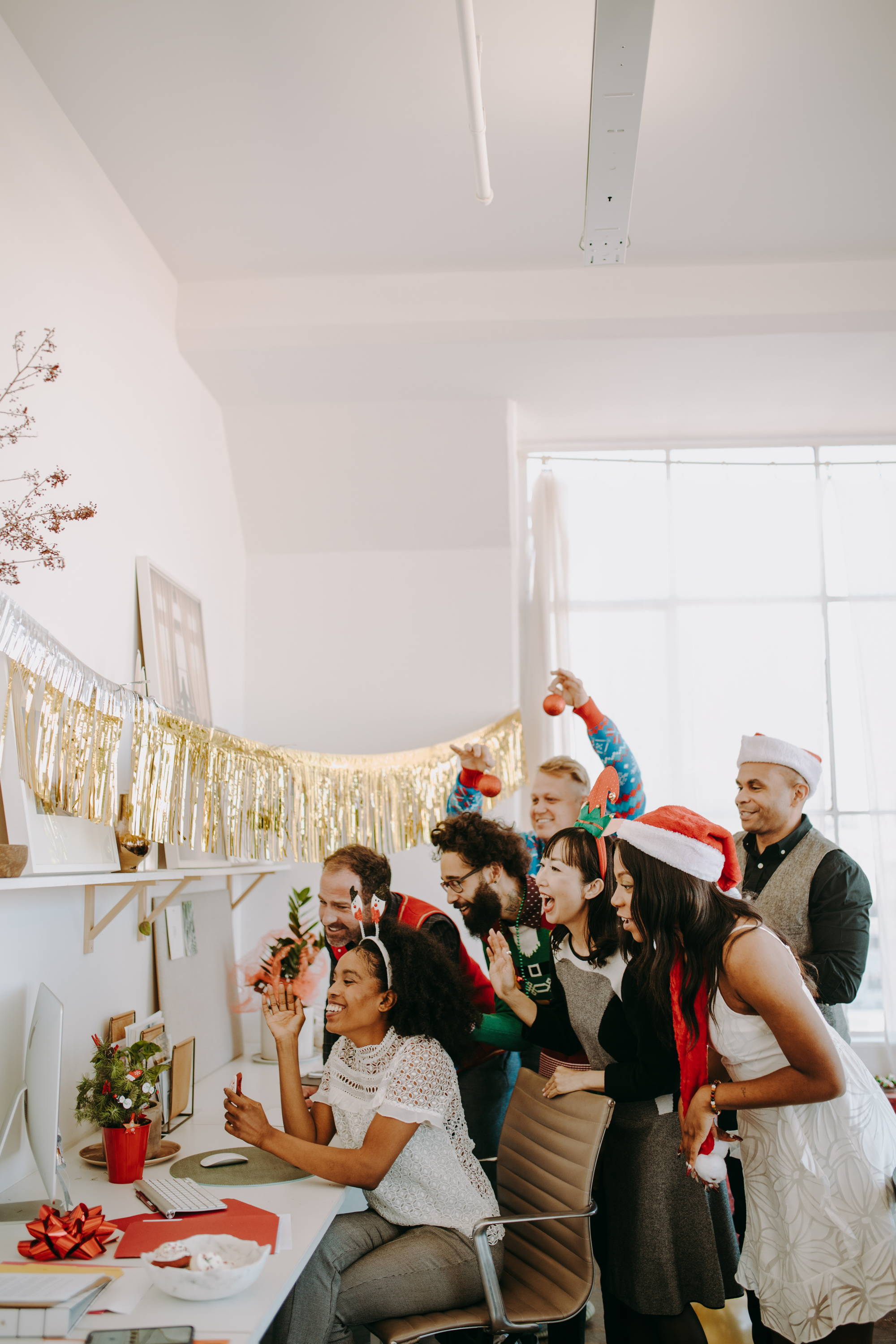 If you're looking to decorate your workspace during Christmas but don't want to spend too much money on store-bought Christmas decorations, there are a ton of different ways to get creative. For example, you can buy a banner and hang it up in your workspace-you can even customize them. You could even make ornaments for your cubicle using decorative duct tape for an affordable way to get people talking about how festive your place of work is.
An easy way to decorate your space is with flags (or ribbons) attached to your tree; just make sure you buy silk or high-quality paper ones to avoid rustling plastic sounds throughout your cube farm. The best flags are easily removable so you can store them in a drawer when they aren't needed. If you don't have enough space on your desk for a tree, try using a smaller version or an image of one instead.
Artificial Christmas trees have been growing in popularity as of late and have become a classic choice for anyone looking to spice up their holiday decorating with a touch of green. From realistic-looking firs to elegantly adorned poinsettia bushes. Artificial plants are also a great option if you're looking to add some greenery to your home or business but don't want to worry about watering them. And because they don't require sunlight, you can display them indoors.
Artificial reindeer are fun holiday decor items perfect for Christmas offices looking to embrace a bit of whimsy without going overboard. Place it in a room where you spend most of your day to spread some holiday cheer. If you want something eye-catching, go with a large-size artificial reindeer. They're also great if you're hosting an office party or event because they can be placed on tables or desks as centerpieces. Another idea is to put one at each employee's desk so they can enjoy it all year round.
You can create a light dusting of snow with fake snow powder sprinkled on your Christmas tree or other holiday greenery. The product comes in a variety of colors, allowing you to add depth to your greenery by mixing white and gray puffs for a snowy effect. Or, you can opt for a colored version to give your greenery some festive color. This is also a great option if you're looking for an alternative to tinsel because it doesn't get tangled in hair or wrapped around cats' paws.
A tree is one of our most traditional Christmas office decorations, but if you don't want to deal with messy pine needles all year long, consider an artificial tree. It might be made from cheap plastic leaves, but once it starts to look a little faded after Christmas has passed, break it down into a few simple pieces and store those in your basement or attic for next year's festivities. How about star-shaped Christmas ornaments? They're fun and festive, and they can add some much-needed color to your workspace. The best part about using these types of Christmas office decorations is that they won't take up too much space, so you can easily tuck them away.
Mistletoe garland adds holiday sparkle to an empty doorway or hallway in an instant. They're also great at adding color to corners where you'd like a pop of holiday cheer but don't have a lot of free floor space. These are simple to make-all you need is some ribbon, a hot glue gun (or other adhesive), and some twine. Simply cut your ribbon into pieces approximately 6 long; hot glue one end of each piece onto your twine (you can place them all together on one end if you prefer); then tie on your mistletoe leaves or berries as desired.
It's time to start preparing your office for Christmas festive days. Don't leave your work area unprepared during Christmas celebrations because you could lose some of your valued clients or partners who might find your workplace unprofessional or just plain boring. Make sure that you have enough room for a tree placed next to your desk or at least be able to see it from where you sit so you can enjoy it when you get bored with work.